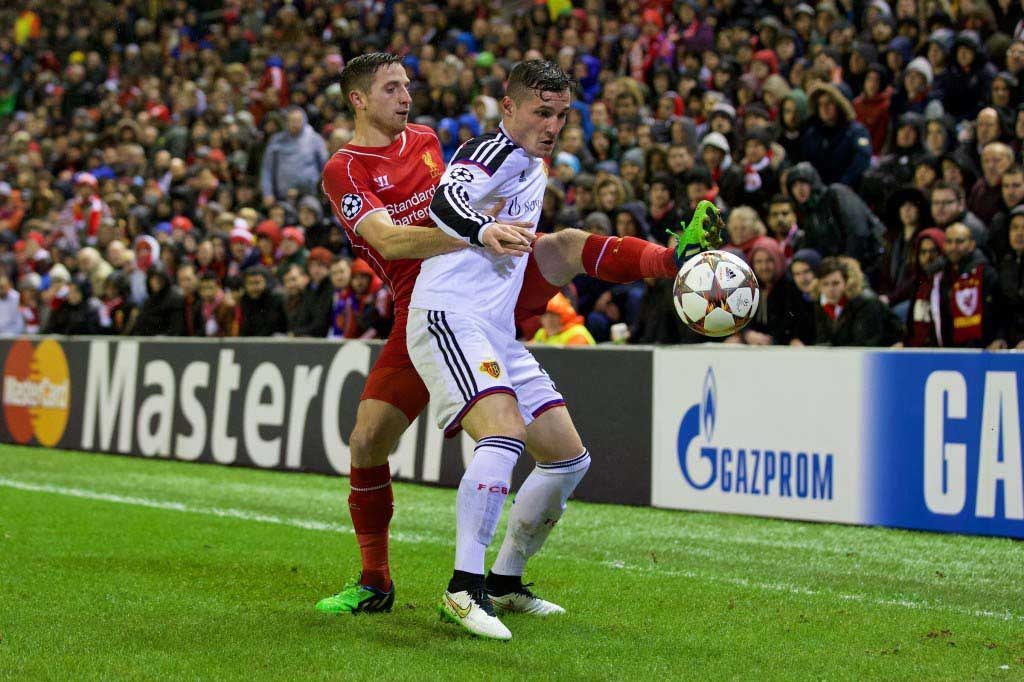 THE last time I cracked my fingers and wrote a little piece for The Anfield Wrap I was defending Brendan Rodgers' team selection and the Reds' performance in Madrid. It was a positive article backing the manager and trying to silence the naysayers. This piece will be a tad different.
Liverpool 1-1 FC Basel — a scoreline that sends the Reds crashing out of the Champions League group stage with one win from six games in a group that contained Real Madrid, the Swiss side and Ludogorets. Be honest, when the draw was made, most of us were contemplating what youngsters Rodgers might play in the dead rubber final group game after our passage with Madrid was confirmed with time to spare.
What has followed has not just been a disappointing set of results, but a series of limp, insipid and frankly unacceptable performances. The Champions League was supposed to be the platform for an exciting and vibrant Liverpool to announce their comeback to the world. Instead it has been three months of being made to do PE in our pants in front of the Year 11s.
Apart from the opening five and final 10 minutes, which even then included some baffling moments, there was nothing from Liverpool to make you think anything other than "That's that then." It was a gutless performance from a group of players who had spent the pre-match telling everyone how 'up for it' they were, then spent the game doing an impression of a team that was playing the last game of the season having already been relegated.
To be fair, Sterling was good — very good at times — Gerrard was brilliantly Gerrard in the final 15 but just as ineffective as everyone else before that, Markovic was impressive before getting sent off for blatant eyebrow fondling, Moreno did what he could, which was cross ball after ball to where a striker used to be, but aside from that it was 5 out of 10s or less all round. Henderson showed enthusiasm but very little in football ability, Lucas had his first shaky game since returning to the first team, Allen I'll come to later (he deserves his own paragraph), and the defence was, well, nothing that hasn't been said a million times already this season.
I was excited pre-game. In spite of everything, in spite of the fact we've only had one performance this season that could be described as better than "alright", this was a crucial European night. It's different, the crowd will be buzzing, the players will feed off it, Basel won't know what hit them. This was St Etienne, Roma, Olympiakos… or that was the plan. Instead we got Fiorentina, Braga and Zenit.
The performance in Madrid aside — which I maintain was a good one — every other game has shown us up, and it appears, shown the manager up too. Rodgers' rocky and slightly naive management of the Europa League campaign in his first season at Anfield was understandable, he was a relative rookie, but now almost two and a half years into his role you would have hoped that he would have learned lessons and figured out how to manage against European teams. Alas, five poor performances and an honourable defeat suggests that he still has a very long way to go.
I am a big defender of what Brendan Rodgers did last season. Over the summer I couldn't believe the cavalier way with which people from all over were stating as fact that Rodgers had at most about five per cent to do with last season's success, and that Suarez and Sturridge had been the other 95 per cent between them. It was an opinion based on hope from rival fans and general LFC dislikers that the incredible scoring feat and 2nd place finish was a one off, a fluke. It came from the same place our assumptions did when we said that Manchester United would be a bottom half team without Cantona/Ronaldo/Ferguson.
To suggest that a manager shouldn't get great swathes of credit for getting a previously limited team to finish 2nd above Chelsea, above Arsenal, and WAY above United was ludicrous and ignorant. I spent the summer and the early part of this season defending Rodgers against the baying masses who said he was a lucky manager and a flash in the pan, and it seems that he is dedicating the entire campaign to making me look like a complete idiot.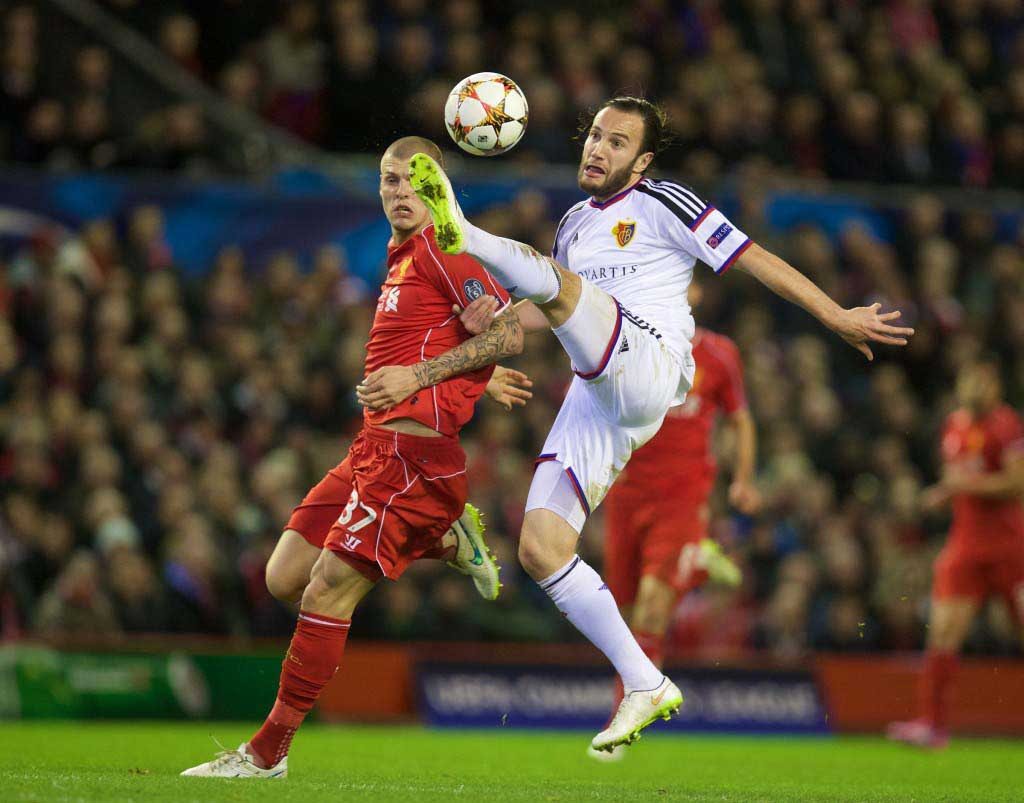 That team selection. Oh what a team selection. I defended Rodgers and his team selection in Madrid. It was barmy, but I accepted it, hell I actually quite enjoyed it! Tuesday's team selection was barmy, but in a very different way. Short of taking out Sterling and putting Brad Jones in to stand next to Mignolet, it couldn't have been any less set up to win than it was. A must win game, MUST WIN, and you play four centre midfielders who have spent the sum total of about 14 seconds in opposition penalty boxes in the last year, and a lone striker whose lack of movement against Sunderland almost led a stray dog to wee on his leg. A left back who is as likely to score or create as Mad Barry in the Annie Road End, two holding mids, oh and Henderson out wide.
Right, Joe Allen. Nice kid, used to be a tidy player, but on a night when the Reds needed hearts of lions and balls of steel, Allen was never going to be anything other than a wet flannel. I hate victimising players, but Allen has been at Liverpool almost as long as Rodgers, and I'm still yet to really put my finger on what he actually does. He doesn't score, doesn't assist and the only player he successfully tackled on Tuesday night was Lucas (twice). Even his passing isn't particularly up to scratch. In the first half almost every lay off, even simple ones, were behind teammates, inexplicably in the air, or just in the wrong direction. I've wanted him to win me over, awaiting something to wow me with open arms, and maybe if he ever comes out from down the side of the settee he might do so.
On a broader note, there have been some strange decisions this season, none stranger than the signing of Mario Balotelli. This is not another 'let's get Mario' rant, it's not his fault, the club simply signed entirely the wrong player. Of course there are theories that Rodgers doesn't have final say on transfers, but my counter would be that, if that is indeed the case, then why has he not resigned? Why did he sign a new contract? This is a man who was initially offered the job on condition that he have Louis van Gaal as a Director of Football, and he flat out refused, and got the job anyway. His stock was as high as anything in the summer, if he really had no control over who was coming into his squad then surely a man that headstrong would have packed it in and gone somewhere he could build 'his' team.
To replace Suarez like-for-like was impossible, and the initial idea of signing Loic Remy (following the failure to land Alexis Sanchez) was a tad underwhelming but made at least a bit of sense. However, why replace him with a striker who not only isn't anywhere near as talented, but is the polar opposite in terms of style, so much so that you have to change everything about the way the team is playing to accommodate him (which goes for Rickie Lambert too)?
One signing that appeared to have actually been a Rodgers choice is Adam Lallana. You could hear the enthusiasm in his voice as he gushed about this super talented guy he'd nabbed from Southampton for the modest fee of £25m. Lallana's come in and hardly set the world on fire, but he's shown glimpses and scored a couple of fine goals, while providing a wonderful assist for Lambert in the disaster at Crystal Palace. He was clearly 'the' main signing of the summer, someone who could add an extra dimension to Liverpool's attack. So in this MUST WIN Champions League game, where is this superstar? Playing 'I Spy' with Brad Jones.
The thing is, Rodgers knows he messed up with his selection. The half time substitutions proved as much. To start Enrique ahead of Moreno, then to haul off Enrique because he's played like Enrique and not like Moreno, and bring Moreno on, is a sign that he hasn't really thought it through. To start Lambert, a striker who plays like Lambert, and to bring him off and replace him with Markovic, a midfielder who runs, and not have thought to include Borini, a striker who runs, leaves you wondering if he's forgotten that the Italian didn't actually end up going to QPR or Sunderland in the summer.
While being interviewed after the game, Steven Gerrard, as nicely as he could, basically admitted that Daniel Sturridge is the only striker who can score goals for Liverpool. He remembered to backtrack a little and hope that Balotelli comes good, and that Lambert is simply burnt out (must be from those all action performances against… erm) but he also managed to forget about Borini, as apparently did Rodgers.
Don't get me wrong, this is not me writing off Rodgers and saying his time is up. I said at the start of the season and maintain to this day that no matter how disastrous this season is, last season allows him at least the whole of this campaign to turn it around. However, Rodgers is making all the wrong decisions at the moment, with an alarming consistency that leaves you worrying that it could be a tailspin situation. It feels like if he was offered salad or soup right now, he'd somehow order a shit sandwich, then get five bites into it before realising his error.
Brendan, you still have my backing (which I'm sure means the world to you), but almost everything about your team needs to change and fast. Stop talking about the players showing character and being 'honest'. It means nothing and frankly I'm not sure it's even true. If this is the players showing character then they must be atrocious at playing football.
Remember what made us great? The pace, the imagination, the enthusiasm, the belief. Two defeats to United and Arsenal will heap the pressure on immeasurably, whereas two wins will go a long way to making us all forget about how dire 2014/15 has been so far. Let's just get to January and finally put on a common sense hat in the transfer market. That dunce cap is getting a little bendy.
Something needs to change, because at the moment there is something very very wrong at Liverpool, and it's starting to smell a little of almonds.