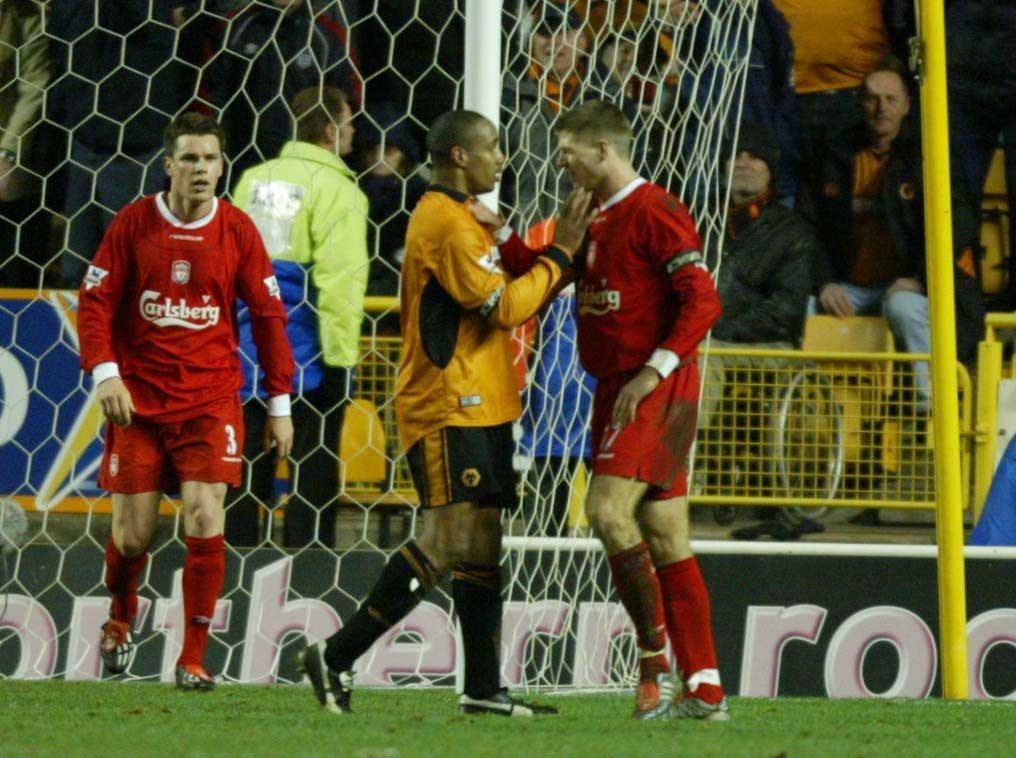 HOW many times have we heard it? A new high-profile signing arrives and the heightened expectation kicks in. We don't mean to get carried away, not again. But we can't help ourselves. Before we know it, the words have escaped and we're back once more in that old familiar place, furnished with hope, longing and desperation. We're telling anyone who'll listen. This one really is the "the last piece of the jigsaw." This one makes us whole.
Nigel Clough. Last piece.
Stan Collymore. Last piece.
Emile Heskey. Last piece.
Harry Kewell. Last piece.
El Hadji sodding Diouf. Last piece.
Kuyt. Torres. Keane.
Even Joe Cole. Seriously, what were we thinking?
In reality, the jigsaw is never complete because the jigsaw is constantly changing. Whenever we think we've nailed it, the Paris-by-night scene we started constructing turns into a portrait of Mickey Mouse playing golf and we're back to square one.
But there was one time it looked different. One time it seemed we'd got it right.
If anyone was going to drag us to the title, it was Paul Ince.
Paul Ince. Manchester United's Paul Ince. A man who insisted his teammates call him "The Guv'nor" without a hint of irony, humility or self-awareness. What could possibly go wrong?
On paper, far removed from any notions of context or historical enmity, Ince appeared the ideal signing. In 1997, Liverpool were a team in need of a leader.
The 'Spice Boys' narrative, so beloved of gossip columnists and lazy pundits looking for a peg to hang their manufactured outrage on, was still in full flow. For all the attacking verve of Steve McManaman and Robbie Fowler, the thrilling 4-3 wins and the flirting with glory, this was a team lacking grit — the steel required of true title contenders. Ince looked to be as good a solution as we were likely to find.
He'd never been what you might call a sympathetic character. From the time he posed for photos in a Manchester United shirt while still a West Ham player, Ince had courted the animosity of the average football follower. He played the game with a scowl and an ugly arrogance. It might be churlish to suggest he found his spiritual home at Old Trafford under Alex Ferguson, but that doesn't make it any less true.
He also developed into a very decent player. If you looked beyond the swagger and the self-regard, it wasn't hard to see a dynamic box-to-box midfielder with a mean streak and a winning mentality. We might have hated him, but we could recognise his worth.
When he was eventually bombed out by the Govan Gobshite, who later famously dismissed his former charge as a "bottler" and a "Big-Time Charlie", perhaps the warning signs were there. Within a couple of years, we were to form our own view of the man whose ego was as prominent as his ability. For many, it wouldn't be a positive one.
After a couple of seasons at Inter Milan, under the stewardship of wrong-faced book zealot, Roy Hodgson, Ince was ready to return.
At the same time, Liverpool manager, Roy Evans, had made the decision to dispense with the services of John Barnes, who, after 10 wonderful seasons, had become an increasingly immobile presence in the heart of the midfield.
The stars, it seemed, were aligned, and with Ince keen to prove to the denizens of Old Trafford that their judgement was as flawed as their dress-sense, he was soon installed as captain of their fiercest rivals. Because if there was one thing you could never say about Paul Ince, it was that he lacked needle.
For his part, Ince relished the role into which he was now cast. Fulcrum. Driving force. Motivator. Guv'nor.
He would be the man to rein in the behavioural excesses of Liverpool's high-profile tabloid magnets. He would plug the gaps in front of the defence, a recurring vulnerability. His experience and pedigree might just be the catalyst for a team and a support desperate to re-establish a much-missed dominance.
It was hard not to buy into the hype.
But, as has been the case so often since 1990, this was a team entering a transitional phase. As well as Ince, Evans brought in Karl-Heinz Riedle, Danny Murphy, Oyvind Leonhardsen and Bjorn Tore Kvarme, while the 17-year-old Michael Owen exploded on to the public consciousness like an unruly firework, all sparks and bangs.
Results were depressingly, predictably sketchy. Ince huffed and puffed, growled and cajoled, and chipped in with a respectable total of eight league goals, but his influence fell short of the level we had expected. The image of Liverpool as a soft touch when up against opponents prepared to scrape and scrap could not be expelled.
Home defeats to Leicester, Southampton and Barnsley, a 3-0 capitulation to a painfully average Strasbourg team and a League Cup semi-final exit at the hands of Middlesborough, despite acquiring a first-leg lead, all pointed to a team with a familiar weakness. It was perhaps a surprise, and a comment on the standard of the Premier League at the time, that Liverpool finished the season in third place, a distant 12 points behind second-placed Manchester United.
The appointment, in the summer of 1998, of Gerard Houllier to work alongside Evans in the post of 'Joint Manager' — a move cast as revolutionary by the club but rapidly seen to be unworkable — signalled the beginning of the end for Ince at Liverpool.
The professorial Frenchman was noted for his organisational skill and operated a firm disciplinary line. He understood that Liverpool's success had been built on the back of collective effort, where the team was always the biggest star, and had little time for the idea that players held the power, and that any individual player could psychologically dominate the rest of the group.
Houllier envisaged a team which would embody his philosophy, a team that he could mould and motivate. If that meant discarding those players who didn't unequivocally commit to his ethos, then so be it.
The battle lines were drawn.
The inconsistency of the previous season continued. After a bright start, the customary fragility resurfaced and, after successive home defeats to Derby and Tottenham, it was patently obvious that the managerial experiment was untenable. Evans resigned, leaving Houllier in sole control and charged with the task of rebuilding the Anfield edifice, from the roots up if necessary.
For a man like Ince, who saw himself as the dressing room's alpha-male, and who, in fairness, was brought to the club largely on the basis of his leadership and strength of character, the new regime was a clear threat. And when his performances on the pitch failed to live up to the standards we were entitled to expect from someone happy to be identified as the team's central figure, the outcome was inevitable.
The death knell sounded as early as January, 1999. Liverpool were a goal up in an FA Cup tie at Old Trafford, and battling furiously to cling on for a famous victory. With less than 20 minutes remaining, and with little prior warning, Ince signalled to the bench that he couldn't continue. Their main defensive shield stripped away, Liverpool were unable to hold out and, devastatingly, conceded two goals in the final four minutes. Any doubts that may still have lingered in Houllier's mind were now surely gone.
The confrontation came in a team meeting a few days later.
Ince openly questioned the manager's training methods. It was the chance Houllier needed to assert his authority and to make sure everyone present knew, in no uncertain terms, who the real Guv'nor now was at Liverpool.
As recounted in Jamie Carragher's autobiography, Houllier went for the kill:
"Now, maybe you'd like to explain to all the lads what happened to you at Manchester United last week? When my Liverpool team is 1-0 up at Old Trafford in a cup tie, I don't expect my captain to limp off with an injury. If he has to come off the pitch, I expect it to be on a stretcher because he needs to go to hospital in an ambulance." Incey had no response."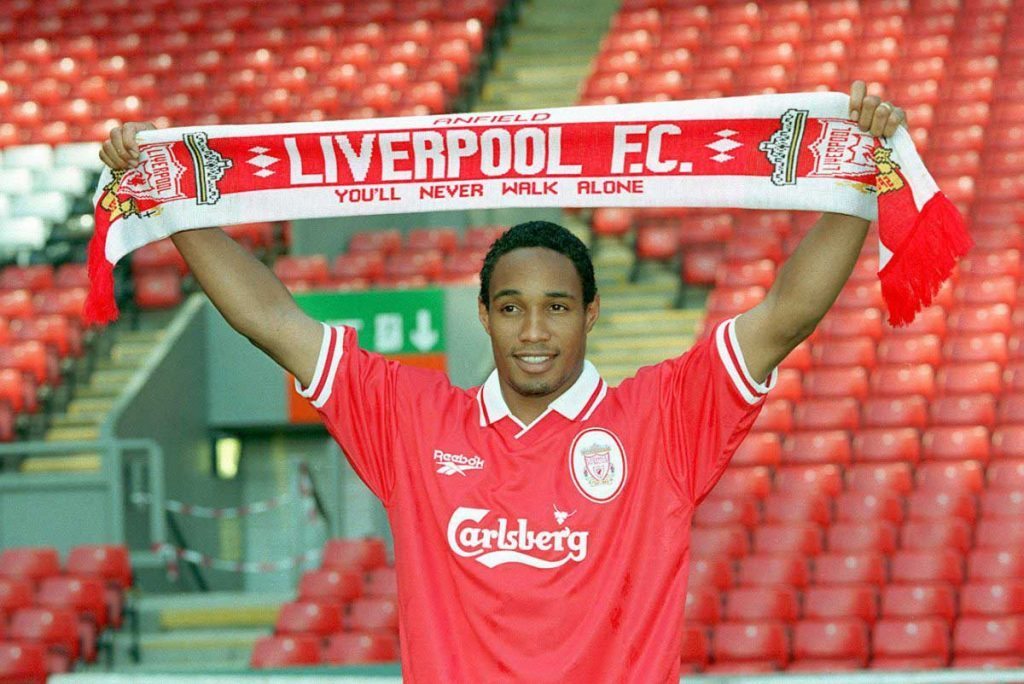 At a stroke, Houllier had wrested all Ince's power away and undermined his position, as captain and leader. He had questioned his commitment in front of his peers. Really, there's no way back from that.
Liverpool ended the season in seventh place and exited all three cup competitions at an early stage. In the circumstances, few could question the need to dismantle and reconstruct an underachieving team. Ince was one of the first to be shown the door. Unable to accept that he was no longer required, he launched a bitter public tirade against his former manager, claiming he had been treated like dirt and stating his wish that Houllier would be sacked. By contrast, Houllier kept his opinions to himself and, within two years, led Liverpool to an unprecedented cup treble.
For all the bombast and bravado surrounding Paul Ince, it's fair to say he made little real impact in a red shirt. His efforts to inspire an admittedly mediocre Liverpool team were largely ineffective and, despite a reasonable goalscoring return, his performances never quite matched the initial promise.
Crucially, he wasn't able to connect with the Anfield support in the way that other imports, both before and since, have been able to. His departure was met with little more than a wearied shrug by a fan-base impatient for a resumption of the old ways, when Liverpool captains encapsulated the dreams of the terrace legions. Unfortunately for Ince, a brash, cocky, cockney, ex-United idol was always going to struggle for acceptance at the home of Bill Shankly, Bob Paisley, Joe Fagan and Kenny Dalglish.
The likelihood is that Ince will be little more than a footnote in the rich history of the club. And I would imagine that rankles with him more than anything else. He would have loved to be known as the man who brought the title back to Liverpool, the man who lifted the fallen giant. He would have felt it a fitting reward.
Because, ultimately, no-one rated Paul Ince as highly as Paul Ince himself. And that was always the biggest problem.