"HIS tattoo proved he was a Red." So goes the song for the 'greatest', and now sadly-departed Dane. Daniel Agger became something of a trailblazer for tattooed Premier League footballers – probably the most inked community on the planet behind the Russian criminal classes – and though some might question whether he was even our greatest Danish player, no one could deny that he didn't need a single tattoo, not even the YNWA writ large across his fingers, to prove a thing to anyone, writes LIAM BLAKE.
I have my son's name tattooed on the inside of my right wrist. It's not there as evidence of anything – it's there for me and it's there for him. We don't need to look at it to remind each other how we feel. With Agger the evidence of his unswerving loyalty, his commitment not only to the team but to the city, and his love for the club, was there to see in every minute of his career as a Liverpool player.
It's now likely he'll end his playing days as a two-club man, the modern equivalent of the one-club man. There's now a neat symmetry to the arc of his career, bookended as it is with spells at Brondby IF either side of the great adventure. There's a kind of poetry, too, in his prodigal return, a possibility that must have crystallised in his mind as he captained Liverpool in their recent friendly there – as if he was heeding the call and was certain that after Liverpool there could be nowhere else but home.
If it was a shame for him that a mooted transfer to Barcelona was never to materialise – a move that his talents richly merited – then it was a relief to us all that a potential move to Manchester City never got much further than the gossip column. To have ended up in the colours of a direct rival would have complicated things for both player and supporter, but the truth was that he'd never have willingly left for any club for as long as he knew he was wanted at Anfield.
Whether it's true or not that his dressing room plea to Rodgers to be allowed to leave ended with him breaking down – you'd suspect that, given the strength of his feelings for the club, it probably is – Agger leaves with his dignity maintained. Warming the bench while waiting for Lovren, Sakho or Skrtel to get injured was no way for a vice captain to live, and he knew it.
The cynic might suggest that to cite concerns regarding his physical condition is a way of ensuring an exit with honour intact, but after eight years of laying his often ravaged body on the line, his words can only be taken at face value.
In hindsight it now seems odd that the Dane's career under Rodgers was to be a truncated one, particularly given that one of the incoming manager's first decisions was to award him the vice captaincy in the face of overtures from Barcelona. But Rodger's insistence that his version of 'tiki-taka' should start from the back led to teething problems and a number of goals resulting from Skrtel and others losing possession whilst making the required adjustment. Surely Agger, finally finding long term fitness, would flourish? But when a new manager arrives there can often be a surprise casualty; the player you'd thought most suited to the new school can sadly be the one to go. When Benitez settled in, for example, the one player you'd have thought might prosper most was Danny Murphy. It's debatable whether the two even met, so speedy was arrival of Xabi Alonso. Murphy had the unfortunate distinction of being the only midfielder other than Gerrard who might fetch enough on the market to help fund the Spaniard's arrival; a necessary sacrifice perhaps.
The solidity and continuity of a long standing partnership in central defence can help instil a side with confidence, it can root a team and allow it to flourish and grow. These partnerships are rare and can take more than one form. They can be good cop, bad cop, or even bad cop, bad cop. You can have a stopper and a player. You can have two players in there if you're lucky. Having a player at centre half has in the main been a key tenet throughout variations of Liverpool's playing philosophy since the sixties. Hughes and Thompson brought the fight, and the game, to the opponent. Later the coltish Hansen and telescopically-legged Lawrenson were to add a dimension of grace to the defensive discipline that has rarely been equalled since in Europe, and certainly not in England. Hyppia and Henchoz anchored a squad that flowered almost to the point of title glory. How odd now to consider that a partnership including the name Agger will never trip off the tongue.
His natural left foot may have prevented the possibility of a partnership with Sakho, the sudden reemergence of Skrtel in classic bad cop mode and the urgent need for a vocal leader after Carragher's slightly premature retirement may have militated against Agger, but you cannot but suspect that he simply wasn't trusted. He was certainly a leader, and laid his body on the line, but, with the exception of Gerrard, Rodgers has looked almost entirely to the young and emerging. The significance of rare mistakes were unfairly amplified but may have hinted at more to come, and the body was facing compromise. The end came prematurely.
How best then to evaluate his time as a Liverpool player? In terms of medals won? No player deserves to be subjected to such a banal rating system; it would be adolescent to suggest that Gerrard would be missing something as a player should his final haul be sort of one Premiership trinket. When Torres left for his wilderness years he made a point of reminding us that players talk about medals won and not the money they earned when retirement beckons. All very noble, but only up to a point.
Daniel Agger's Liverpool career was a testament to endeavour. He arrived, in his own words, as a boy with a lot to learn. In the now obligatory open letter on his leaving – and few have prompted such an effusive response – he maintains he wouldn't be the person he is today were it not for his life on Merseyside. Not the player he is today but the person. That alone speaks volumes; it hints at priorities and values we're too easily convinced are absent in the modern game. To describe any player as a 'servant' when their weekly pay would sort the mortgage of the season ticket holder who watches him seems a perverse anachronism. But in days when it's too easy to forget what we're actually cheering for, he was a reminder.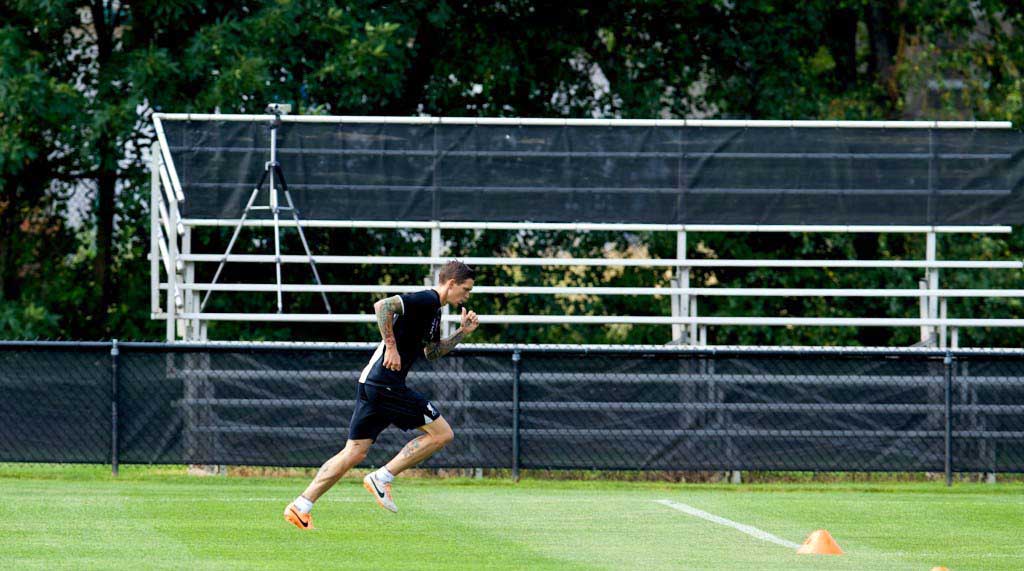 If there was such a thing as a 'Shankly Index' it might provide a true measure of a Liverpool player's standing. It wouldn't be contingent on any stat, never mind the number of medals won, but would depend on the answer to a simple question – 'would Shankly have picked him?' In Agger's case the answer has to be an unequivocal 'yes.' Back in December 1966, in the freezing fog of the Amsterdam night, Shankly's champions were lassoed and thrown to the ground, humbled 5-1 by Ajax. It was to be perhaps the most important defeat in Liverpool's history. If Shankly was later to boast that Liverpool could only be defeated by a team from Mars, well this was football from another planet. Cruyff and his young outriders were rewriting the principles of the game, this was European football's 'year zero' and for all his bravado in defeat, Shankly took note.
Liverpool were looking to the horizon and if they were to prosper on the continent, if they were to fulfil their destiny as a European side, then the ball had to be played out from the back and not simply repelled as though a foreign object. A centre half you needed to walk around to appreciate may have been the ideal to repel his natural opponent, the English number 9, but in the face of the fluid waves of possession football they were to face, Liverpool needed to establish a fluidity of their own which they were to do with the emerging Tommy Smith.
Agger's nadir on the pitch probably arrived when he heard an anxious Roy Hodgson implore him to 'just hoof it.' He was soon to break ranks and complain, uncharacteristically and bitterly, about the style – now there's a euphemism – that Hodgson insisted upon. It was a cry from the heart and yet he may have sensed that the club's ethos was under threat, too. He would have graced any Ajax side and was precisely the type of player to whom Shankly's thoughts were turning in the fog – 'cultured' as the football lexicon would have it. 'The future', Shankly might have noted had he ever seen him.
That so many games were lost to injury is undeniably a terrible waste and the injustice of persistent injuries and a rogue back is all the more acute when a player of such evident class seems robbed of the opportunity to fulfil his potential. The best, it seemed, was always yet to come. But it would be more wasteful yet to view Agger's career in the context of what might have been; more fitting to celebrate what was.
He himself appreciated what was. In a final picture taken when surveying Anfield from the stands, well behind the substitutes bench and perhaps in a moment of private farewell, his face seemed fixed on the horizon. No regrets. But if a tattoo were needed for proof of his greatness, he has another one more telling still. It reads "Succes er at leve som man selv vil" – in translation, "Success is to live as one wants".