WATCH it. It was a thing of beauty. Eight years ago last week, a young Liverpool centre-back strode forward from the centre circle. Taking a couple of touches, the pitch opened out in front of him. The opposition stood off, beckoning him forwards. There was nothing else to be done – have a hit son.
With a savage swish of his left boot, the ball swerved serenely towards the top left-hand corner. It couldn't have gone further into the corner. The net bulged. The keeper motionless. The young centre-back peeled away, arms aloft. Nonchalant.
After a stop-start first six months this was some way to announce yourself as the long-term successor to Sami Hyypia. Such a shame then, that Daniel Agger's Anfield career ended as it did: a return from whence he came, to little fanfare, without a richly deserved farewell send-off.
To talk of Agger's eight-and-a-half year stay at Anfield is to enter a world of unfulfilment. Here was a defender with unflappable elegance and muscular build; surely an unbeatable combination in a centre-back? But to go with these attributes, a body that was so susceptible to injury that it restricted him to 232 appearances (as @BassTunedToRed tweeted over the weekend, only 51% of Liverpool's games since his debut in February 2006).
Agger's Anfield career started slowly, before flourishing, stagnating, floundering, enjoying an overdue renaissance and petering out as it has over the past 12 months.
The Dane chalked up 43 appearances in his first full-season, 2006-7, relegating Sami Hyypia to the bench. He looked ready made, the future of Liverpool's defence playing week in, week out at the age of 22/23. Centre-back is the hardest position for a youngster to fill, let alone if you're seeking to displace a club legend in the process. The season was bookmarked by big goals; the 25-yard screamer against West Ham – you see loads of 25-yard screamers in football, but this is one of the better ones – and the Champions League semi-final goal against Chelsea.
But did he ever truly kick on, and was that really his fault? Tragically the 43 appearances made in that season have remained a career high to this day.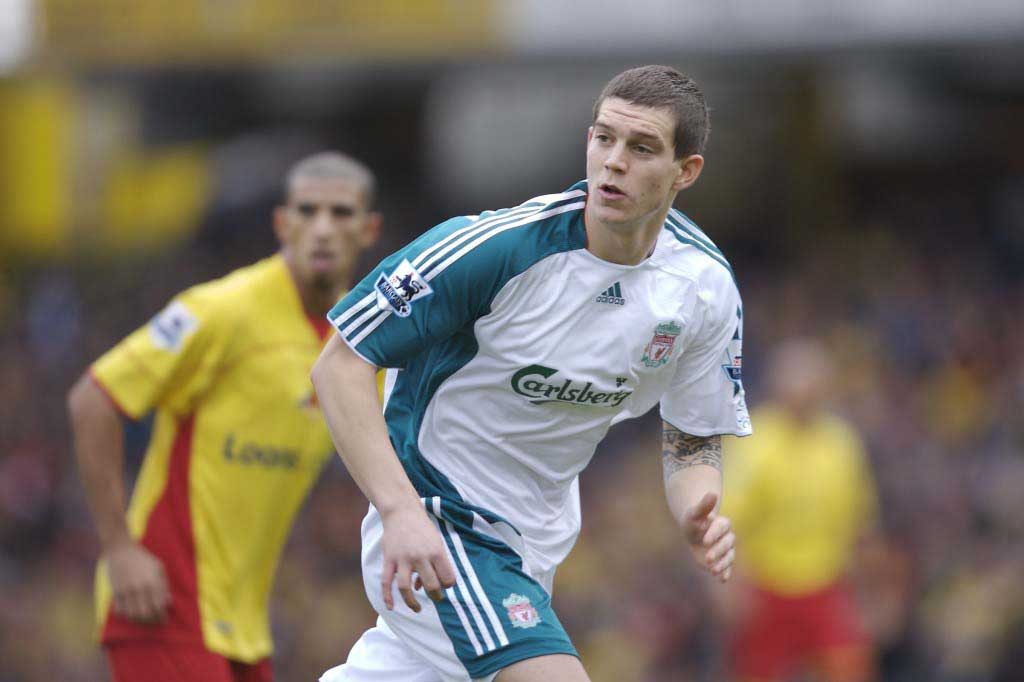 In September 2007 his first major injury struck, and he was rarely the same again. Rarely a permanent fixture, rarely niggle free. He played six times before injuring his metatarsal during a Champions League trip to FC Porto, and didn't feature again for a year. Martin Skrtel joined, Sami Hyypia kept on going, and Agger struggled to re-assert himself throughout 2008-9.
There was little that could be done to prevent the slide of 2009-10, but it was the season after where Agger's ability was fully understood – in absentia.
He was held up to almost messianic status during the abysmal days of Roy Hodgson, continually overlooked for the more agricultural qualities of Sotirios Kyrgiakos. "I'm here to play, not to unload", he reportedly told Danish TV in September 2010, while Hodgson barked at him "to f***ing get rid."
He was the symbol, along with Glen Johnson at the time, of what had been lost at Liverpool under Hodgson. The ostracisation of those who would keep the ball, who would play it out from the back, venture past the half-way line, was as damaging to the club as the poor results, and symptomatic of the dreadful style of football churned out.
Under Dalglish came the renaissance. He was restored straight into the side for the FA Cup third round tie at Old Trafford in early 2011, having figured only twice in four months.
Weeks later came one of his most iconic moments in a red shirt, on Fernando Torres' Chelsea debut, when he whacked the Spaniard in theface. Showing not an ounce of remorse, the Dane jogged back into position while Torres writhed on the floor in faux-agony.
Agger later reflected on Torres' departure, hinting at the disdain that that incident illustrated:
"It's unacceptable to play for one of Liverpool's arch rivals. It's about having respect for the club you play at. I'm proud to be able to pull on my Liverpool jersey and will never go to another club in England."
During Dalglish's reign Liverpool only conceded a goal every 135 minutes with Agger in the side. His partnership with Martin Skrtel genuinely blossomed, for a time, and another club legend at centre-back lost his place. For the first time in five years, his regular place in the starting 11 was guaranteed. The Skrtel-Agger axis had been a tantalising prospect since the Slovak's arrival in 2008, but it had taken almost four years for it to become a reality.
Yet, much like Agger's Liverpool career, that consistency didn't last long. Injuries kept coming, he struggled to string a long-run of games together and the side always looked weaker without him, though that is largely because the alternative – Carragher-Skrtel – barely functioned.
But it remains peculiar that when at the height of his powers, between the summers of 2012 and 2013, the Dane continually rejected the notion of leaving Anfield. This was of course not the club he had joined back in 2006, challenging for major honours and continually delving deep into European competition.
Champions Manchester City came calling in 2012, Barcelona a summer later. Both times the club appeared willing to sell, yet both times Agger refused.
Many Liverpool fans admire Agger for his unstinting loyalty, especially when during a summer of intense speculation surrounding his future in 2012 he had "Y.N.W.A" tattooed on to his knuckles.
"I'm proud to be here and my knuckles show that."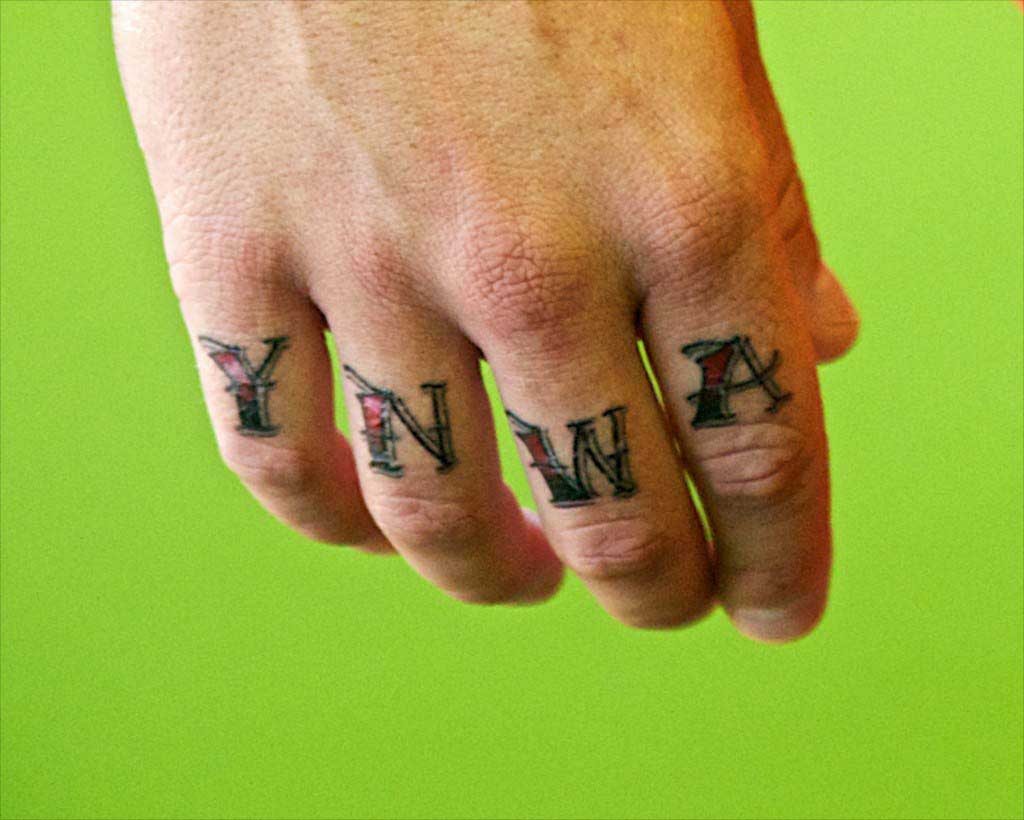 This was a mess of a club with high turnover of players and management, with seemingly no end in sight to the monotony of sixth-seventh-eighth placed finishes.
His farewell letter to Liverpool fans suggests he does not regret rejecting these glamorous overtures, that he does not regret what will now be remembered as a career unfulfilled.
"The opportunity arose for me to return home to Brondby and at this stage of my career it felt like the right decision for me.

"I wouldn't leave here to go anywhere else and that has been proven by my actions in recent seasons – I have turned down many offers to move to other Premier League and European clubs.
It's no great surprise that after years of rejecting the opportunity to play Champions League football, to challenge for major trophies at clubs far better equipped for it, that he has traded the home comforts of Merseyside for his boyhood club Brondby.
It is a great shame that his ambition never truly matched his talent.
He will be remembered as one of Liverpool's most stylish centre-backs – we're not simply talking about the tattoos here – but not as one of the greatest. The cult of Agger – the great Dane at the heart of Liverpool's defence – is his greatest legacy, but it is a myth.
Too often was Agger found lightweight, too often bullied by centre-forwards, not only the big ones. Didier Drogba ran him ragged on a number of occasions, particularly in the Champions League semi-final at Stamford Bridge in 2007.
That lack of consistency was his biggest flaw; in the same game he could look imperious, before switching off and completely losing his man. In short, he could be guilty of being too passive.
But he was good on the ball? He had a good shot on him? Perhaps the memories of blockbuster strikes against West Ham and Blackburn, and the occasional marauding run upfield early in his career, clouded people's judgements.
His loyalty was among his greatest strengths according to some Liverpool fans; an admirable, but ultimately naive loyalty. Why would someone touted as among the best centre-backs in Europe – rightly or wrongly – not want to test themselves at a higher level at their peak? He coasted for too long, before the arrival of Mamadou Sakho 12 months ago.
He claims that this is the right move at the right time for him. That is probably fair, but to be saying that of a 29-year old not long ago regarded as among the best in Europe in his position, is a crying shame – the word's been used multiple times already, but it is the most apt. He should be at his peak, not slinking off back to Denmark; five years have been shaved off his career:
"More recently I have started to feel the effects of playing regularly in a league that is as physically demanding as the Premier League is, and I would not want to stay if I did not think that I was able to meet that challenge week in, week out."
For all the faults though, it is hard to hold anything against him. He may not have been as formidable a player as some seem to believe, and the injuries robbed of him what could have been a stellar career, but his connection with the fans and the club was very real. Alongside Pepe Reina and Dirk Kuyt he is a true adopted Scouser. It just should have ended differently.
Pictures: David Rawcliffe