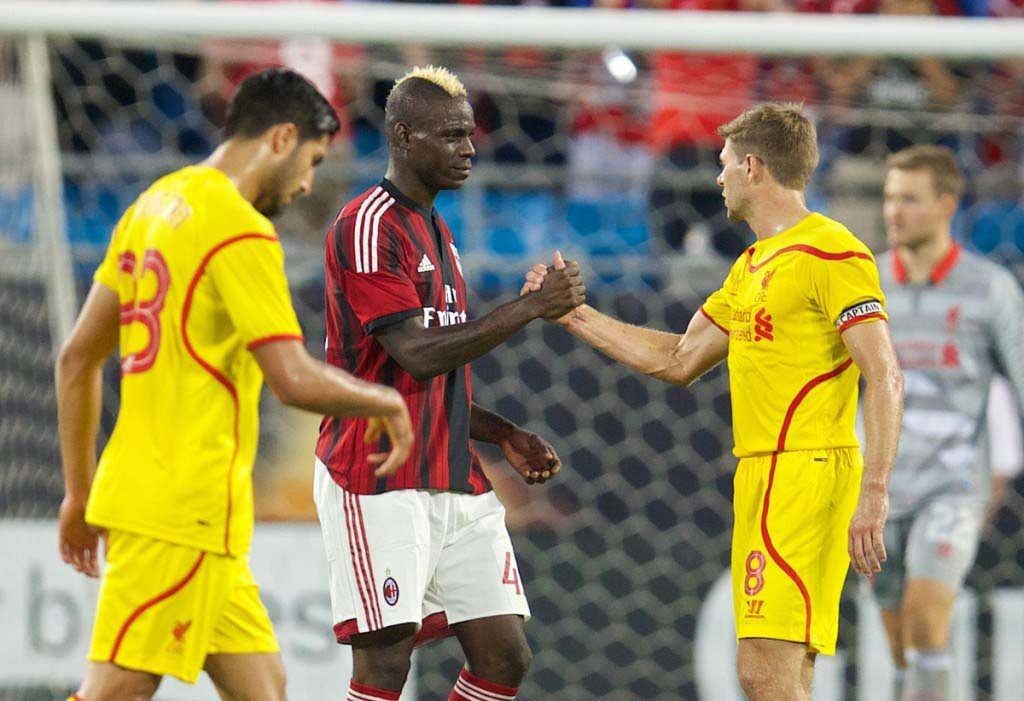 YOU should know that what you're about to read isn't going to unbiased.
I love Mario Balotelli. Have done for years. He was born in Palermo where a large chunk of my family still reside. He played for Internazionale and A.C. Milan, the two teams that most of my relatives over there support. I'm a fan of the Azzurri when it comes to the international game and I'm  also partial to an enigmatic, skilful player. Basically, Balotelli ticks all my boxes. But let's be honest, I'm not alone here am I? Most football fans around the world seem to have a soft spot for Mario Balotelli.
The apocryphal tales of his cash handouts to the needy. Admitting to Noel Gallagher on camera that he returned home with a quad bike when his Mum sent him to John Lewis to purchase an ironing board. The fireworks in the bathroom. That t-shirt at Old Trafford. Everyone loves a bit of Mario.
That being said, 'risk' is a word that is going to be used a lot when people are discussing his move to Liverpool. It's fair to say that Balotelli carriers with him somewhat of a reputation, especially among the English press. His attitude on the pitch can admittedly descend into comical levels of indifference and even laziness when he's not got his head straight and he's not afraid of a bust up with a manager or three.
But in truth, there is little risk for Liverpool.
In the current market £16m for a striker is next to nothing. Shane Long has just signed on at Southampton for £12m. If he gets 10 league goals during this campaign he'll have excelled himself. Championship club Fulham have recently paid Leeds United a similar fee for footballing luminary Ross McCormack. Sunderland bid £14m for Fabio Borini this summer. Signing Italy's best striker, for a few million quid more than any of those aforementioned players is practically stealing.
Even if Balotelli flops spectacularly at Anfield and leaves next summer The Reds are guaranteed to get their money back and, despite his reputation as a troublemaker, Balotelli's previous travails have mostly impacted himself rather than any of his team-mates. The commonly held notion of him being a bad egg who can disrupt an entire club simply by being is massively overplayed.
Milan are sadly a club in financial turmoil and without Champions League football these days. Last season was horrific for them as they limped to eighth place in the table. Balotelli was their one shining light during that disastrous campaign. Indeed, he's been a shining light for them from the moment he arrived back on his home shores – no player has scored more goals in Serie A since he moved back to Italy from Manchester. The forward has netted 26 times in 43 league games for what is now a mid-table club. That's an impressive ratio for any striker, let alone one who has been tasked with saving the team he supported as a kid pretty much single handedly.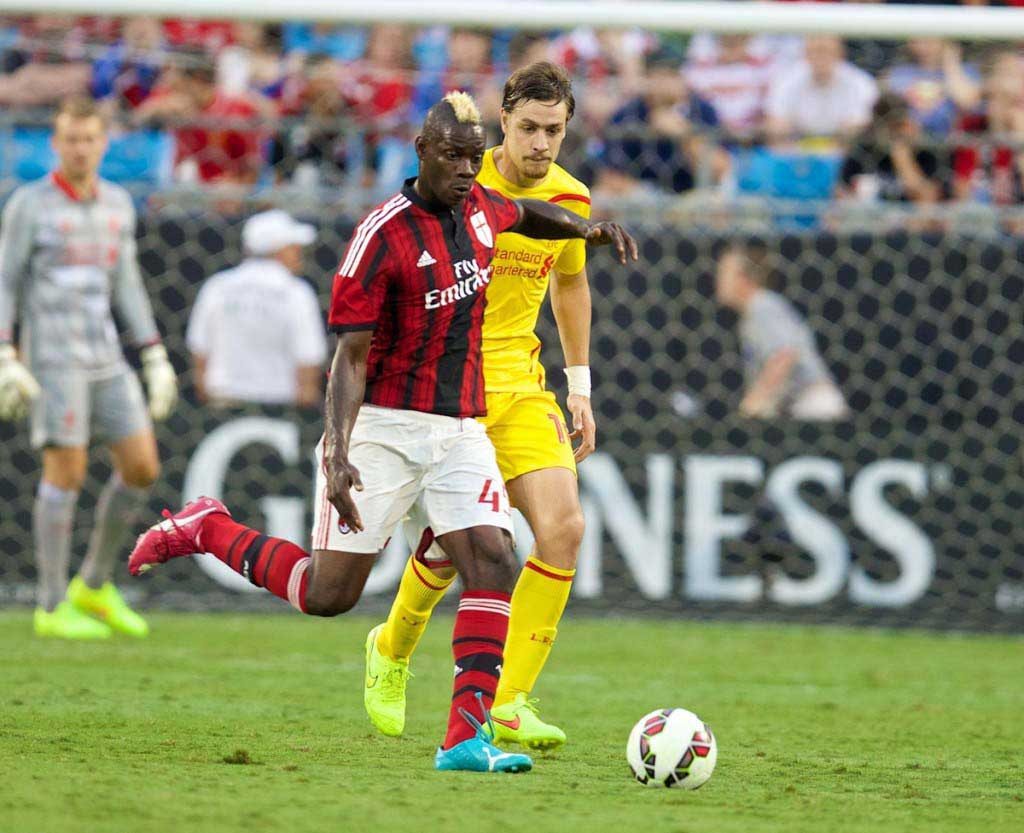 Balotelli isn't the sulking teenager he was at Inter anymore where he fell out with Jose Mourinho (what's not to like there?) or even the eccentric, moody young man whose relationship with Roberto Mancini crumbled in his last half season at City. He still has his off days and when he's bad, boy is he bad, but he's kept his nose clean since returning to Italy and he's carried Milan's attacking threat on his shoulders for the past year while their only other top level forward, Stephan El Shaaraway, was absent with a long-term injury. He's scored at a higher rate than he did in his younger days and also helped send England home from Brazil with the winning goal in a World Cup group match this summer (more brownie points from me). Talent wise, in this market, Mario Balotelli is a £40m striker. Minimum.
Links between the player and Liverpool have been there for most of the summer but I'd never seriously considered them to have any foundation. The main reason for my scepticism was centred around the fact that I couldn't really see how Balotelli fitted into a Brendan Rodgers team while Daniel Sturridge was still around. To be honest, current giddy excitement put to one side for a moment, I'm still finding it hard to see exactly how Balotelli is going to play regularly in this Liverpool team. That's not to say he won't or shouldn't, his talent almost dictates that he will, but I'm not certain of how this is going to achieved just yet.
He has played out wide in the past for Inter Milan but, at 24 years old, it's unlikely Balotelli has signed to come and play on the wing much. If that is the case then it leaves Brendan Rodgers with a few things to ponder. Does he let Balotelli and Sturridge fight it out for the number nine role in a 4-3-3 formation or does he try and come up with a system that allows his side to play with two top strikers simultaneously as he did last season? Maybe Sturridge will be asked to move wide in games when Balotelli starts centrally as he did at times when he partnered Luis Suarez. Can Rodgers realistically get both of these forwards on the pitch at the same time without unbalancing the rest of the team? Will they even gel together as a partnership if they're given the chance?
There are many question marks that this Balotelli deal presents. But every one of those question marks can also be viewed as an additional option for Brendan Rodgers. A squad with Balotelli joining Sturridge in it is better than a squad without the Italian forward. Yes, Rodgers will have a real balancing act on his hands and it will be a job and a half for him to keep the plethora of attacking players at his disposal happy and motivated but, compared to the alternative of having only Daniel Sturridge and Rickie Lambert as senior strikers this term, that doesn't seem so bad, does it?
The bottom line is that Liverpool have added significant quality to their squad. They have an equally talented alternative (or partner) to Daniel Sturridge in their ranks. Forget the headlines and the hyperbole that will inevitably go into overdrive now Mario has posed for pictures with a red scarf, what matters most is what happens on the field and Liverpool have brought one of Europe's very best strikers to the club.
For £4m more than Shane Long.
Pics: David Rawcliffe