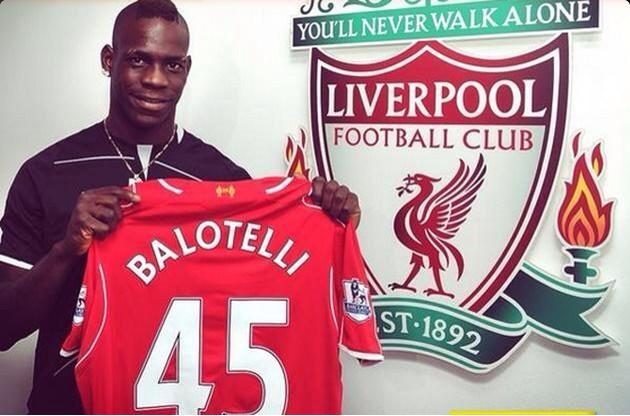 THE flawed genius, the scorer of great goals, the personality, the pyromaniac, the impulse shopper, the petulance, the ill-discipline, the untameable beast. Yes, the Mario Balotelli roadshow has rolled into Liverpool, fireworks and all, writes CRAIG RIMMER.
If there was a shortage of unpredictability, of madness and pure mercurial talent at Anfield since the departure of that little Uruguayan, then Liverpool may just have found their answer.
A footballer who divides opinion to replace arguably the most divisive player of them all.
Let's get things straight. £16m for a player of Balotelli's ability is a snip. In the current market it's a valuation which rules any potential doubts largely irrelevant. And there are doubts. You don't sign footballers of Balotelli's reputation and world-class potential for such a modest fee without the presence of baggage, of question marks and possible drawbacks.
Mario Balotelli is a massive talent. He is a player who has attracted combined transfer fees totalling a touch short of £50m during the last four years. He is the man who Jose Mourinho deemed unmanageable, and who fellow Italian Roberto Mancini proved unable to tame.
However, it is easy to forget that Balotelli is still just 24 years old. As his agent Mino Riaola was recently quoted as saying, he is also a player fully aware that he is probably in last-chance saloon as far as his hopes of fulfilling his potential at a top-level, Champions League club are concerned
The disciplinary record is a concern (that's the stuff that happens on the pitch rather than anything that goes on off the field), but there are indications that side of his personality has matured during the past two years spent back home in Milan.
Of course, the English press will be clinging on to the hope that is not the case, and will be at pains to highlight any possible indiscretions. But, it's important to point out that the Mario Balotelli who signed for Man City four years ago had just turned 20 years of age. At the time, a player coming to terms with the attention, the expectation, and the general circus which surrounded his every move.
There are some obvious parallels between the perception of Mario Balotelli and the Daniel Sturridge we saw arrive at Anfield 18 months ago. Rodgers will be gambling on his ability to have the same positive influence over the Italian he has had over the likes of Sturridge, Suarez and Coutinho. The indications are that this will likely be Rodgers biggest managerial challenge to date.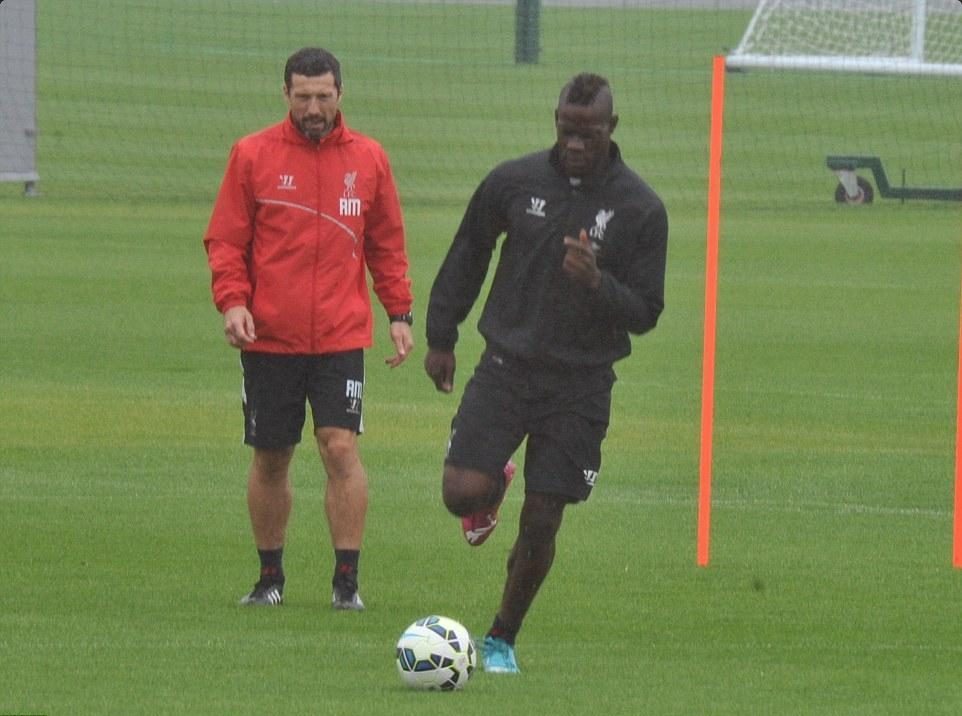 However, the biggest challenge for Brendan Rodgers may be how he goes about reigning in Balotelli's obvious talents on the pitch without prejudicing an attacking formula which reaped 70 league goals last season, even discounting for those scored by Luis Suarez.
Does he build a team around Balotelli's strengths, a la Suarez? Or does he convince him to buy into his ideas and his system?
It's a nice problem to be faced with. Daniel Sturridge has 36 goals in his first 50 games for the Reds (a modern day club record bettered only by George Allen in the late 19th century), and in doing so has earned the right to consider himself first choice. But, Mario Balotelli is not coming to Anfield to play a supporting act to anybody.
In that sense, the signing of Balotelli does seem slightly out of line with the club's transfer policy this summer to date. All of which adds weight to the assertion that this was a deal negotiated on the spare of the moment – perhaps due to an increasing scarcity of alternative targets – rather than the resolution of a long-term transfer pursuit.
The loss of Suarez had, in a perverse sense, solved a tactical dilemma for the manager, one that could have allowed him to revert to his favoured 4-2-3-1 or 4-3-3 system.
The signings of Lazar Markovic and Adam Lallana had supported that theory. While the continued presence of Philipe Coutinho and Raheem Sterling as key figures in this Liverpool team had implied a bias toward a 4-2-3-1 system.
The arrival of Balotelli could be a game changer in that regard.
Balotelli can play wide in a front three. He has the pace and ability on the ball to play there. Indeed he often did so to some effect whilst at Inter earlier in his career. But, it's fair to argue that assists and workrate – two fairly vital assets for that position – aren't Balotelli's strong points.
What Balotelli is good at is scoring goals – audacious, spectacular goals (he'll fit in well in this team then). His love of goals is reminiscent to that of Daniel Sturridge. They both know how to find the back of net and, so the argument goes, play them both together and the goals will flow.
All of which points toward the likely re-emergence of last season's midfield diamond. It's a system which served Rodgers well in some key games during the second half of last season, and one that got the best out of Gerrard and Sterling, among others. More importantly, it's the system which would get Balotelli and Sturridge on the pitch at the same time and where we need them to be, close to the opposition goal.
Last season, Suarez and Sturridge – two supreme individual talents – ridiculed the traditional concept of a front two partnership. Balotelli may be subtly different to Suarez, or Sturridge, but he remains a supreme individual talent. His strength, hold up play and ability to bring others into the game could actually add an extra dimension to what is already and exceptional attacking unit.
Balotelli is capable of offering Liverpool that extra dimension they lost with the departure of Suarez; an unpredictability, a fear factor, an ability to produce the spectacular from the seemingly innocuous.
With Mario Balotelli there are no certainties. If it clicks – and there remains a fairly sizeable 'if' – then Liverpool could find themselves in possession of an unstoppable force of brute strength, vision and spectacular goals.
With Mario Balotelli the only certainty is uncertainty. The only guarantees are unpredictability, madness and endless, endless entertainment.