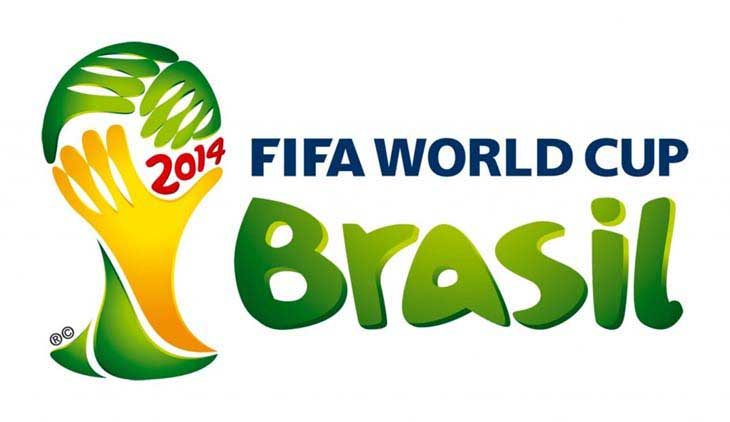 THROWAWAY remarks about future events that eventually come to pass. Well, threaten to come to pass. Odd things they are. You get a self-satisfied hum of contentment that you saw something before anyone else did, but usually for me it's offset by a dull thud because I didn't back my instincts with cold hard cash.
Around a month or so ago I wrote a bit of a 'hopes and fears' preview of sorts about the upcoming World Cup. It was basically a plea for a re-enactment of the 1986 World Cup finals. Towards the tail end of the article I confessed that what I was really looking for from Brazil 2014 was for Europe to take one on the chin and that a South American nation playing carnival football would prevail. I went on to admit that: "I'm looking for Argentina to shoot into a two-goal lead in the final, but the Germans to fight back to level at 2-2 before succumbing to a sucker punch third goal at the death as they uncharacteristically push forward for a winner of their own, rather than sit tight for extra time".
On Sunday at 8pm Argentina and Germany will go up against each other in the 20th World Cup Final. The carnival football I asked for has arguably come from the Northern European of the two finalists. Germany have scored 17 goals in the six games they've navigated in reaching the Maracana. Four years ago Spain won the tournament with a grand total of eight goals for. Germany are the highest-scoring World Cup finalist since Hungary scored 25 goals en route to the 1954 final with 2014 Germany clocking up their 17 goals in two games more than the Hungarians of 60 years ago played to reach the final in Switzerland. Impressive stuff, but Germany are always impressive when it comes to the numbers game.
Germany have been present at 18 of the 20 World Cups to have so far been contested – 19 if you want to count East Germany qualifying for the 1974 Finals. One of the vast number of European nations to turn down a ticket to Uruguay for the maiden tournament in 1930, and banned from competing in 1950, for, erm, aggressive encroachment of sorts. Of the 18 World Cups' they have taken part in they've reached the final eight times, made the semi-finals 13 times and failed to reach the last eight just once.
Throw in the six European Championship Finals they've walked out to play and tomorrow will be Germany's 14th major international final at senior level. I know that it's a bit of an old hat stereotype to mention 'German efficiency' but the German's ARE efficient.
Argentina though?
Five times World Cup finalists themselves though? (three of those against a Germanic nation).
Lionel Messi though?
South American territory though?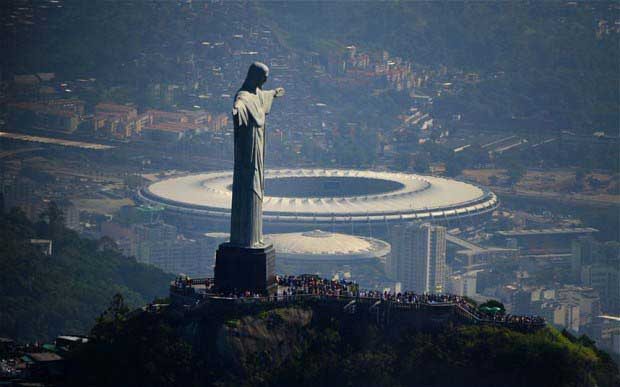 South American territory did Brazil a whole pile of good in their encounter with Germany didn't it? What's so different for Argentina then? Having the best player in the world is clearly a game changer. Germany will be more concerned with the attacking threat of a Messi-led Argentina than they were against a Neymar-less Brazil. Argentina have the better players in this contest, but Germany have the better team. By hook or by crook the Maracana will be packed to the rafters with Argentines, while the German's won't be outwardly fazed by that. Inwardly could be another matter though? It's a tough one to call.
It'll be a bad day to be a Brazilian in Rio if it goes Argentina's way. Nothing against Germany, and I've loved the way they've played at this World Cup, but football needs it to be a bad day to be a Brazilian in Rio. The final of the last two World Cups were all European affairs. The next World Cup final in Moscow will in all likelihood be an all-European affair. This one needs to slip the European net and it needs to be in entertaining fashion. It has to lean more towards the 1986 final instead of the 1990 final.
It's been a great World Cup. Yes, the quarter finals all turned out a little bit drab and one of the semi-finals was dog awful, but the other one blew everyone away for the most unexpected reasons. I know that the current Brazil are a pale imitation of the Brazils to have gone before them, but the way Germany tore straight through them time and time and time and time again was as sobering as it was amazing. Anyone that's old enough to remember watching a Brazil of old, a Brazil of such natural footballing beauty, be it 1970, or in my case 1982, it was like watching an aged Sugar Ray Leonard being battered around a boxing ring by a fighter half his age. Some things in sport shouldn't be seen. Germany's 7-1 demolition, a demolition that Mesut Ozil should have made 8-0 instead was as sad to see as it was beautiful and awe inspiring.
We should definitely spend the Suarez money on Germans, lots and lots of Germans.
This World Cup needs an iconic final to be the cherry on its cake. We've had too many insipid World Cup finals since the last time Argentina won the tournament. Even the notable ones have had to rely on controversy to make them memorable rather than the football itself. 1986 was truly the last great World Cup final.
There has been plenty of great football at this World Cup. There has been plenty of intrigue and there has been plenty of controversy too. Luis Suarez missed the obvious trick against Italy and Giorgio Chiellini, with a frenzied wafting away of an imaginary mosquito surely the way to go after trying to take a bite out of the lad's shoulder, rather than going for the elbow to the face routine. Chile and Colombia played the most authentic South American football of the tournament, but sadly both went rabbit in the headlights in the knockout stages against the host nation.
It was great to see the Central American nations do well, the later stages of the tournament would have been better had Mexico hung on to unseat the Netherlands in the last 16. Costa Rica were the story of the finals, topping their 'group of death' line up of Uruguay, Italy and England, another whose progression beyond the Dutch would have added to the tournament rather than subtracted.
Then there was the USA with their massive travelling support and that improbable second half of extra time fight back in the last 16 against Belgium on a night that Tim Howard could do no wrong. The USA were involved in four excellent games. Africa finally cracked the code of multiple qualifiers for the knock out stages, but come up short once they got there. We had all eight previous winners of the World Cup present at the finals, three of them crashing at the group stages, inclusive of the holders Spain. The great pretenders of Portugal failed to see eye to eye with yet another World Cup. It's all been a joy to watch. It would be somehow wrong if a European nation lifts that awkwardly ugly trophy.
At the end of that article I wrote a month or so ago, I asked the 2014 World Cup not to let me down like several of its predecessors had, and it hasn't let me down too often. In the style of Columbo, I just ask it one more thing.
Come on, Argentina, don't let me down.