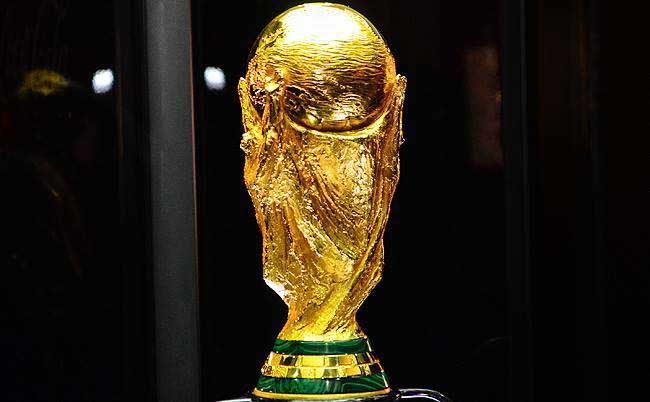 THE football hipster in me had fallen out of love with the World Cup a little ever since it was expanded to a 32-team tournament for France 1998. While yes, the event was given a more symmetrical system, I felt it lost some shine. The idea of four out of the six third-placed teams in the group stages progressing to the knockout stages had vanished, but so had the possibility of virtually every nation having a fairly realistic chance of going through.
This coming World Cup will be the fifth 32-team version of the tournament. Apart from the peculiarity of the 2002 finals in South Korea and Japan when so many of the biggest movers and shakers tripped over themselves to exit the tournament as soon as they could, all the other 32-team tournaments have offered very few surprises in the group stages.
Most of the sides many people would have predicted to progress to the last 16 did just that. The last 16 of the finals of 1998, 2006 and 2010, despite being littered with the biggest football playing nations, then failed to live up to expectations in many respects.
My affections for the World Cup had grown cold to an extent. The European Championships had become my international tournament of aesthetic choice, with its copious groups of death, of Italy's propensity to shoot itself in the foot at the group stages, of the openness that allowed so many unexpected sides to flourish and reach the latter stages and to even go all the way and win the trophy.
Czechoslovakia winners in 1976, Belgium beaten finalists in 1980, Denmark's run to the semi-finals in 1984, the Netherlands winning in 1988, defeating the Soviet Union in the final, Denmark's players climbing off the beach to replace Yugoslavia at short notice in 1992 only to go on and win the whole thing, the Czech Republic so cruelly beaten on the golden goal rule in the 1996 final, Greece thudding their way to glory in 2004, Turkey and Russia reaching the last four in 2008.
There have been far more tales of the unexpected at the Euros than there have been at the World Cup.
So what makes the 2014 World Cup seem so different? Why does it evoke some serious feelings of anticipation for the football to come?
The composition of qualifiers isn't all that different to the last couple of World Cups. Twenty four of the 32 competing were present in South Africa four years ago, while four of the eight that will be in Brazil who were absent at the 2010 World Cup were at the 2006 finals in Germany. There are heavy overtones of sameness to the line up of nations. It's very much a case of 'the usual suspects'.
Only four of the 32 could be classed as 'fresh' to the World Cup, although through European eyes the independent Russia have been present at all but one European Championship Finals since their first in 1996, so despite this being their first World Cup in 12 years, they are still within recent consciousness.
That leaves us with the interesting question of whether or not Belgium, at not just their first World Cup in 12 years, but their first major international tournament at all since 2002, really are as gifted as everyone thinks they are, while Colombia, in many ways South America's version of Europe's resurgent Belgians, are back at the World Cup for the first time since 1998, qualifying with ease and style in CONMEBOL. Beyond that we have just one first-time qualifier in the shape of Bosnia and Herzegovina.
It's these four 'fresher' faces that spark interest for me. They will either exude an air of wide-eyed wonderment and a lack of fear about their surroundings, or they'll go all rabbit in the headlights. All four of these nations have a decent chance of reaching the last 16.
Colombia in Group C are pitted against Greece, Ivory Coast and Japan – all capable of holding their own, but all conversely beatable. Bosnia and Herzegovina in Group F are faced with Argentina, Nigeria and Iran, playing their games in what appears on paper at least to be a descending difficulty factor, from the hardest first against Argentina, to easiest last against Iran, with Nigeria the pivotal middle game.
Belgium and Russia are thrown together in Group H, going up against one another in their second game, before that Belgium face Algeria and Russia go up against South Korea, the opposite being the case in the final round of games. There is a great chance for all four nations to make a spectacular mark on this World Cup.
The thing about World Cups and my vague disappointment with them is that I've never quite got over the first two I was fully conscious of. Espana 82 and Mexico 86 have always been where it's at in that respect.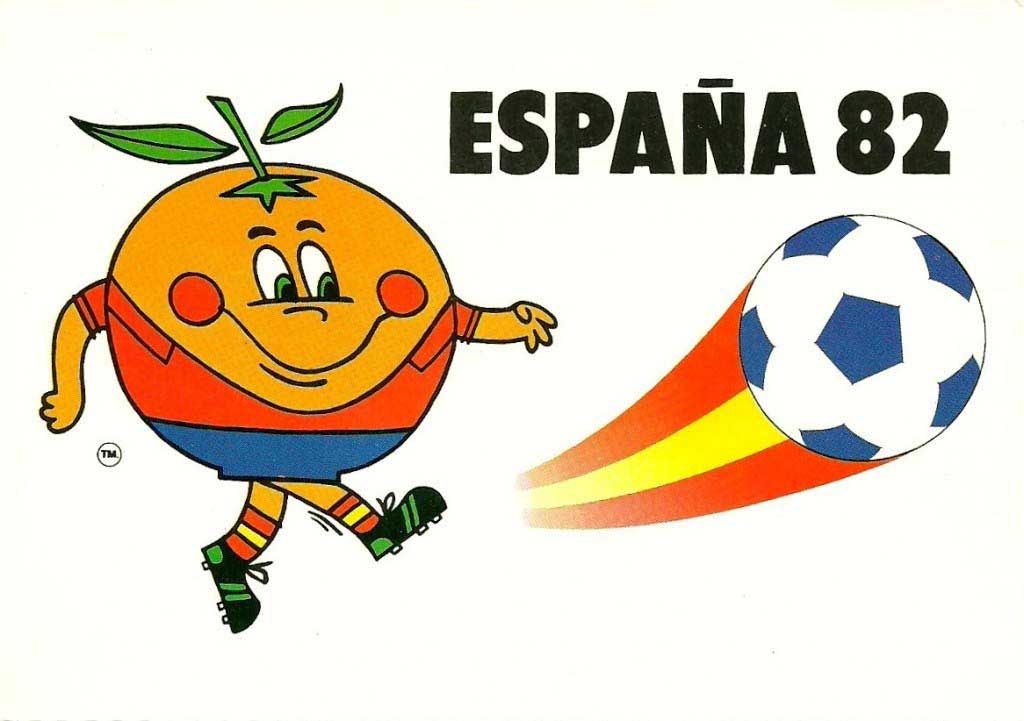 It's that first love theory, where you never quite get over them; how you're somehow chemically hardwired to that first love. Belgium evoke memories of 1982, but more so 1986 with that run to the semi-finals, while Russia as the largest component of the Soviet Union as was, stir memories of eminently cool kits with CCCP emblazoned upon them, of Vasiliy Rats, Igor Belanov and Sergei Aleinikov violently rifling the ball past opposing teams goalkeepers from all angles and distances into big billowing and welcoming nets.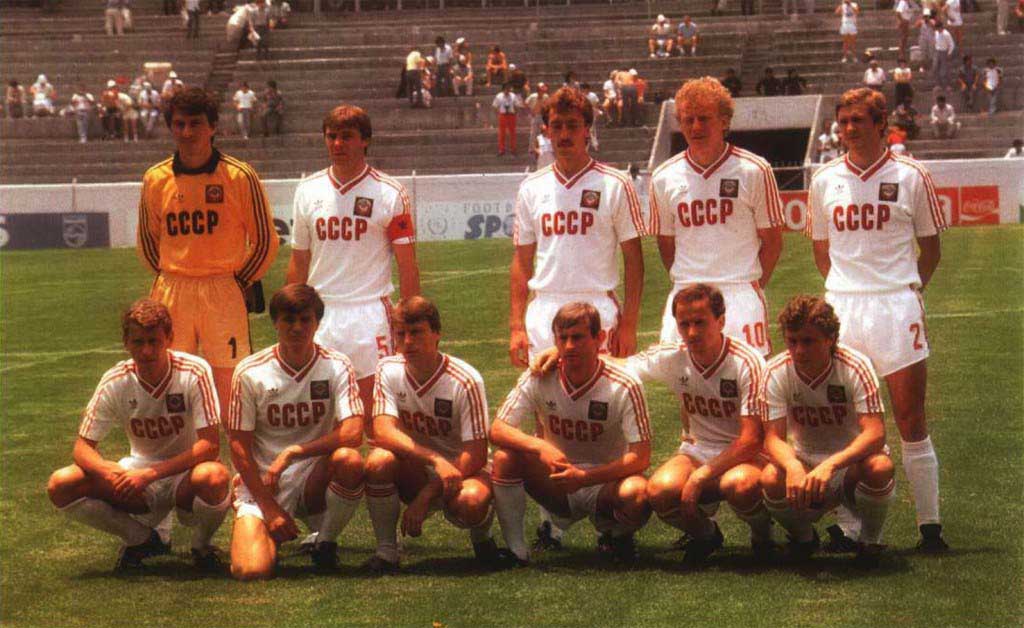 Quite rightly, so much is made of and celebrated about the Denmark side of 1986, but both Belgium and the Soviet Union also played some beautiful football in Mexico, eventually going head to head in the last 16, playing out one of the all-time greatest – but largely forgotten – games in World Cup history when Belgium edged through to the last eight 4-3 in extra time.
It's not just about those four sides for me. It's also about the weight of history bearing down on Brazil. For all the success they've had at World Cups, their national obsession is predominantly about failure to win the tournament on home soil in 1950. It rests heavily on the Brazilian national consciousness and its soul. It is a wrong that is willed, demanded – even expected – to be righted, but there remains a massive question mark as to whether they're good enough to fulfil this prophecy or not.
Could Argentina make the stuff of Brazilian dreams turn to nightmares? What have Uruguay, Colombia, Chile and Ecuador got to say on their home continent? Have Spain still got the hunger and desire for more? Will another nation step forward from Europe to conquer on a foreign continent, an unthinkable concept until just four years ago?
Can an African nation finally step beyond the last eight? It's 40 years since Zaire's defenders were breaking from defensive walls at free kicks to thud the ball down the pitch against a bemused Brazil. Major ground has been made since then.
Tunisia in 1978 became the first African nation to win a game at the World Cup finals, then in 1982 a combination of misfortune and an underhand convenient result manufactured between Austria and West Germany meant that both Cameroon and Algeria both narrowly missed out on reaching the second round group stages in Spain.
Italy and West Germany, the chief beneficiaries of those particular African heartbreaks would go on to contest the very final itself that year. Beyond that, every World Cup since 1986 has had an African nation reach the last 16, but never have multiple African sides progressed together at any one given tournament, while on only three occasions have African teams won a knockout game of football at a World Cup Finals. A plateau has possibly been reached.
Perhaps the fact that the World Cup is returning to the Americas is what makes this feel so different for me. Those first couple of World Cups I witnessed both had a distinctly Latin feel to them. It's largely been absent ever since.
I'm looking for a hazy shimmer across my TV screen and a crackly commentary down a patchy long distance satellite connection. I'm looking for Europe to take one on the chin and a South American nation playing 'Technicolor' and even carnival football to prevail.
I'm looking for Argentina to shoot into a two-goal lead in the final, but the Germans to fight back to level at 2-2 before succumbing to a sucker punch third goal at the death as they uncharacteristically push forward for a winner of their own, rather than sit tight for extra time.
I'm basically looking for 1986. Come on 2014, don't let me down.