THERE is a NASA research centre in the middle of Antarctica called Concordia. It is in the coldest, darkest and most extreme environment on the planet. The outside temperature regularly falls below -80C, or -99.9C with wind chill – the extreme limit of its scale. Outside it is pitch black – as it has been for 24 hours a day for the past three months. The building is at the equivalent altitude of 3800m above sea level, making it difficult to breathe.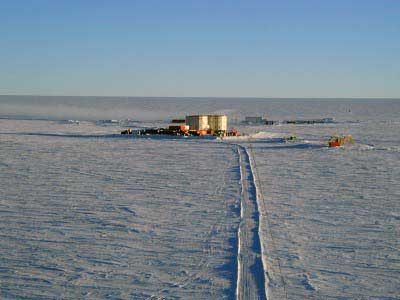 Based inside is a team of scientists and researchers, including Dr Alexander Kumar – the only British member of a 13-man crew. His job is to try to understand the psychological and physical effects of human space travel – specifically the role of extreme isolation.
On his loneliest day, when all around him are talking in languages he doesn't understand, and he knows that there is nothing but ice for more than 700 miles in most directions, he still won't feel as lonely as I do without Brendan Rodgers's tricky Reds to watch.
Last season was magical. It was everything I wanted to experience as a football fan. Liverpool looked at the rule book, thought about what it all meant, then ripped it up and p*ssed on it.
Everton, Arsenal, Manchester United, Tottenham Hotspur; all of them put to the sword in spectacular fashion. Coutinho's through-balls; Henderson's running; Sterling's magnificent arse; Sturridge doing the dance.
And Suarez. Endless, endless Suarez. On the verge of leaving and seemingly hated by the press and opposition fans alike, he missed the first five games of the season and still managed to equal the Premier League record for goals scored. And he didn't even take any penalties. Like a boxer winning the title fight with one hand tied behind his back. He was marvellous.
But the result of all of that is that life now feels…empty.
I've always been a Liverpool supporter, even if I didn't really know it. My dad was a Red, as was his dad. Ain't nothing but a family thing. In reality, though, I can only really claim to have been a proper fan since about 1998, when I turned 16. That was when the rivalries genuinely started to matter, when results could make or break my mood.
There have been some highs in that time, of course. By god there have. The treble in 2001 still stands out as one of my favourites. Travelling to Cardiff in 2006 even though I didn't have a ticket, just to soak up the atmosphere. Standing arm in arm with my mate John in a pub in Birmingham in 2005, mirroring the Liverpool players as they watched Dudek make that save. Running down the street, jumping up and down and screaming when we won it.
But there have also been times when I've just looked forward to the season being over. I'll confess to being one of those fans that believed the papers, and I was glad when Rafa was relieved of his duties. Oh if I'd only known…
There were times when the finishing line of the season felt like little more than a blessed relief. A chance to wipe the slate clean and start all over again. Like a gambling addict believing that this time I wouldn't end it all feeling full of pain and regret, and bitterness towards the fella who had decided to bet it all on 20 and won.
This doesn't feel like a relief. This feels more like torture.
My life was consumed with Liverpool last season; more so than at any other time in my 31 years. I wrote articles, I spoke on podcasts, I tweeted, and I watched. Watched the magic unfold. If I wasn't watching then I was waiting. "Is it Saturday yet?"
I don't need any proof that last season was brilliant. But if I did, it would come in the form of how empty my life feels right now.
I know there's a World Cup coming up, but who can be arsed? I watched both semi-finals of the Champion's League and no-one entertained me like the Reds. They all looked lightweight. They might know how to win, but do they know how to entertain?
I'm personally from the camp that displays ambivalence at best towards Roy Hodgson's Ingurland. Dave Martinez summed it up perfectly for me in his article for TAW. I spend most of the season thinking that Danny Welbeck doesn't know his arse from his elbow; that Wayne Rooney is an over-rated, potato headed f***wit; that Lampard's the footballing embodiment of a white-van-driving, St. George's flag waving, Chelsea supporting c***. Am I really supposed to forget all that for four weeks in the summer and cheer them all on? Not for me.
Don't get me wrong, I want the Liverpool lads to do well. I'm made up for Raheem, getting a chance to show the world what he can do (not get the fastest-ever red card, but…). But I can't quite stomach the sentence: "Phil Jones, World Cup Winner".
I'll watch it all, obviously. I'll probably get dead into it. I've got a cheeky tenner on Belgium to win, and I'll be made up when Suarez picks the ball up on the halfway line, runs past everyone and then nutmegs Joe Hart. Or nuts him. Whatever takes his fancy.
But it won't be the same. It won't be as pure, as joyful. It'll be like eating a granola bar after months of nothing but luxurious chocolate truffles.
When I was a kid, summers seemed to last forever, as I had no real concept of time. Now I understand the passing of the hours in perfectly acute detail, and this summer is going to last longer than ever.
Dr Alexander Kumar's got nothing on me. You want to know about the psychological effects of extreme isolation? Sack off Antarctica, mate, pop into central Liverpool on a Saturday afternoon. There are blokes watching the World Championship of Bowls, just to get their sporting fix.
Neil Armstrong achieved the seemingly impossible when he climbed down from Apollo 11's landing module and set foot on the lunar surface. He claimed it was one small step for man, but a giant leap for mankind. That's all well and good, Neil, but did you see Flanno celebrate his goal at White Hart Lane? There's your real rocket man.
Last season was magical. It was everything I wanted to experience as a football fan. Next season will be better.
Is it Saturday yet?