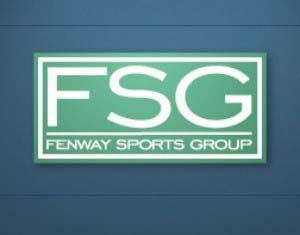 IT'S close to two years since Fenway Sports Group (then New England Sports Ventures) took control of our club but for some they still can't do a thing right. Keeping a close eye on how they operate is one thing, being uniformly negative about everything they do is another. Is it time to give them a break?
MOST people like an occasional rant or moan – a grown-up tantrum; the equivalent of rolling on the floor and kicking our feet in the air because ma wouldn't buy us something at the supermarket. In football it's almost compulsory – the emotional tie-in means as much.
Among the Liverpool fanbase the target for such rants and moans – be it over a post-match pint or via some furious couch-based typing – is often the owners.
It's totally understandable. On the surface there's plenty to moan about. We're not where we want to be and that hurts. The return of a club legend as manager didn't work and that hurts. Other clubs are clearly ahead of us on and off the pitch. That hurts.
Inertia seemingly still rules when it comes to expanding Anfield or building a new stadium while the 'new Liverpool' – the money-making, profit driven, revenue maximising Liverpool – leaves a sour taste in the mouth for those that can remember how things used to be.
It all has to be someone or some thing's fault and the owners are the easy target. After all they're outsiders. They've got things wrong, of course they have. But is EVERYTHING their fault? The heart might say yes but the head should say no.
After the poison of Tom Hicks and George Gillett took the club to the brink of administration it's understandable that suspicion of the owners exists. In many ways it's perfectly healthy.
The football world has shown time and again that it's packed with men that care much for money and little for fans, communities and the future of clubs. A watchful eye is right and proper, scrutiny is welcome and attempts to build bridges between club and supporters should be encouraged on all sides.
What isn't right and proper is a default position of negativity from some fans. It's a bias which means every action and every statement is dissected to create a beast. Online, it's there at every turn. What will be more worrying is if this starts to manifest itself at the match.
In many respects, FSG haven't helped themselves but it shouldn't be forgotten where the club has come from. For too long Liverpool looked on and smirked as their rivals grew and grew. Once we laughed at Man United and its megastores. Our club was purer – we didn't have to go down the commercial route to survive.
In hindsight, we did. And we do now. It might not be palatable but it's necessary. This is modern football.
Consider too that the recent history of Liverpool has been littered with expensive mistakes and jaw-dropping examples of mismanagement.
Money has flowed out of the club to clear up management changes: sacking Benitez, sacking Hodgson, sacking Dalglish.
Then there's the pair's respective backroom teams and suits like Rick Parry and Christian Purslow. Not to mention compensation for Swansea for Brendan Rodgers and Co.
Another £50m of dough related to stadium expenses generated by Hicks and Gillett went down the swanny, too.
All in all, according to the brilliant Swiss Ramble financial blog, the Hicks and Gillett era cost the club in the region of £300m. Read it again: £300m! That's a lot of good players. A lot of wages. It's basically a new ground.
The club has only announced a profit once in six years and in the meantime has missed out on the Champions League for three successive seasons – that's £90m written off, and a big kick in the balls when trying to attract top players to relocate to Merseyside.
Liverpool's last match at Europe's top table was in December 2009, a 2-1 defeat to Fiorentina at Anfield. The Reds will endure at least four years away from the cash cow and face a tough fight to even realistically compete for the league positioning to get back there.
The club has been pinballing from one drama to another for 15 years or more and the occasional hits of the jackpot have been more down to shrewd management on the pitch rather than off it.
In the boardroom, things haven't been right for a long, long time. The direction has been poor, the plan virtually non-existent.
If FSG make mistakes – after admitting their football knowledge on taking over at the club was zero – shouldn't that be expected, especially in the context of past failures?
Perhaps more pertinent is that they learn from their mistakes. Quickly.
SPEAKING TO SUPPORTERS
On arrival FSG admitted their football knowledge was nil. They were willing to listen, they said. They wanted to learn, they said.
They met with fans, with supporters' groups, with Spirit of Shankly.
Now, it seems they don't want to any more. They established the Supporters' Committee and that was a welcome step in the right direction but doubts about its effectiveness remain and it meets just four times a year.
SOS don't represent all supporters  – and many question the union's existence – but what harm would FSG engaging with them do? Some of the attempts at communication by SOS may have gotten up their collective nose but perhaps that should be put to one side. (An informal meeting between SOS and LFC Director of Communications Jen Chang since this article was first published in Well Red Magazine is a step in the right direction).
Maybe it all will be put to one side when it's clearer what we want as a collective. Do we want communication and divulgence or do we want behind closed doors and The Liverpool Way? Some seem to demand both.
At the very least engaging with a wider cross section of supporters again may bank some much-needed goodwill and ease the undercurrent of suspicion that exists among many fans. In turn that could engender a greater feeling of positivity around the club.
The owners might say they've done enough to bank some goodwill regardless. Twenty-two months after buying the club, the club has a trophy in the cabinet while the accounts are no longer a ticket to hell.
DALGLISH
Yes, they sacked Kenny Dalglish – a moment that to many was two hands on the plunger marked crisis. But only those with their head buried in the sand could argue there was absolutely no logic to that decision.
Liverpool scored just 47 goals in 38 league games last season. The 24 goals at Anfield was the Reds' lowest since 1904. Not since 1952 had Liverpool only won half a dozen home league games in a season.
Throw in the Suarez debacle, Dalglish's handling of the media and the failure of the signings made during his time at the top and it was clear his future hung in the balance.
Henry recently went public on the sacking, emphasising, as Ian Ayre had earlier said, that even an FA Cup win wouldn't have saved Kenny.
He even went further and said the players were not reacting to his methods.  That all seemed a bit unnecessary.
Nevertheless, managers rarely get the chance to rectify their mistakes these days, particularly when the owners have no emotional tie-in to either manager or club. For them, he'd failed. There would be no second chance.
FSG of course ARE getting a second chance. Their hires – Dalglish and Damien Comolli (the latter on the flawed recommendation of a baseball man, Billy Beane) – have now left and the plans have been ripped up.
The feeling remains that Dalglish was never really in those plans and it was more a forced hand, a smash glass and pull lever appointment which turned into something more due to his initial success and the feel-good factor among fans.
The fact that plan has so obviously changed has also brought criticism. Power of minds has been replaced by man at the top – and a young man lacking top-level experience at that. The director of football idea has also been shelved on the insistence of Rodgers.
The chopping and changing of plans and minds has not bred confidence. Now FSG need to stay true to their word. Back Rodgers through thick and thin. Help him don't hinder him. And don't move the goalposts over promises. Because everyone is watching like a hawk.
"THEY'RE GETTING READY TO SELL"
This theory crops up time and again and it goes like this: FSG saw the opportunity to bag a global brand for minimal outlay. Now they'll get it up and running, give it a lick of paint, a clean and polish, squeeze it for every penny, and then sell it on for more.
No-one can truly say with any certainty – apart from the owners themselves of course – whether this is true or not. Yet it is presented as near fact time and again.
The transformed Red Sox would seem the easier sell if merely making money was the aim for John Henry (who's said to be worth over a billion dollars by the way) and co.
Although on a recent downturn, it's a club that broke its World Series hoodoo and now has a home in Fenway Park that was once destined for the bulldozer and is now admired worldwide.
Another point – who or what is it that's queuing up to buy Liverpool exactly? The club has been up for grabs twice in recent times and none of the options laid on the table at the time ever truly convinced.
It certainly didn't seem like someone viable with deep pockets was prepared to pay a premium to win the battle to own the club.
MONEY, MONEY, MONEY
This is the real nitty-gritty of it. Many fans feel FSG's net spend is too slender. That what seems like a concerted attempt to drive down the wage bill is a fallacy when trying to re-establish a place in the top four.
But wind back again to the era of Hicks and Gillett. Think again of the club's greatest playing assets being sold – time and again – to be replaced by inferior performers. Think of the bargain basement shopping for a defender, the freebies and the parading of Joe Cole as some kind of cure-all for Liverpool's ills.
FSG paid off the club's debts in the main. An army of wannabe accountants lays in wait for them to put a foot wrong but the best most can come up with so far is that they lent Liverpool £30.2m interest free, but then arranged for £120m borrowing facilities with banks, to provide future finance.
That may be a concern but it's only a slight one when weighed up against their predecessors.
Maybe it's also worth considering what a PR gamble owning Liverpool is for John Henry, Tom Werner and FSG as a whole. These fellas aren't stupid. They will surely know exactly what arrived at the door of Hicks and Gillett once it became clear they were taking the piss at LFC.
Would Henry, Werner and the rest want to be seen as part of a ownership group that nailed the final nail in Liverpol's coffin? Would they want the abuse, the shame and the reputation that would bring to their doors?
It's also not clear quite what some fans DO want from their owners. FSG backed Dalglish. He had money to spend – lots of it. He was allowed to bring in players.
The club's now living within its means, pretty much. Exactly what many of us prayed for it to be allowed to do when all looked doomed under dumber and dumber. Then we raged at interest payments of £40m a year leaking out of the club. Now those same payments are £3m a year.
Wages too, have been ridiculous at Anfield. Something had to be done and something is being done. According to the Swiss Ramble blog, in 2011 70 per cent of what the club brought in was being spent on wages. At Manchester United that figure was 46%, at Arsenal 55% and at Spurs 56%
The club was top four in terms of money brought in for 2011 – more than City, more than Spurs – but nothing like top four on the pitch.
That said, it was still a whopping £150m of revenue behind Man United and £40m behind Chelsea and Arsenal.
Henry himself set expectations as to how they would operate early on:
"We've always spent money we've generated rather than deficit-spending and that will be the case in Liverpool, it's up to us to generate enough revenue to be successful over the long term. We have not and will not deviate from that."
Pretty clear then. But despite this some supporters seem to be expecting sugar daddy behaviour when the football world is gearing up for laws to tackle that very approach – Financial Fair Play.
FSG's policy is clearly aligned to those laws, which – if rigorously enforced – will mean clubs will eventually have to aim to make a maximum of an £8m loss per season.
At the end of 2011, Manchester City announced a loss of £197m – the biggest loss in English football history. Previously it was Chelsea in 2005 with £141m. City's wage bill also exceeds the money coming into the club.
FSG's is a long term approach and in the meantime we're likely to watch Man City clocking up the trophy wins.
City have broken no rules yet but it seems inevitable they will. What then for City?
FSG's  approach may not see Liverpool at the top of the game right now but at least it is sustainable.
Many fans seem to feel we have been hampered by unnecessary prudence with the pounds but the facts show Liverpool's net spend over the last four years is very similar to that of Spurs and Man United's, although nowhere near the bankrolled Chelsea and Man City.
Arsenal have actually made money on transfers in that time, consistently selling their big players yet still managing to sneak into the top four year after year – albeit without actually winning anything.
So, again, exactly what is it supporters want?
We don't want foreigners say some. We're just part of portfolio say others. Such is modern football. Look around the league. Get used to it.
The days of local boy come good throwing a few tenners around and buying a sheepskin coat and a cigar are long gone.
Fan ownership would be brilliant but it's not on the cards anytime soon for Liverpool and when fans are seemingly so disparate and firmly entrenched in different camps what hope would it have of succeeding anyway?
MISTAKES…AND DOUBTS
Appointing Damien Comolli on the recommendation of a baseball man, Billy Beane, has got to go down as a mistake and if stories of his methods while at Liverpool are to be believed, he is one who should have been avoided.
That's hindsight of course, and many of criticisms levelled at FSG come with the benefit of it. Should they have paid £35m for Andy Carroll? Maybe not. But it's clear why they did. Selling the star striker for £50m and seemingly pocketing the money just months after the carpetbaggers left town – that would have gone down well wouldn't it?
Ian Ayre's promotion and the solidifying of his position at the top seems odd, particularly when so many paid the price for underachieving and/or mistakes with their job in recent times. Ayre was behind many of those appointments so why didn't he go too? He lacks experience at the top of a football club and many wonder why a true football administrator – someone like Brian Barwick for example – hasn't been lured to lead off-field activity at Anfield.
THE STADIUM
Another biggy. What seems like inaction is infuriating after 15 years of stagnation, particularly after hopes were raised by Martin Broughton's statement when seeking a buyer. "We want to do the right thing for Liverpool and a new stadium is doing the right thing," he said.
"It will add long-term value to the club and if we are looking for a new owner, that is something they will have to accept."
An email from Ian Ayre that Tom Hicks produced as court evidence implied that Henry's purchase of Liverpool included "no actual guarantee of a stadium" but there are a few things to consider before going off on one.
One: this decision has to be right. It's a one-off, a huge call which is absolutely central to the future direction of the club. As it is, it seems fairly clear FSG favour staying put and improving, rebuilding and extending Anfield. Why? The engagement with residents, Henry tweeting a link to a blog about staying at Anfield, the articles from David Conn in The Guardian and the work being carried out on Anfield's lounges this summer. It all seems to only point one way – a plan to extend the Main Stand and the Anfield Road end.
Two: As for anything concrete, as much as we'd love to hear it the club has to keep its cards close to its chest until it's absolutely nailed on that one option or the other is going ahead and has the green light. There's been too many false dawns. We don't want Spade In The Ground Mark II.
All that said, FSG COULD pay for a new ground. It would have no bearing on their policy of complying with Financial Fair Play as stadium improvements are exempt. John Henry stressed that maybe the financial impact of a new ground has been overstated in an email to The Anfield Wrap but it's not all about that. A new ground is a statement that the club is going places, that it is ambitious, building things, looking to the future and aiming for the top.
So far, FSG have stood still.
It's more than feasible that they are learning and weighing up options, but while that takes place they don't excite or inspire. That said they don't make me fearful either – there's nothing at the moment to suggest they are Hicks and Gillett Mark II. Let's hope that remains the case. For now they're safe – and maybe there's something to be said for safe after everything the club has been through.
CONCLUSION
It's easy to be overwhelmed with things that feel wrong at Liverpool right now. Sacking a legend after 16 months, a fly-on-the-wall documentary, a new mascot, a 'tribal' design on an awful 'nightshade' kit and a commercial director stressing the importance of Facebook 'likes' – it's just not the Liverpool we've known and that's hard to stomach.
This is perhaps FSG's biggest challenge.
As Ian Ayre said: "People don't want to hear that football is a business. They want to see us put lots of money into the football team and win lots of trophies."
He's right. People don't want to hear that football is a business. They don't want to feel tradition is being trampled on. They like to feel their owners and the people in power in the boardroom have the club's best interests at heart.
I think most fans can accept that commercialism has to happen but perhaps it can be a little softer. We're going to have 99 sponsors and The Scum ain't one, but that's not really what we want to hear.
Perhaps there can be a greater nod to methods that have served the club well. Perhaps more ex-players can be seen in and around the club to make it 'feel' like Liverpool and not something that is becoming increasingly more soulless.
FSG's emotional detachment to the club has been held up as a positive. It can be. Maybe it can drag the club to a place it needs to be at to truly compete in modern football.
But the same emotional detachment causes concern. The owners need to do more to engage the fans, the community and the city. In short, they need to prove they care. The attitude – whether implied, perceived or truly the case – should not be 'we own the club, we'll do what we like'.
FSG are a meer pinprick on the history of the club. They own the keys for now but they're only minding them. More effort to recognise that would go a long way to winning the owners some more friends and setting some fears to rest.
Small steps are being made already with attempts to embrace fans' media, further promotion of the supporters' committee and a seemingly more open and honest approach.
Trying to engage kids and reducing ticket prices for cup games is also to be applauded. This will help. What will really crack it is a definitive statement on the stadium and a football team capable of competing.
So a piece of piss then.
In the meantime, well let's watch them like hawks…but give them a chance, 'ey?
———
This article first appeared in the new edition of Well Red Magazine. The mag can be ordered by any UK newsagent, is available in many of the major branches of WHSmiths and is also available via an iPhone/iPad app or via your PC, Android etc on Exact Editions. You can also pick it up at home games from the Hat, Cap, Scarf or a Badge shop next to the Flat Iron pub.