Most Liverpool fans agree the coming summer will be our most important since, well, the last one.
The break between seasons will be a test of many things and many people at the club, from owners to management to playing staff.
It's inconceivable that there will not be departures, and it's very hard to make presumptions about who will remain both on and off the pitch when the 2012/13 season kicks off.
Let's presume, though, that both Kenny Dalglish and Damien Comolli remain in their current posts.
Much of the focus will be on Comolli, given his remit is (as far as we can tell) to supervise player recruitment.
He should certainly be a busy man. If some of the stories leaking out of the club are to be believed, finding new homes for some of the higher earners not getting a regular game will be a priority.
It's to be hoped that the money recouped through this further trimming of the wage bill will be put to good use luring some of the European megastars who were apparently prompted by the Carling Cup win into buying up the remaining stock of LFC foam hands and anxiously scanning Venmores' website for a purple-binned pied a terre.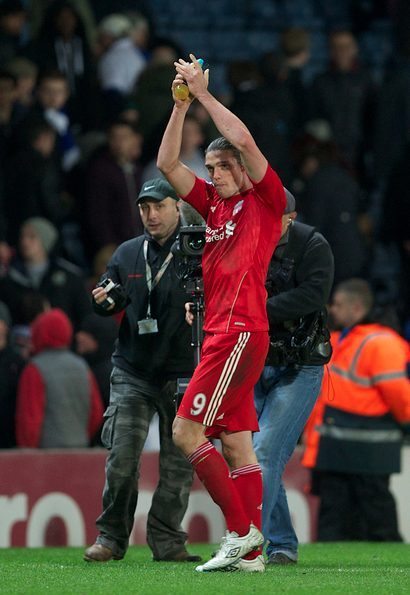 Many fans are ideologically opposed to the concept of a director of football, but there is merit in the idea of having a figure more committed to the long term, with greater job security than a manager whose tenure at the club can be ended by a string of bad results.
Leaving recruitment decisions solely to managers risks the likes of Paul Konchesky and Christian Poulsen, short-term 'solutions' which solve nothing at at all, being brought in with no prospect of the club achieving any kind of return on their resale value.
Of course not every manager would make such ruinous decisions as those. That takes a special talent. But the point stands that allowing a manager to bring in a raft of players chosen by him and him alone can often leave clubs with a squad as unsaleable as it is uneven.
But the role of director of football should be as much about retaining players as bringing them to Liverpool in the first place. It's surely inevitable that Comolli and Dalglish will have differing views on which of their signings so far should remain at Anfield and which should be sent back to Blackpo…er, moved on to pastures new.
Which brings us to Andy Carroll.
As an outside observer, it's hard to escape the impression that Dalglish doesn't see the number 9 as a viable proposition. Attempts to integrate him have been at best half-hearted, and every run of promising form has been followed by a return to the bench.
If Carroll is not a key man for Dalglish, that's fine. In many ways it should be expected at this stage of his development. The specific role he can fill is far more technical than most appreciate, and the vast majority of similar strikers don't develop the know-how required to do it week-in, week-out until much later in their careers.
A 27-year-old Andy Carroll should, with the right coaching and experience, be a vastly different proposition to the 23-year-old we have at the moment.
That's not to say there hasn't been improvement even in the time he's been at Anfield.
Tidy, assured performances have multiplied in recent months, even as the team's overall form has disintegrated. Carroll has been involved in several of the (very few) things that have gone right for Liverpool since the turn of the year.
Even at Newcastle, where his tumble in the penalty area drew derision, his all-round play was far more accomplished than it had been previously.
His performance against Blackburn offered glimpses of what he could offer as he develops. On this occasion the goal, although hugely welcome and brilliantly taken, is only half the story. His awareness of Maxi and Bellamy's positioning around him reflected his ability to work with more technical players.
His early work with Shelvey demonstrated what the latter can bring in the long term. For perhaps the first time it was clear to see how Carroll can offer solutions as well as problems.
Most importantly, for nearly three quarters of the game he operated in increasing isolation and carried the burden both willingly and well.
And yet there would be no surprises if this potentially huge asset to Liverpool Football Club were to leave in the summer. Either because the management want him out or because he wants to be a more central figure somewhere else, the chances of Carroll being around after the summer window shuts must be no greater than 50:50.
This, then, could be Comolli's acid test. Selling a striker at a huge loss in the interests of appeasing either player or manager should be exactly the sort of situation a director of football should be able to prevent.
It brings to mind Shankly's words to Tommy Smith: "It's not your leg son, it's Liverpool's leg." Andy Carroll is Liverpool's player, and a potentially valuable one. To push him out this year would be calamitous in a financial, if not a footballing sense.
Comolli may be planning to expend his diplomatic skills on persuading Eden Hazard and Yann M'Vila to join the club, but at least as much of his energy should be spent on convincing both Carroll and Dalglish that a break-up would be in nobody's best interests.