An exclusive extract from S
í

Señor: My Liverpool Years, in which Roberto Firmino reveals his Paris heartache and love for Liverpool fans…

A few days before the 2022 Champions League final, Jordan Henderson went around asking us whether we wanted to do an open-topped bus parade around Liverpool – even if we lost in Paris.

The captain listened to the players and then reported back to the club. Although we had just missed out on the Premier League title by a single point on the final day again, destroying our dream of winning the quadruple, and despite the fact that we could still be denied another European Cup by Real Madrid, and much as some harboured doubts over what to do, the answer was: yes.

Whatever happened now, we felt we owed the fans that. We owed ourselves too. The quadruple had already escaped us and, of course, we knew there was the possibility of being left standing on the top deck with only the two domestic cups, but the fact we even had a chance to win all four right up to the very last week of the season was something to be proud of; 2021–22 had been extraordinary.

Up until that point, we had played 63 games – every single match it was possible for us to play – and lost just three all season. We hadn't had the chance to celebrate winning the League Cup or the FA Cup because the campaign had been so relentless.

In fact, the pandemic meant that we hadn't had the chance to celebrate the previous year's Premier League title either, not properly with our supporters: this, at last, was the first opportunity to share those achievements with them. And, of course, we still believed that this time we could defeat Madrid and return as European champions.

We didn't.

Instead, we came back having suffered another devastating, even more incomprehensible defeat. It was painful and, truth be told, the parade now felt like something we could do without. All those reasons to board the bus without the Champions League trophy didn't feel like very good reasons any more. The two trophies we had won were, we knew, the two least important – and, in that moment, felt like none at all. As we flew back from France it was hard not to feel like the whole season had been worth nothing; like everything we had worked for was gone.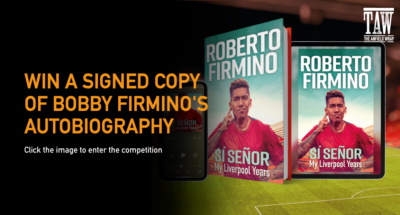 There had been a gathering for all the players and their families in Paris after the game – a party that went on a long time even if it lacked the jubilation we had hoped for – and we were all exhausted and sad. The atmosphere was completely flat, no consolation possible.
We also didn't know how the fans would react, what the reception would be like. They had been defeated and, for many, the experience of that final had been horrendous, with all sorts of problems around the stadium. They were hardly going to be in the mood to line the streets now. Their dreams had been destroyed too. We weren't sure how we could look them in the eye.
While it had been an extraordinary season collectively, for me, on an individual level, it was the worst of my life: a difficult year in which I had struggled with injuries and at times had felt disconnected, separate, like I was not part of it. We didn't even get the ending that would have made all that suffering feel worthwhile. Instead, I felt empty. I was upset, angry: we had been beaten by Madrid again and maybe our last chance to win another European Cup had gone. I had played just 13 minutes in the final. I was hurt; I didn't have the enthusiasm to do anything. 
How were we, or the fans, supposed to enjoy the parade? It was going to feel like a punishment – or so we thought.
And then we landed in Liverpool.
And there, over a half a million people were waiting for us. The best fans in the world. We had fallen short on our mission, but it had meant something, after all.
Exclusively extracted from 'Sí Señor: My Liverpool Years' by Roberto Firmino, published by Quercus. Available here now.
---
Recent Posts: