Neil Atkinson gives his thoughts on the latest around Liverpool transfers, the Anfield Road Stand updates and the upcoming Newcastle game…
AFTERNOON all.
Hope you are all enjoying the new shows. This is one of those emails which is more of a bitty, this is more "where we are" than a "big premise" email.
Anyway, I want them to buy a defender. In fact I would like them to buy two. I very much see this season as a real opportunity to be able to take a risk or two given the Europa League situation. Knowing those matches are on the horizon helps massively I think to prepare for the following season.
It also, in the first phase of the campaign, allows us to rest players such as Mo Salah, Alisson Becker and, crucially, Trent Alexander-Arnold, Ibou Konate and Virgil van Dijk, keeping them fresh for the domestic challenge.
Also, I just think that having another couple of defenders would help especially with the ongoing change of system. It most impacts those at the back. I am all for one last season of Joel Matip, but when it is right not when he is pressed into service.
It is also hard to imagine the game which calls out for Kostas Tsimikas. It is important not to rely upon Andy Robertson who has started the season well, but also the new shape allows for the idea of playing someone more centre back-ish in that area.
The lack of links isn't concerning as such – there were no links for Dominik Szoboszlai or Wataru Endo – but the clock ticking now is.
I don't think business there is "critical" to Liverpool's success, but I think it wouldn't half help for this year and beyond.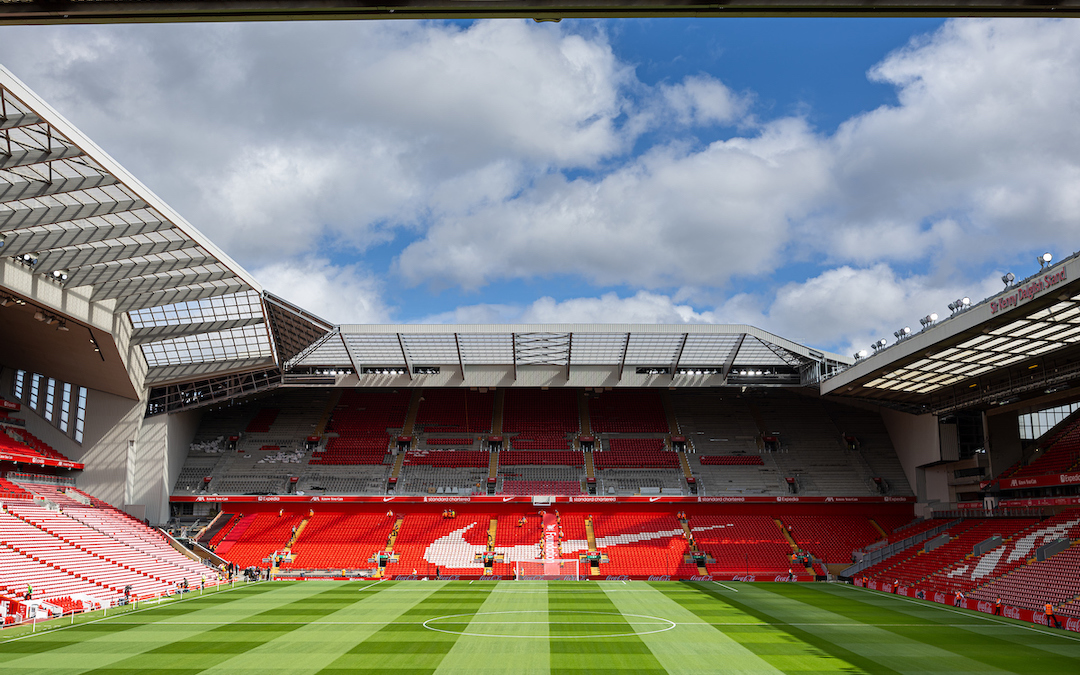 Yesterday saw a good, open statement from Billy Hogan on the situation around the Anfield Road. I'm pleased to see Liverpool communicate very directly on matters like this as they did with Paris. It helps that Hogan is good at it obviously, but it is the sort of approach which builds trust.
The most concerning aspect should be the jobs lost and livelihoods threatened and I am sure it is for all of us.
However, I know a lot of people will have planned and paid for trips in September, some involving tickets for the match, and that may now not be possible which would be hugely frustrating.
This is why it is important and remains important that Liverpool are open with their information as quickly as they can be. News doesn't always have to be good and often large-ish corporate entities hide themselves away when it isn't, but people just knowing what is what helps make better decisions.
The lack of transparency just across the park from where the Anfield Road is being rebuilt is a good example of how it looks when it goes wrong.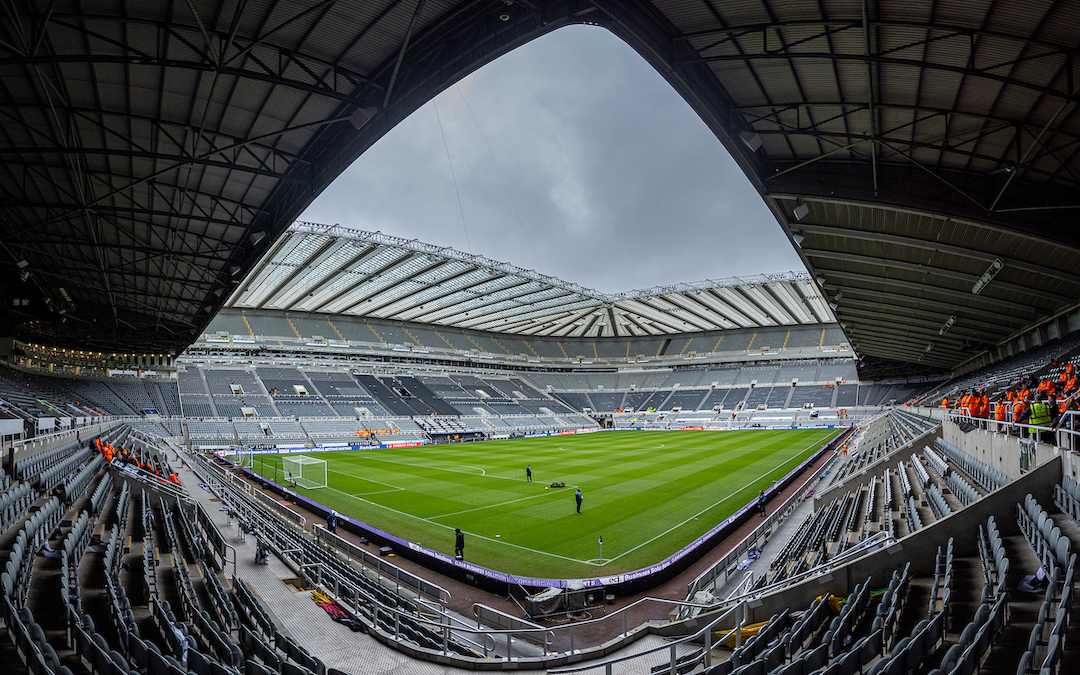 Newcastle United away at the weekend is another of those games where we need to be on board with a point being a good result. That isn't to say we can't win, nor that we shouldn't expect to have extended periods on top, but this team staying unbeaten matters as long as they are winning their home games.
More on Newcastle to come, but they look built to be a side that wins the games it should and a side which grabs the moment when it is on top. It will also be a massive occasion for their support – Bank Holiday Sunday at 4.30pm when the season is still full of promise.
I fancy us to rise to it. While I think we have four of our toughest 10 games in our first eight matches of the season, I can easily see a pathway where we do well. The idea of it being an occasion should help us and if Dominik Szoboszlai can replicate his form from the first two games of the season then I think he can have a lot of joy down Newcastle's left.
There is a lot of unchanged chat. I'm less sure both of the manager's own likely choice, but also around what the game demands. Last season, Liverpool won away games against three sides that finished in the top 10 and Darwin Nunez started all three including at St James's Park.
He is also on the pitch for the opening against Arsenal when we look good. I'd be tempted to bob both Cody Gakpo and Diogo Jota out of this one for Nunez and Endo, with the idea that Nunez is getting a very big 55 to 60 at most before we change, regardless of the state of the game.
Part of what gave Manchester City room to function against Newcastle (as we discussed on Review Extra with Dan Morgan and Sean Rogers) was they couldn't work out where to place their line, they kept getting outnumbered in the middle of midfield and Dan Burn couldn't settle himself into a position.
Liverpool can find a way to do all this by deploying Salah a little deeper, allowing Nunez to be the focal point and constantly threaten in behind, tucking Trent in and letting Szoboszlai roam into the space both Trent and Salah leave.
Last season, we outsmart Newcastle early in the game. It would be good to do more of the same.
---
Recent Posts: