After helping England U21s to success at the European Championships, what can we expect from Curtis Jones next season with Liverpool…
THERE aren't many takers for international support amongst Liverpool fans.
It would be wrong to say that all Reds feel that way, but many tend to need some skin in the game before they rush home to watch the Three Lions.
I know I'd have been a lot more involved in the Euros and England had Jordan Henderson started the final rather than being on the bench. That way he could have won it for Liverpool.
We're criticised for not adopting the national team, though few ask why that's the case. I've just looked up that match on Wikipedia and a paragraph on 'Notable Spectators' answers that question perfectly. And I quote:
'The final was attended by politicians and royalty, including President of Italy Sergio Mattarella, UK Prime Minister Boris Johnson, Zara Tindall and Mike Tindall, Prince William, Duke of Cambridge, Catherine Duchess of Cambridge and Prince George of Cambridge.
'There were also guests from the entertainment industry such as Tom Cruise and Kate Moss, as well as former football players and managers like David Beckham, Geoff Hurst and Fabio Capello.'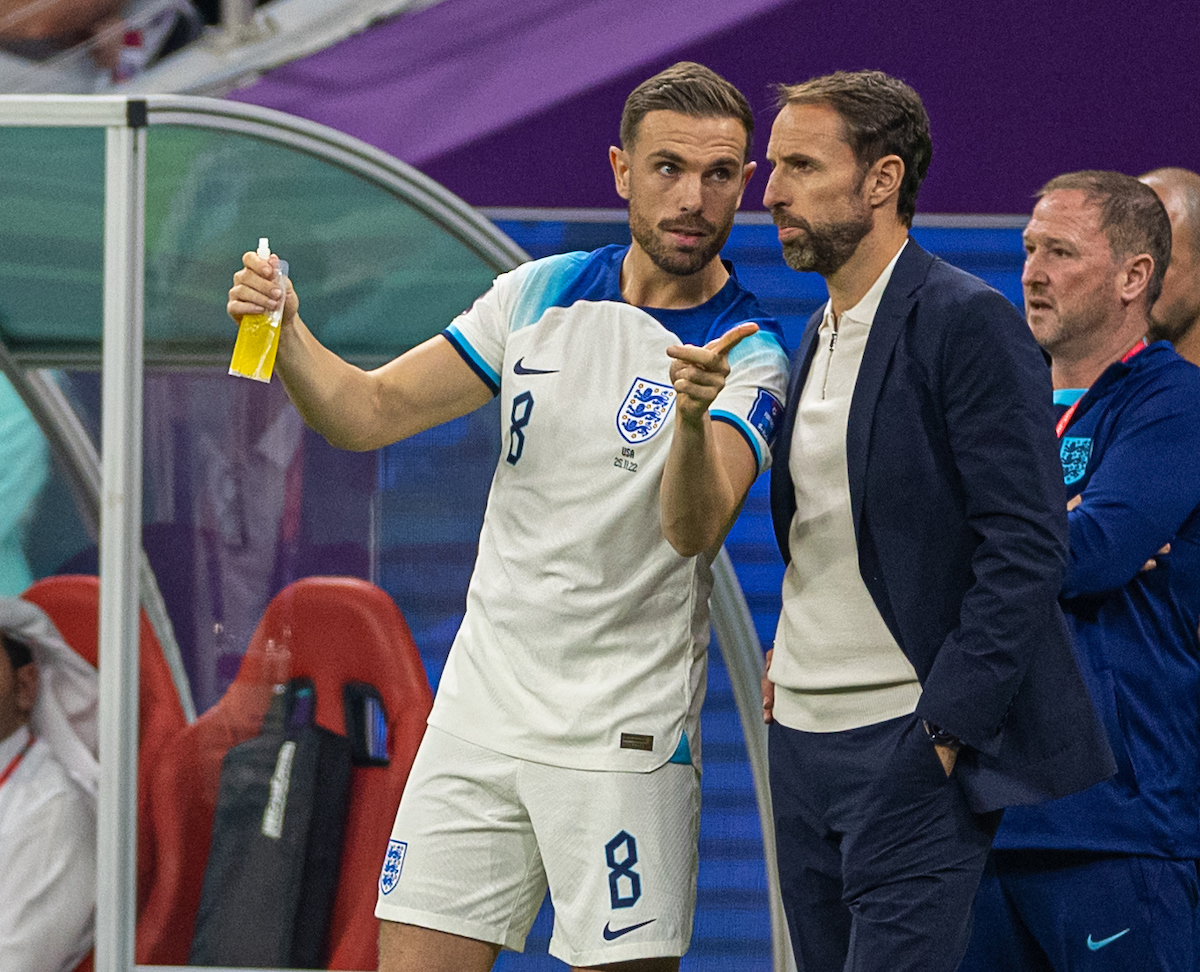 Don't get me wrong, I don't mind Geoff Hurst — after all, he helped Sir Roger win the 1966 World Cup for Liverpool — but the rest are challenging pints at best.
But on Saturday, we did have a Red strand in a tournament success. Curtis Jones topped off a remarkable late campaign by using his back to deflect in Cole Palmer's freekick against Spain to earn Lee Carsley the trophy. I trust all Blues feel the same way about Carsley's role as I do Curtis's. Quite right too.
Curtis has been subject to a fair bit of criticism in his time here and some of it is justified. He could play the ball a bit quicker at times and he didn't exactly build on his FA Cup goal against Everton, though opportunity was an issue there.
Then came the eye injury and with it a perceived inability to put two appearances together. In one week, out of the squad the next. Frowns all round, particularly as the midfield has been the bane of Jürgen Klopp's life lately and a bit of consistency and availability would have been nice.
And then he did get his chance. Nine of them plus a tournament.
He wasn't man of the match in all those games, but he was usually in with a shout. His energy transformed both him and them. His brace against Leicester was an absolute highlight.
Ordinarily, you'd worry about younger talent when the club have splurged 10s of millions on guaranteed starters like Alexis Mac Allister and Dominik Szoboszlai, but with Fabinho slowing down and Henderson and Thiago Alcantara ageing, there might be more to come from the spoffly-haired youngster.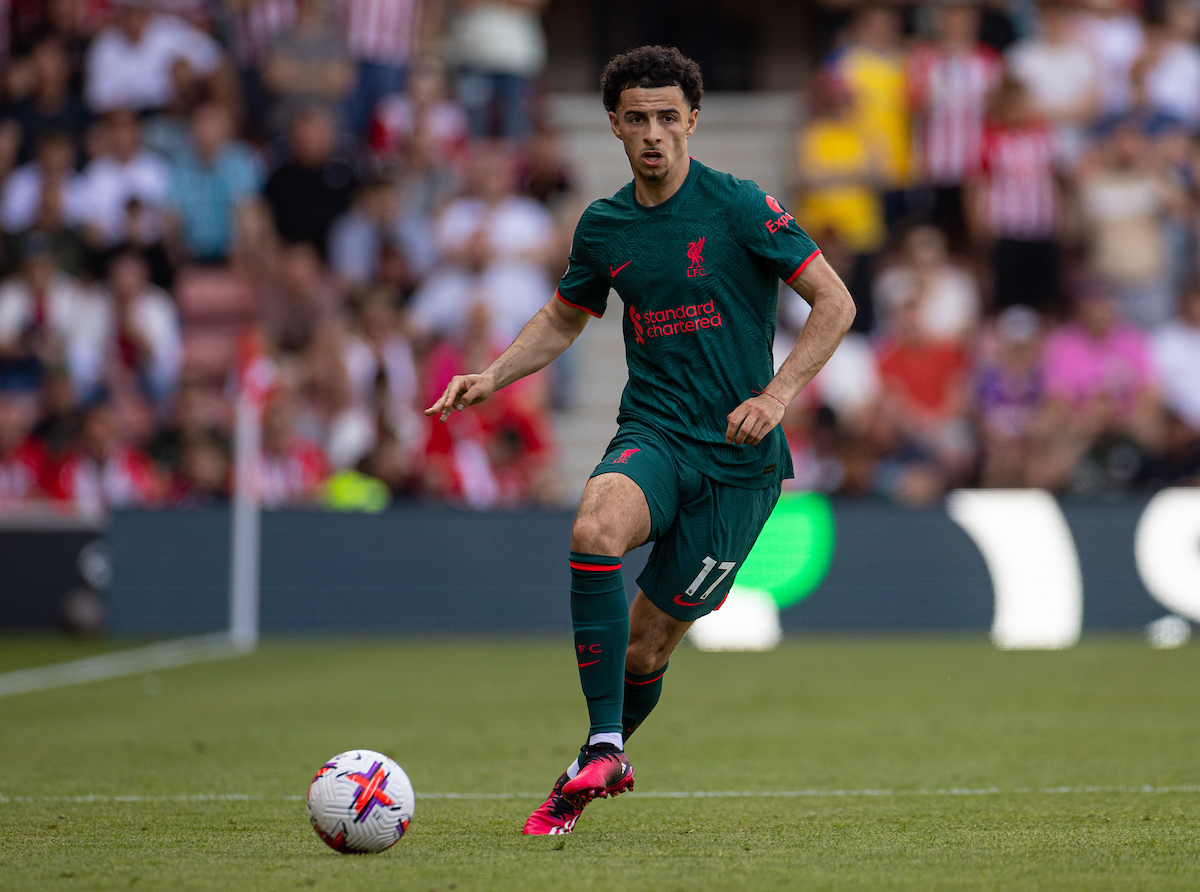 Where that would be is more of a debate. If Jürgen doesn't see Hendo dropping into the six role, we might see him there. Equally, and this, like every other speculative examination of our lineup, has to consider where Trent Alexander-Arnold plays, we might see him on the sides of the six. Of course, all of the above could happen. Liverpool will play an awful lot of games next season.
Curtis will play a lot too and one particular reason. Jürgen loves him. Absolutely loves him and even if there are more midfield additions (Khephren Thuram, Romeo Lavia etc), it's unlikely to hinder Curtis's progress now that he's finally showing what he can do. As Marlo Stansfield says in The Wire: "sounds like one of those good problems".
You'd assume that more players would leave and make room for him. I'd like to think Henderson wouldn't take the Saudi coin and stay to get his 500th appearance here, but there's already reports of 'advanced talks' with Gerrard and his mates.
Fabinho's contract runs to 2026, by which time he'll be 32. Thiago seems to have shunned the Middle East for the time being at least, but has apparently taken the 'LFC' bit off his Instagram bio. Apparently, that's important these days.
And then there's Stefan Bajcetic. I hope he gets his chance when he's back. He's going to be a wonderful player and I hope he becomes a wonderful player for us.
That leaves Harvey Elliott. Again, Jürgen loves him so I don't think he's got much to worry about. Mind you, he loved Jordan Ibe too.
Another name in the midfield would be ideal as every position is competitive. It's then the back four and maybe a substitute goalkeeper needed if Caoimhin Kelleher goes. Virgil van Dijk is beginning to worry me a little but that's for another time. He may even be our captain soon.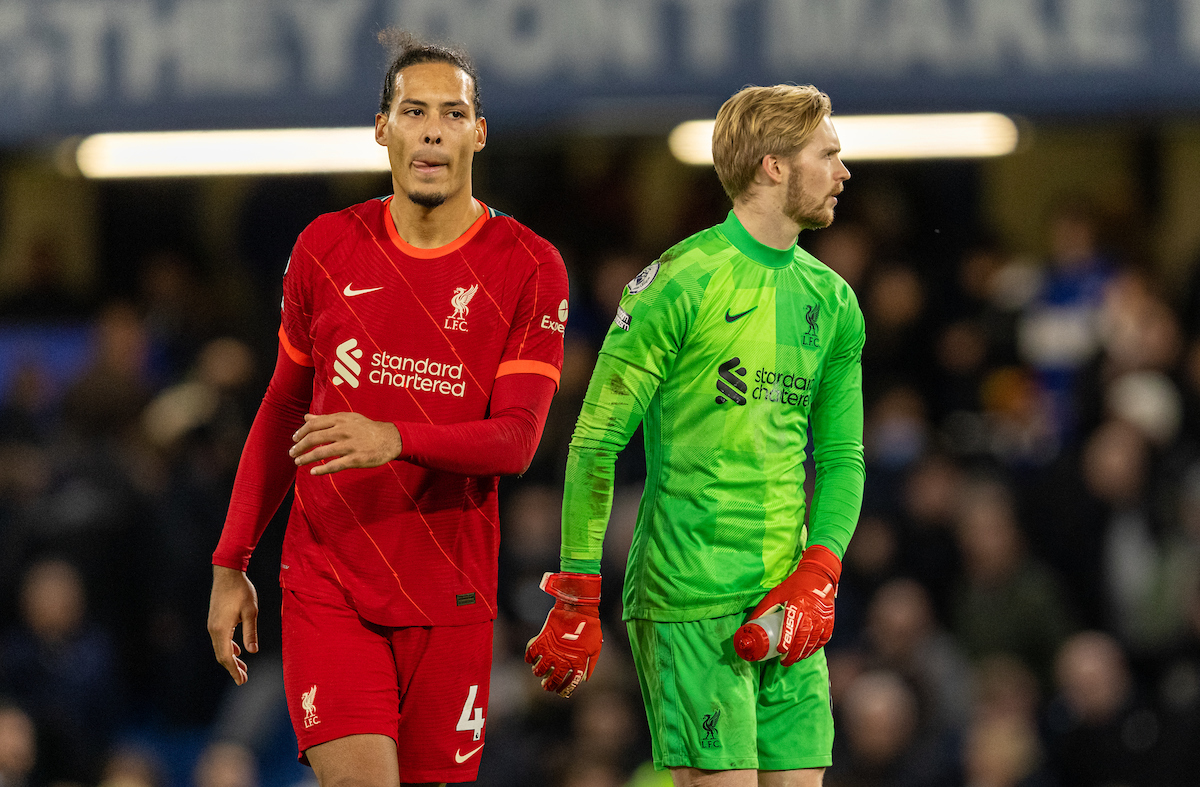 God, I hope Henderson doesn't go there.
Back to Curtis. There'll always be cries about him. The 'just because he's Scouse' accusation, but a reminder that Klopp loves him and he loves him because he's good. And he knocked Everton out of the cup when he was still a kid. And he relegated Leicester.
Maybe he'll feature more in the Europa League as he's unlikely to usurp Dom or Alexis, but I can't help but wonder what would happen if we played him deep. There might be a bit of serendipity there.
In any case, he's won us a trophy at a tournament that many of us didn't even know existed a few weeks ago.
Like him or not, Liverpool players improving and doing well can only be a good thing.
Even Tom Cruise and Kate Moss agree with that.
---
Recent Posts: