Remembering the arrival and legacy of Sadio Mane at Anfield, seven years to the day since he made the move from Southampton to Liverpool…
IT'S the summer of 2016 and I'm sat in the Anfield Wrap studios.
We're about to record The Gutter so there are other people milling around. Josh Sexton and Adam Smith are doing multiple shows that day but have stuck around. I too have just done another show and have jumped on this one simply because I was in the building. That's how things were back then. If you were around, they needed a chair filling and they vaguely trusted you, you were in.
And normally that was fine. Like everyone else I have opinions and they don't need research when asked for in a pub, but The Gutter was different. This required knowledge.
Rob Gutmann was going to be throwing names at me and I had to comment about whether this was a flyer or not. What did I think of Junior Firpo? That definitely came up so I'd done a full 15-second scan of my memory and remembered that I'd seen him somewhere, but never thought he was much and definitely not worth £37m.
Rob was happy with that and moved on to, I think, Si Hughes, whose answer was much more substantial.
I remember this show, though not all the details, simply because I had my most successful transfer punt. Strap yourselves in.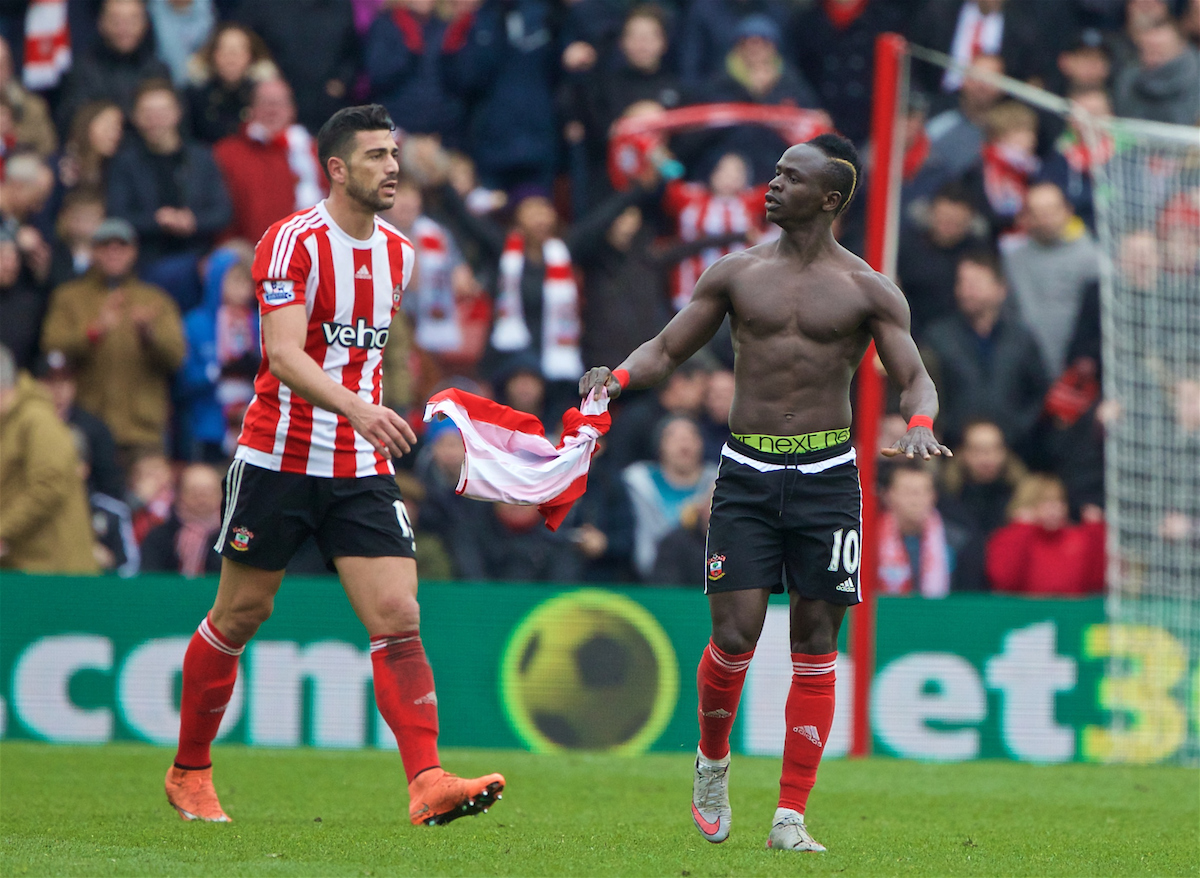 "We'd be mad not to look at Sadio Mane from Southampton and that lad who plays for Newcastle who scored against Norwich last season. Dutch, I think. I'd do the lot on getting those two in."
I don't recall a crescendo of applause, but, a year later, I was just a little bit proud of that. Man Who Writes About Football Gets Something Right.
Jürgen Klopp doesn't listen to me. He's wise not to do that, but this was my one big hit. The only prediction I've ever made that has come up trumps. Oh, apart from saying that whoever replaced Alex Ferguson wouldn't last the season, but I wasn't alone in that.
Sadio and Gini Wijnaldum, though. That's £55m of joy.
It's seven years to the day that Sadio signed and though there was no 'thanks Karl' from him at his unveiling, he was an unbridled success.
I loved Sadio. He was the first of this age for me. I knew we were going somewhere when he arrived. He was everything I love in a player — ballsy, a bit arrogant and absolutely fearless.
Look at his debut at The Emirates. You'd forgive anyone for simply looking for and finding the right pass and not rocking the boat at their first game. Not Sadio. He threw himself at Arsenal. His goal that day was my favourite of his. That's how you open your account. With a goal you couldn't possibly match, though he had 119 more goes at it.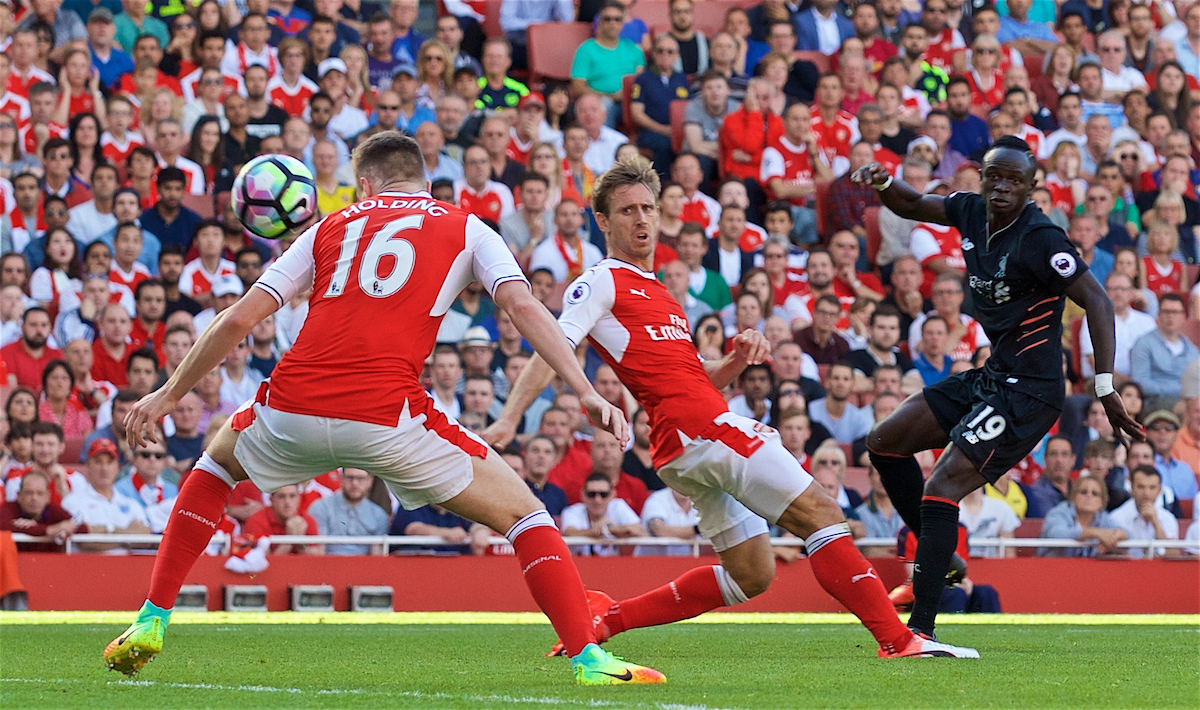 All your favourite players leave eventually and I'm too long in the tooth to 'miss' them when they put on other shirts, but I did wish he could be 24 again and give us another six years.
Some people are weird about this stuff. I know already that there'll be sniffy 'Why are you writing about him?', 'He's gone, move on,' comments at some point, but it's not about a well of tears. It's about the joy he brought. He will always bring a smile.
I like all our left-sided options. Luis Diaz would be my starter but Diogo Jota is fantastic and Darwin Nunez is coming along (though I still think it's not his position).
The thing I most loved about Sadio, though, was that he was always there. I know all players move around a bit, but many a lip was bitten in the Main Stand if Sadio wasn't in his usual place. That area was safe and we always felt it when he wasn't around.
There'll be people who said he had the odd dip in form. I can't say I really noticed. Having 120 goals in 268 appearances while playing out wide hides the dodgier games.
Then there was the supposed Mo Salah beef. The Burnley thing. Nah, I'm not having it.
All footballers have a shout at each other from time to time and hardly any of it is justified, so I put that down to people looking for an angle. "To create a little dysentery in the ranks," to quote the late Christopher Moltisanti.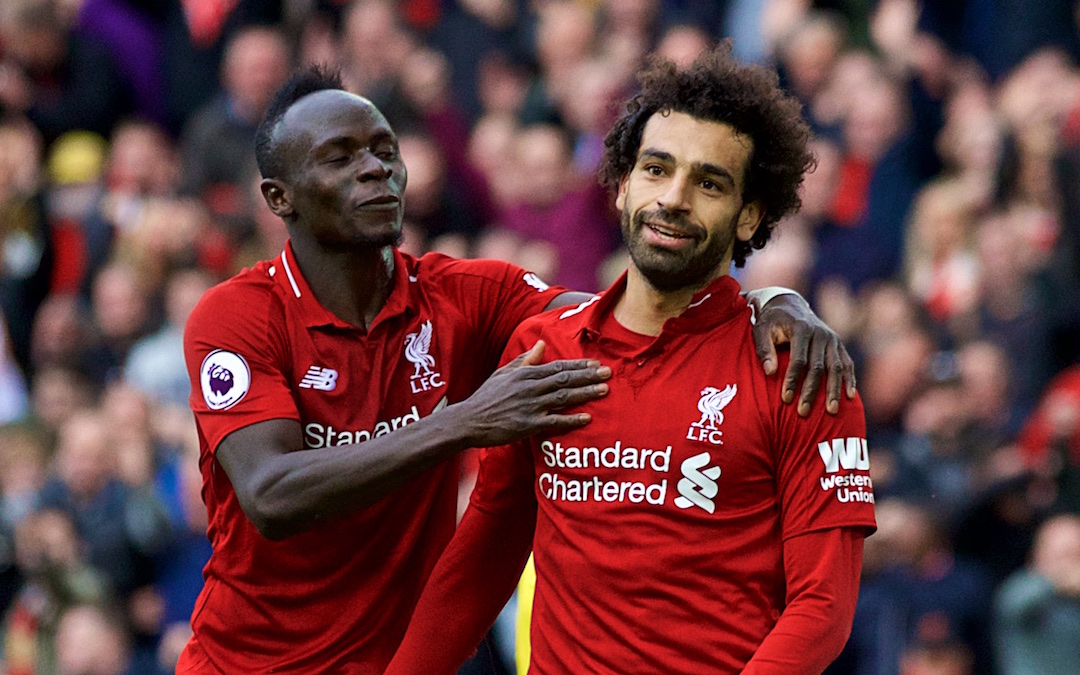 Since it's transfer time it's almost inevitable that he was linked with a move back home, but I can't see it. Those things are always nice for a bit, but it hardly ever works out. Only Ian Rush has come close to emulating his first spell with his second.
I can see how the rumours started, though. Thanks to injury he only scored 12 goals last season and then there was his difference of opinion with Leroy Sane. I love Sadio but it's best to part once and for all. There's no point in cheapening what he's already achieved here.
But he was the first Jürgen signing that made me sit up. Admittedly, he was only his fourth back in June 2016 and — no offence to Marko Grujic, Steven Caulker and Kamil Grabara — he was exactly what we needed. He was the first 'we're doing this now' after the stagnant Mario Balotelli/Fabio Borini/Rickie Lambert years.
Get over it? Move on? Of course, I have. We all have, but this is an age where it's become almost impossible to look back and think about what we've just done.
We all want more signings and you can never guess which will be the perfect match even when they do arrive. It turns out Nigel Clough wasn't the second Kenny Dalglish. Nor was Harry Kewell. We signed Jari Litmanen too late, but he, like Pablo Aimar, was supposed to be the next coming. For some reason, we just knew Sadio would be brilliant here.
Seven years ago. How we've changed. How we expect so much more too.
---
Recent Posts: