With an all-Manchester FA Cup final this weekend and football rivalry a recent hot topic in Liverpool, where do fans sit on derbies?
THERE are three good reasons not to interact with this piece of writing, if you support Everton Football Club:
You despise Liverpool Football Club.
You don't like the platform it's written on because of said hatred.
You have no interest in adapting your outlook and how you view Liverpool.
There are also three reasons not to relate if you're a Red:
You despise Everton.
You don't care enough and would rather expend this particular energy on Manchester United or another rival.
You have no interest in adapting your outlook and how you view Everton.
All fair enough and not an uncommon outlook. Liverpool's Merseyside rivalry is, at best, complicated and, at worst, at a state of putrid toxicity.
Arguments counter whataboutery and accusation. The relationship has been in pages long before The Anfield Wrap existed. My first ever piece of writing on this site was on this very topic.
But last week's final day, in which many had hearts in St. Mary's and heads in Goodison Park (or the other way around) once again proved that disliking each other and wishing each other no good fortune on the pitch is important to both sides.
Jamie Carragher wrote about wanting Everton to stay up for the sake of the city and many Liverpool supporters objected.
Can we, should we, suppress the urge to wish each other footballing misery? Sure, it perhaps shows a pettiness in all of us. A characteristic and heart of darkness hidden from daily working, family selves, but we're all walking contradictions in this sense. Our tribalism is our greatest clown mirror.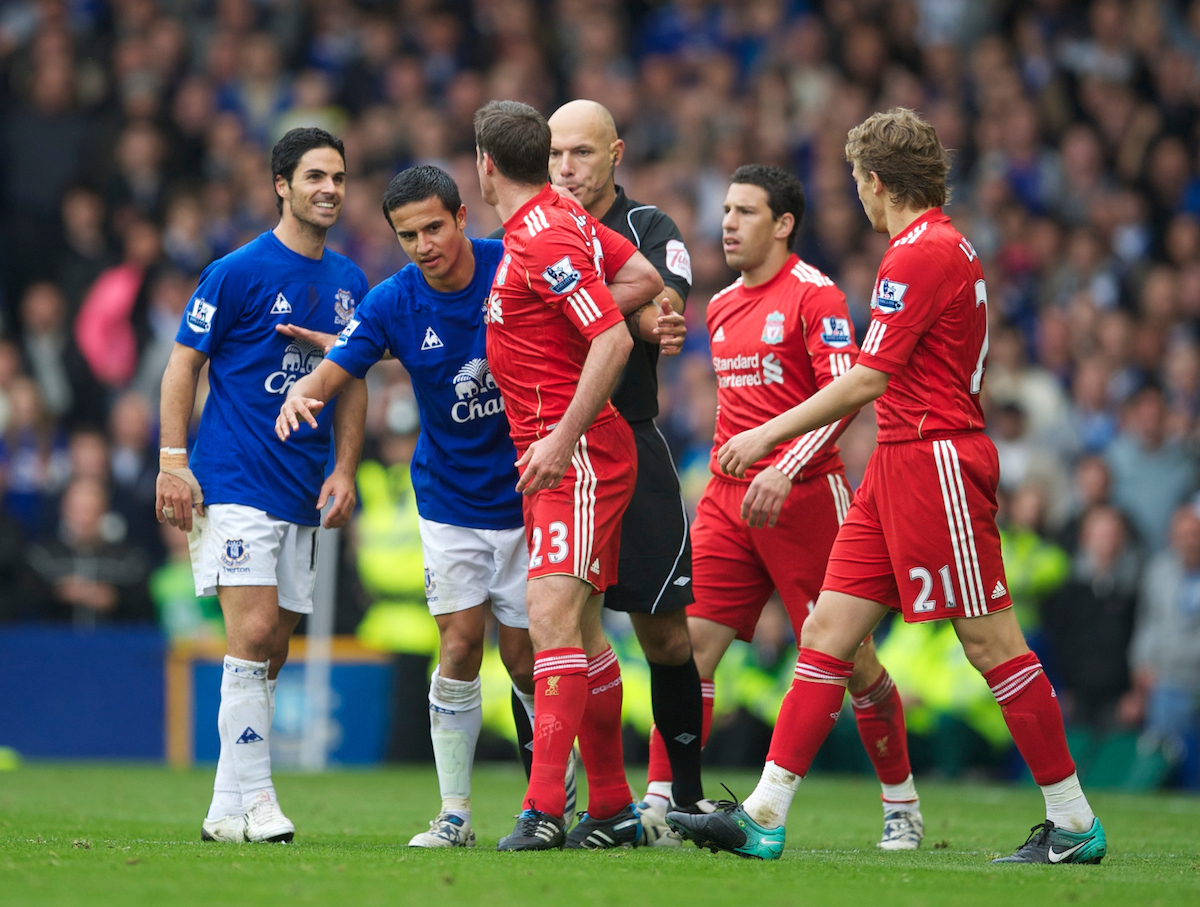 If we can be honest and ironically grown-up about such a fact, then standing in the concourse to watch a title fight or relegation scrap you're not involved in can be seen as somewhat acceptable behaviour.
It can mean that rivalry, in this case, is purely centred on a cheap thrill. You get your kicks where you can. You take the little wins, sometimes.
What constitutes a healthy rivalry in football is purely subjective. Liverpool is not Glasgow and, in a completely different sense, nor is it Manchester.
I have no idea what the workings of United versus Manchester City currently means to its people. I would hazard a guess it will become more intensified on the red half should City triumph in this weekend's FA Cup final and go on to complete a treble United so desperately cling to as their halcyon achievement.
Every derby should be its own thing in a place which is identifiably independent and characteristically unique.
Perhaps the dividing rivalry line is, in every sense, the place it exists. Not to necessarily aspire to Liverpool exceptionalism and a one-city-mind, but something more reflective of some of Liverpool's better traits.
That the desire to see each other lose doesn't mean that muralled walls, statues or the Liver Building is suddenly fair game.
Liverpool is fiercely proud. Its pride at hosting Eurovision in May was up there with its greatest achievements.
These achievements are only made possible by a sense of something decent holding it all together. This is constantly tested at every level due to some form of local or national government constraint.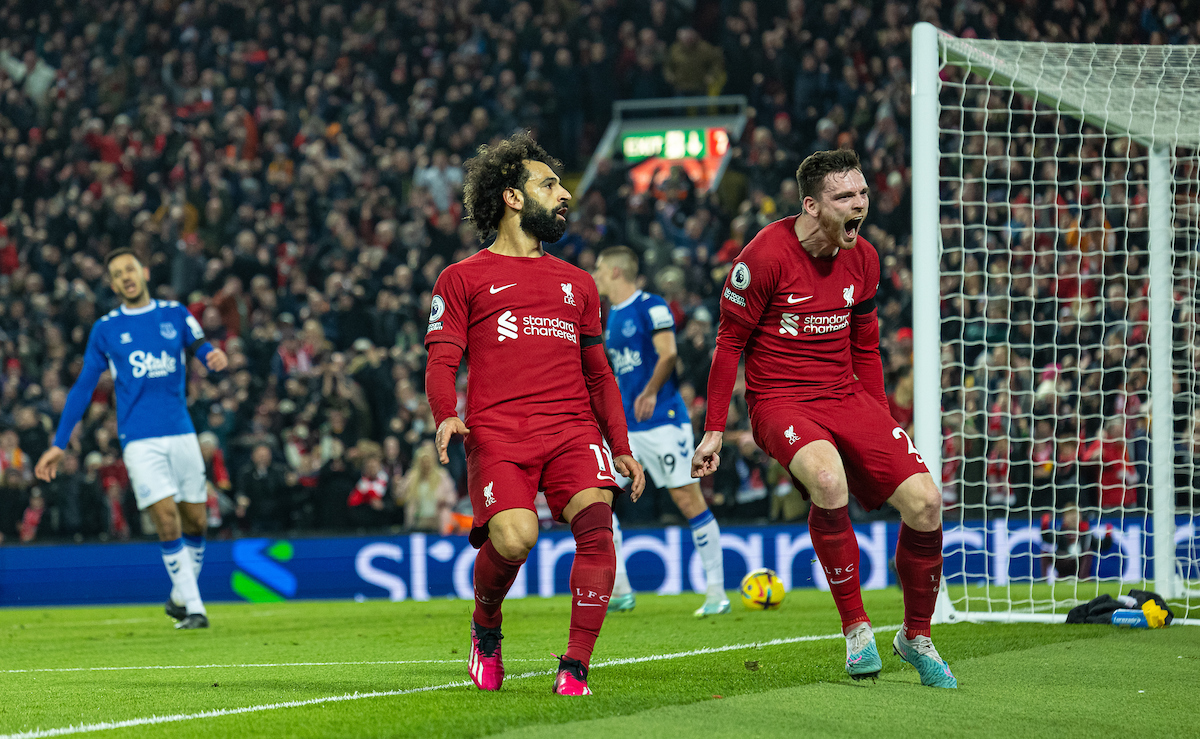 Rivalries to those outside the city shouldn't therefore become breeding grounds for further division, but there is a difference when it comes to Liverpool and Everton.
Merseyside is and should be different. It's our green spaces, our bus routes, our familiarities and often our families and friends.
The point is simply that it's a city people are proud of and defensive of, regardless of where you place allegiances come the weekend.
Is that enough? Who knows. There's something in me that thinks it could be. But there needs to be an honesty with ourselves.
I wanted Everton to go down for a few reasons, the fact I tend not to attend either derby because of how awful or hostile it feels a big one.
For me, it ends there. It didn't impact me or my day. I was out with a large group with two Blues in it. I offered them congratulations and an exhausted hug at the end. From wraiths to superbeings – I was genuinely happy for them.
There's nothing Liverpool detests more than outside misjudgement and stereotypes. It creates a bubble – again something sceptics pass off as entitlement. If fighting among ourselves is the proxy, this is the real conflict. The one without colours.
All the constant challenges from outside and one question to ponder from within; how do we all exist together in this place?
The answer may well be in the question.
---
https://twitter.com/TheAnfieldWrap/status/1664610313138761730
Recent Posts: