With Liverpool's Europa League fate now sealed for next year, where exactly do fans' expectations lie ahead of a new and uncertain season?
HEADING into the final weekend; there are reminders that the past is never too far behind.
I've been researching Liverpool 0 Southampton 0 for Lost Tapes. Played at Anfield on May 7 2017, the draw left us third with five points on Manchester United having played a game more.
The game's most notable moment was James Milner's missed penalty in the 66th minute, after Fraser Forster acted the bollocks in front of The Kop.
Anxiety rippled through the stadium and in the pubs after. Liverpool had West Ham away and Middlesbrough at home to navigate if they were to finish fourth and play Champions League football for the first time since 2014.
After a season out of Europe and with Jürgen Klopp gathering momentum, it felt needed.
Chelsea won the league on 93 points this season. None of Liverpool's business. Antonio Conte's air of competence and Pep Guardiola bouncing around in third place making it seem entirely like another time period.
We blitzed West Ham and eased past Middlesbrough to finish 17 points off top in fourth on 76 with no other trophy hope. We were ecstatic.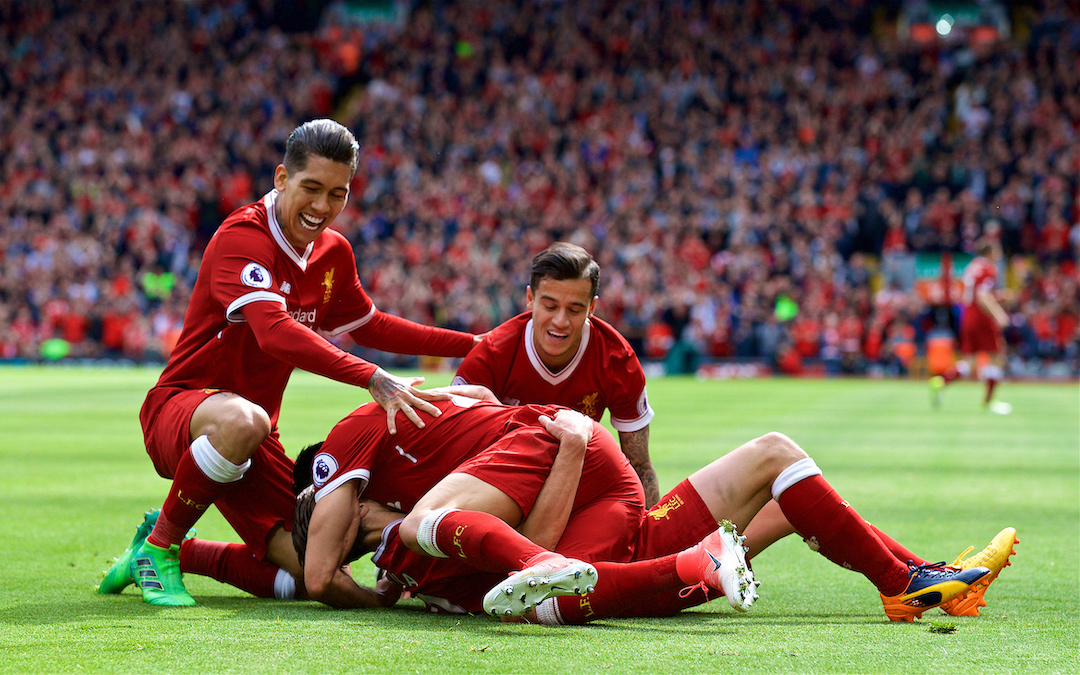 Point disparity is now back en vogue. it's resurfaced as a Premier League hot topic now the masses have stopped closing their eyes and covering their ears just so long as someone, anyone is beating Liverpool to titles.
But it's important across the league. Since the 2016-17 season, on average, it's taken 71 points to finish fourth and 36 to finish 17th. That's a 35-point swing over 13 places. The average Premier League-winning tally has been about 95 points. That's a 24-point swing from fourth to first.
Liverpool ran at world-record pace for three-out-of-four seasons to create any semblance of competition to Manchester City before they physically and mentally burnt out. And that's truly what transpired in 2022-23.
They didn't fail solely by not signing enough midfielders, not having a Sadio Mane plan or by their pre-season preparations – although all of these factors played a supporting role.
So now, naturally, we're left with questions. There's the obvious one around the type of player Liverpool can compete for, given their Europa League qualification. We've seen with Mason Mount this week that it is already becoming an issue.
There's also where we, the supporters, place our bar heading into next season.
Klopp came out swinging in today's press conference – talking about the reassurance of the bond he felt between stands and pitch after the emotional farewells of Liverpool's departing players.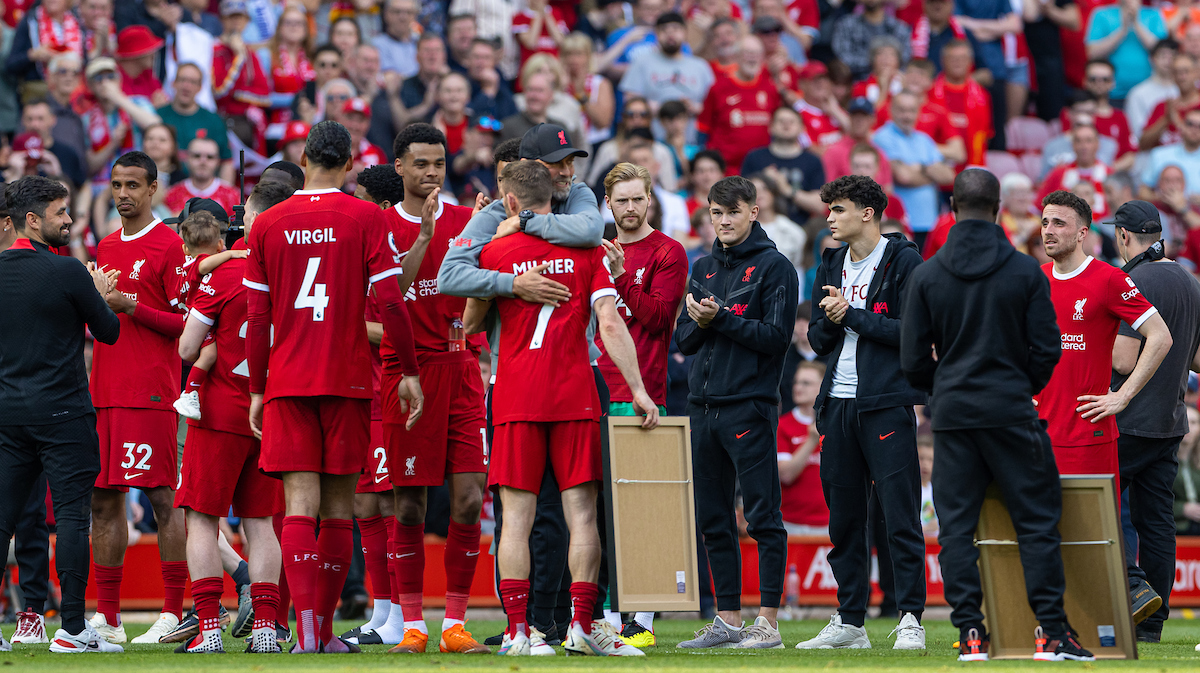 He talked about giving next season "a proper go", a true Jürgen-ism. Yet, for the first time, we don't know where exactly to apportion our own expectations.
Are we too old in the tooth now to simply look up, aspire and enjoy the ride? Can we take ourselves back to that afternoon against Middlesbrough where we felt that tingle of opportunity mixed with mysticism?
Arsenal won't break 90 points this season. For all their romance and bluster, the most they can muster is 84. It's a reminder of how hard it is to hit those strides. It demands and takes and often, as we've found, there's little to no give.
Perhaps it would be wise to simply ignore City for a bit. Let them be other people's problems. Let someone else bang the accountability door we've been knocking down for years.
It's time to refocus on Liverpool. On Anfield and Klopp. It's time to fall in love with a new team that hopefully shows the same desire to run and fight for everything.
Last Saturday was a profound ending, next season a beginning into the unknown. Nothing is a given, nothing should be expected.
These have our points. Into them.
---
Recent Posts: