Liverpool prepare to say goodbye to four players who have all played a part in the club's success, but what of the legacy that they leave?
THE camera shakes without the reassurance of a still hand.
Stillness is an impossible feat right now. Liverpool's playing and coaching staff gaze in anticipation. They're together at Formby Hall Golf Club. The world otherwise in the grip of a global pandemic nobody has any answer to.
Something else brewed that July night. Manchester City are in West London dressed like a gang of Drumstick lollipops. For once they're not serious about the enterprise. Liverpool had relentlessly beat it out of them.
A wait of weeks entwines with an entire lifetime. A bleeding indecision comes to its conclusion. A handball, red card and Willian penalty dispatched. The players are still waiting. It's 90+4, the whistle goes. Bedlam.
Merseyside suburbs had slept since March. Congregation – the very thing which fuelled the journey and Jürgen Klopp's Liverpool machine – taken away. But there's a small murmur in this pocket of earth which tells you something important has just happened, and it means everything to those bringing the noise.
The phone camera flips 360 to its holder, Alex Oxlade-Chamberlain. He's just won the Premier League for Liverpool.
Did you enjoy it? Like, as much as you could? Because it's a ridiculous pressure we bestow. Sometimes people feel it more than others. Mostly on themselves.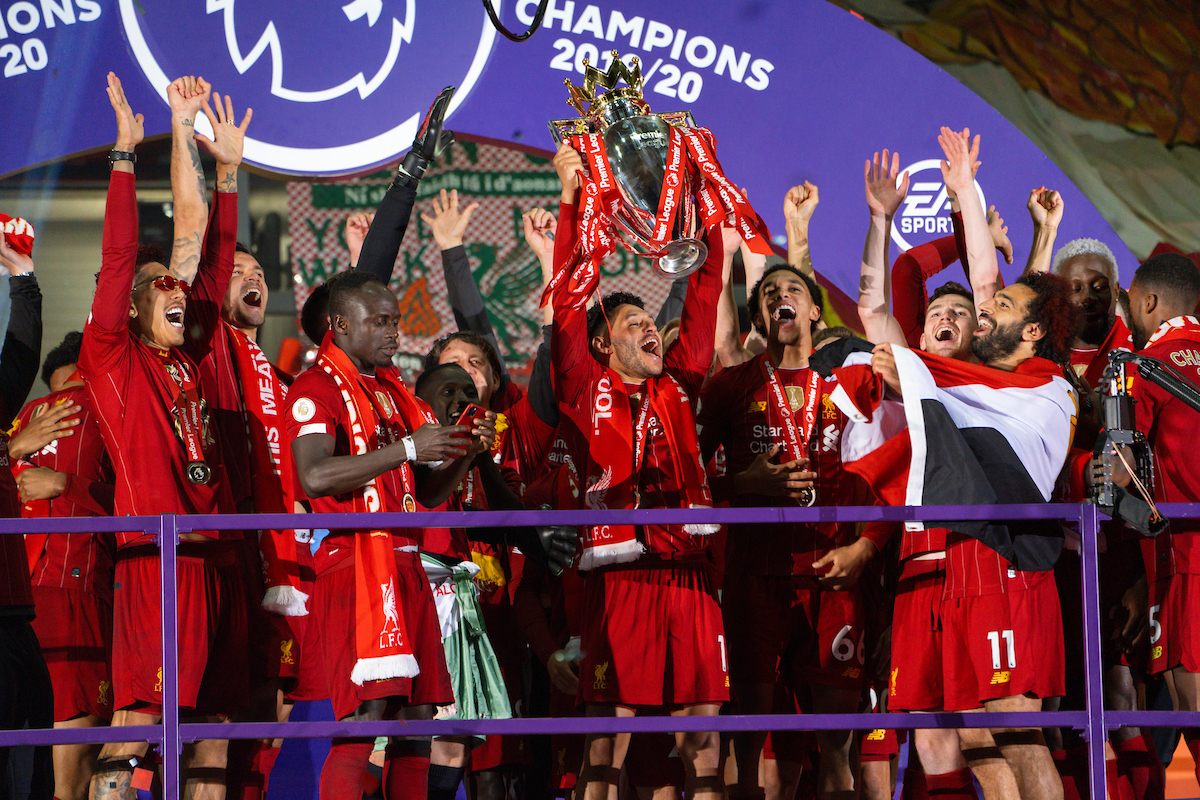 The injuries were horribly timed. Another scent which follows a certain few. But when it's good, it's good. Playing right-back for Arsenal under decayed Arsene Wenger football was peril. This was life. We were alive.
We can procrastinate over the football identities. Something often lost with these people is the life events which occur that matter most to them. Chamberlain becomes a father under our watch. His child will always be born in Liverpool. There will always be that resonance.
The reality is we remember the romance, because it's what keeps us coming back. You remember City home and away in Europe, screaming in the face of Mohamed Salah, stood in unflinching brilliance, staring down the away end.
The romance and the heartbreak. It's a part of life, I guess. But then the cold, hard facts remain that Chamberlain wins the lot with Liverpool. Surely that matters more than anything else.
The summer previous, Liverpool were in Madrid. They'd dispatched Tottenham to win their sixth European Cup in the humid Spanish night.
When the formalities complete, the players break off and release. They release 1977, 1978, 1981, 1984 and 2005. James Milner can't stop holding up six fingers. He jabs them into the crowd like some rhapsodic WWE character.
He knows the seriousness of the enterprise. He's just won the European Cup for Liverpool.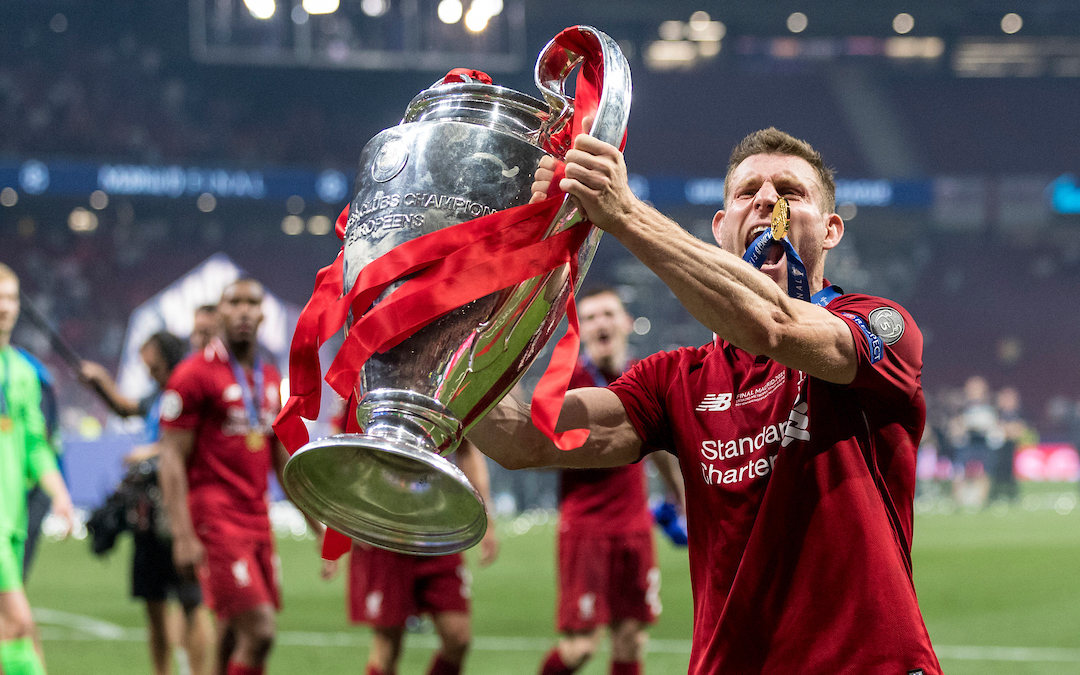 There's something of an achievement, a pride, to Milner's outlook now. On a recent LFC Podcast he spoke about how if you cut him in half, he'd bleed red and white – the common analogy for a player's club affiliation.
He meant, of course, Liverpool and Leeds United. Milner is well travelled at big domestic clubs. He's entertained Newcastle, Aston Villa and City crowds since leaving Elland Road. But he's as much Liverpool as his boyhood club and that is something to celebrate.
He gets Liverpool in the way we all want. He knows he's wearing the badge of a behemoth. He knows this time and team will one day adorn walls and be spoken in Phil Thompson, Graeme Souness and Kenny Dalglish winning tones.
Jib the Sergeant Major shouts – even the one about being the bearer of dressing room rules. It's more than that. It's a daily reminder they're playing for the biggest. That it gets no bigger.
It's graft, it's focus and at times a very serious enterprise. But it ends in glory unimagined and eight incredible years.
He won the lot by bleeding Liverpool red. That he now holds Liverpool in such esteem is truly our honour.
The thing is, some are missed more than others. When you have an abundance of riches, it's easy to not count every penny.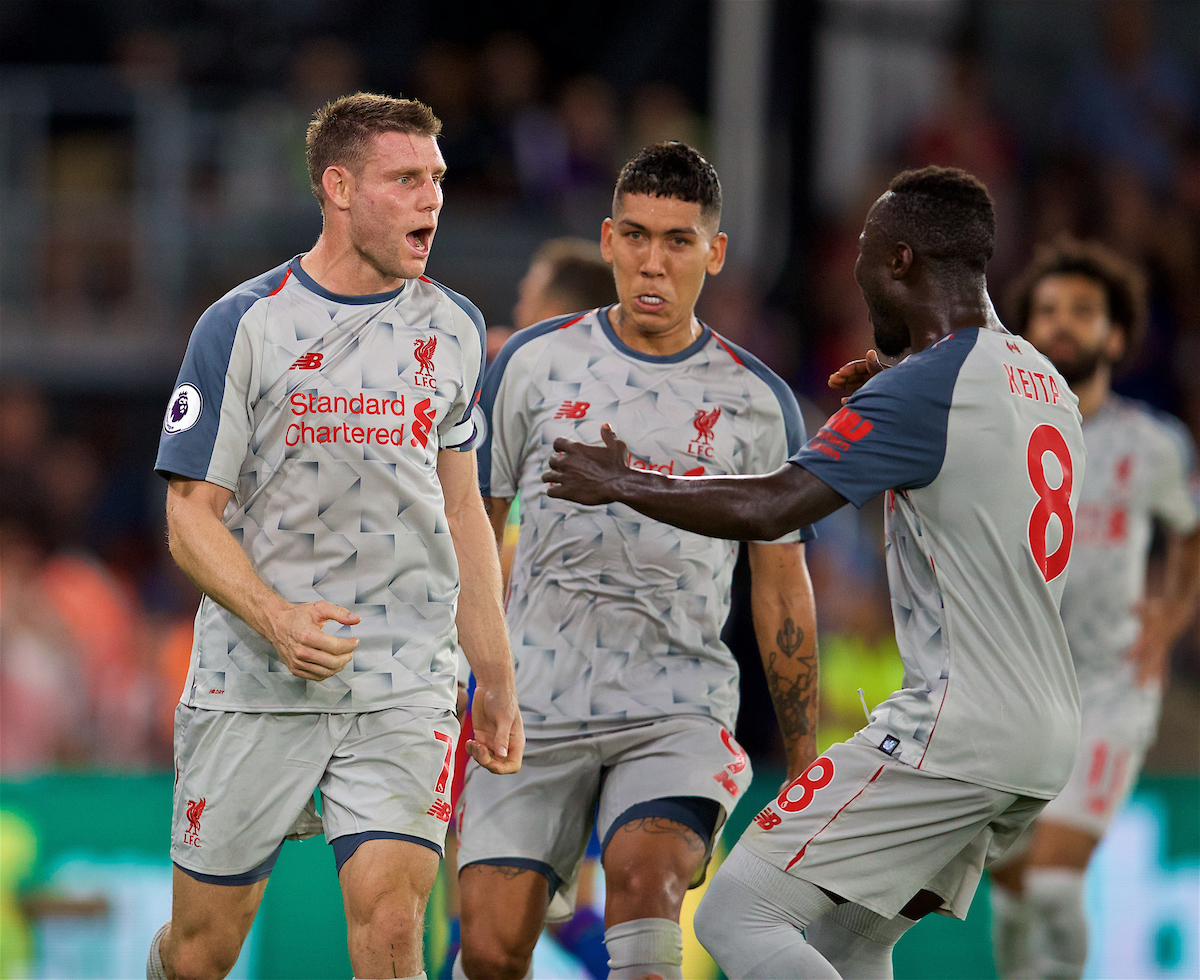 We skip to the highlights. We'll remember the 2022 Carabao Cup final for Virgil van Dijk and Caoimhin Kelleher from the penalty spot.
A half-hour before that game, Thiago Alcantara breaks down. Naby Keita comes in and is the best player in Liverpool red.
Naby Keita wins the League Cup for Liverpool.
There are loads of "yeah, buts" with Keita, but there are divvies who have and will play decades of Premier League football and get nowhere near his Liverpool trophy haul.
He wasn't a passenger, despite the clamour for history to be written so. Sometimes, hard lines are just that. One of them, isn't it?
Where he ends up in Liverpool midfield conversations will and should split opinion. He gets to be different and still be a winner.
And what is Liverpool if not to accept? We demand but we can also be humble. The one who reminds you of stark imperfection. We can all now be a little slow, a little late.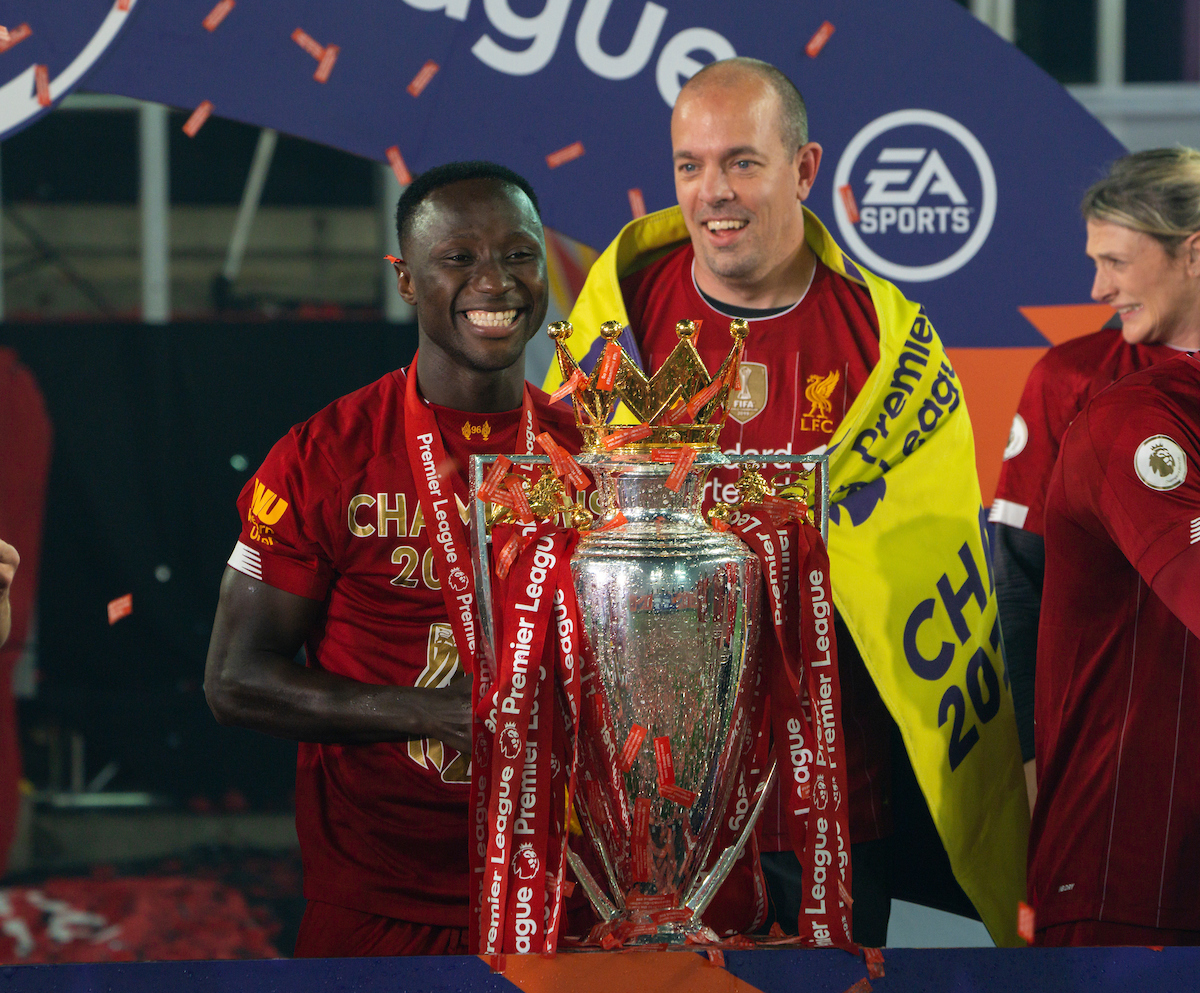 "Naby, lad" – turns up and wins the lot. A serenely beautiful ending we'd have all settled on in August 2018.
Mr Saturday night chops and turns a ragged Flamengo defender on a December night in 2019. It's all a bit uneventful until then. But the top whips off and he wheels away.
Roberto Firmino has just won the Club World Cup for Liverpool.
Did you enjoy it? I hope you did, because I couldn't have enjoyed it any more through his smile.
There's something about climbing the mountain which is as terrifying as it is exhilarating. Your laugh can quickly and nervously transcend into a quivering, lip trembling cry.
Firmino's ultimate lesson and gift is to scream through the ecstasy in the making of moments. That every little thing will indeed be alright.
He ensured we all enjoyed the grind. He reminds you to laugh and to dance and stay up late because by God this will all be over way too soon.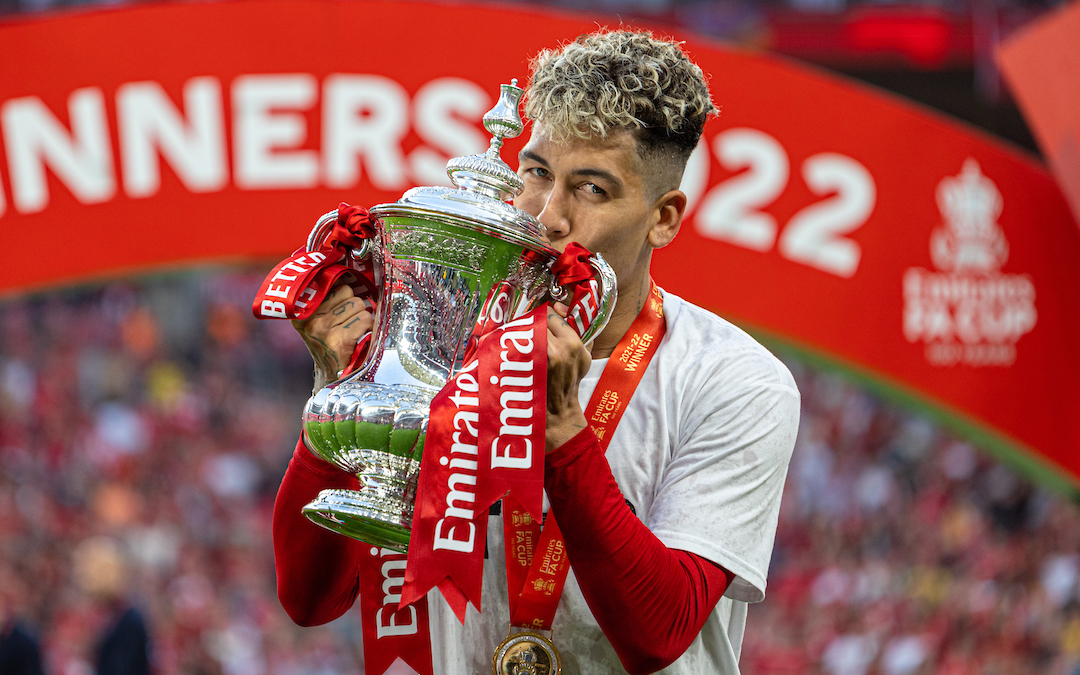 Firmino's was the gaff still open when the bars shut. He was the rammer that gets dropped when the dancefloor was flagging. He will forever make us young through his own exuberance.
This truly is a Liverpool ending. One which has its own process, different to that of Fernando Torres, Robbie Fowler or Steven Gerrard.
It's one door closing and four people pivotal to that journey stepping off. It's see you later, in a bit and hopefully see you soon.
It's Bobby Firmino, who turns up and changes Liverpool's affiliation with the number nine forever while winning the absolute lot.
Did you enjoy it? You're fucking right he did.
So now I guess that it is, baby. So good luck, thank you, and good night.
---
Recent Posts: