The Anfield Wrap's match preview before Leicester City v Liverpool in the 2022-2023 Premier League at the King Power Stadium…
THIS is a preview of the Leicester game but I want to talk first about Dan Kay, who passed away last week.
I first met Dan in 2013 when he ran a story in the Echo about an Indonesian fan called Sammy Irooth. Sammy, along with the Big Reds Indonesian Official Supporters Club, had made a flag in honour of the great Anne Williams.
Bearing the legend 'Iron Lady', the flag had been seen on Liverpool's pre-season tour of Indonesia that summer and Sammy sent it over as a gift and a mark of respect to Anne's family along with the hope that it might one day be waved on the Kop.
Dan was very affected by this gesture and subsequently between Dan, Sachin Nakrani, Martin Fitzgerald and I, we came up with the idea of bringing Sammy over to his spiritual home to wave the flag himself.
That was typical of Dan. It meant the world to him that the fight for justice had been recognised by fans from over 7,000 miles away and thought it only fair that Sammy received similar kindness in return.
We duly approached the club and asked if they could fly him over, given that they were partnered with an Indonesian airline at the time. We went through the appropriate channels and ended up with me phoning a high-ranking LFC employee in the middle of the night. I didn't know she was in Australia at the time.
Sadly, it didn't happen. The club wasn't keen on the flight issue and, in any case, they would have had to write a letter to Sammy's university to release him from his studies and they weren't up for that either. I got to know Dan and Sammy, though.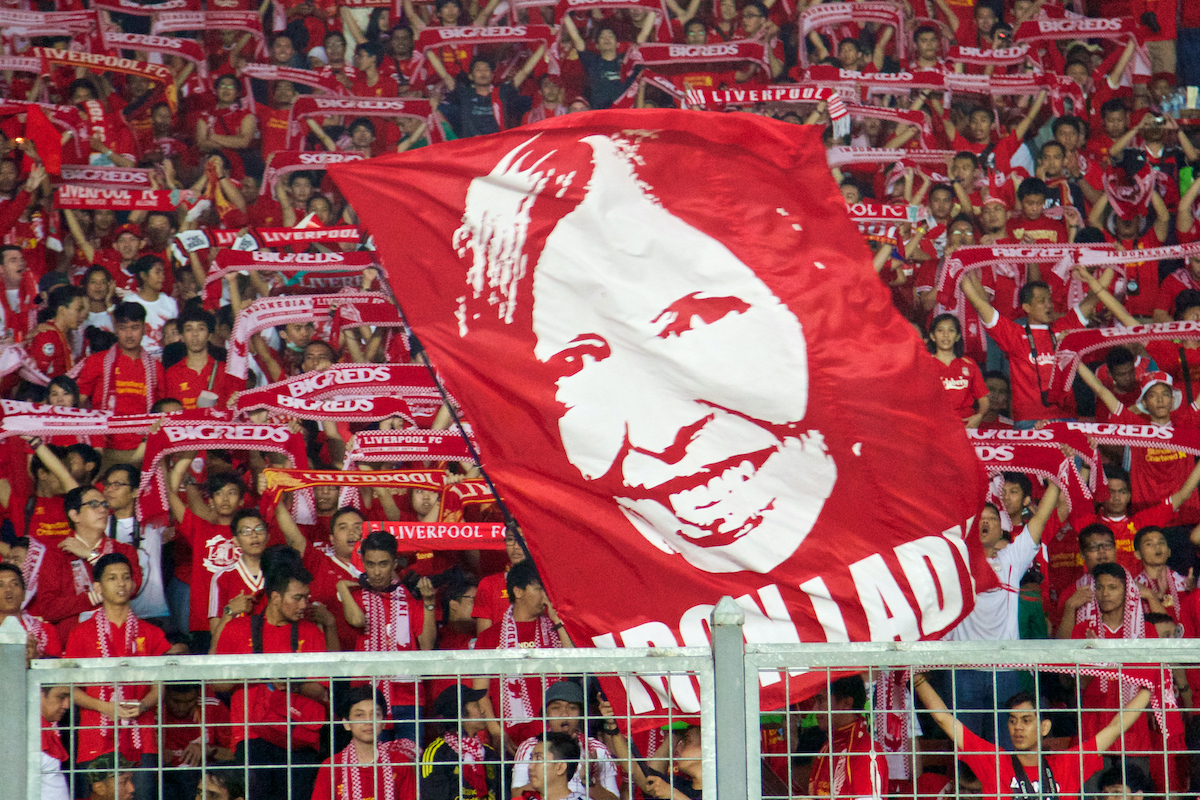 Dan Kay was a good man. That sentence alone undersells him massively, but 'good' was the best word to describe him. He radiated goodness and any conversation with him left me with a sense of social nourishment.
If he could improve your life by the smallest degree, he would find a way to do it. As a Hillsborough campaigner he was relentless, passionate and unswerving in his beliefs, but he was always calm and even-handed when it was easier to be overly aggressive.
He was a man who wanted a better world and wanted to deliver it through kindness. A good, good man. This world needs good, good people.
I'll think about him every time I see Anne's flag, Sammy's flag on The Kop now. I'll smile at all three of them. Magnificent, astonishing people. Rest in peace, mate.
I hope I'll be smiling at the King Power Stadium tonight too.
After six straight wins, we'd be forgiven for wondering if the Footballing Gods might keep us humble and throw a spanner in the works this week. They've already shown their hand with Patrick Bamford's penalty, but, hopefully, that's as far as they're prepared to go.
Leicester have won only one of their last five games and new manager Dean Smith is yet to find any level of consistent form. This isn't a surprise to some Norwich mates of mine who couldn't stand him when he was at Carrow Road and celebrated when he went west.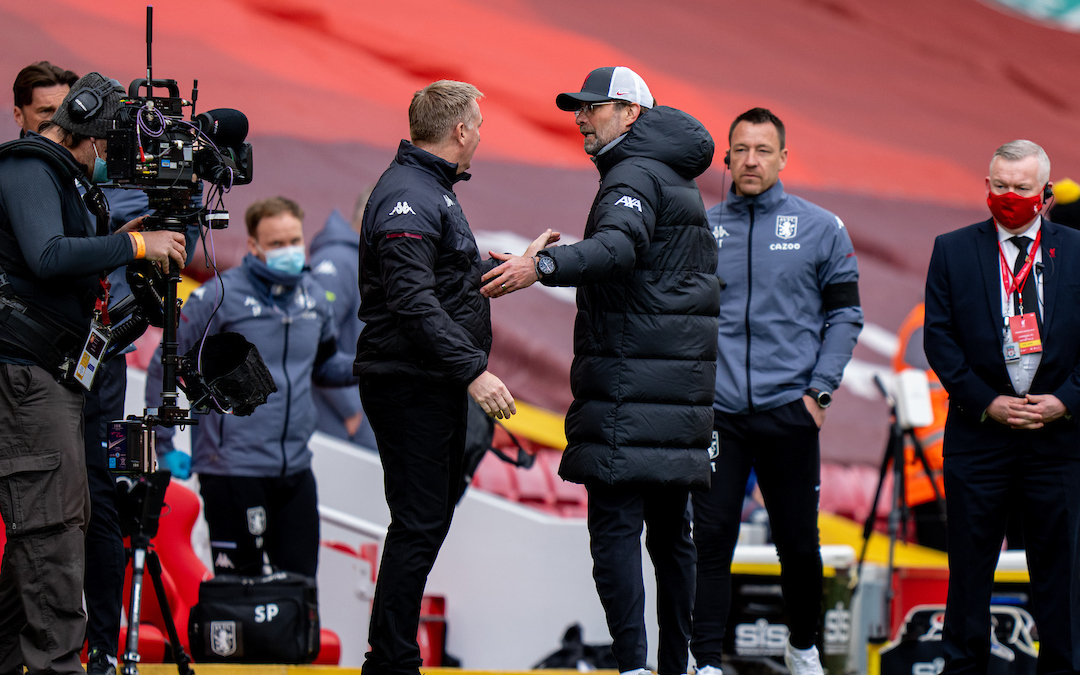 'He was relieved when they got to play away games so he didn't have to put up with our fans,' said one lad. Another told me to expect lots of high balls over the top as that's as nuanced as he gets, but we could have guessed that anyway.
It's a shame that Manchester United won at the weekend, but Newcastle United have started flirting with the Europa League place. Their game with Leeds could have been far worse/better for us, but a point keeps Jürgen Klopp's men interested.
United have three winnable games, now that Chelsea have thrown in the towel, but Newcastle still have to face Brighton, who just might be the best team in the world right now.
But, ultimately, nothing has changed. We can only be responsible for ourselves.
Just win, Reds. That's all we can do. Just win.
Predicted 11: Alisson; Alexander-Arnold, Konate, Van Dijk, Robertson; Fabinho, Jones, Henderson; Diaz, Gakpo, Salah
---
"Last year we had an early setback there and it affected us mentally. Núñez at the moment isn't the kind of guy who is taking the first chance."

"Maybe you see Núñez out, Henderson in and revert back to a midfield 3, have Gakpo as a nine and Jota out left."

🗣 Pre-Match Warmup pic.twitter.com/CFbL61X4lX

— The Anfield Wrap (@TheAnfieldWrap) May 14, 2023
Recent Posts: