With several players set possibly leaving Liverpool this summer, their season finale at Anfield will represent the start and end of an era…
EVOLUTION in a footballing sense is a strange thing.
For some teams it is a battle of constant change, as they go about their business firing managers more than once a season, switching systems, and bringing in multiple players each transfer window.
In contrast, for Liverpool the last seven years have brought a feeling of consistency, of calm, of assurance. Jürgen Klopp is the man at the very heart of that. The evolution led by him has been so measured and well planned that it is easy to forget that the team that was sitting midtable when he took over.
Simon Mignolet was in goal, Alberto Moreno was playing left back with James Milner on the wing, and Divock Origi started upfront. The manager's options off the bench included Adam Bogdan, Kolo Toure, Jerome Sinclair and Connor Randall. The team had won one of their last nine games.
Then, slowly but surely things started to change. Patience was required, but, over time, doubters turned into believers and a new era of success began.
There are obvious moments you can point to and that changed everything: bringing in both Virgil Van Dijk and Alisson Becker transformed the team almost overnight.
Others developed over time until they reached their peak and everyone took notice: building a front three capable of pulling apart any defence in world football, both Trent Alexander-Arnold and Andy Robertson changing what it means to be a full back.
"It's a great adventure to be here," said Klopp when he first joined — and he wasn't wrong.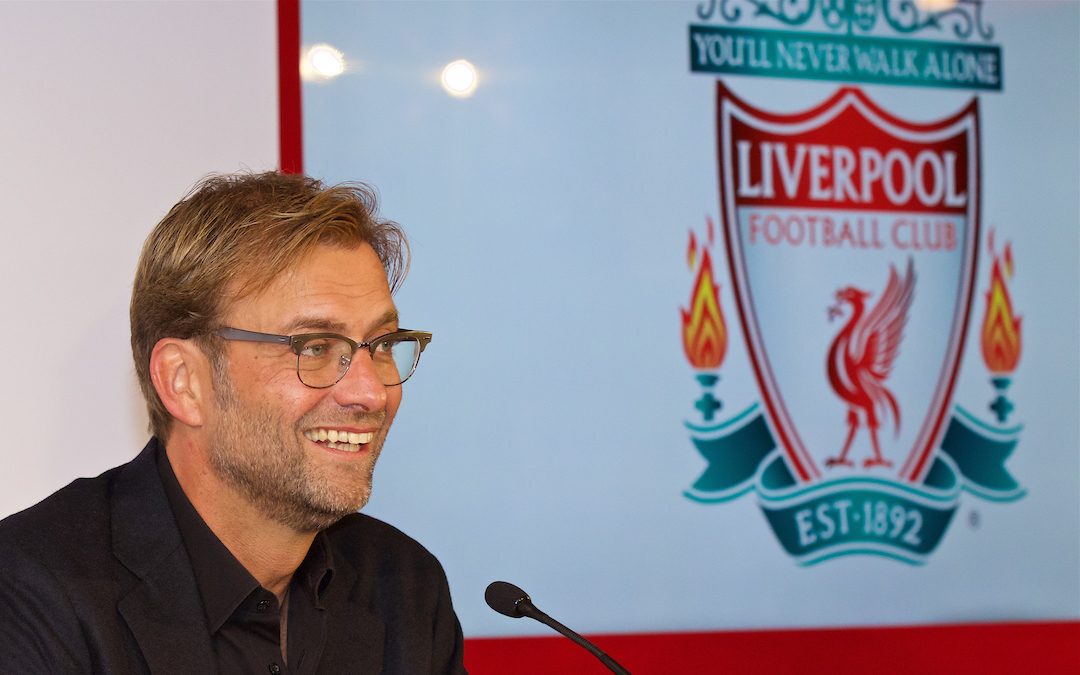 You noticed early signs of everything gelling, and reaching the Champions League final in 2018 with a team that had the youngest starting lineup of any Premier League team that season proved they were on the precipice of greatness.
Suddenly, but also expectedly, in 2018-19 it all clicked. The era of success truly began, the team matured to the peak of its powers, and every major trophy was won in the three years that followed. The levels of consistency made fans and players alike feel invincible. Winning simply became an inevitability.
Sadio Mane then leaving this summer represented a seismic shift in how things would operate in the forward line, but the core of the team that achieved so much remained intact so we were able to come to terms with it.
The task of coming to terms with it, though, is about to become a whole lot more testing come Liverpool's last home game of the season on Saturday. While accepting that this is a team in need of a rebuild and sentiment-free decisions is easy, the reality of saying goodbye to players that were such a big part of the evolution is much more difficult.
With confirmation coming some weeks ago, the news of Roberto Firmino leaving has started to sink in for many. The away end on Monday night at Leicester spent the large majority of the second half singing 'the best in the world is Bobby Firmino', as he sat in the dugout smiling. His teammates pushed him to enjoy the moment and take it all in at full time.
One of the only remaining players that has the insight of being there since the start of the Klopp era, Saturday marks his last visit to Anfield in a Liverpool shirt. I hope more than anything that he is able to be involved in that game in some way (not very sentiment free of me, is it?)
However, the manager was quick to point out that he isn't the only one on Monday…
"Probably farewell for a few players. In the middle of everything, we have to win the game and go for it, but around that we have to show the respect, appreciation and the love we feel for not only Bobby, but all the boys who will leave in the summer."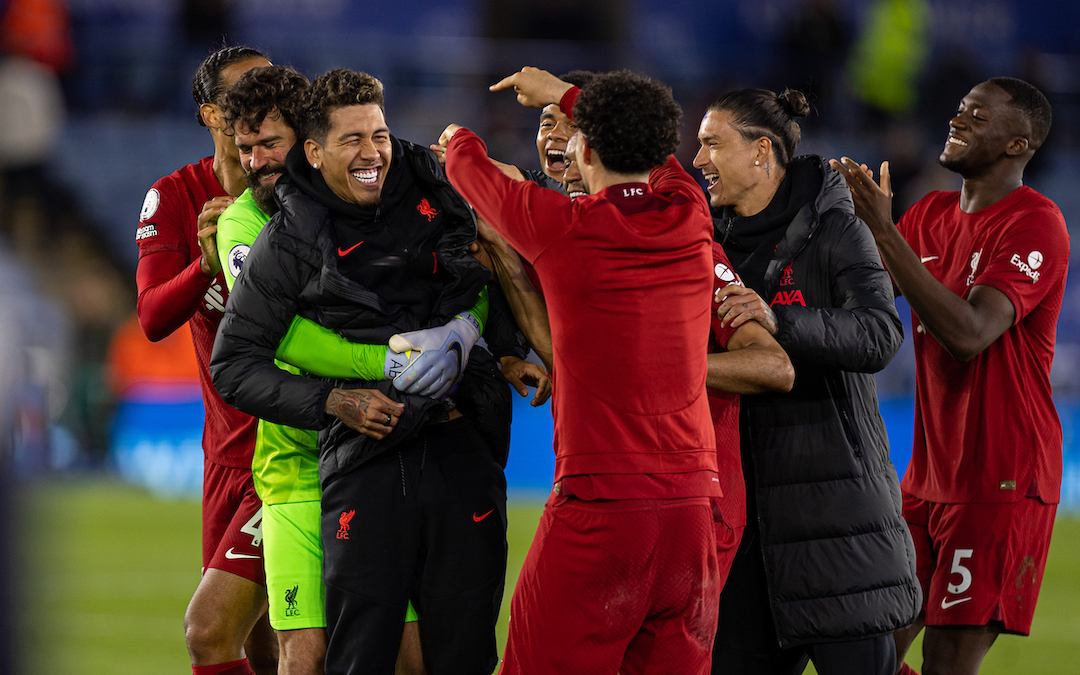 We can say with an amount of certainty that James Milner is another player who will be saying farewell. Many presumed the midfielder was joining the club for the final stages of his career, but what transpired was that he has made more appearances for Liverpool than any other club in his career.
A standard setter and absolute powerhouse in every position he has played in, there will be many games next season where we will wish he could come on for the last 10 minutes to see it out. No one does 'taking it to the corner' better.
While calls have been made for both to stay, other players that are likely to be on the way out are less contentious. Naby Keita has divided opinion since he joined, and Alex Oxlade-Chamberlain has been consistently in and out of the team for form and injury reasons. Both are out of contract in the summer and will be looking for new clubs.
Whatever you think of the players and where their futures belong, there is no denying the role they played in an era of success. From the key games they played in, to their role in training and providing competition, their departure is another sign of major change.
Saturday could mark the final home game for others, including Caoimhin Kelleher, Joel Matip and even (although less likely) Fabinho.
Each and every one of them deserves our respect, appreciation and bucket loads of love. I know Anfield will show it.
While one era ends, another beckons.
---
🗣 Liverpool's Big Bobby Firmino Goodbye: Wildcards | #NewPodcast

Discussing the topics chosen by YOU, @emiliabona hosts @IanRSalmon, @kevwalsh_, @jsexton24 and @joelsmurray…

1️⃣ Download our app
2️⃣ Get free tokens
3️⃣ Listen in full

📱👉https://t.co/eNpQIJSOvQ👈📱 pic.twitter.com/gaBCxsmfmx

— The Anfield Wrap (@TheAnfieldWrap) May 16, 2023
Recent Posts: