As Trent Alexander-Arnold gets set for the first big move of his career, the parallels with Steven Gerrard strike again at Liverpool…
THE past often sets a precedent for Liverpool's future.
Kenilworth Road on a Saturday afternoon in 2006 won't always be the first thing which comes to mind when thinking about Trent Alexander Arnold's recent form, but bear with me.
It was the game in which Liverpool toppled the mighty Luton Town 5-3 in the FA Cup third round. More specifically, it was the match in which Xabi Alonso scored a customary, albeit open, goal from the halfway line.
The images remain stark of Liverpool's majestic Spanish playmaker trudging through choppy winter turf with identifiable grace. In his eyeshot is a marauding, bellowing Steven Gerrard demanding the football. When he notices the goal-bound effort he rectifies his ire with appreciation of the work.
Gerrard had already scored that night. A whipped effort around 18-20 yards out from his then right midfield territory. He took it in his usual stride. A goal which would have had any other player on the pitch screeching "have you just seen what I did?", came all too natural to Gerrard.
There was some additional context around this time which added to his general narkiness. His future was resolved and all transfer speculation removed, but the position Rafael Benitez employed him made for a glum figure in Liverpool's captain.
Emanating misery and maintaining brilliance often leads to an artist's greatest work, and I'll go to the trenches that Steven Gerrard is the greatest footballer I've ever watched in a Liverpool shirt.
That Gerrard posted some of his best numbers in a season of personal affliction (23 goals and 16 assists) often throws up the argument of who was right and wrong between himself and Benitez.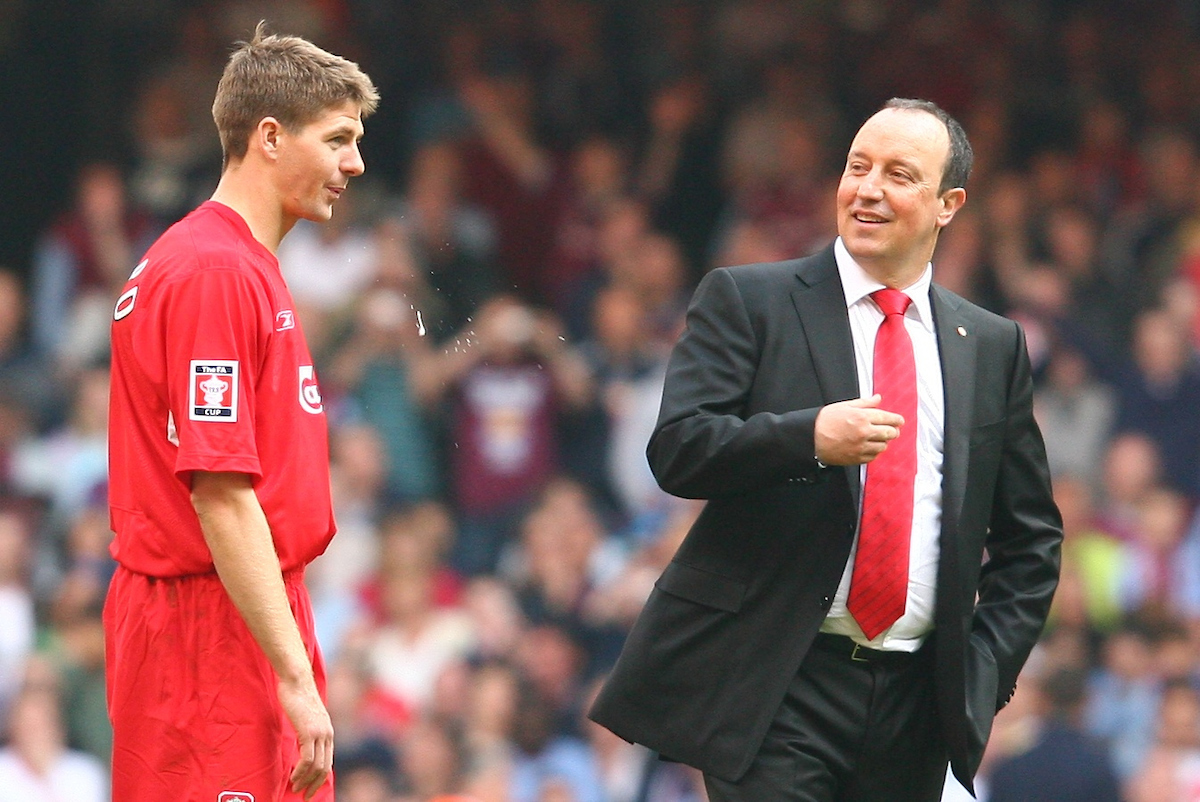 At this time he was around 25 years old, had played a lot of his career in a midfield 4-4-2 under Gerard Houllier, but looked like a player who could thrive in Benitez' preferred 4-2-3-1 further forward.
We all imagined that to be as a number 10 with a blanket behind him. Gerrard was immense everywhere, but you always wanted him doing his best work closest to goal.
In so many ways he felt like he'd completed the game, grown out of his level, was being used somewhere which no longer brought the best out of him. In so many ways this was ludicrous because he was still so relatively young.
Remind you of anyone?
The column inches and lazy commentary have gone at marathon pace around Alexander-Arnold this season. It's astonishing how much agenda has been present from some.
Debate on Trent this term has focused on the physical and tactical. What nobody has yet mentioned is how miserable playing right back for Liverpool seems to have made him.
To play at any level requires confidence, and somewhere down the line the memoirs of our number 66 may well reference how this season he's felt like the team has been set up in a way which makes him the fall guy.
His strengths have always been nurtured in a team which sought to protect glaring exposure of his understandable weaknesses. We wanted Kev De Bruyne going forward and Cafu going back. As ever, nobody grew up wanting to watch Gary Neville.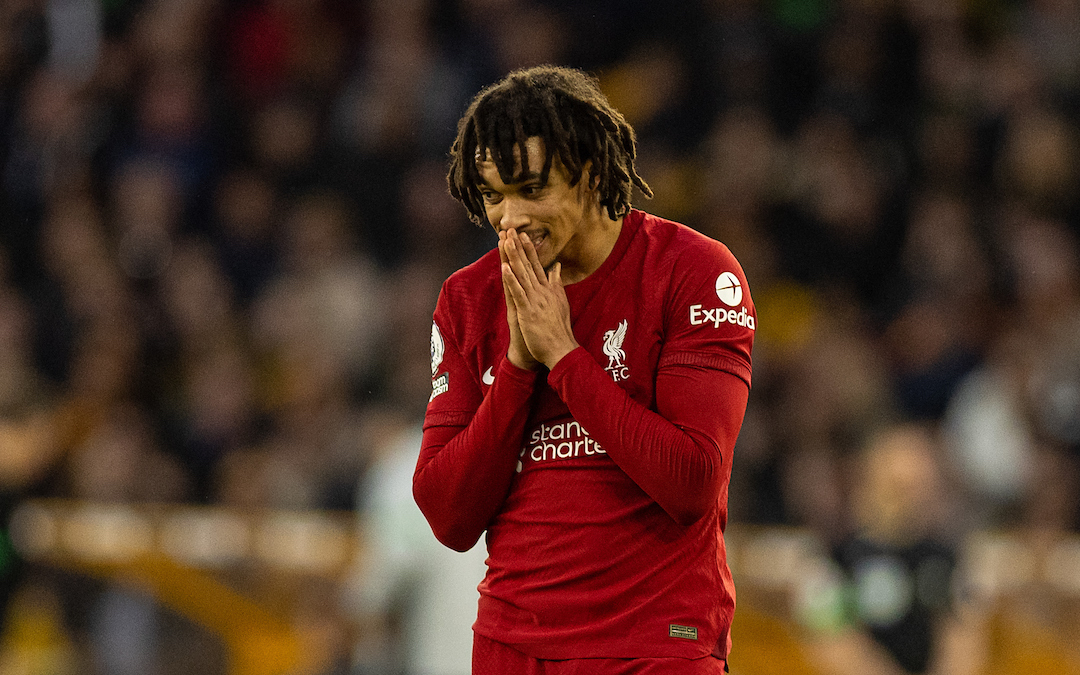 There is the inevitable question of whether any footballer merits another position in a team just because they're not happy where they're playing.
The reality is only a select few find themselves in this predicament, and the circumstances are complicated. The first question should always be whether there is enough consensus to suggest the player is better elsewhere.
Harry Kane believes he's a number 10. Thierry Henry moved to a nine. Steven Gerrard didn't believe he played right midfield.
Whatever Alexander-Arnold believes, the thing to note most is that he looks invigorated. He's more demanding of himself and others. A fire has been lit and with his talent there's no telling how far this now spreads.
Liverpool under Jürgen Klopp has never needed a totemic figure like Gerrard. At its best, Benitez's side never did either. It's plausible Trent can play in midfield for The Reds and none of this need ever apply.
Alexander-Arnold isn't Steven Gerrard. In my eyes, it's unlikely anybody ever will be in truth. But he demands to be in similar company given his phenomenal talent.
Similar company demands similar conversations. I feel we're about to see Liverpool history repeat itself once again.
---
"There's a phrase that a change is as good as a rest. You could see Trent really enjoying his football. You could see his teammates energised by him."

"The knock on effects are enormous, it tweaks the positions of Konate, Fabinho, Van Dijk…

Vegan Sausage Roll @QuornFoods 🎥 pic.twitter.com/jB3lFy3o4j

— The Anfield Wrap (@TheAnfieldWrap) April 21, 2023
Recent Posts: