As Darwin Nunez finds his minutes dwindling, Jürgen Klopp has publicly stated how anybody can find their way back into this Liverpool team…
MY love of Norbert's was extended recently to a German pianist with the surname Biermann.
He, along with a Japanese physicist called Satoshi Tomokiyo and Israeli computer scientist George Lasry, piled hours of his life into an archive of 57 complexly coded letters found buried deep in the archives of France's national library, where they had remained untouched for some 400 years.
They do this for shits and giggles. A bit of evening and weekend leisure. Mostly they uncover nothingness, mumble. But this was complex, "like peeling an onion," as Lasry put.
It's no wonder. The letters were found to belong to Mary, Queen of Scots, written from her incarceration in England between 1578 and 1584, mostly to France's ambassador to England, Michel de Castelnau, who supported Mary's claim to the throne.
The letters contained no fewer than 200 different symbols, which represented letters, numbers and names. It's another fine example why history makes fools of us. Why it's always more complex and competent than is given general credit.
While one Norbert was cracking codes, it has been suggested another has undertaken talking in them.
It's doubtful we'll look back in years and decide the grandchildren of these three men are required to unpick the meaning of Jürgen Klopp's recent comments about defending, counterpressing and the ticket into his team.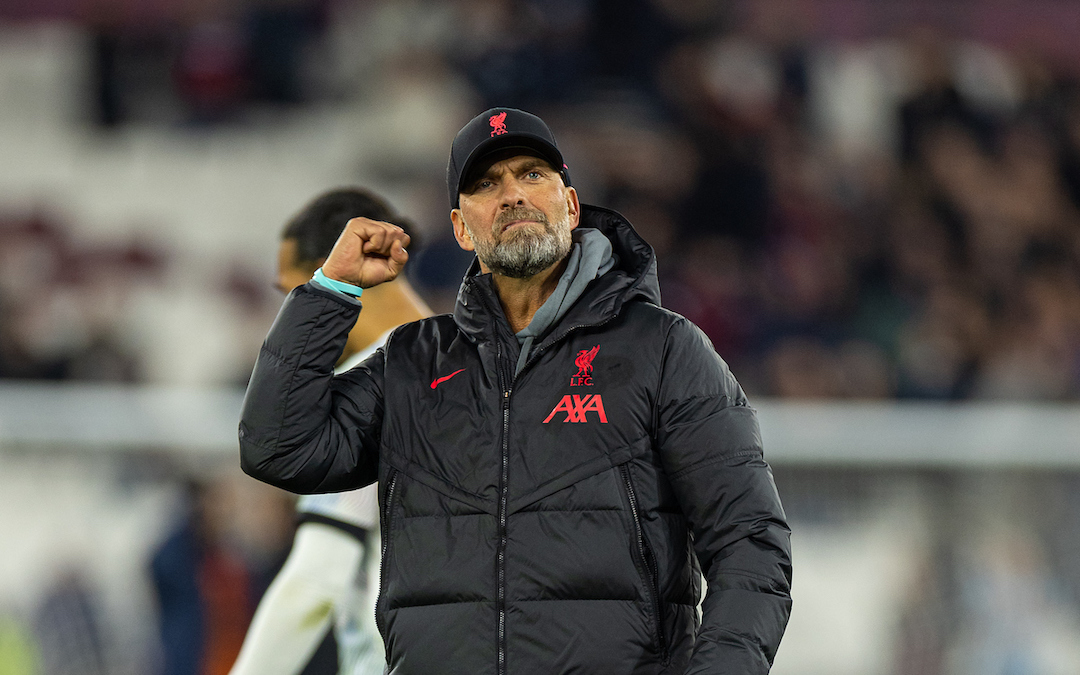 "This team is set up now for the defending, for the defensive readiness", Klopp said after the West Ham win on Wednesday.
"This is a ticket into the team. That doesn't mean the other boys don't do that, but these guys now do it like animals, if you want — and really, I like that, how we chase the ball again and these kind of things."
This isn't the first time in recent weeks he's played this card. There's been plenty of rumour around the subliminal, about what needs to be unpicked in symbols and numbers. Many have already decided it's directed at someone like Darwin Nunez.
It's an interesting thought process. The Uruguayan looks for the first time in his Liverpool career that he's in serious competition for minutes. That is undoubtedly a positive. The Reds need different lock pickers. The manager needs options and fitness has dictated against that far too often this season.
Many feel there remains a question of adaptability to Nunez. The current front three all find themselves thrust into repetitive game time as part of an 11 willing to graft first.
Luis Diaz can be exempt from the conversation — as can the departing Roberto Firmino — and you can argue on many levels Nunez should be, too.
He is down on the Premier League average for pressures this season (12.99 to 17.28 per 90). If you compare that to someone like Cody Gakpo (25.25) the chasm becomes even greater.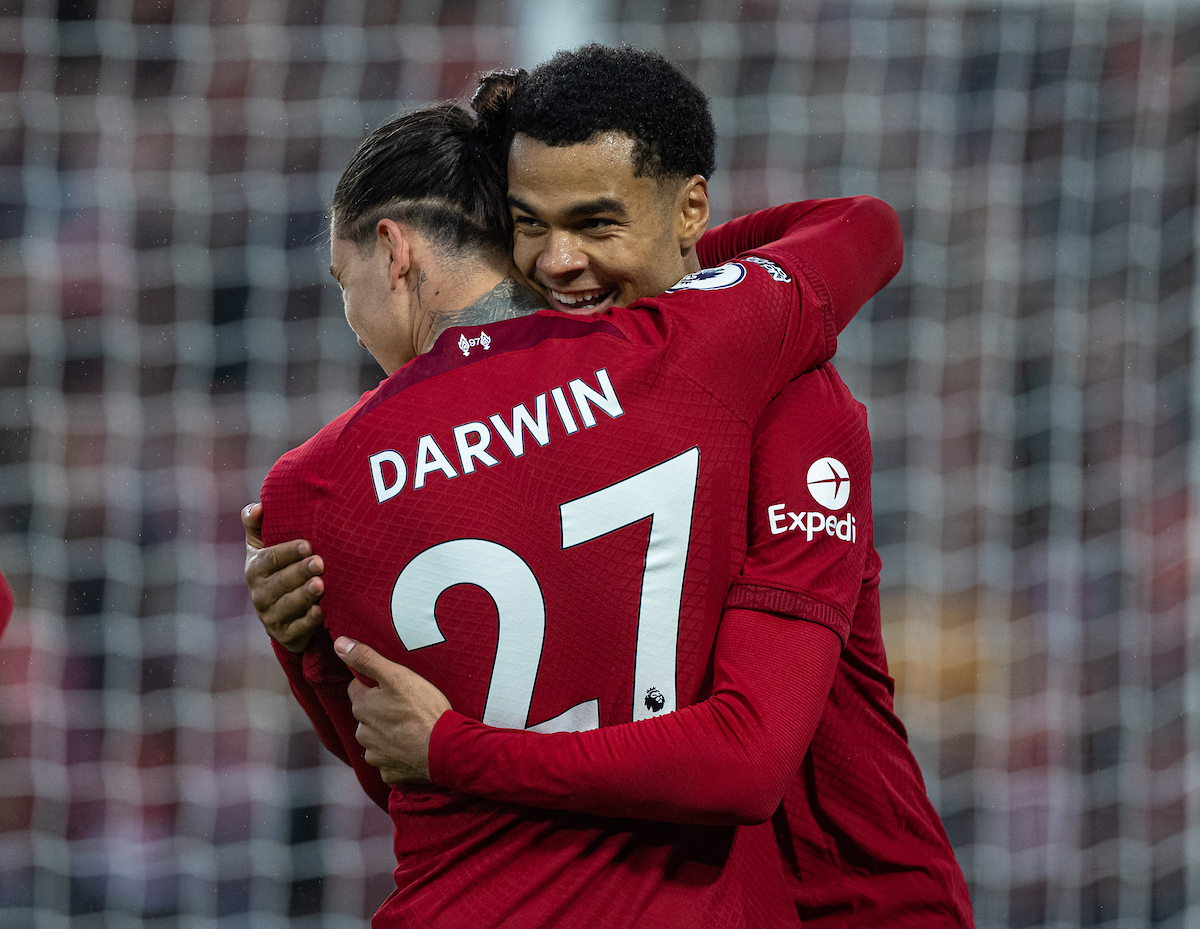 But then Nunez does his best work with the ball in front of him. His xG and xG assisted is far superior to league averages and even that of his Dutch teammate (0.58 and 0.26). The issue is we're now used to players who perform both ways.
A lot of this still comes down to stylistics for people. They'll often lament a touch or a run or a running gait. Klopp obviously sees this as more in the micro of pressing triggers, positioning and understanding the language.
And without the help of Biermann and his mates, we're unable to know if the comments were directed at all.
I'm certainly not dragging this analogy out any further and making some kind of English prison comparison to Darwin's debut year. On every level, there's no need.
Nunez has had a testing but relatively fine first season in England with 15 goals and four assists. He'll get better with better players and solid competition.
For an exciting forward, Liverpool supporters have patience in abundance. We will back them to the hilt provided they show the desire to succeed at Anfield.
We've cracked a fair few complex codes of our own over the years. With a few tweaks, Darwin Nunez might prove to be the easiest to decipher of all.
---
🗣️ Liverpool v Tottenham Hotspur: Pre-Match Warmup | #NewPodcast | #LFC @Ian1892T hosts @IanRSalmon, James Sutton and Paul Hogan, while @HarrietEPrior speaks to Spurs fan @DuhaneyPabs…

1️⃣ Download our app
2️⃣ Get FREE tokens
3️⃣ Listen

📱👉 https://t.co/eNpQIJSgGi 👈📱 pic.twitter.com/WukgSWjvj7

— The Anfield Wrap (@TheAnfieldWrap) April 28, 2023
Recent Posts: