After becoming Liverpool's all-time leading Premier League goalscorer, Mo Salah can yet write more chapters into the history books at Anfield…
IT'S easy to overlook greatness when you get to witness it so often.
When you lack the benefit of hindsight or you're spoiled by the fact that you get to see it once or sometimes twice a week, you can quickly forget how lucky you are.
It feels like I shouldn't be able to drive 15 minutes up the road to watch Mo Salah play football. It should be more difficult than that, and yet in June 2017 he decided to sign for Liverpool and the story began. The Mo Salah era started.
There were question marks over whether he was worth the £36.5m fee paid from him following his previous stint in the Premier League at Chelsea — and then he scored on his debut against Watford, followed by 44 goals in all competitions in his first season.
The first player to score 32 goals in a 38-game campaign silenced even the biggest of doubters, not that he would have cared.
And from there he never slowed down, becoming the second player in Liverpool history to score 20-plus goals in six consecutive seasons for Liverpool — an unprecedented level of consistency, availability and genius.
It's funny to think that his quietest season in terms of goalscoring at the club was the year Liverpool won the league, and yet we absolutely couldn't have done it without him.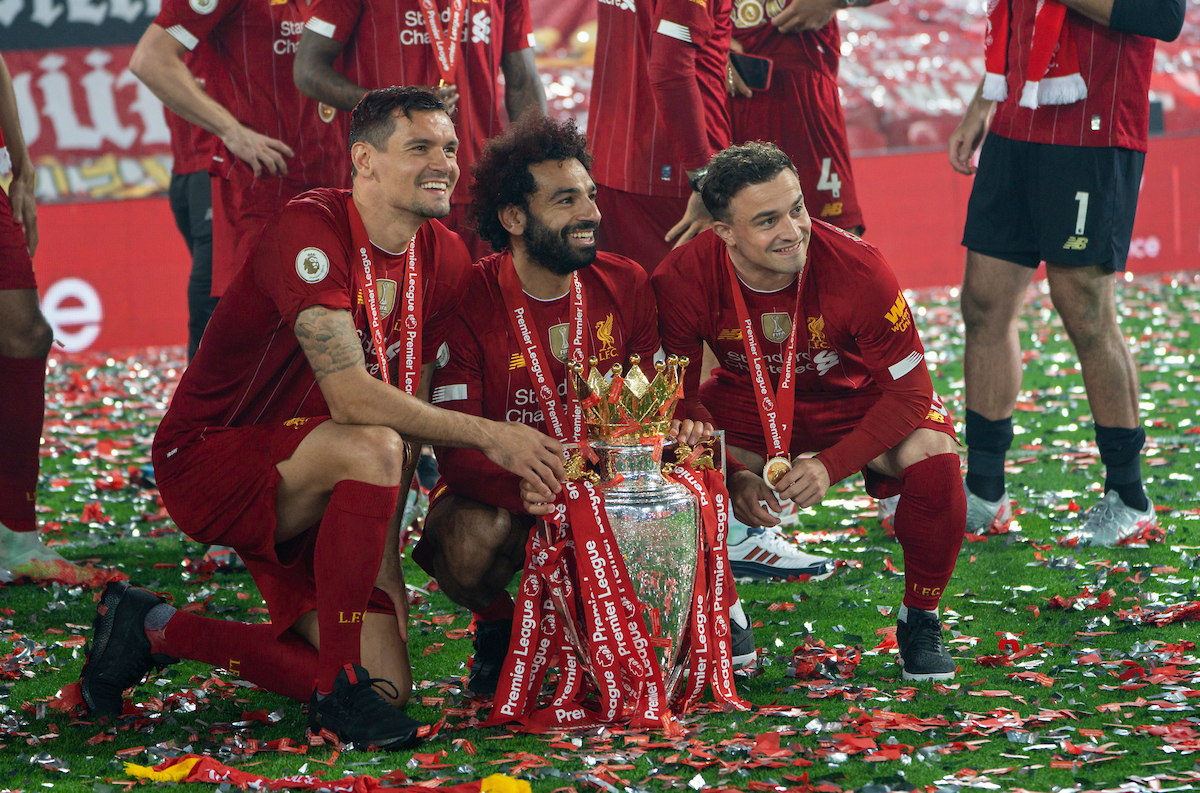 That, in my mind, points to another strength of his game that is so often overlooked: his ability to be selfless. If there is one criticism angled at Salah it is that he can sometimes be selfish with chances, but with 54 assists to his name, he has always been able to pick out the right moments to bring other players in.
That was one of the reasons his partnership with the classic, emphatic front three with Sadio Mane and Roberto Firmino operated so well. If anyone asks about success under Jürgen Klopp in the early years, the trio will undoubtedly be one of the first things they mention. They became the deadliest attack in the league, synonymous with goals and success.
As the names on the team sheet change and this Liverpool side moves into its next stage, at 30 years old Salah still has the biggest role to play. And who better for younger attackers to learn from than him?
There are the smaller, more subtle moments that stick in my mind, like the simple power of wearing a top saying 'never give up' and it becoming the slogan of the season.
And there are, of course, the big moments, from scoring a penalty in the Champions League final, to the goal against Manchester United in 2020 that takes Liverpool 16 points clear at the top of the table.
"I don't think, I just feel," he said after scoring a rocket against Chelsea. He always acts on instinct, and that combined with the fire that burns in his belly make him unplayable on his best days, and sometimes even his worst.
It was only fitting, then, that Salah made history in becoming Liverpool's top goalscorer in the Premier League era in such a historic game.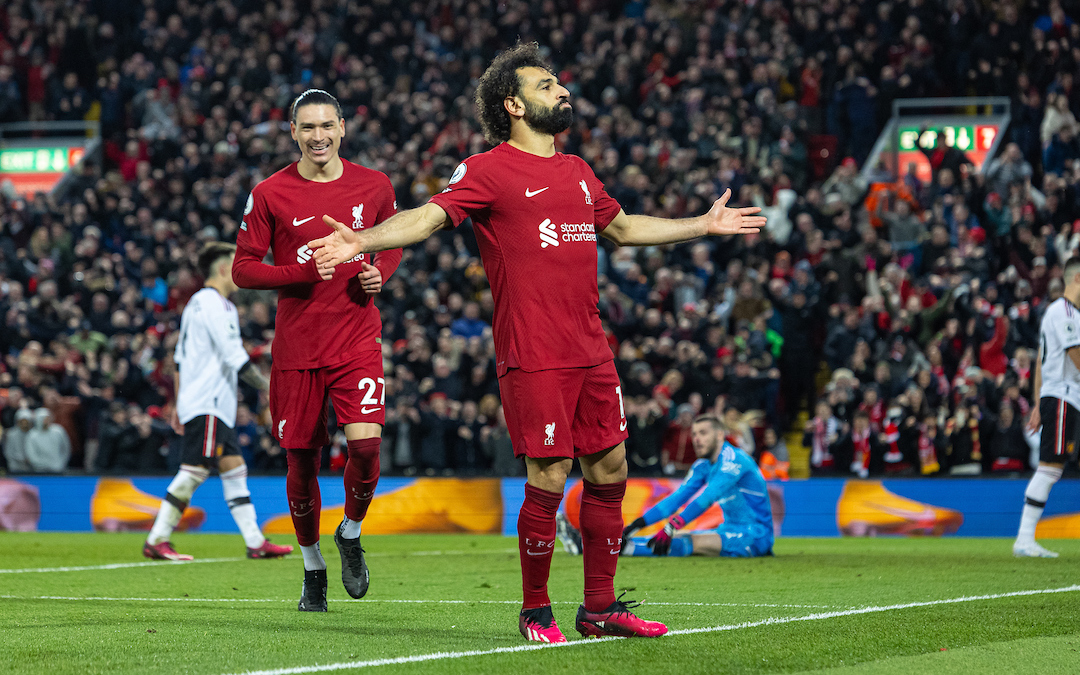 "It's very special, I can't lie. This record was in my mind since I came here," he admitted, but he could hardly have envisioned the way in which it happened.
You could tell just how special it was from the manner of his celebration, as he ran to The Kop and pulled his shirt off in a state of ecstasy and delirium. A usually calm and measured figure, moments like this remind us that he is just one of us. He's capable of getting swept away in the emotion of it all just like every fan sitting in that stadium.
Maintaining more privacy than many of the players, when he speaks, he speaks with purpose. He has an overwhelming sense of humility for a player that continues to break records, going home to celebrate with chamomile tea and declaring "we need to stay humble".
It's that commitment to himself and complete devotion to his job that makes us all certain he can play at the top of his game for years to come.
If we're lucky, there are many chapters still to be written before the book of Salah at Liverpool ends, but don't take it for granted for a single second.
Some 129 goals in 205 games and history before our very eyes.
A Liverpool legend, the Egyptian King.
---
"Salah sat that little centre half on his arse, turns him about six times. The lad was dizzy, he started looking for his fucking horse, the little jockey." 😂

Post Match Show: United 🗣 pic.twitter.com/dNVt1X6740

— The Anfield Wrap (@TheAnfieldWrap) March 7, 2023
Recent Posts: