John Henry reiterated FSG's commitment to Liverpool this week, and Mike Gordon's return to his role is the biggest indicator of that…
FIVE days on and you still want to live it all again.
Liverpool's rivalry with Manchester United has never been my utmost priority. It was always ensconced in some form of Stockholm syndrome. I respected their gravitas because it reminded me of ours.
It's down to such gravitas Sunday was so special. The fixture is globally consumed and the world witnessed Liverpool feast on a United team and captain culturally petulant to the point of unravelling in front of our very eyes.
For the few of us lucky enough to be inside Anfield it reminded you of the magic of L4. That when the alchemy and poetic magnificence in this little corner of the world strikes, there truly is nowhere else to be.
All four corners of the stadium fizzed as Liverpool sprung into life. Manchester United were insignificant. The world outside including the message that flew over the stadium was insignificant.
Apparently crowdfunded, a banner flown over read "FSG out, enough is enough". I didn't see it from The Kop and nobody in the stadium seemed to take any notice. Maybe the elusive step of turning up in person is all that remains for those so passionate in desire to oust the current ownership.
I will, as ever, believe it when I see it.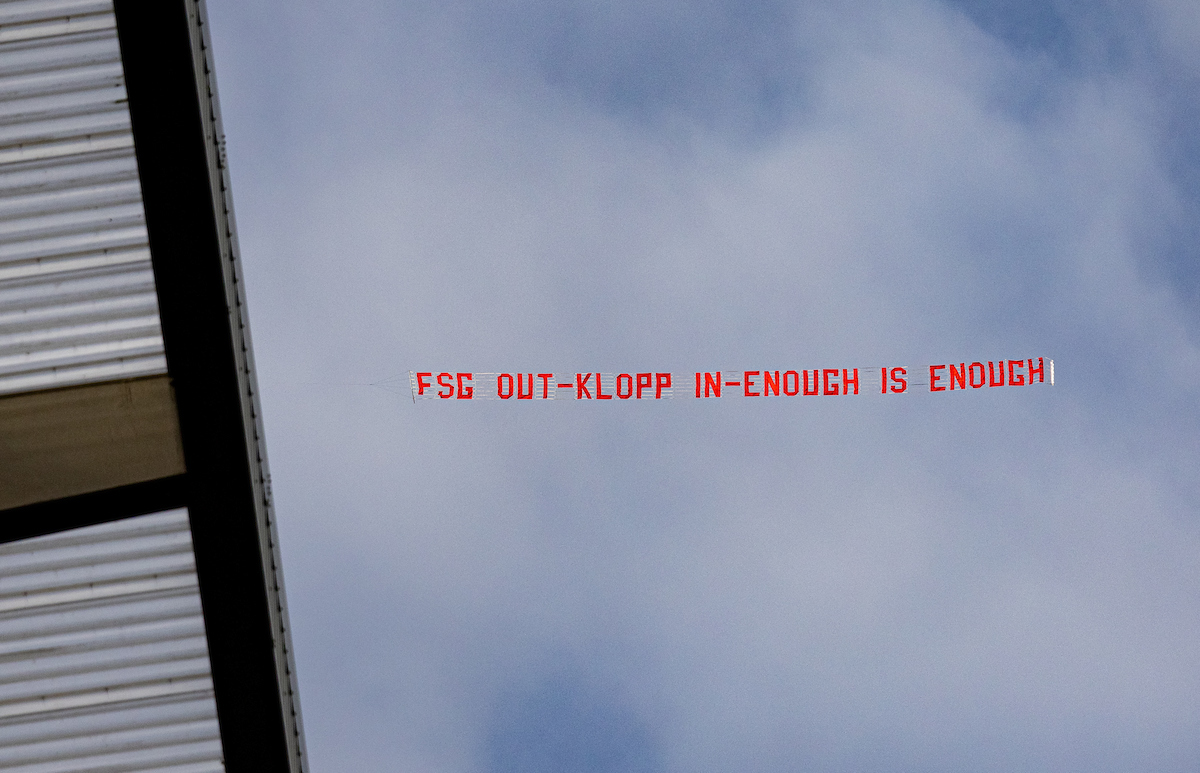 It feels slightly crass talking about Liverpool's owners in a week like this. But perhaps this is the most important time.
Nobody will get everything they want this summer, but there will be seismic change. Decisions will already have been made. Business may have already been done in certain cases. When Liverpool kick-off the 2023-24 season at Anfield, everything including the stadium will look different.
After months of turbulent speculation, John W. Henry spoke to the excellent Dave Powell at The Echo recently to reaffirm the notion that minority investment in the club over a full sale is what's being sought.
"In regard to Liverpool Football Club our commitment remains stronger than ever," Henry said.
Commitment will mean many things to many people. To some it will simply be reflected in the number of incoming players during the closed season.
But scroll to the bottom of the interview and it's the comment Henry makes on a key figure in Liverpool's daily operational running which jumps out.
Henry said: "Mike [Gordon] remains fully committed to the club. He did take time off for a while this winter, but is a long way off from retirement.
"Billy [Hogan] continues to be a driving force for the club. As CEO of the club, his remit is much larger than most people would think. Jürgen and Billy are a very strong combination and work very well together."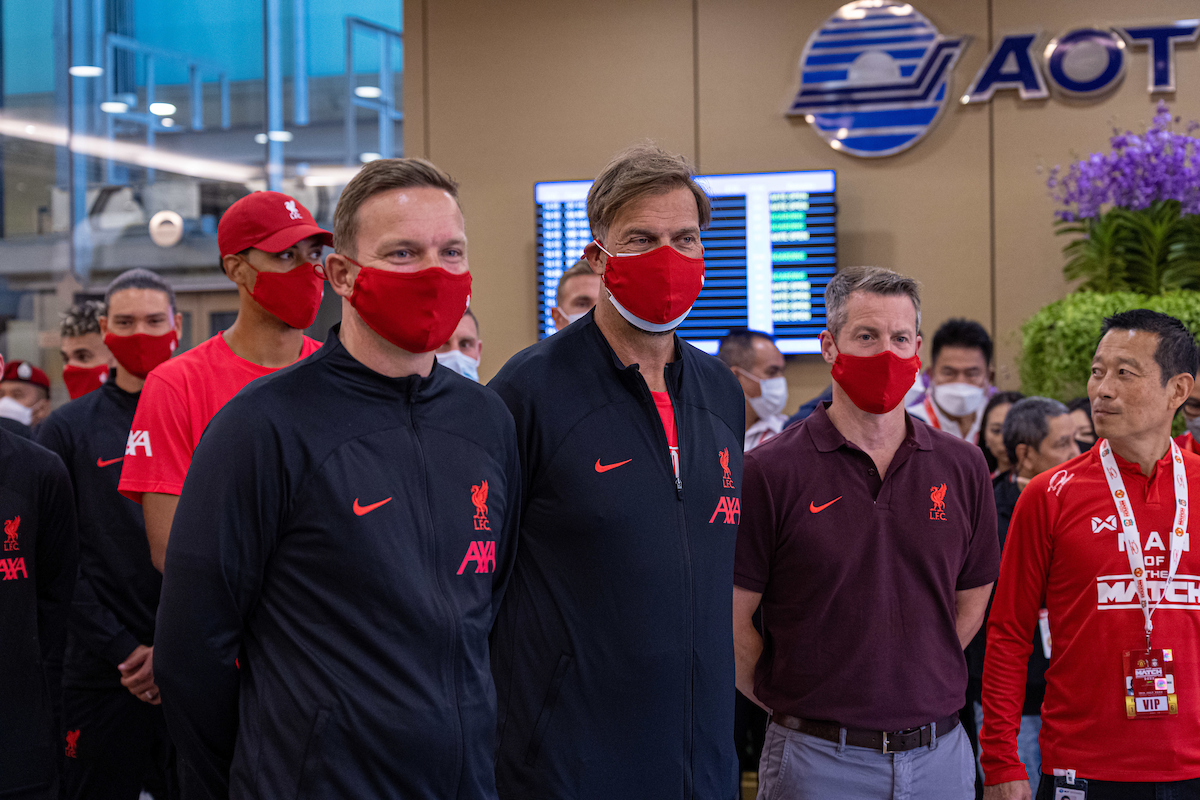 Gordon is someone who has been pivotal to overseeing running of the club since Klopp took charge. He was taken away from this duty in November with the brief of finding investment and possibly new owners.
However, Henry's quotes suggest that like many figures going full throttle at Liverpool in recent years, the FSG President may have needed a break from work.
Klopp has never dimmed down Gordon's role as a conduit between Merseyside and Boston, stating in 2018 that: "Mike is my person. He's our man, in FSG he's the LFC man."
Encouragingly, a quote from Paul Joyce in The Times has stated that: "Henry revealed that the president of FSG, Mike Gordon, has resumed his involvement with the running of the club, having taken a break over the winter."
If this is correct, Henry and FSG may have given their strongest hint yet that, just like Klopp, they're up for the Liverpool fight.
Sunday was joyous, unadulterated bedlam. It was a reminder that while Liverpool were streets ahead of United on the pitch, they have also strived to become so off it over recent years.
The club has been far from perfect this campaign, but Liverpool are certainly better with Gordon next to Klopp.
---
Recent Posts: