Despite Liverpool having such a poor season by their standards, Stefan Bajcetic has become The Reds shining light among the darkness…
YOU get a funny look if you start trying to pick out positives in the midst of a run of form that seems to have very few.
I'm not in the habit of doing that, and on the main show yesterday we talked at length about the micro and macro problems going on at the club. You can listen to that if you want the realism, but for the remainder of this column I'll accept the funny looks.
That's because I want to talk about Stefan Bajcetic — and I'll get the negatives out of the way first. Of course it is not ideal that an 18-year-old midfielder who hadn't started a Premier League game before the turn of the year has now arguably become one of the first names on the team sheet.
His emergence is a consequence of an underperforming team and a significant downturn in form of key personnel in the midfield. It is, though, what I hope we can look back on when we are through all of this (because we will get through all of this) and be thankful for.
Having joined the club at 16, Bajcetic quickly slotted into both the under-18 and under-23 sides as a centre back, before transitioning and thriving in his new role as a defensive midfielder owing to his two-footed ability.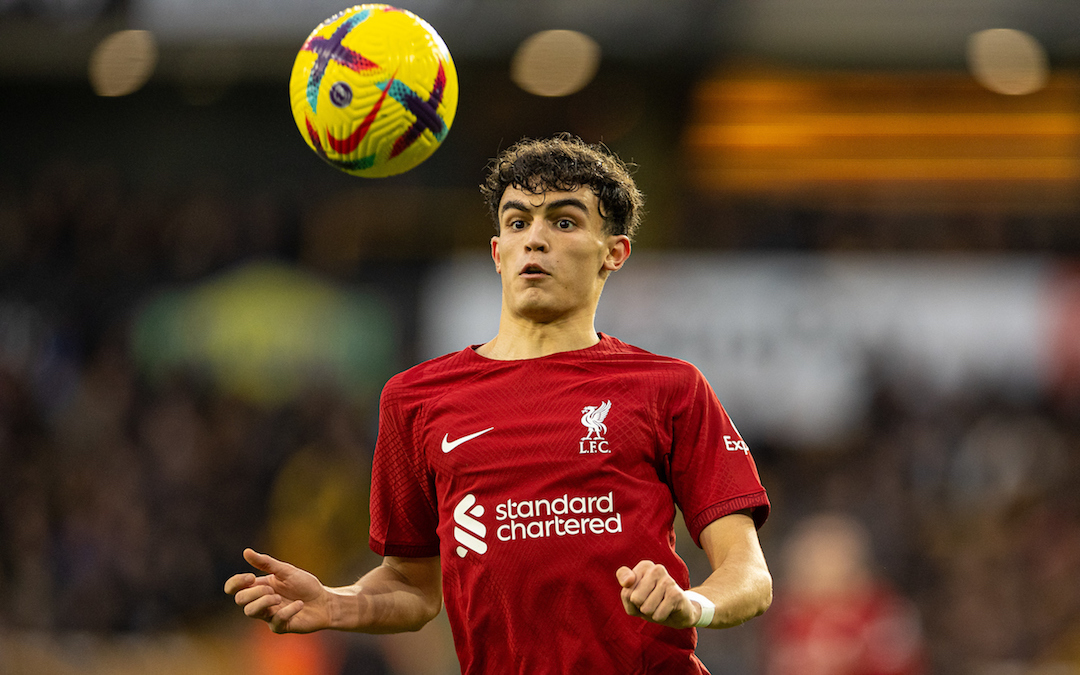 Despite featuring regularly in Liverpool's pre-season games, not many will have expected him to play a big role this season. After all, he only turned 18 in October and his physicality was (and is) in need of development to succeed against the top teams.
Desperate times, though, called for trying something different. With Fabinho struggling to find his form for much of this season and in the wake of a 3-0 defeat to Brighton, a new lease of life was necessary — Bajcetic was exactly that.
An impressive performance in a rare win against Wolves in the FA Cup earned him a starting spot in a big match against Chelsea. Things were far from perfect, but my god did it make a difference having legs in midfield. It was his positional awareness in particular that impressed, making Liverpool's midfield less porous and susceptible to counter attacks.
With four starts across all competitions on the bounce, he has been arguably the team's only consistent performer. That can't be overstated for a young player coming into a team that is lacking confidence and finding it incredibly difficult at both ends of the park.
Yet he remains unflustered and able to play seemingly free of pressure. It is perhaps more impressive than his playing ability that he mentally is able to get himself in the right headspace when the leaders he should be looking to aren't on the pitch. With no James Milner, Jordan Henderson or Virgil van Dijk currently in the starting lineup, there are fewer senior figures to rally round and lead him.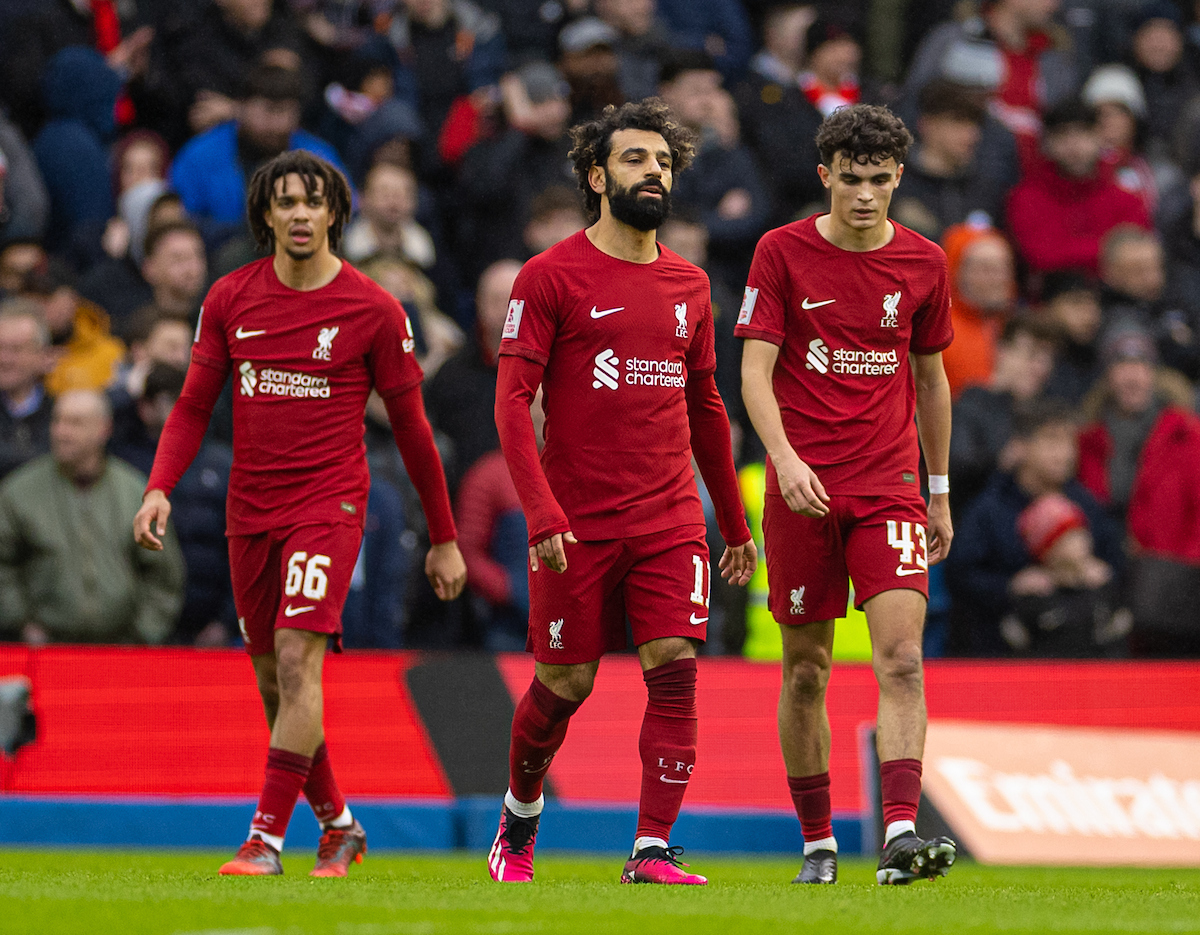 If anything, he is the one inviting those around him to raise his game. The manager singled him out as the one who looked 'full of confidence' against Wolves. Perhaps it's no coincidence that a player who didn't go through the highs and lows of last season is playing like he has no burdens or baggage.
You could argue he is made to look better by the poor performances of others, but he is doing what not many seem capable of at the moment: executing the basics and executing them well. He has pace, recovers the ball well and is a clever tackler. In a one-on-one at the moment, I'd like him to be the player involved.
There are, of course, areas of improvement. Decision making in key moments, the occasional moment of sloppiness and giving the ball away, but these will undoubtedly come with time and as he becomes a more regular fixture in the team.
Those who regularly attend academy matches have said that we're not even seeing the best of Bajcetic yet. There is so much more to come, and I for one think that is exciting. At the moment, though, he has hunger and the ability to disrupt and we need that in bucketloads.
When the present doesn't feel so great, it's nice to remember the future is bright. One day, when we're talking about how much we hated this season, we might just mention his name as the shining light.
---
Recent Posts: