As Liverpool fans are divided over their own club's ownership, how much do Manchester City's charges point to a wider problem in football?
EVELYN Mulwray turns to Jake Gitties…
"Hollis seems to think you're an innocent man," she states.
"Well, I've been accused of a lot of things before, Mrs. Mulwray," he replies. "But never that."
Watching Faye Dunaway and Jack Nicholson spellbindingly torment each other in the ageing classic Chinatown last Sunday offered me some light relief after the disastrous turnout at Molineux the day before.
Nicholson's line would stay with me given the news that broke on Monday.
BREAKING: Man City charged by Premier Leaue with numerous breaches of financial rules following a four-year investigation.
This is unprecedented: pic.twitter.com/ZGzdX210qP

— Martyn Ziegler (@martynziegler) February 6, 2023
Manchester City are not completely innocent whatever the verdict, despite their seemingly perpetual state of surprise that an investigation which accuses them of wrongdoing using detailed evidence does just that.
There's loads to like about what City have done on the pitch, but it's always tainted by the how and its wider impact on football.
I can stand in my glass house with Standard Chartered markings and say this because we're all ultimately made to look like bellends by the enterprise.
But you can admire the football and hate the ethics. You can see that Pep Guardiola, even at his most pantomime Anfield irrational worst is still perhaps a man of integrity.
And then you're reminded of the selfie he and his staff took with Sky Sports News on in the background the moment City's Champions League ban was overturned. A day when nobody won resembled a trophy celebration with ear-to-ear rejoicing and you're reminded that they're all bellends. We're all bellends.
Pep Guardiola and his staff after hearing the news that Man City's Champions League ban had been rescinded. (Source: Manel Estiarte IG) pic.twitter.com/7Btja5U07r

— Transfer News Live (@DeadlineDayLive) July 13, 2020
We would be right not to expect any major reverberations from Monday's report, not because we've all seen this movie and scene when a dozen lawyers enter the courtroom before, but because football and its governing bodies have indeed created this monster from within.
In focusing on controlling certain aspects such as TV revenues, it relaxed on agent and third-party influence, commercial diddles and supporter, community-led voices.
It's why the Super League of 2021 was allowed to announce itself in the public domain right under the noses of its parents.
It's also why John W. Henry, among others, thought that having more control over television rights and giving everyone Liverpool versus Real Madrid every season was what made logical, next-step sense to everyone in the footballing world.
The Premier League is now an island economy. It exists and manoeuvres itself completely different to Serie A or La Liga, two bodies which over previous decades have matched or bettered England's appeal which now resemble graveyards.
The issue that the City report now creates is not what you do about the past, but how you even attempt to buck the current trend for the future.
If regulation is key, then this goes far beyond ensuring that City behave and Newcastle United don't mimic them.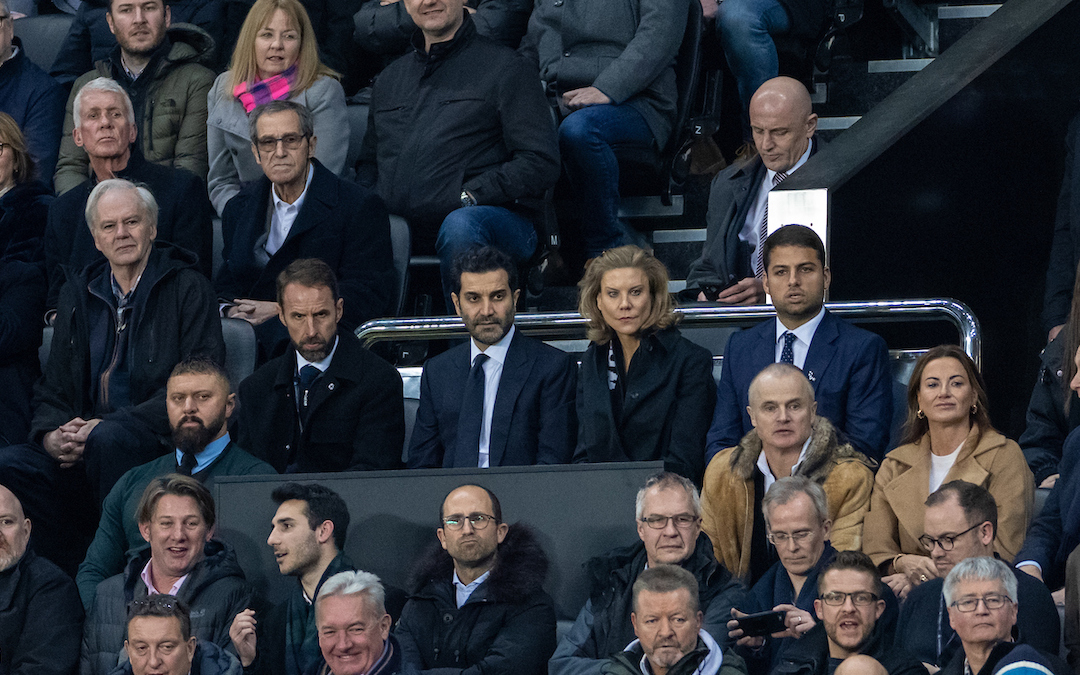 This is about the next Glazers or Tom Hicks and George Gillett, it's about parachute payments, it's about seeing the next Todd Boehly trick before he's pulled it.
Most importantly, it's about changing how we view the game. Liverpool supporters are no different to anyone else. They equate the best chance of success to who spends the most.
If the demand for transfers matches the demand to watch the product, then club's will always strive to supply in the most flamboyant way possible – mostly by trying to outspend others.
We need to move away from this being the aspiration. In no walk of life should we demand anyone spends £100 million pounds for a footballer. Or that a footballer is given half a million pounds per week to play the game.
It's the biggest form of bellendery about and we're all displaying it. The buck stops nowhere right now, but at some point something has to start somewhere.
Maybe at a ground level we could all stop seeing circumvention and greed as the aspiration and treat it more as the problem.
---
Recent Posts: