Despite some high-profile hot takes in the aftermath of Liverpool loss to Real Madrid, the game wasn't as revealing as some are suggesting…
LIVERPOOL need reinforcements.
That was clear before last night's loss to Real Madrid and it was still clear after.
Of their three midfielders who started last night, they have two who are on the wrong side of their peak years, one who is on the opposite side of the curve and is therefore still a raw product, and their options in reserve aren't exactly the most reliable — besides the 37-year-old fella.
You could convincingly argue they need another centre-back too, given the question marks around the form and futures of two out of their four main options, though I think Joe Gomez started off unlucky last night before his head clearly went down.
Again, though, that was the case before and after last night. So I'm not having the idea that losing to Madrid in that way was one of the biggest signs of everything that is wrong with this Liverpool team this season. If it showed any one thing about this year's iteration of our lads, it's that their confidence is fragile and they can be got at.
However, when it comes to getting at teams, we just came up against the best. You may have a team who you would put ahead of Carlo Ancelotti's in the world football rankings on paper, but I'm willing to bet that over a two-legged tie his men would find a way to win and probably do so in the maddest way possible.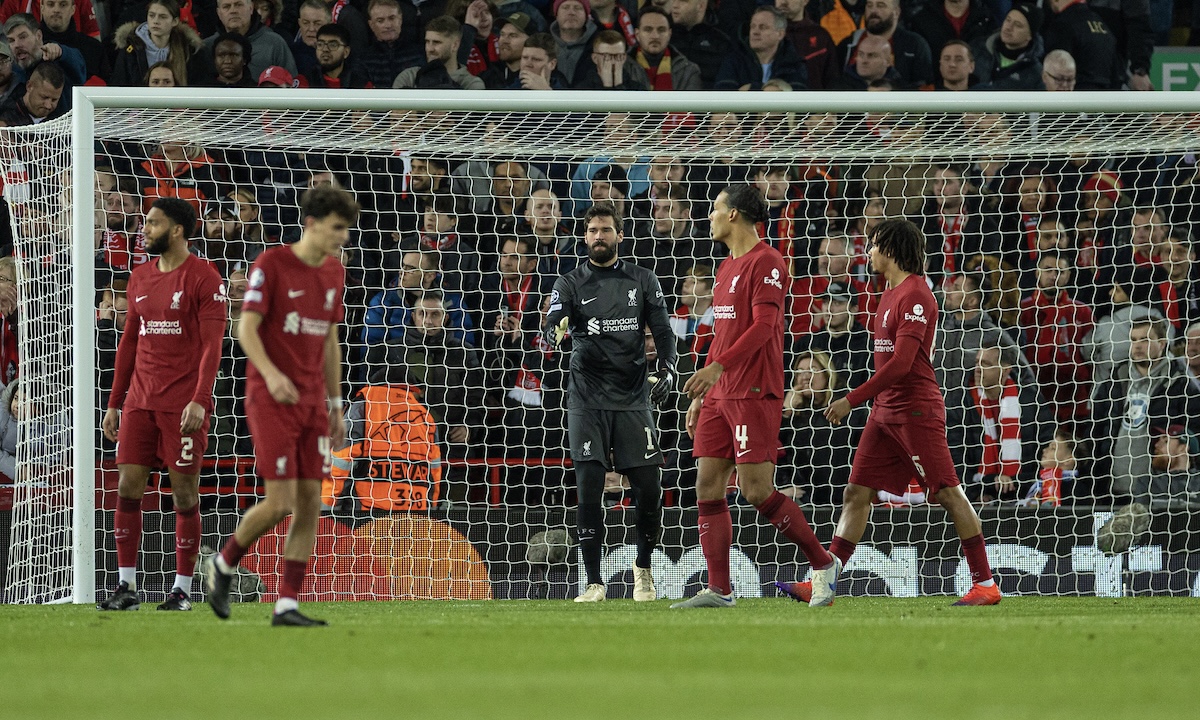 Jürgen Klopp himself called it in his pre-match press conference; Carlo is one of the calmest men in world football and his team are a reflection of that. They don't panic and they could've probably gone 5-0 down last night, but still backed themselves to win the tie over two legs.
Better sides have come to Anfield, but I've rarely seen a more confident side than that.
They are the biggest juxtaposition with this Liverpool team right now. Whereas Madrid will get a goal and think they could easily have five, The Reds will concede one and fear that five are coming — and on this season's evidence they wouldn't be far from wrong.
Klopp and co were looking much more like a winning team after Everton and Newcastle, and yet even some of the takes from those games are wild. "If James Tarkowski scored", "If Alisson wasn't in net", and so on. Sound, well neither of those things are true, and we took all six points.
What Nick Pope deliberately handling the ball did, aside from stop Mo Salah being able to finish into an empty net (if you're a Newcastle fan somehow reading this who thinks that wouldn't happen, search Salah's goal against Salzburg from 2019), was give The Reds a chance to reset.
At 2-0 up and cruising, they could decide that the game was won and they'd protect their lead. Protecting a lead doesn't always look pretty, especially when the opposition feels they now have nothing to lose with 10 men, but they got the job done.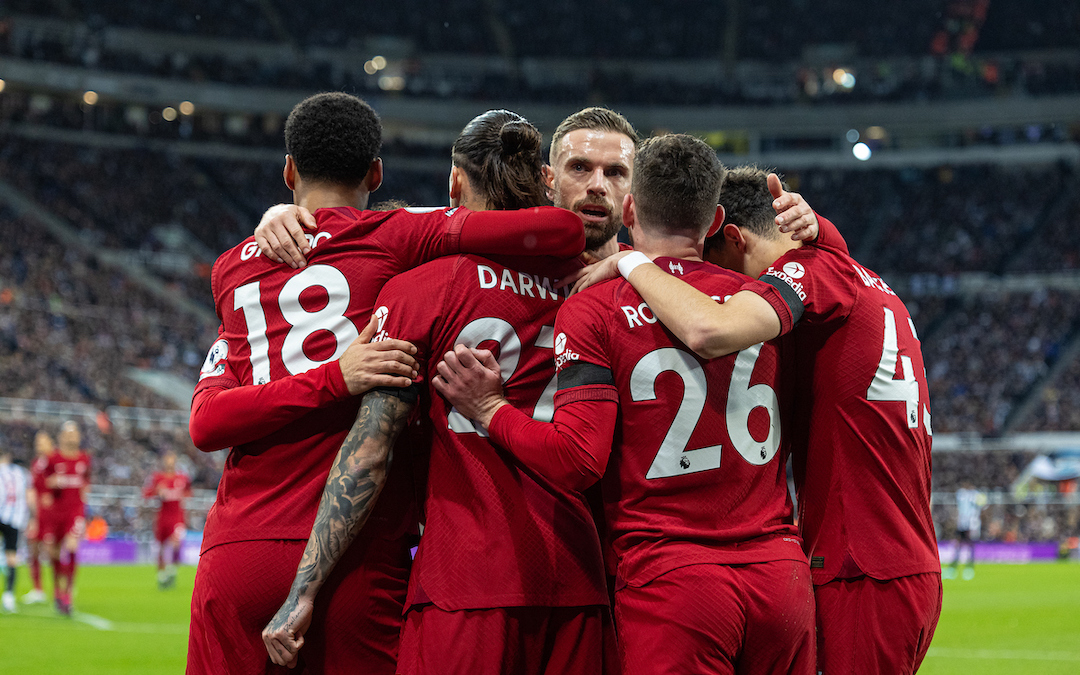 Liverpool go 2-0 up again and look like an attacking whirlwind, but suddenly Vinicius Jr bends in an absolute peach, they completely lose their reset point and Madrid have their opponents right where they want them. That's what they do best, they stop teams being able to establish that reset point and hold onto what they have.
If there's a big worry off the back of that, it's that The Reds used to be able to shift through those gears quite seamlessly. They wouldn't necessarily need a sending off, or the half-time break, or any similarly deliberate event. They could just decide their lead was comfortable, sit into a slightly more defensive shape and pick their desperate opponents off on the counter.
Now, they need more deliberate encouragement not to keep attacking. I can even sympathise with that though, because what scoreline is a good one against a team like Madrid? If you've got them on the ropes, you should go for the jugular. It's a high-wire game to play, of course, but have you met Klopp's Liverpool?
I just can't get onboard with hot takes that decide that game last night exposed everything that was wrong with The Reds, because for the most part they actually played well. They had hard lines against a team who relentlessly creates luck for themselves by having the ultimate confidence in their game plan.
Liverpool don't have ultimate confidence right now and how could they? That's not something that signing a player or two would even fix, but some new ideas will no doubt help them get back to that point.
That was the case before last night, though. So don't be fooled by those hot takes.
---
"The second half Liverpool are left chasing shadows."

"I still don't really know what I've just watched…"

🎥 Post Match Pint

1️⃣ Download our app
2️⃣ Get FREE tokens
3️⃣ Watch

📱👉https://t.co/eNpQIJSgGi pic.twitter.com/7DUdRcjj0Y

— The Anfield Wrap (@TheAnfieldWrap) February 22, 2023
Recent Posts: