With the passing of John Motson, football loses a commentator who loved the game and whose passion made him relatable to fans…
YOU'LL have to excuse me this week.
I could lower my hand into the torpor that was Selhurst Park, but I just can't do it. I'd do anything for you, you know that, but I can't sit through that again. Sorry, but I just can't. I'm sure you understand.
Suffice to say, we look as tired as we undoubtedly are. Save for a great 15 minutes in midweek, we soon resorted to our current form. Soporific, silly and more than a bit stupid.
It'll come good. I've no doubt of that. We have a world class manager and given a bit of backing, he'll lead us back to happier times.
But there was sadder news elsewhere. Last week, the game lost the great John Motson at the age of 77.
It's often difficult to have affection for football personalities who have no connection to our club. It's harder still to admire them when their job is occasionally to criticise the very thing we love. John Motson seldom irritated. That's a hell of an accolade for a commentator these days. They all irk to some extent.
Maybe it was his longevity. I can't remember a time without him. The 70s and 80s were a closed shop for commentators. The BBC had Motson and Barry Davies, while ITV housed Brian Moore and, regionally at least, Gerald Sinstadt.
I always got the impression that Davies saw himself as a bit above the game. At the 1994 World Cup he accused the Brazilians of 'over elaborate nonsense' when (I think) Bebeto threw in a few keepy ups on the touchline. I was disappointed in that. Who doesn't like a bit of unnecessary skill? After all, the game is as much about beauty as it is results.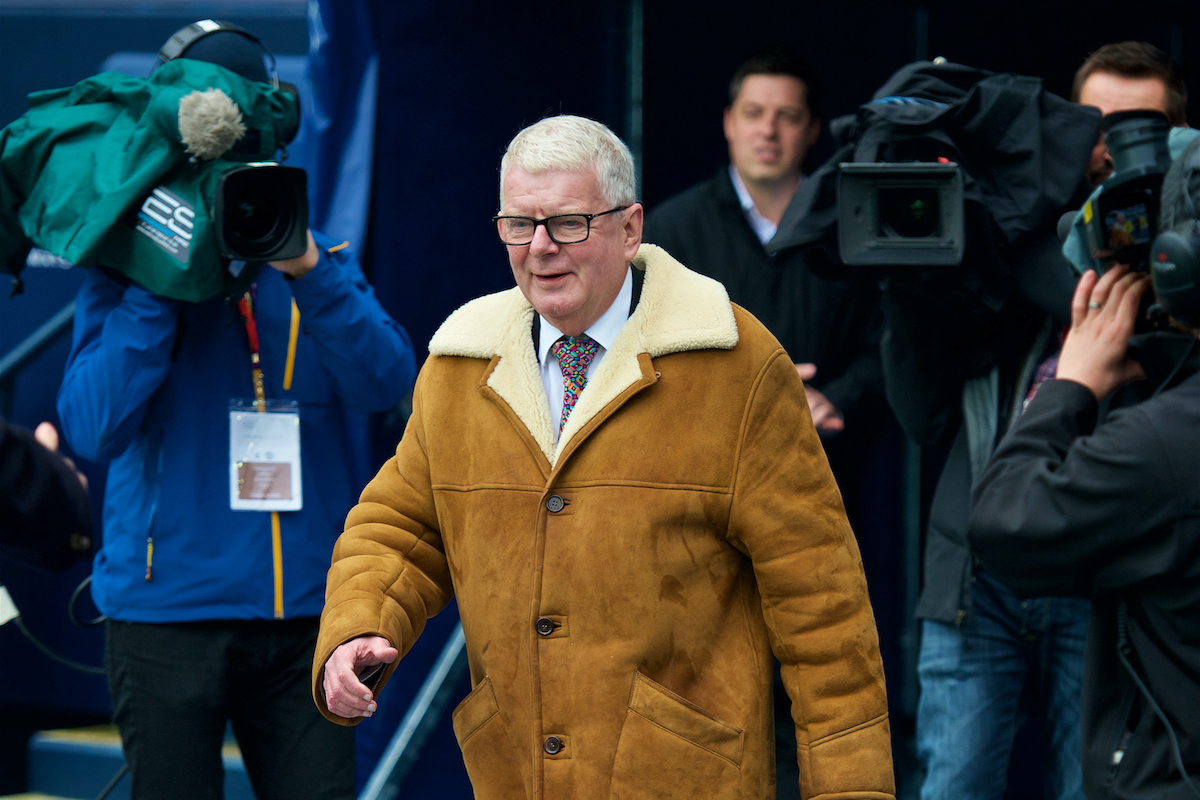 I loved Brian Moore but could take or leave Sinstadt. That may be because of his obvious glee at our going out of the European Cup to Forest, particularly when the recording ended with a brief snatch of The Party's Over, but my enmity, such as it is, is much more petty than that.
His leaving Granada TV meant a chance for a young Martin Tyler to show his chops. Decades later the new man can be heard describing Liverpool goals with all the vigour of a man informing a neighbour that he's ran over their cat.
But Motson had the one thing a great commentator needs — a true and genuine love of the game.
He made his name commentating on the Hereford v Newcastle upset of 1972 when Ronnie Radford's strike led to a pitch invasion by a ton of lads wearing Lord Anthony snorkel parkas.
His league debut on Match Of The Day came four months earlier when he took the mic for, yes, Liverpool 0 Chelsea 0. A point that took us to ninth in the table. At least he missed Saturday's drudgery though our current league position is far healthier now. We're seventh. Go Reds!
His first cup final was our game with Manchester United in 1977. Maybe I should give this more thought.
His most famous line came in the 1988 final. 'The Crazy Gang have beaten the Culture Club' when our Double chasing lads came unstuck at unfancied Wimbledon. It would be a great line if it didn't involve us losing, but it wasn't factually accurate. The Dons weren't quite the ragtag collection of misfits they're often made out to be. They finished seventh that season. The equivalent of us playing Arsenal today.
Despite that, his commentary was usually well-informed and free from the practised soundbite of Sam Matterface and fake outrage and surprise thrown out by Jonathan Pearce. To Motson, everything football was great and that was because, with no obvious favouritism or axe to grind, it usually is. He loved the game. He loved the story of it. The theatre.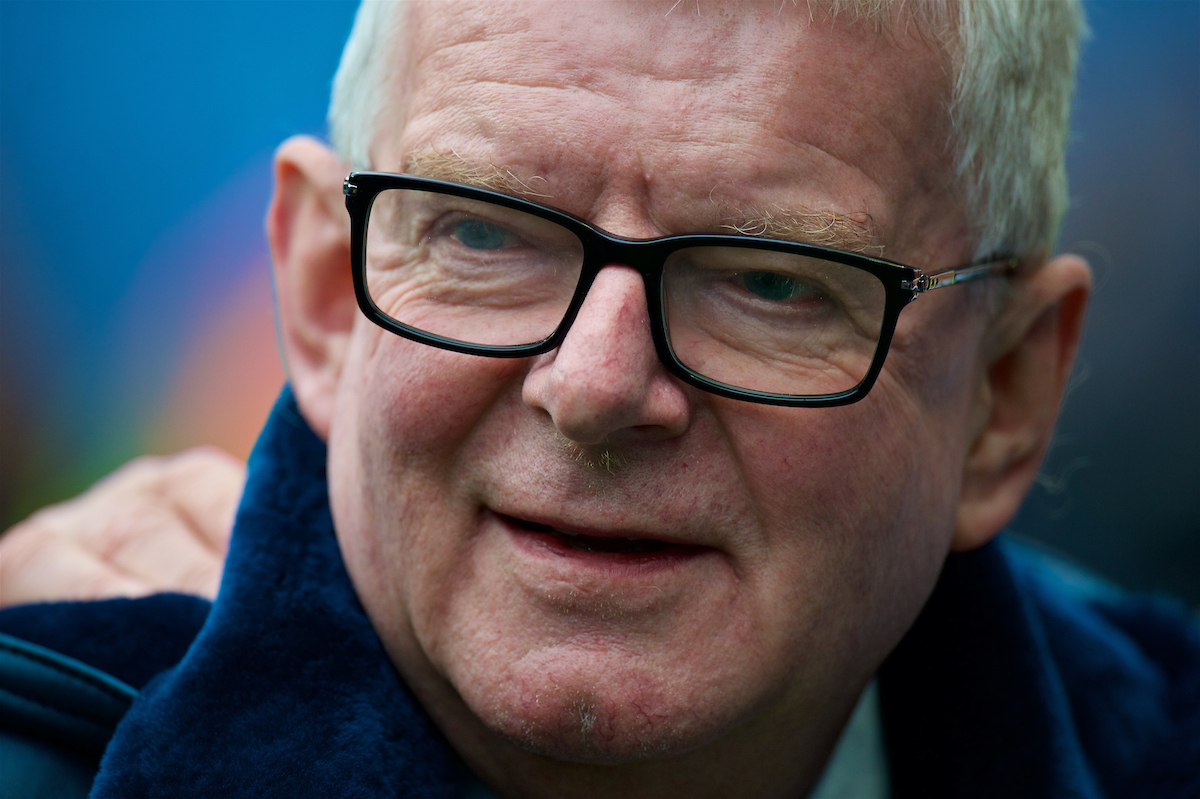 Undoubtedly his most important broadcast is one that has only recently been brought to light.
In 2011, Judith Moritz, the BBC North of England Correspondent, began looking at the Hillsborough disaster in earnest and asked the BBC tape library for any archived footage they may have.
A box of tapes duly arrived and, together with cameraman Rob Wood, she went through them. It soon became apparent that she had the footage of the pitchside cameras picked up before kick off. One of them included Motson talking to the Grandstand team for whom he was covering the match. He was rehearsing links with the production team.
He starts by saying that it's a glorious day and then notices that the right hand side of the Leppings Lane stand was only half full. He's surprised at this as it's apparent that the central pens are already packed and getting busier. He wonders out loud if that area was due to them being tickets from Sheffield Wednesday. Obviously, he was wrong about that but it's important that he, the most neutral of viewers, realised straightaway that something wasn't right.
When the game was stopped at 3.06pm, Motson states immediately that the fans on the pitch were not there because they were 'misbehaving'. He recognised that it was solely due to overcrowding. Other journalists soon looked to blame the fans and found tawdry accusations easier to relate than the truth, but Motson was a class act and told the truth. The actual truth. It's an incredible recording and his honesty was typical of the man.
There aren't many commentators who would receive the plaudits we've heard this week. He'll always be the voice of the game for me.
We've lost a true great.
---
Recent Posts: