Liverpool are struggling right now and with some big decisions to be made in the short and long term, a huge summer looms for the club…
HOW was Christmas?
I was struck down with a horrible flu for the most part. Feeling slightly better towards the back end of Boxing Day, having had the remedy of watching Goodison Park capitulate followed by Liverpool offering the gift of maturity at Villa Park.
Brentford, and to a degree Leicester, has dragged up ghosts of Christmas past. But as it's a time for reflection, I'm grateful that I neither required an ambulance in Britain at any point of my illness or was draped in blue as an infant.
This seemingly isn't a time for counting blessings among Liverpool supporters. One of the things I've been reflecting on most is how difficult it is to reclimb the mountain if you've even slightly fallen off. Jürgen Klopp's tenure is all about lessons. It's a time we'll all look back on with so much learning about the true essence of journey.
So, I'll ask again, how do you go back to feeling like you're on the way to something special? How do we go back to enjoying this? Manchester City have ensured Liverpool never got to enjoy anywhere enough time at the summit. So, they needed to regroup and try something new.
You can forgive them for not being prepared for a fall. Klopp and his team have become accustomed to 90-plus points a season. We sauntered into another Champions League final last season with the assurance of it being a biannual event to look forward to.
With that, they prepared to evolve accordingly. I'm adamant Liverpool wanted to move more towards a City style of play, which suffocates and exhausts deep-sitting opponents and is less energy intensive in the final throes of a season like 2021-22.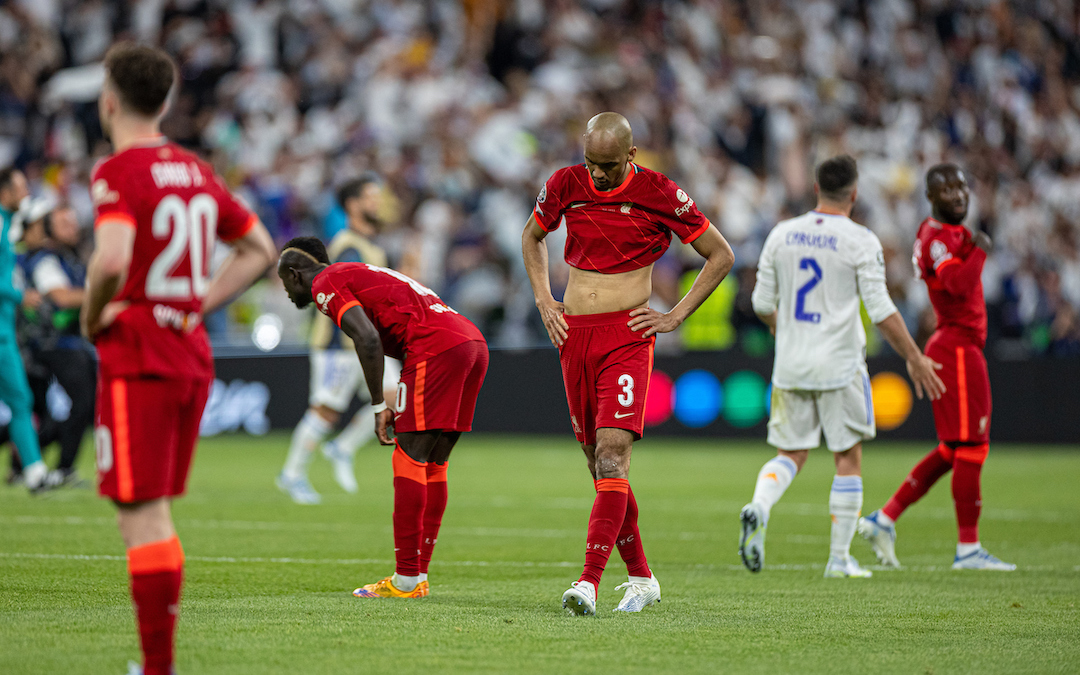 If Klopp prepared them to play in some variance of a 4-2-4 formation for, say, half the season, then his faith in midfield options could be justified. We can all point to why that hasn't happened, but injury and opposition confidence in engaging with this team unlike before is clearly the biggest factor.
You only have to look at how Monday's opponents targeted Liverpool's left and Virgil van Dijk – something previously thought frivolous.
Liverpool have brought in Cody Gakpo and we're all looking forward to seeing what he offers, but the biggest restoration project will come this summer – the most important summer in Liverpool's recent history.
Four players are out of contract, three of which are midfielders. I believe you can make a valid argument to sell another two, but I very much doubt they will.
Let's argue that three leave, that requires at least three in. I think you can also make a case for another massive centre-back who can also play left-back and probably a backup goalkeeper, should Caoimhin Kelleher leave.
Where I'm getting irritable is uncertainty around what is defined by what. For instance, if the club went into this season knowing the scale of work on 12 months later, the budget shouldn't be purely dependent on Champions League football.
Ultimately, my worry is that they've given themselves too much to do. That five into three doesn't go and we end up with some compromise of one or two of the current expiring contracts being renewed purely to ease the workload.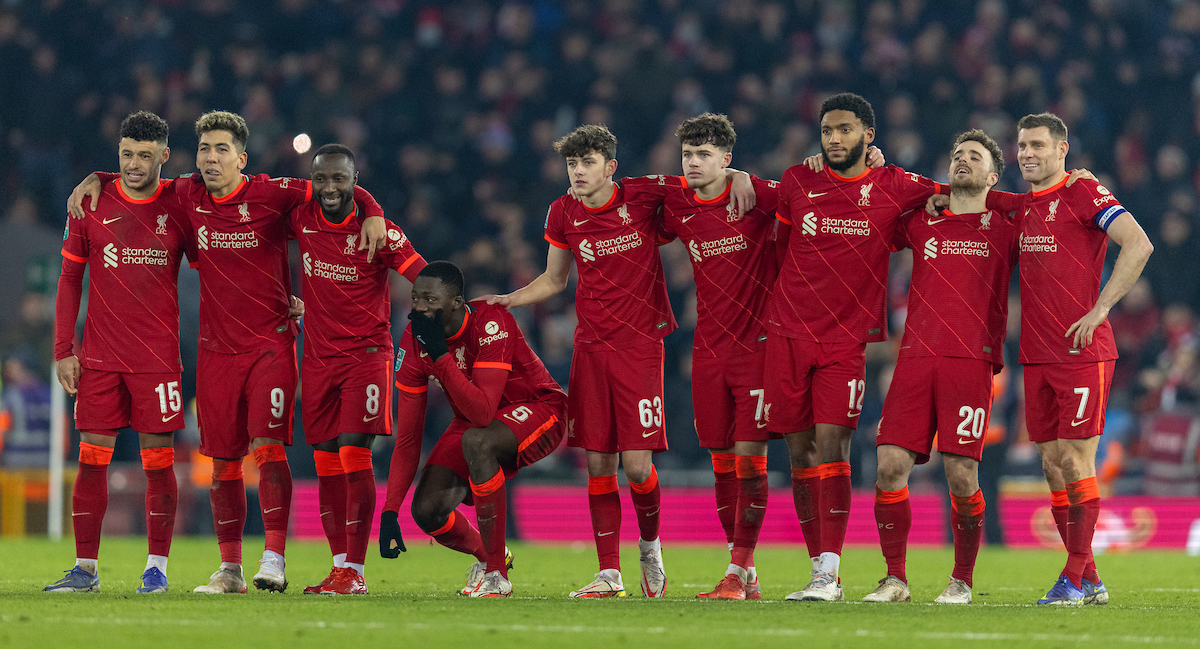 There's something else. (Can tell I've been away from the writing, can't you?) Liverpool's need for restructure off the pitch is being greatly underplayed. It's a basic point that many make since the news of Julian Ward and Ian Graham's departure, but it's just as important as sorting the midfield.
Eddie Howe is getting rightful plaudits for the job he's doing at Newcastle, but the club have done the right thing in putting the best people around him, including Liverpool analyst Mark Leyland, who was supposedly extremely highly rated at the club.
Liverpool must seek the best support structure and expertise around Klopp to enable success. That will focus attention on a Sporting Director, but the club's data-driven approach needs to also be restored to enable the right decision making to occur.
It sounds like a lot of work because it is. Priorities in Boston need to shift across the Atlantic and how to improve what's been built above all else, including selling the asset itself. Mike Gordon's role shift is a prime example of those priorities being skewed and focus being lost.
There are tons of nonsense distractions around at the moment, ranging from Darwin Nunez's goal return to Didi Hamann's tin-foil-hat waffle about Pep Lijnders.
Irrationality will always rampage in times of challenge, but Liverpool must remain fixated on getting the next closed-season right.
The work starts now to give themselves the best possible chance of doing so.
---
"Who comes in around the £40-60 million mark? Personally, I would love Caicedo from Brighton. Lads who come from them normally go on to do good things."

🎙 The Gutter

1️⃣ Download our app
2️⃣ Enjoy FREE tokens
3️⃣ Access this podcast

📱👉https://t.co/yTcwWTZN7t👈📱 pic.twitter.com/vmTIvWAXDg

— The Anfield Wrap (@TheAnfieldWrap) January 5, 2023
Recent Posts: