Liverpool have been overtaken by their rivals in the not-too-distant past, and they're in danger of losing the race against time again…
AH, we're back here again. Grim, isn't it?
I feel sorry for the kids or newer fans who have never seen Liverpool be a bit shit. The shock of seeing teams turn up to Anfield and still having a shout at a win in the dying minutes must be deeply unpleasant for those who are just used to win, after win, after win.
We probably all have our own version of this — that minute where we seem fallible. I certainly had a jarring epiphany back in the 1990s
I seriously started to follow The Reds in the 1976-77 season when I was eight years old. I can remember the odd game before that, but that was the year when I first knew who we'd be playing at the weekend rather than just hearing the score afterwards. Then came sticker albums and the weekly begging to be taken to a game.
My nascent support was rewarded with a litany of trophies and glory from that season to about the start of the 1992-93 season when, though I would never have used the word at the time, Liverpool turned shite. Absolute cack. Garbage.
By the start of April 1993, Graeme Souness's Liverpool sat in 13th place following a 4-1 hammering at Ewood Park — a battering masterminded by Blackburn's Kenny Dalglish, who had returned to football but not to us.
Back then I wasn't too concerned. Liverpool would come good. After all, Liverpool always came good. We were Liverpool. That's just what we did. I didn't enjoy the turgid performances from men whose waistlines were noticeably larger than they'd been the previous season, but you just sort of knew that we'd pull it round.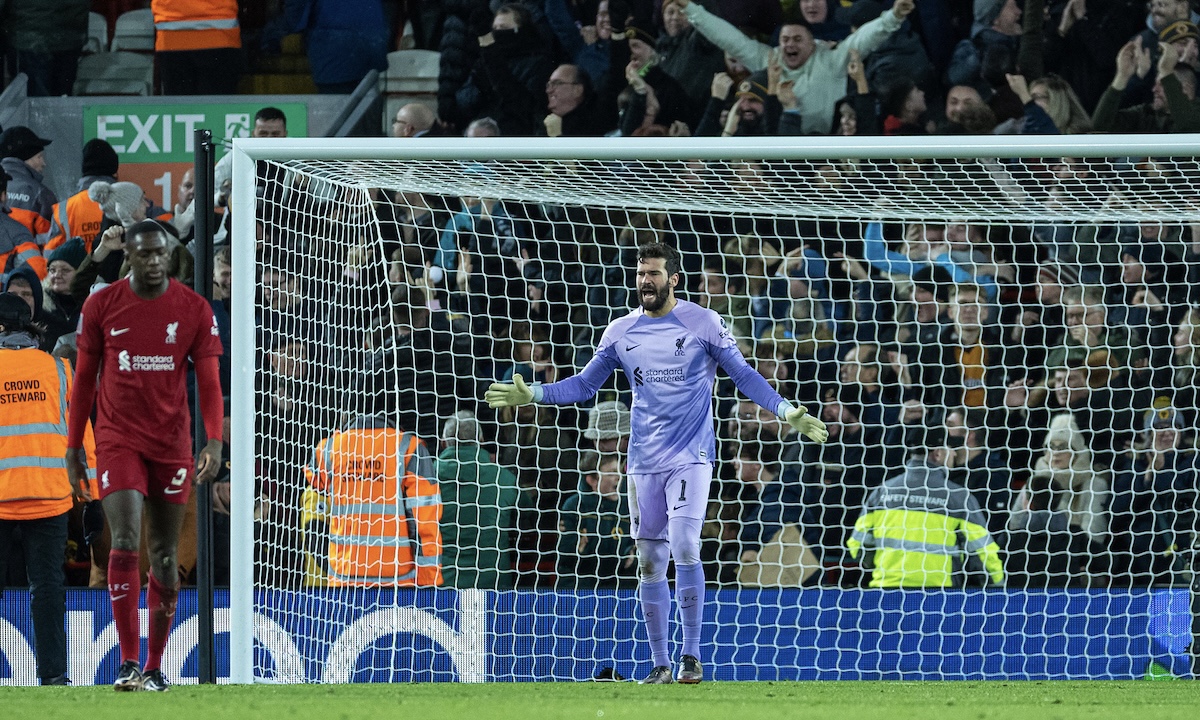 We finished that campaign in sixth place and to this day I've no idea how. We were a pub team playing in better kits.
Things aren't that bad now, but they are grim. Going to the match these days is like going to see the worst film in the world (Sliding Doors) midweek and then being forced to watch it again at the weekend.
And yet you look at the players and wonder how. The first team is ridiculous. On Saturday, I watched Cody Gakpo pass to Mo Salah who knocked it back to Trent Alexander-Arnold who played it into Darwin Nunez. Those lads play for Liverpool. Not the worst quartet in the division.
But you look at the midfield and wonder if they've ever met. Fabinho and Jordan Henderson run like they're in the midst of a Tough Mudder while Thiago Alcantara, glorious though he is to watch, hardly hurts anyone in this system.
From Leicester to Brentford to Wolves, there was little change in tactics or dynamics. Harvey Elliott hasn't grown six inches or gained a stone of muscle in that time, nor has Jordan curtailed his age like Dorian Gray, and Thiago hasn't yet cloned a separate runner to allow him to do what he needs to do.
But Virgil van Dijk has got himself injured and the keeper has thrown a couple in. This isn't on them, though. You've got to look at the board and the transfer policy. You have to.
One of the reasons that Liverpool of 1992 went south was due to us having too many of the old guard starting games. The average player age crept up just as Manchester United's went down. The shift began there and then.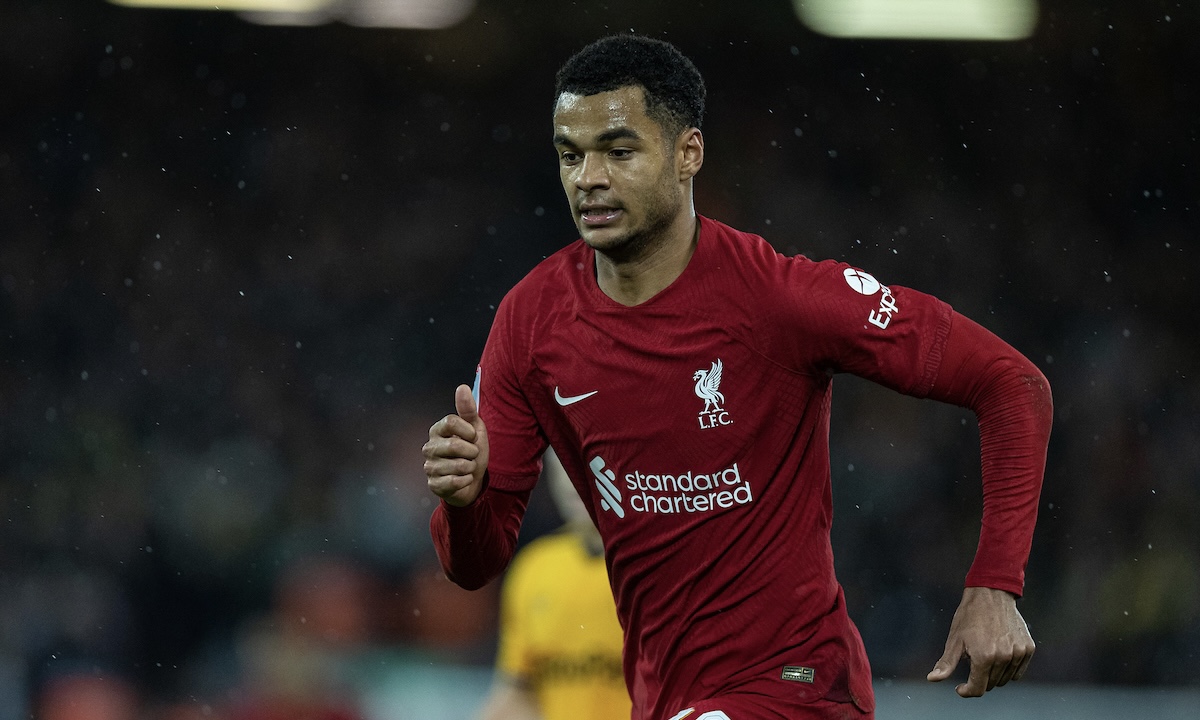 That lack of continuity is on the club and though Jürgen Klopp has a history of waiting, waiting and waiting for his player rather than settle for the next best thing, it's going to hurt us for a while. We saw that with the Virgil hiatus between Premier League bollocking and New Year's Day 2018. It seems he'd never rather make do. His first choice is the only choice.
If that's the way it has to be then we can hardly argue that he hasn't got the track record to show that it works. Eventually.
Personally, I'd look at playing four at the middle, given that the left side of the forward line usually contains midfielders in Diogo Jota and Luis Diaz's absence, but that's just me and I haven't won a European Cup.
If the club are holding out for Jude Bellingham, then there might be a reward for that patience. If they're not and we're just preparing for another scattergun transfer policy, then they might as well start buying now when we're desperate for fresh legs.
Yes, this is on the club and not the players. Don't get me wrong, a lot of them are driving me mad right now but the lack of age-ceasing injections, lack of cloning or sudden height and muscle growth are not on those lads.
These are the same people who have delivered time and again and it sickens me to see people slating them just because they're struggling and need support. They brought the success we've always craved and that should never be forgotten.
That's not about accepting mediocrity. No one is here for that. We all want success first and then a legacy.
Sometimes you pay for the good times with Leicester, Brentford and Wolves. Sometimes you have your faith tested by this club. Sometimes it's what makes the best of times better. There were just under five years between Hodgson and Klopp and I feel we paid for the latter's success with far worse teams, results and performances through those years.
I don't know, maybe this will be a wake-up call. Those trophies didn't just arrive from nowhere. If the manager has to tear up his system and find a new way to win then we might have to sit through the odd Brentford game before we're back to open top buses.
It'd be nice if we bought a few players, though. Good ones. Ones that could save the season.
Is this too cynical? Maybe. It just seems a shame when I consider Saturday's game to be a defeat rather than a draw. It just felt like a loss. Should have been one, in all honesty.
We might — might — be back to the grim days again. Days without a spark or splendour. I hope not but this is where we dig in, not when we're dancing around pitches.
I hope it comes sooner than later. I never want to sit through that film again.
---
"I'm furious we've got a replay and have to watch that again…"

"It was agony."

🎥 Post Match Pint

1️⃣ Download our app
2️⃣ Get FREE tokens
3️⃣ Get our reaction to Wolves

📱👉 https://t.co/eNpQIJSgGi 👈📱 pic.twitter.com/OMv5qv1gPi

— The Anfield Wrap (@TheAnfieldWrap) January 8, 2023
Recent Posts: