Even after winning every possible trophy at Anfield, Jürgen Klopp has earned an even bigger accolade in the eyes of Liverpool supporters…
I'M a bit old for heroes.
I've always felt adulation should be kept for your first three decades. Maybe that's the cry of the cynic, but the more you invest in someone, the more likely you are to be let down.
Mine will be more than familiar to people of my generation. Kevin Keegan, Kenny Dalglish, Ray Kennedy, Ronnie Moran and Pauls McCartney and Weller. The usual. They took up most of my time growing up.
So, when it comes to Jürgen Klopp, I'll just express my thanks as an intense respect rather than a love letter.
The problem with managers is that they're instructed to talk a lot and therefore always have the opportunity of sticking their foot in it. A frown can never be far away. It was the same with Jürgen initially. In one of his first interviews, he expressed his love for the band Genesis. That wasn't the start I wanted. I can't abide Genesis.
Come 2015, I was more or less resigned to supporting an average Liverpool side albeit with one of occasional peaks. I never warmed to Brendan Rodgers. The language of LinkedIn is never for me. All that 'part of the dance' nonsense and faux philosophical aphorisms left me cold and, as much as I loved 2014, I always felt that a 2015 was coming and that it might be the norm.
Many knew the ending was coming for Brendan on the day of the October 2015 derby, though the talk of his replacement was less known. I was sat in my mate's car at Warwick Services when word arrived. Hardly news, but once we looked at the betting and saw who was odds-on favourite…
Neil, Andy and I discussed the arrival of Bill Shankly on the On This Day show last week and, in particular, the sense of a manager coming to a club at the right time for both parties. I used the word 'alchemy' because I'm the sort of tit who does that. In 1959, Liverpool were in dire need of a man in dire need of a project.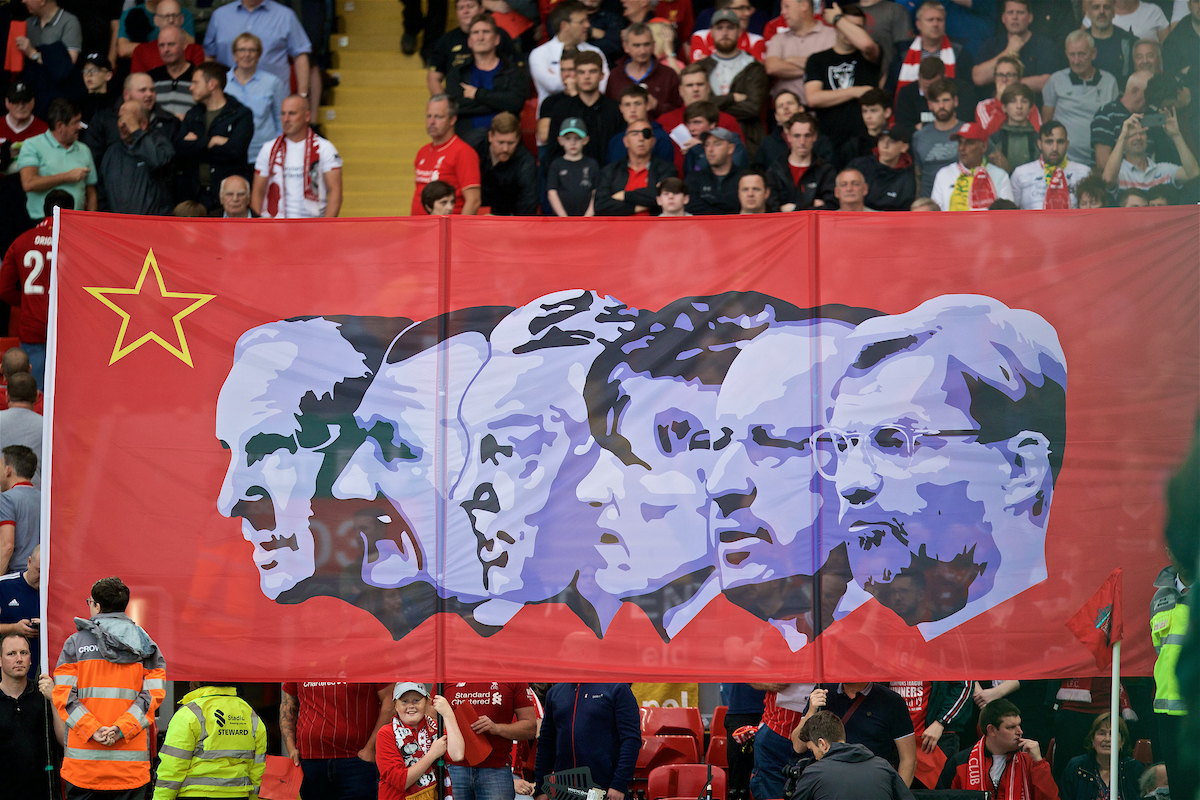 Though Jürgen's achievement can never be considered the same as Shankly's, he too joined a club desperate for change. He was at a crossroads too. The great Dortmund years had given way to the bad Dortmund years and, though he denied being tired, a combination of poor results and an inability to replace Mario Gotze and Robert Lewandowski, must have made him wonder if it were time for a change via a beach.
I didn't always like what he said — that cynicism thing again. 'Doubters into believers' is a bit hard to take if you'd seen more false dawns than most and the whole 'if you really love this club then you need to believe in our way,' statement of September 2016 really yanked my chain. Really love the club? I've been here for decades, mate. Come on, eh?
But all he really wanted was for us to all be on board. An ultimate buy-in to progress us to the next level. A tough ask to the league's most fractured fanbase.
It's hard to sum up just what he's done for the club, though this sentence is a start…
He's won every single trophy he could since he's been.
Yeah, yeah – the Europa League, but he even took us to the final of that.
It's difficult to dislike any manager who has come in, changed the tactics, the culture and the trophy cabinet size. A lot of people would get behind Pol Pot if he lifted the odd trophy. ('Sure he had the odd genocide in him, but look at his Carabao Cup record'.) Luckily for us, Jürgen Klopp's got one more thing to his name.
He's absolutely sound.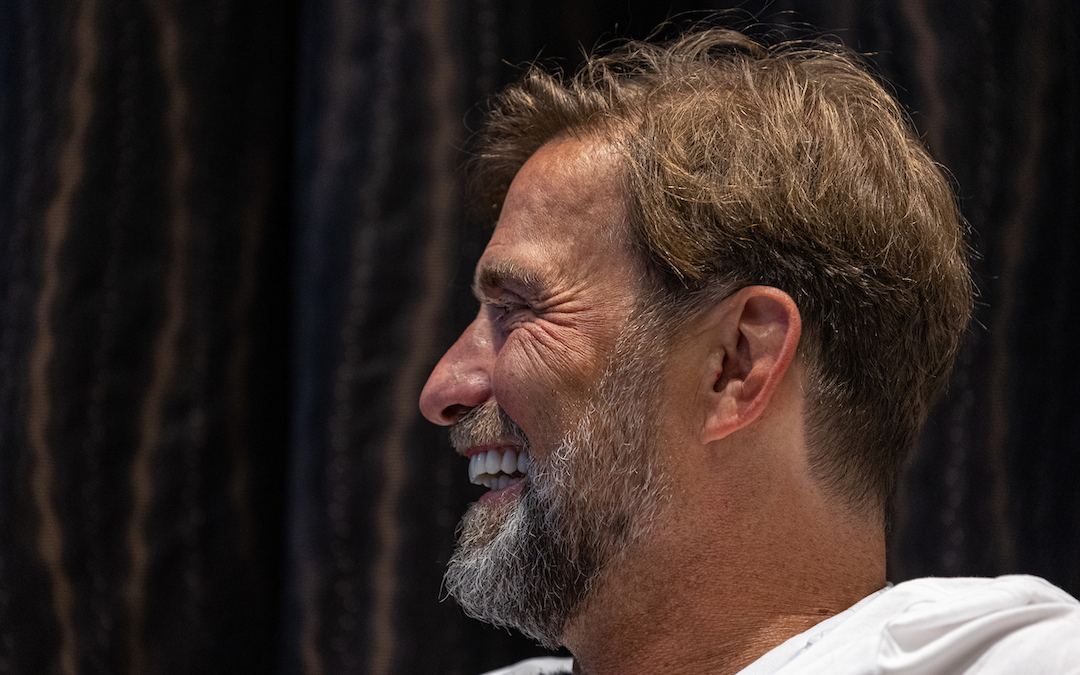 I mean, what a man! A solid pint. A man who stands on the right side of every issue, Genesis aside, and who wants you to come with him — not through rage or rant, but with measured argument.
I love that he believes in people and sees the fans as the ultimate audience rather than his paymasters. I love his camaraderie with his team and, at the same time, I love that he's rude to journalists and pundits when warranted. Des Kelly, for one.
Kenny and Shankly had that too. Always happy to praise the support from the terraces and a cantankerous outlook borne of frustration and impatience when it came to those looking for a story or keen to sow a seed of dissent.
Moreover, he's a man on our side. The punches he throws to The Kop at the end of a win isn't the stunt many would have you believe. It's a bonding process. 'We won today.' Not just the team. All of us.
More than anything in 2015, I just wanted to get behind a manager who I could trust to deliver. I was tired of going close only to see us fall back further. I wanted genuine progress that was leading somewhere.
Every fan of every club wants that, but hardly any of them get it. The odd cup run or win is the best they can hope for. Nowadays, we can feel a bit deflated after winning two cups, losing another final and being a point behind the Champions. Some are furious that we didn't end up with more. I'd like to remind them of Liverpool 2007-2017.
The last seven years have been a dream. I never thought we'd see days like these again and never so much as hoped that any success would be built upon. He's raised the bar on every single level and he's made us whole and in touch with the club again.
I can pay no higher accolade than that.
---
Recent Posts: