Jürgen Klopp has fostered many relationships throughout his journey to Liverpool, but his relationships with fans have been most important…
BACK in October 2015, I felt as though I had missed the boat, too young to remember the famous Champions League and FA Cup conquests of the Rafa Benitez era.
Brendan Rodgers had just departed Liverpool and we had spent the year or so prior in the wilderness staring foreseeable mediocrity dead in the eyes.
That same month, Jürgen Klopp breezed into Melwood and promised a title win within four years. Four years? No chance. Not with the team we had back then.
Klopp galvanised us. For the first time since the 1980s, it felt as though Liverpool had shown true ambition. A full-blooded gegenpressing assault on the summit of English and European football.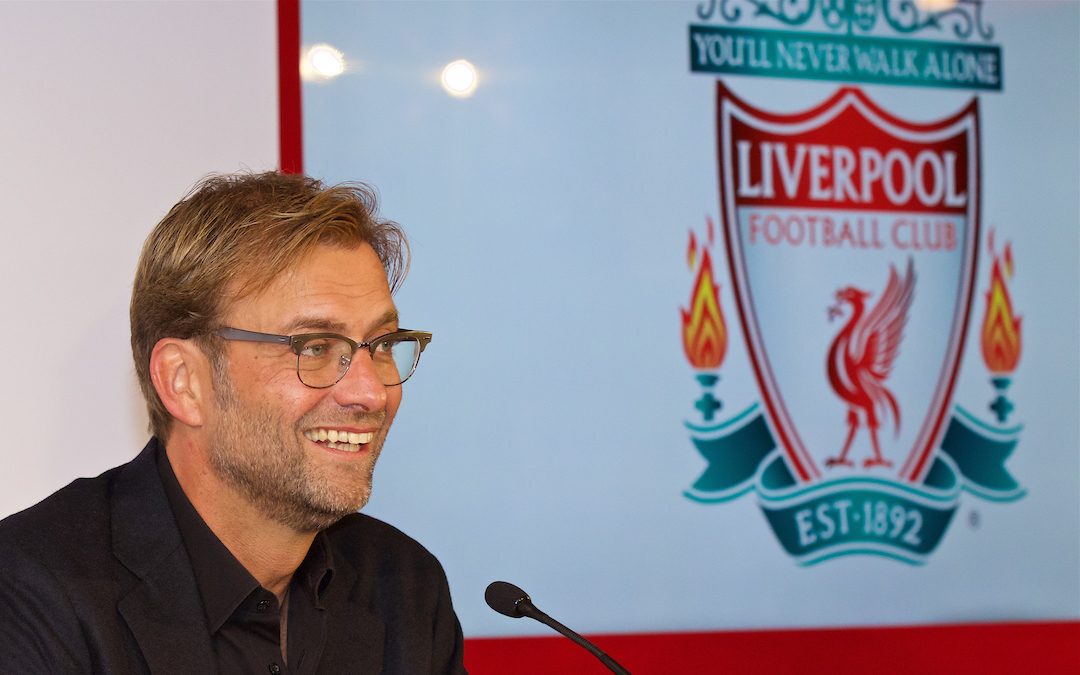 Jamie Carragher has since made a comparison to Bill Shankly in his ability to communicate and command the ear of Liverpool supporters. Klopp created a synergy between himself and the supporters that very few of the rigidly media-trained present day managers have succeeded in enacting.
I was staggered by the early results. Wins over Chelsea and Manchester City were performed with gusto, catching teams off-guard and playing without fear of the opposition, fear of failure. This was a team unrecognisable from its timid, disjointed state just a few months prior. He didn't just galvanise us. He galvanised the team.
From the moment Klopp signposted his desire to win a title in that opening speech, my eyes were fixed on the league. Close second-place finishes in 2002, 2009, 2014 and 2019, coupled with endless taunts from rival fans had me desperate for success.
Sure enough, he delivered. The best year of my life supporting Liverpool ensued in 2019-20. Every week saw a fresh adventure as notable wins over Tottenham Hotspur, Manchester City, and Chelsea propelled Liverpool well clear at the top of the Premier League table. This was capped by that famous win over Manchester United at Anfield. A day I'll never forget.
I'll forever remember seeing Mo Salah glide past me from my seat in the Lower Kenny Dalglish, seeing him slot the ball between David de Gea's legs, dispose with his shirt and thrash the air towards The Kop without ever slowing down. Klopp personified.
Klopp's Liverpool not only conquered England but took European football by storm. It started with that night against Dortmund in 2016. The first glimpse of a European past reignited.
I was captivated. I had grown up with stories of Saint-Etienne, Olympiacos, and Istanbul. Now I have my own anecdotes to match, I can now raise them tales of Roma, Barcelona, and Madrid. I no longer felt like Liverpool were great. But rather Liverpool are great.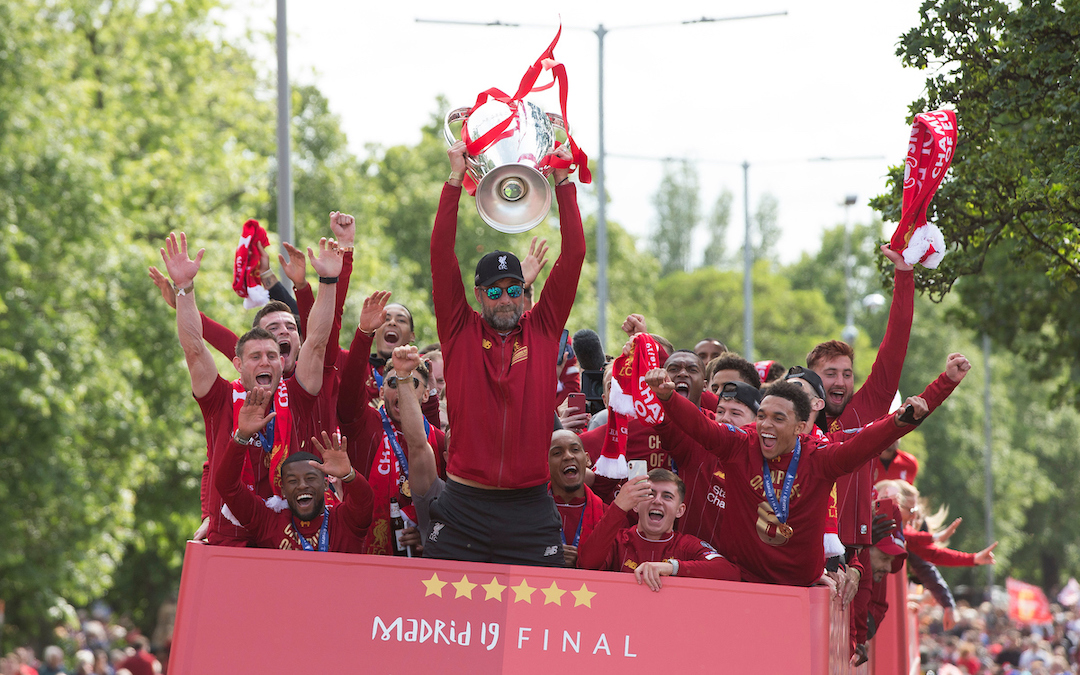 Even amidst the chaos and confusion of the past few months, he has still delivered a resonant, goliath-slaying victory over Manchester City that reminded us exactly what one of his teams can do.
It is these moments that heighten our affection towards Klopp. Every Liverpool fan in every conceivable corner of the globe has their own personal eulogy pertaining to the man.
Only 401 matches in, the series is far from finished, there are many stories still to be written.
---
Recent Posts: