As FSG's time at Liverpool potentially nears an end, the search for new owners is already leaving fans with further questions and division…
SOMETIMES, things just find each other at the right moment in time.
Think McCartney and Lennon, Michael Eavis and the hippies, punks and pagans. Donald Trump and an industrial paper shredder.
The same can be said for John W. Henry and Liverpool Football Club. Sensible venture capital meets undervalued and high potential asset.
It's been a marriage of convenience. Liverpool – despite the protestations of those with no thought to yesterday – were a mess. They needed financial stability. There was no chat about matching state-owned or oligarch-funded clubs in October 2010. This was about mere survival.
They rebalanced and learnt lessons. They were both smart, lucky and dumb. They can point to good decisions and bad. And that is perfectly fine.
So why now? What has driven their desire to sell?
The answer could be very simple and already outlined; a peaking valuation, impressive profit margin, the sense of achievement and lastly, perhaps most importantly, resignation.
Henry and FSG have issued many apologies as Liverpool owners. My belief is that they were sincere but didn't really mean them. Businesspeople of this nature don't just renege on their ideology because of moral backlash.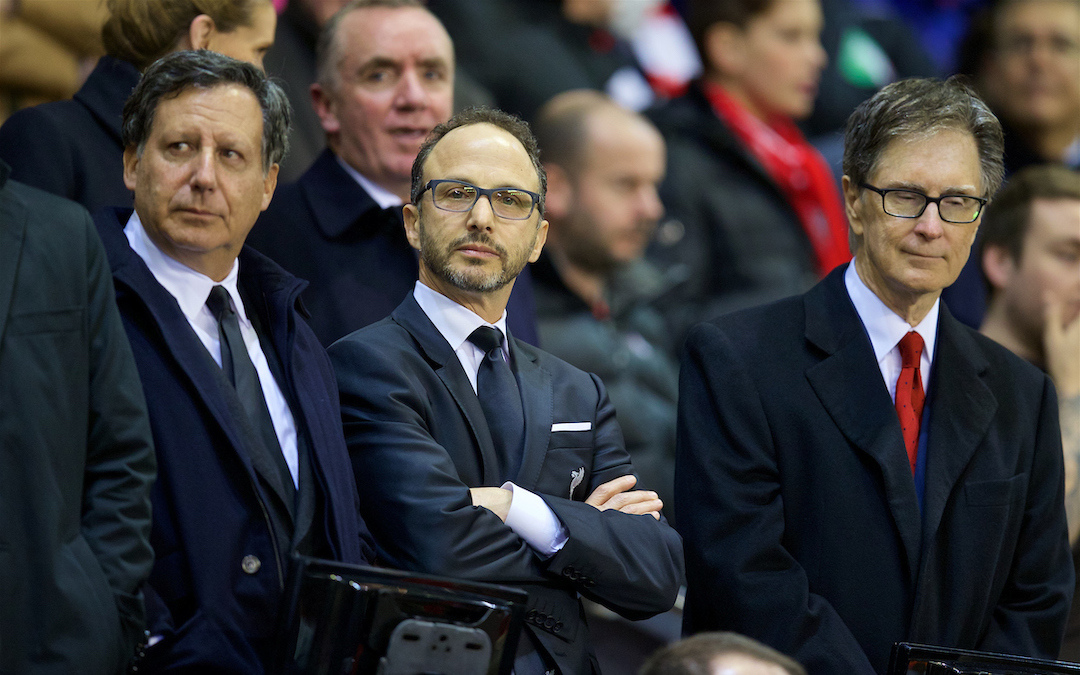 They wanted to increase ticket prices to make matchday revenue as profitable and on par with the world's biggest clubs. They wanted the Super League because they believed the club was being stiffed out of TV revenue and that this would be a better distribution process for everyone, not least Liverpool.
They wanted this for the same reason many stand outside their virtual door with pitchforks and burning effigies; to ensure Liverpool can compete at the highest level and secure their seat at football's top table.
Perhaps their confusion is then somewhat justified. We want the best players, the healthiest squad and the unquestioned success. Yet we demand tradition is upheld, respected and we do things the "right way".
There is now a softening, even an excitement in the prospect of potential state takeover. People are looking around the world for which next oil-inflated superpower could come in and make it rain on L4.
The question is increasingly less about them than it is us and what we actually want. I'm guessing those reading this will say for Liverpool to compete, but does that stipulate any form of conscience?
Fingers will again be pointed at Boston and its inability to "back the manager". Faceless social media will casually snigger that we signed Harvey Elliott and Adrian after winning the Champions League but miss out the fact we won 26 out of 27 league games the next term and delivered our first domestic title in 30 years.
The more I hear phraseology around any prospective owner "respecting our tradition and history," the less I understand what that actually means.
We have a problem with FSG's frugality but generally all agree they have been sound stewards. Are we therefore asking for unparalleled spending from whatever irresponsible arsehole next turns up?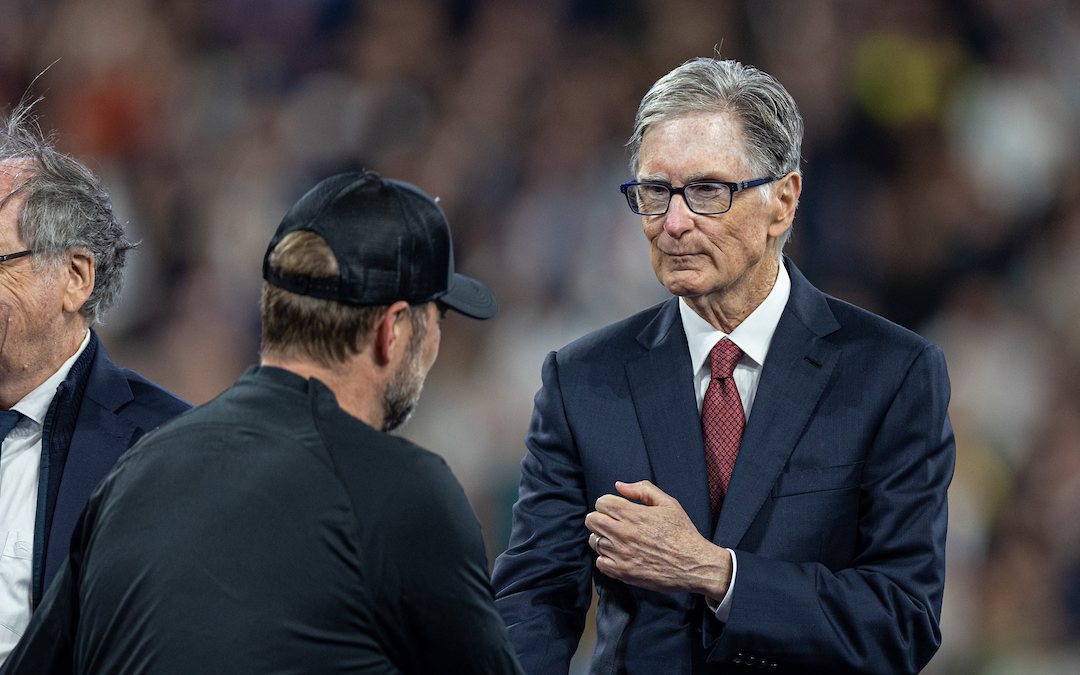 We're seemingly looking for a black-hole pocket capitalist dressed as a ragged trousered philanthropist.
All of this points to football's biggest ongoing problem, being that supporters of all clubs wake up each day hoping to have hit the ownership lottery. We're all hoping for the invite to the chocolate factory. For the next Deadpool and Always Sunny in Philadelphia combo to wake a sleepy town.
We think nothing of demanding absurd wealth to buy young individuals, while screaming about the injustices of foodbanks and an unmitigated struggle outside.
Fan-led involvement and actual stakeholder input into football's increasing wealth disparity and priorities remains as tokenistic as it's always been. There's been no real plan to change football for the better, or just to start something barely resembling the German ideals.
Even that can only go so far. The more we encourage money in the game's leading yardstick, and the more we pay for that privilege, the more we'll do this ownership merry dance and enter another roulette of striking rich or leaving with the Tom Hicks and George Gillett boobyprize.
We're not actually part of any solution here, unfortunately. There are no good guys in the topic of football club ownership.
That doesn't mean Henry and FSG are villains, either. It just means that they played the role we needed at a point in time when things were very different to today.
---
Recent Posts: