As one of the bright sparks of a roller coaster season for The Reds, Roberto Firmino's Liverpool career is coming full circle…
THAT away end in Amsterdam had a nice time, didn't it?
Taking a vital lead in a European away fixture would usually be celebrated in a slightly more raucous fashion. But the Dutch city's winding alley's and sprawling canals had left Liverpool's travelling contingent far more relaxed.
The most endearing thing about watching the game was the halftime rendition of "Three Little Birds", a song we know only too well from recent pastimes.
There's a nostalgia to the song now, perhaps even an innocence when recalling its presence on The Kop around the time Jurgen Klopp took charge in 2015. It was definitely sombre yet uplifting the anthem to accompany the 2016 Europa League final.
"Don't worry… About a thing… 'Cause every little thing… Is gonna be alright."
That message booms when you're at the start of something. Don't worry, you have no need to. Everything is in front of us.
Everything is no longer in front. There is loads behind which is filled with riches and gold and will last a lifetime. But we're a bit older and a bit wiser. Everything will be alright, but it will also be different.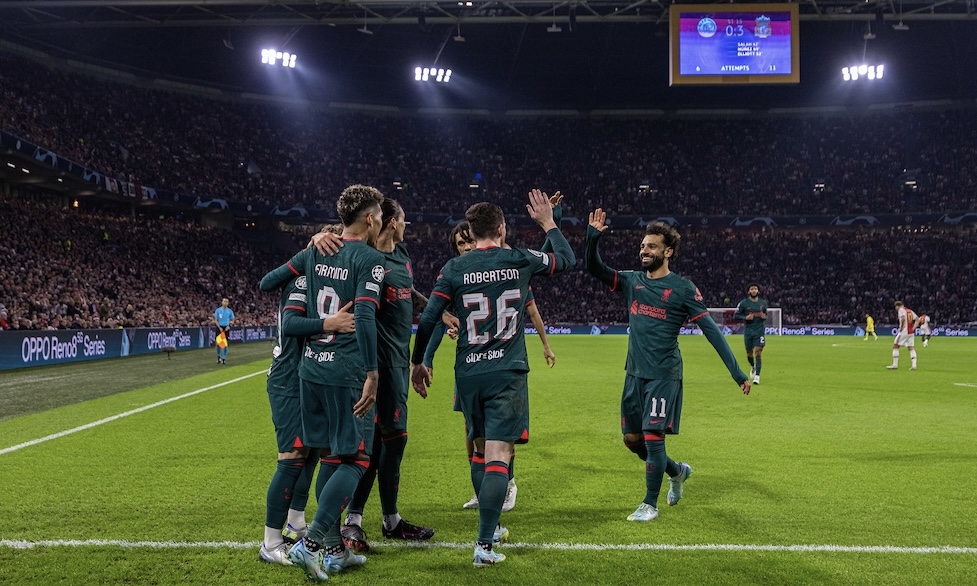 To recall the hedonism of Klopp's early tenure, there is loads which the mind now erases; Adam Bogdan in goal, the old Main Stand and the manager's love for Jordan Ibe to name a few.
There's also Roberto Firmino. A player Brendan Rodgers arguably didn't want and definitely didn't know how to use. A player Klopp loved before he arrived. A conspiracy theorist's dream on account of many believing he'd been signed for the incoming manager.
Those early months left us all slightly uncertain on our new number nine. By the time April had arrived and there was construction looming large over the side of Anfield, the Brazilian was sending Roberto Soldado for The Echo with dazzling dragbacks.
Early on you immediately see the intelligence. It emitted from him with a beaming smile. Klopp worked in industry and positioning but knew the raw materials were present in abundance.
Firmino has influenced Liverpool's shape and approach under Klopp more than any other. We often talk on The Review of players doing a job and a half to give The Reds cheat status at their best.
He has been a centre forward, first defender on set pieces, number 10, eight and, as we saw on Wednesday night, now the tip of a diamond.
I thought he was excellent in Amsterdam – more importantly he looked fit and happy with his football. Many are surprised at his allotted game time and fitness record in comparison to 2021-22. His output beyond goalscoring would make him difficult to overlook with a fully fit squad.
Firmino tops Liverpool's combined goals and assists in the Premier League this season with 1.17 per 90 minutes. He has the highest goals per shot ratio (0.23) and shot on target percentage (57.7) in the squad.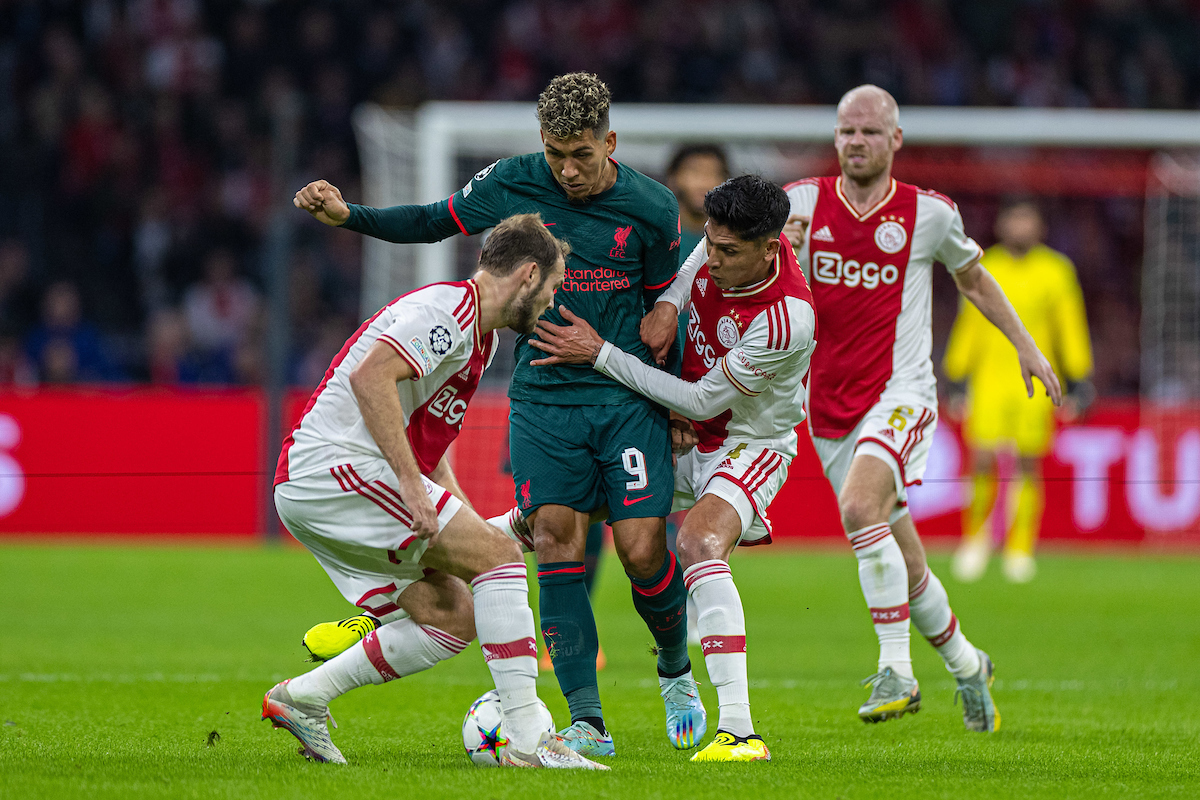 Collectively, we're at the stage of assumption when it comes to certain players, notably those with miles on the clock and who started this journey way back when.
With each individual case comes the danger of wishing their qualities away too soon. The argument between changing and maintaining distorts a player's actual current value at times.
What's beyond doubt is that you'll never see another player like Firmino again, in the same way Alan Hansen, Peter Beardsley and John Barnes were spoken about.
These were stylemakers, someone who generationally sets the system for what's around him and does his job in a way like no other. Bobby is no different.
In every sense, he's been as important as Cristiano Ronaldo to Manchester United 2003-2007 and Lionel Messi to Barcelona 2009-2015.
That is some accolade, but he is some player. He laid passage for the madness and glory of the club's new era.
He ensured every little thing was indeed going to be alright and might just be doing so again.
---
🗣 Ajax 0 Liverpool 3: The Review | #NewPodcast | #LFC@dan_morgan3 hosts @Knox_Harrington, @Adam__Melia and @mccannandy1978 for a look at the stats and tactics v Ajax (A) in the #UCL…

1️⃣ Download our app
2️⃣ Enjoy FREE tokens
3️⃣ Listen

📱👉https://t.co/yTcwWTZN7t👈📱 pic.twitter.com/yLGIVY3ORV

— The Anfield Wrap (@TheAnfieldWrap) October 27, 2022
Recent Posts: