Both Liverpool and Manchester City made big changes by bringing in Darwin Nunez and Erling Haaland – now identity is called into question…
WHEN we recorded The Review yesterday, Sean Rogers made light of the fact he loves to shoehorn references to boxing and Liverpool's 1989-90 side to metaphorically describe current team affairs.
Those who have stuck with this column for long enough will know that my own personal vice often includes references to HBO's The Wire. The Police series set in early 2000s Baltimore was four seasons of masterful performance followed by an almighty drop off in its fifth.
That is not the comparative point here, despite it being apt. But I will reference a scene, I can't remember in which exact episode around season three.
Lieutenant Cedrick Daniels is walking out of a meeting with other high-ranking officers talking about how to tackle drug and murder rates in the district. Colonel Raymond Foerster makes a half-arsed galvanising remark about showing them (the gangs) "who we are", insinuating some form of robust policing to tackle the issue.
Daniels turns, takes a breath and says "yeah, and who the hell are we?".
Simplistic, but the simple line is rotating whenever I watch Liverpool. A team that for so long was certain and built on the foundation of identity to allow the success that followed.
But as Brighton follows Rangers, follows Arsenal, follows Rangers, performances lead to doubt. There are many aspects of Liverpool which need clarification: system, personnel, confidence and fitness. All of which become clearer with winning football matches.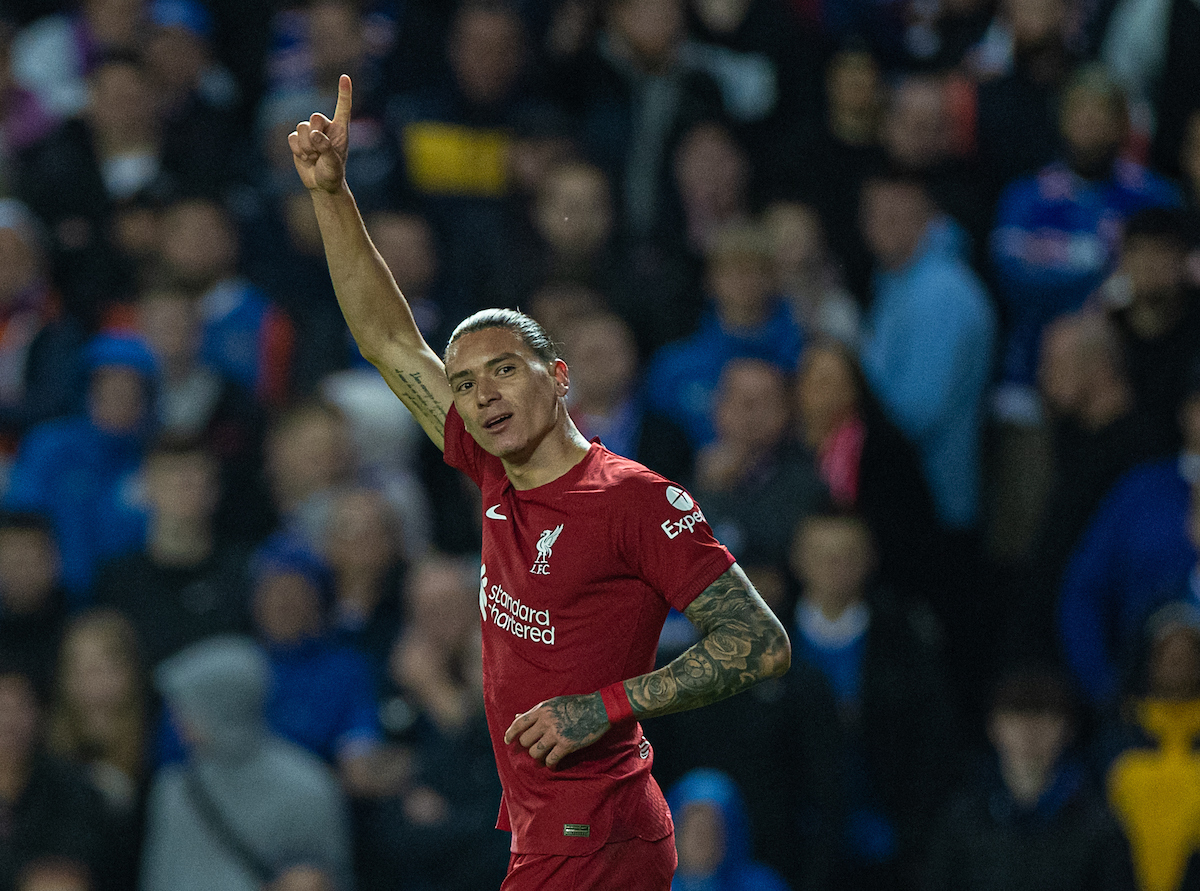 Winning a football match on Sunday is a pretty big ask. Make no mistake, Manchester City will come smelling blood. If there's a statement they'll want to make to mark their own credentials this season, it's a comprehensive win at Anfield.
Adrenaline should sharpen concentration. Occasion should offer confidence. We should show these who we are; just not the conceding-first-after-five-minutes version, please.
Everything pre-match will focus on whether Darwin Nunez starts. Be prepared for the heavyweight matchup to Erling Haaland that follows. Both will be held up as the flagship of change in approach and fortune. One is Samson with flowing blonde locks and the other without.
While Haaland continues to dazzle with such precision and efficiency, Nunez remains a player finding a place. Timing and context means both have to exist in tandem.
In the same way Liverpool were on their own journey with Jurgen Klopp in 2015, Pep Guardiola's Premier League arrival the following summer changed everything.
Perhaps to a lesser extent, the arrival of Haaland the same summer as Nunez has a significant impact on his expectation and perception. Whether that leads to further dictating his performance remains unknown.
Those comparing will look at the obvious difference in goals between both. Haaland has almost double the playing time of Nunez (1,044 minutes to 499) and has certainly looked more devastating than any world forward since August.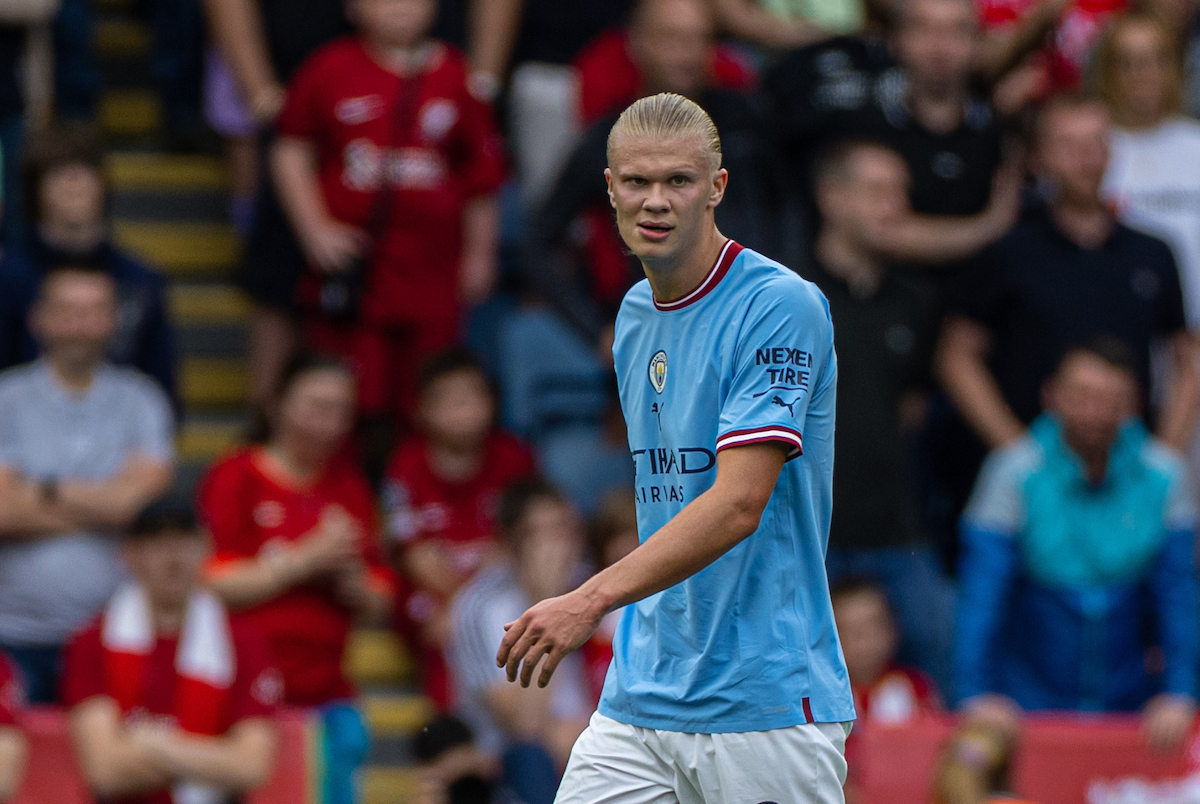 But he isn't totally outnumbering the Liverpool striker. They're both relatively low in numbers around link up and assists. Haaland has three assists with an expected assist (xA) rate of 1.8. Nunez has one with a ratio of 0.8. Haaland has completed 125 passes from 156 (80.1 per cent). Nunez has completed 67 from 101 attempted passes (66.3 per cent).
Results, performances and his own indiscipline have contributed to Nunez's stuttering start. This will only improve as Klopp finds ways to implement his original vision for the player while improving results.
But what is that vision? It's perplexing that both have built cohesive attacking units over the years to now have such outliers leading their line. If the aim is for Haaland and Nunez to be the end point, is it simply a case of who has the better wrecking ball?
It's normal to pine for familiarity and much easier to do that in Liverpool's shoes than City's right now. The Mancunians have undoubtedly shed skin with greater ease.
Liverpool's identity has changed, but their true characteristics must remain. The unstoppable force of Haaland and the immovable object of City leave us holding a mirror to ourselves.
"Who the hell are we?" There's no better time to be reminded.
---
"We know Salah can go into the City game now with that real sense of confidence, and knowing that they still have a reason to fear him…"

🎥 The Second Look

1️⃣ Download our App
2️⃣ Enjoy FREE tokens
3️⃣ Watch

📱👉https://t.co/yTcwWTZN7t👈📱 pic.twitter.com/nJrQCkTSQk

— The Anfield Wrap (@TheAnfieldWrap) October 13, 2022
Recent Posts: