As it was revealed UEFA pre-prepared their message that Liverpool fans arrived late in Paris, they reiterated where their priorities lie…
IT'S not easy to be shocked by a football governing body but hats off to UEFA.
This week The Guardian learned that UEFA's announcement on the giant screen at the 2022 Champions League final was pre-determined in case problems arose. The message read…
'Due to the late arrivals of fans, the match has been delayed. Further information will follow in 15 minutes maximum.'
The message was chosen a considerable time before the final as the most likely reason for any delay.
Its ramifications are obvious. UEFA knew, or at least strongly suspected, that their systems were unworkable long before their showpiece final and had a pre-determined contingency plan prepared.
Hours before kick off, Liverpool fans were directed to a checkpoint through a thin subway causing significant bottlenecking. The area was known to be hazardous as far back as 2016, yet was overlooked by the author. Many of the turnstiles were closed when people got there.
UEFA either knew of the possible dangers or did not carry out a correct risk assessment. The fact that they already had a plan to divert attention from their short fallings is as appalling as it is inhumane.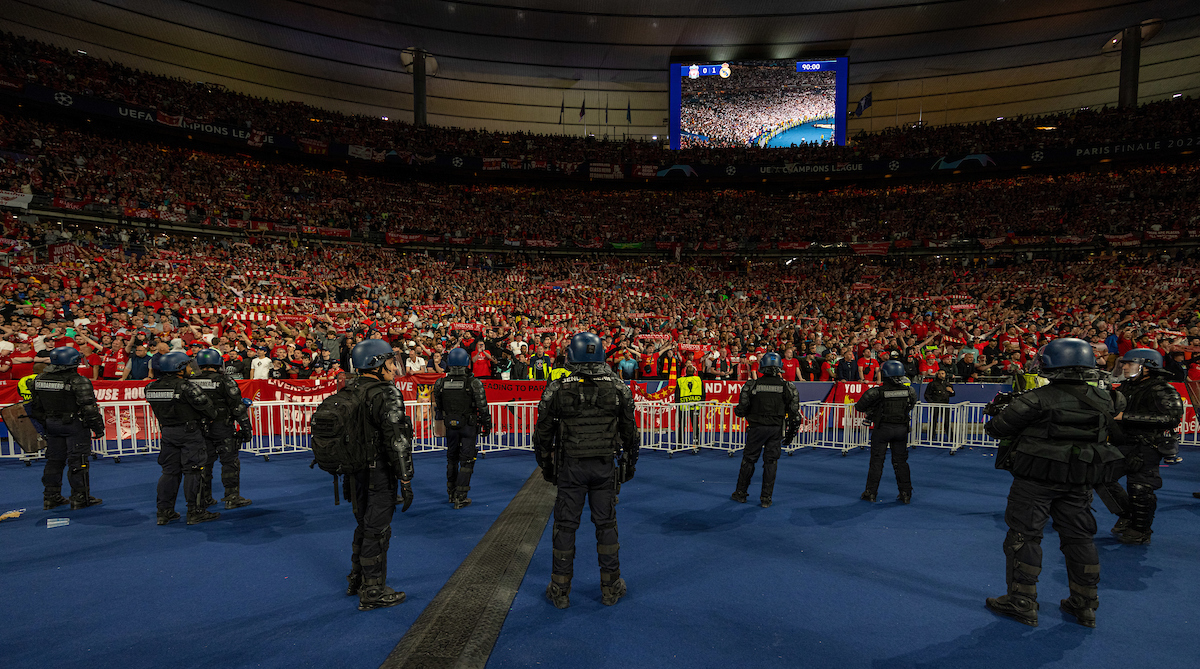 Furthermore, to add insult to significant injury, when the inevitable occurred hours before kick off, a narrative of fake tickets leading to queues was passed around and gobbled up by various online and print media. BT Sport in particular revelled in an approach of 'I thought these days were over,' when looking to attribute blame.
David Conn, who broke the story, also reported that UEFA President Aleksander Ceferin was confronted by Liverpool mayor Steve Rotheram in the VIP area after the Slovenian took the decision to instigate the initial 15-minute delay.
The President reminded him that UEFA had 'nearly killed itself' in arranging the match in the first place once it became clear that the original location, St Petersburg, was no longer tenable. Rotheram, who had already been robbed outside the ground, told him that fans would be killed unless action was taken. Ceferin dismisses this with the words 'This conversation is over.'
And there it is. When half-hearted fears were realised, UEFA sniffily dismissed it and swiftly diverted the blame to the fans who fund their lucrative tournament. Safety means nothing.
But the conversation isn't over. They just want it to be so.
It's hardly news that a governing body can put up a smokescreen when their own dangerous ineptitude is exposed and it's no surprise that the FA are still yet to comment or support one of its members, but this is a new low in football governance. To have a near-disaster is one thing, to have a narrative in place for when one occurs is much worse.
It's difficult to know which is worse. The initial lies on the screen or the second accusation of fake tickets when it became clear that no one was buying the first. If you can deny it once, why not twice.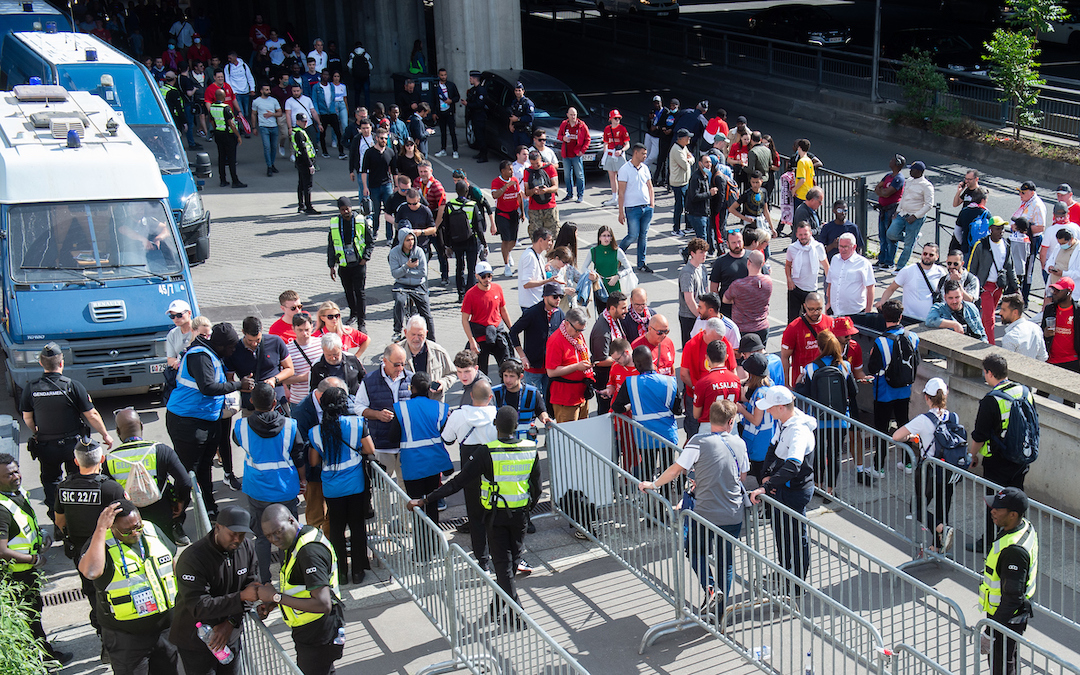 Still, at least there's an 'independent UEFA review' in the offing. Oh, please.
We've been here before too. After Hillsborough, the West Midlands Police were brought in to check on irregularities on their South Yorkshire counterparts. Guess what the outcome of that was. 'Insufficient evidence to provide a prosecution,' and agreeing with the initial verdict of 'accidental death' for all (then) 96 of the Hillsborough dead.
No evidence save for those files they didn't bother looking at and governments of both flavours chose to ignore for decades. One hand washes the other.
It seems that the club has no legal recourse for any of this. The FA's role with UEFA seems to be one of forelock-tugging servility in the hope of finals and tournaments rather than to criticise.
Similarly, there is no infrastructure in place for Liverpool to even prosecute its own Football Association for their role in the Hillsborough Disaster. UEFA is where the buck stops so all wrongdoing is handled internally.
The only thing that should happen would never happen. Liverpool, finalists three times in five years and the third most successful team in European Cup history, to tell UEFA to shove their tournament for a year.
That would be the right thing to do but people are already pointing at income streams and lost revenue.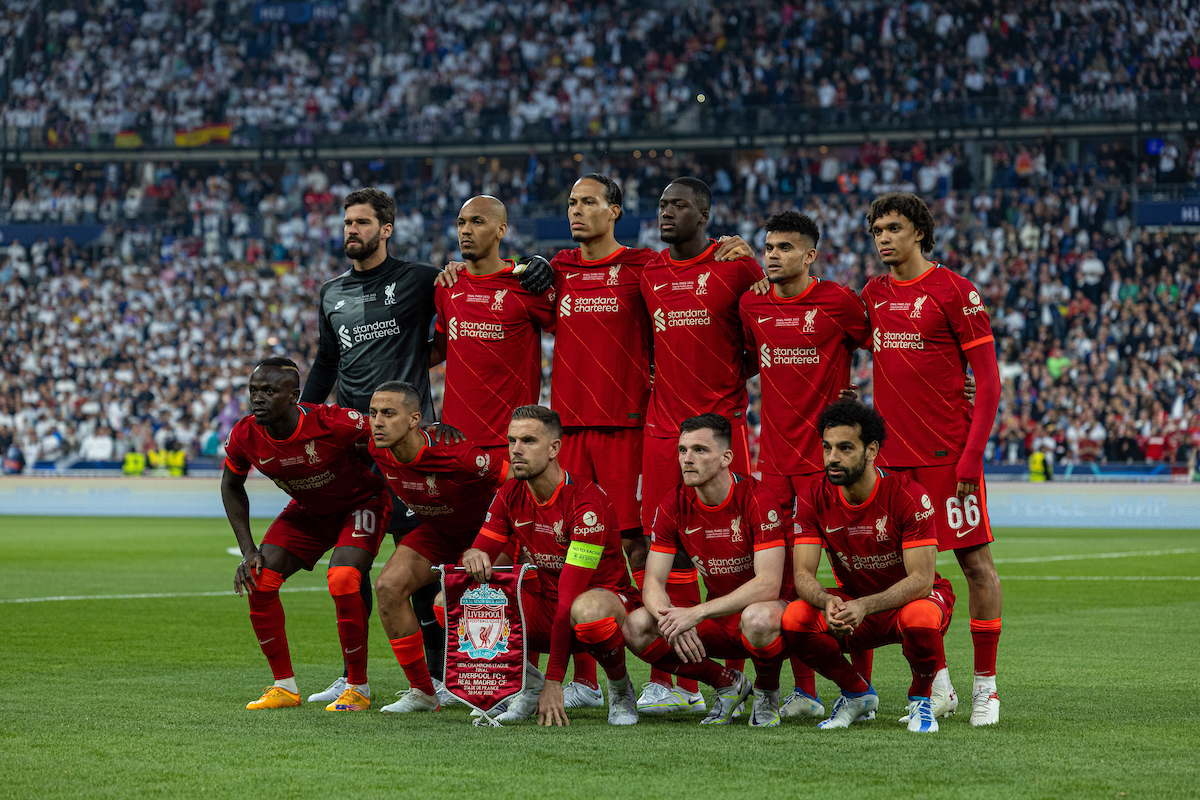 Money will always come first as the upcoming World Cup will testify.
If there is no higher power than UEFA and FIFA has dozens of skeletons in the cupboard when it comes to its tournament host selection criteria, then what chance do we have? The battlelines were drawn immediately on that screen in the Parc des Princes. It's your fault and even though we all know that's not true, there's nothing you can do about it.
Worse. Nothing will change. Paris has come and gone now. Even an admission of 'yeah, you got us,' will be washed away.
This will come with the rhetoric of 'why is it always the Scousers then?', as tribalism always protects the guilty, but it had nothing to do with the colour of our shirts. Had this been any other club the outcome would have been the same. The contempt shown to the fans has been incredible.
Actually, that's not always true. One UEFA official took time out to thank English clubs for their determined stance against the creation of a European Super League — something that would have sounded a death knell for their Champions League. He went on to say that Spanish and Italian clubs were less forthcoming. That man was Aleksander Ceferin, celebrating the protection of his company's income.
As David Conn pointed out this week, the FA are yet to comment, but we've been here before too.
One hand will always wash the other.
---
Recent Posts: