As Liverpool's slow start to the season and games continues, what can The Reds do to turn their fortunes around?
THE 2003-4 season was a dark time for The Reds.
We finished with 60 points from 28 games, fifteen behind United in third and a full thirty behind Chelsea. On February 28, 2004, Chelsea left the City of Manchester stadium with all three points. Had they declared that night and decided not to bother with the remaining 11 league fixtures, they still would have finished above Gerard Houllier's men come May.
Save for taking six points off us, Chelsea had little impact on our poor form then. We needed little help for that. Five league defeats at Anfield matched with another five away and home draws against Fulham, Everton, Newcastle and Spurs. An awful season.
What I remember most from that time was my mate looking at the weekend's fixtures and predicting draw after draw. The expression he used was 'we'll equalise first'.
That was the culture with much of the latter Houllier period. If we scored, we might get a draw. If we went a goal down, we might get a draw but no more. Everything was calibrated downwards.
So far this season Liverpool have led for about 20 seconds against Newcastle and for well over 90 minutes against Scott Cardigan.
It's cliched to suggest that goals change games but they do so much to a crowd. I think I got to about 70 minutes of the derby before the Houllier-esque inevitability of a draw took over my thoughts and subsequent enjoyment of the game.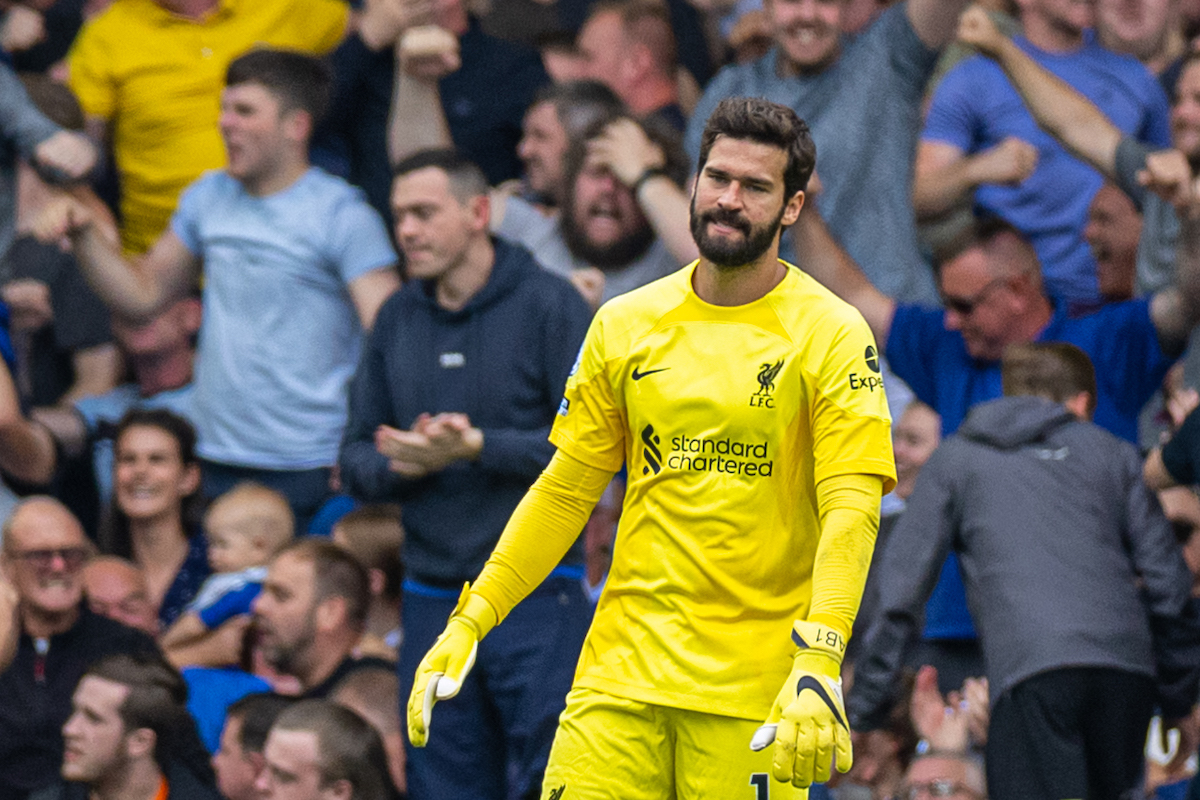 There was no new level to go to. Liverpool haven't been especially awful (maybe Old Trafford), but nor have we been electrifying, save for the Bournemouth game. Saturday was like watching a play where everyone knew the ending but felt compelled to sit through it all the same.
Kev Walsh made an excellent point on the Post-Match Show. Actually, he made two as his last second analysis on Conor Coady was bang on the money, but his argument that the only difference between the Newcastle performance and Saturday was Fabio Carvalho's winner was absolutely right.
As much as we enjoyed the win last Wednesday, it did little other than paper over the cracks of another turgid performance. Mo Salah and Luis Diaz were too wide, we over-hit passes, wasted opportunities and the left back didn't last the game again. Rinse and repeat.
Bournemouth was different because of the two early goals. The crowd can relax immediately at that point and change the mindset from the accrual of points to the extension of goal difference.
You can learn so much about a team by how they deal with going behind. The problem is that hasn't happened to Liverpool that often. True, there were the famous last-minute winners at Aston Villa, Wolves, Norwich and Everton again in the Klopp era, but it's not something we're especially used to.
Liverpool are having to learn something new while simultaneously tinkering with a new shape, a new striker and playing the best striker in the world next to the ball boy instead of in the box.
And we have to win everything now. Have to. Man City are wellying everyone and will do so for a while.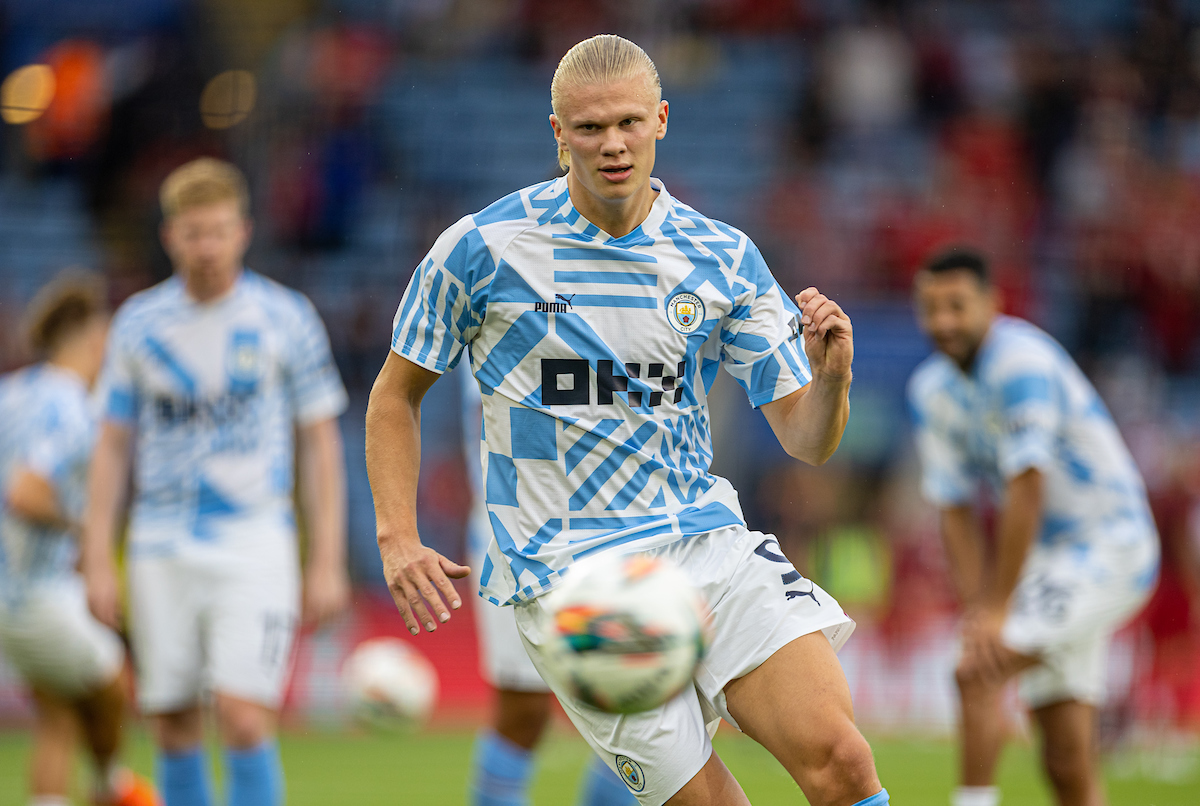 They've been behind twice already this season and on both occasions, it was by a couple of goals. Still unbeaten.
The expectations on this side don't help. That should also be the case as we're Liverpool, but it can get in the way when we still haven't taken the lead and the floodlights are on.
Maybe that's what makes the Napoli game so different. We don't have to win that one. Well, of course we do — no runners and all that — but a draw is a decent result there. The bookies have made us favourites to win, but the pressure will be a little more relaxed from a results and performance point of view. Liverpool might play like they're not under a microscope. I bloody hope so.
Sounds simple, doesn't it? Just score early and we'll be sound. But it's more than that.
Jurgen Klopp's Liverpool are fantastic at controlling a game from an advantage. The script against Bournemouth was so much different from the other games because we've been chasing the game rather than managing it. If Luiz's shot goes in at Goodison we win. I've no doubt about that. But it didn't. Draw.
'Control' was a Rafa Benitez word. His credo never changed. Take a hold of the game, use it against your opponents and keep on it till the points are dished out. Our games have looked too much like basketball matches this season.
Personnel has much to do with that. Control comes from midfield and ours has been an ongoing experiment. Maybe with Thiago coming back in along with Arthur (I still see him as 'Lemo' rather than 'Melo' for some reason) we'll get a firmer grip on things there.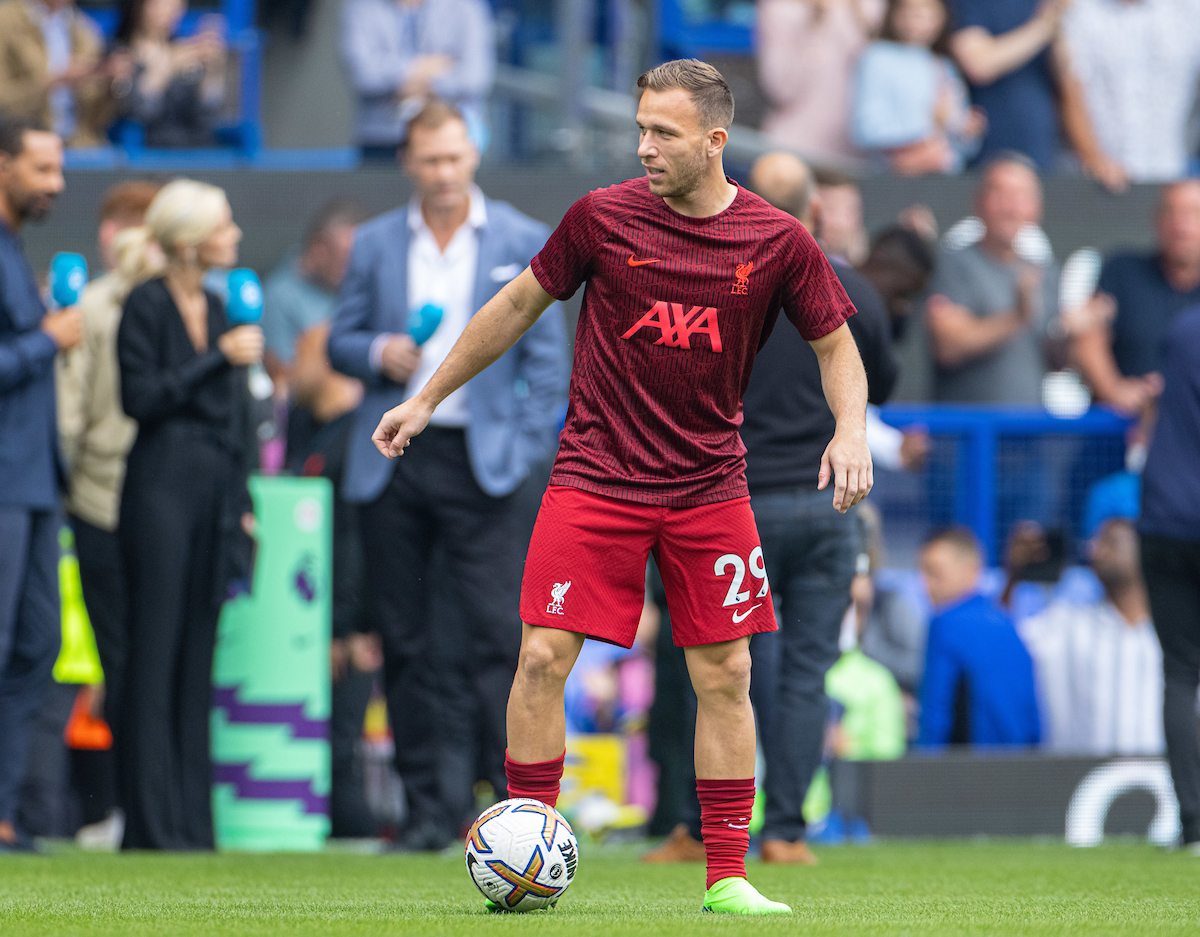 Maybe Jurgen plays four in the middle of the park with Luis as an orthodox winger if he wants to look at Nunez more than Firmino and we can take a hold there, but that's to the detriment of the full backs. There's no easy answer.
But we have to re-assert ourselves. Lads legging it through the middle of midfield at the centre backs does little for our collective wellbeing. Everything gets a bit jazz hands if we're not dictating the play.
I'm not throwing the towel in. There's a long way to go yet but it's important to play from strength rather than parity and we're not using any of our own just yet.
Liverpool ended the 2003-4 season in fourth place and made it into the Champions League qualifiers despite being dire all season. The following year we won it.
Keep the faith.
---
"We looked like the ones going into the season with continuity in the squad compared to City, but suddenly we look like the team in transition…"

🎥 The Bacon Butty

1️⃣ Download our app
2️⃣ Enjoy FREE tokens
3️⃣ Watch

📱👉https://t.co/dmrnfAPKPY👈📱 pic.twitter.com/zrTD50F52q

— The Anfield Wrap (@TheAnfieldWrap) September 5, 2022
Recent Posts: