With Premier League clubs spending £1.9billion this transfer window, the market continues to operate in a vacuum to the real world…
TODAY represents another astonishing backdrop to this ever-confusing island.
Today families, parents and business owners have woken to 200-400 per cent increases in energy bills, some of which will result in the loss of livelihoods and what is increasingly likely the loss of lives this winter.
And yet here we are; linear beasts who move and survive and take and sometimes give. Here we are once again talking about football.
Wednesday night was an example of why we need football. It exists to provide a buffer to the daily fearmongering which can drive anyone to the brink.
In many senses, football is a vacuum. A dystopia which doesn't really exist compared to societal norms which surround it and, ironically, prop it up.
I have this recurring dream of being inside Anfield and receiving a notification of a goal on my phone in a game I'm watching live before it's happened. All very Black Mirror this, isn't it? But then conventional Friday feels are increasingly as absent as current political leadership in this country.
Newcastle was a nightmare to behold. It was a dog of a game sullied by time wasting from the earliest second. Yet you wouldn't swap anything for the euphoria at full time. These are the bets we hedge; that this game will provide us with that validation, that sense of belonging and that sweet release.
For all we find it somewhat noble that away ends come to Anfield and don't sing about poverty, Newcastle instead serenaded L4 with renditions of their aspiration to become football's next super club: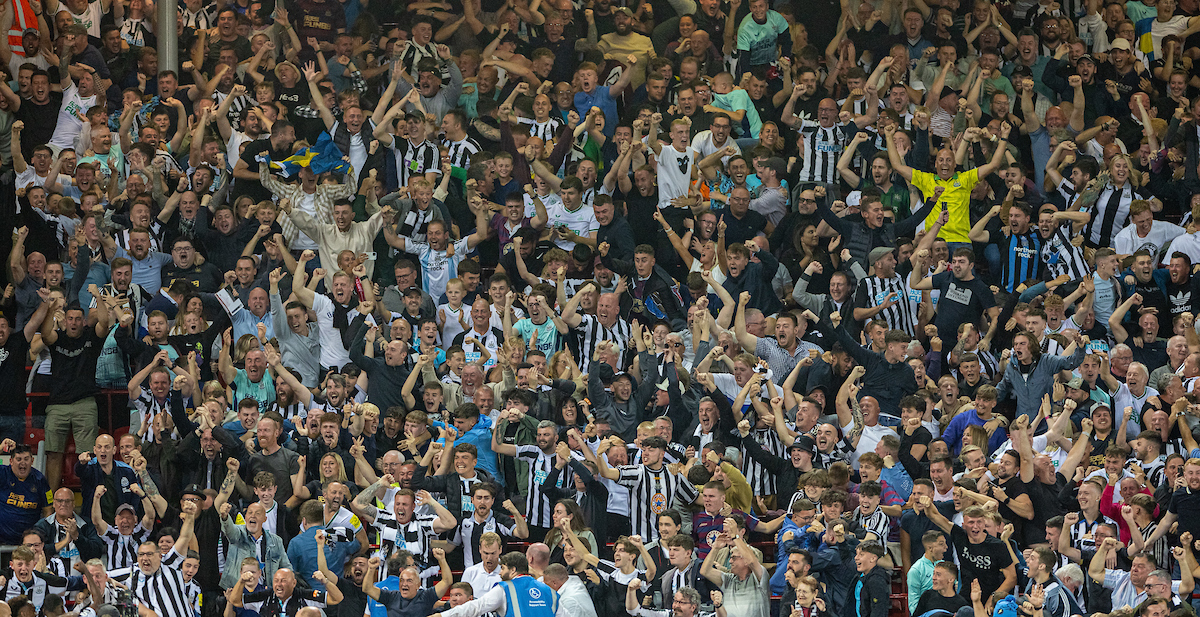 E-I-E-I-E-I-O,
Up the Premier League we go,
When we get to Europe, this is what we'll sing,
We are the Geordies, Super Geordies,
Keegan is our king…
Cue concerns around moral compasses, sportswashing and whataboutery.
Shit-slinging levels of accountability isn't the intended point here. Nor is what we do about the more Machiavellian ways to climb to the top of the football ladder.
But both are conducive to enabling behaviours. They become apologetic to what Chelsea and Barcelona did this summer. Worse, they encourage financial envy and class structures. We've seen poverty mocking on the terraces for years without anyone commenting on its prevalence around transfers.
Football has always existed at ground level. It has always been embedded in cities, towns, communities and trademarked by local behaviours. Right now, those communities are suffering and are terrified about what the coming winter holds.
If you want to scroll through Twitter today, see how much of your feed is contradicted by the cost-of-living crisis and someone moaning that Liverpool didn't spend hundreds of millions of pounds more on one or two players.
The Premier League exceeded one billion pounds in collective transfer spending this window, and for many that wasn't nearly enough. Liverpool were mere paupers in a game of free-market monopoly.
That is the nature of this very beast, but the world outside is becoming harder to ignore. Anfield has been on its own journey of rebuilding for decades.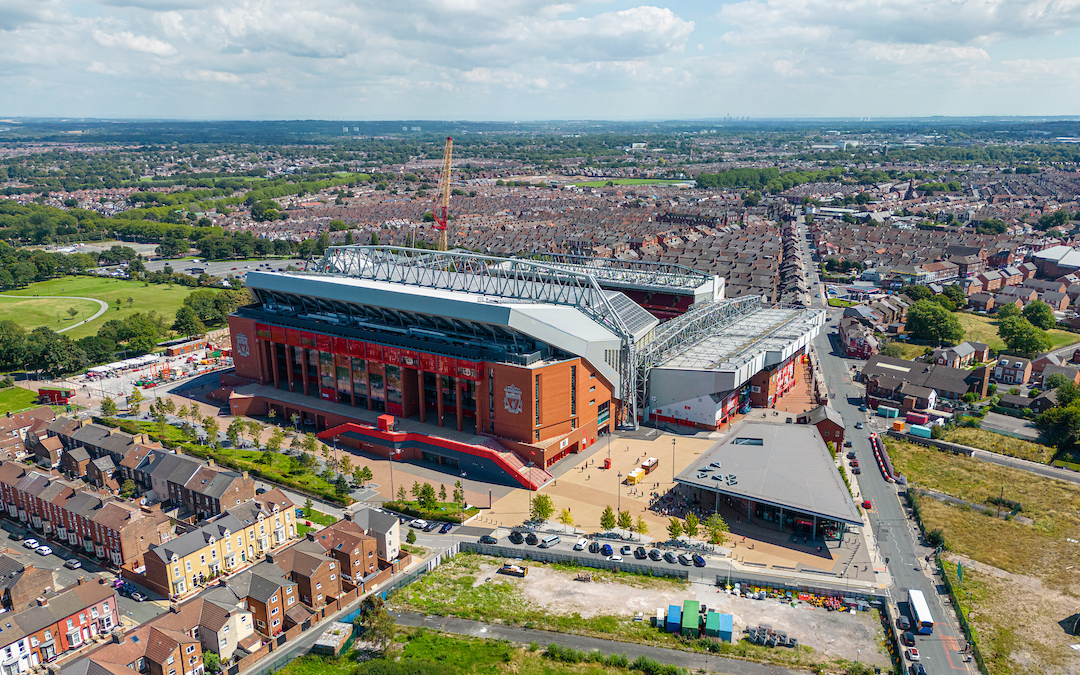 Most notably in 2010, when the Homebaked Community Land Trust was formed. This was in response to the Conservatives and Liberal Democrats coalition government pulling the plug on a Housing Market Renewal Programme which would've seen 1,800 residential and commercial properties demolished, with 1,300 new homes intended to be built.
The scheme, which was approved after the area was identified as being in "market failure" in 2002, would've gone some way to regenerating the community and boosting local economy.
Instead, projects like Homebaked and the Fans Supporting Foodbanks initiative have done an incredible job in propping up the local economy and providing essentials, local jobs and training.
Liverpool could have done more for Anfield, this is widely known and not the point. The aim is to highlight the ongoing disparity between what happens around the country inside and outside a Premier League turnstile.
The amassing of multi-million pound assets and the desire for more is not subsiding. The baying mobs have no interest in where £200 million pounds can go to help people with heating bills. Ask them where they think it should be spent in the transfer market and they'll line the streets to tell you.
Do we simply accept football is our only escape and therefore escapism can implement a form of fantasy? If so, should we expect any social voice or financial gatekeeping from the game if nobody is really applying any logical relevance to what we're witnessing?
The answer seems never to rest with supporters but simultaneously always rest with supporters. Stopping such a machine feels like something I haven't got the power or fight for, not today. I guess I'll just have to settle for Arthur Melo and hope I can keep the lights on this winter.
Perhaps football is everything and nothing I need right now.
---
🗣Everton v Liverpool: Pre-Match Warmup | #NewPodcast | #LFC@Ian1892T hosts @Knox_Harrington, @kevwalsh_ and @Adam__Melia, while @johngibbonsblog speaks to Everton fans from @TenthPint…

1️⃣ Download our app
2️⃣ Enjoy FREE tokens
3️⃣ Listen

📱👉https://t.co/dmrnfAPKPY👈📱 pic.twitter.com/RyBTjb8UW7

— The Anfield Wrap (@TheAnfieldWrap) September 2, 2022
Recent Posts: