What Liverpool showed us in their Community Shield win over Manchester City, and why we may still have to take some things with a pinch of salt…
FOOTBALL fans lie to themselves every day.
On the walk down to the King Power stadium, I'd committed to two viewpoints.
Firstly, a defeat meant nothing. This was just a training session with a trophy stuck on the end and meant very little to the main business of the season. Then I decided that a victory was equally irrelevant. I like that this team collects trophies, but any edge over Manchester City would be down to basic fitness rather than a masterplan or early marker.
The last time we appeared in the Community Shield was at Wembley against the same opposition. We lost on penalties then – a fact I've just had to research despite being in the ground at the time, such is the shallow relevance of the event. I suspected I'd feel the same come full time on Saturday night if things didn't go our way.
But God that felt good. A 3-1 win to Liverpool felt good.
The Reds were the sharper of the two sides and matched City all over the park. It's another Shield and another edit on the Champions Wall at Anfield. (Alright, we don't include the Community Shield there but the point still stands.)
We lie to ourselves every day.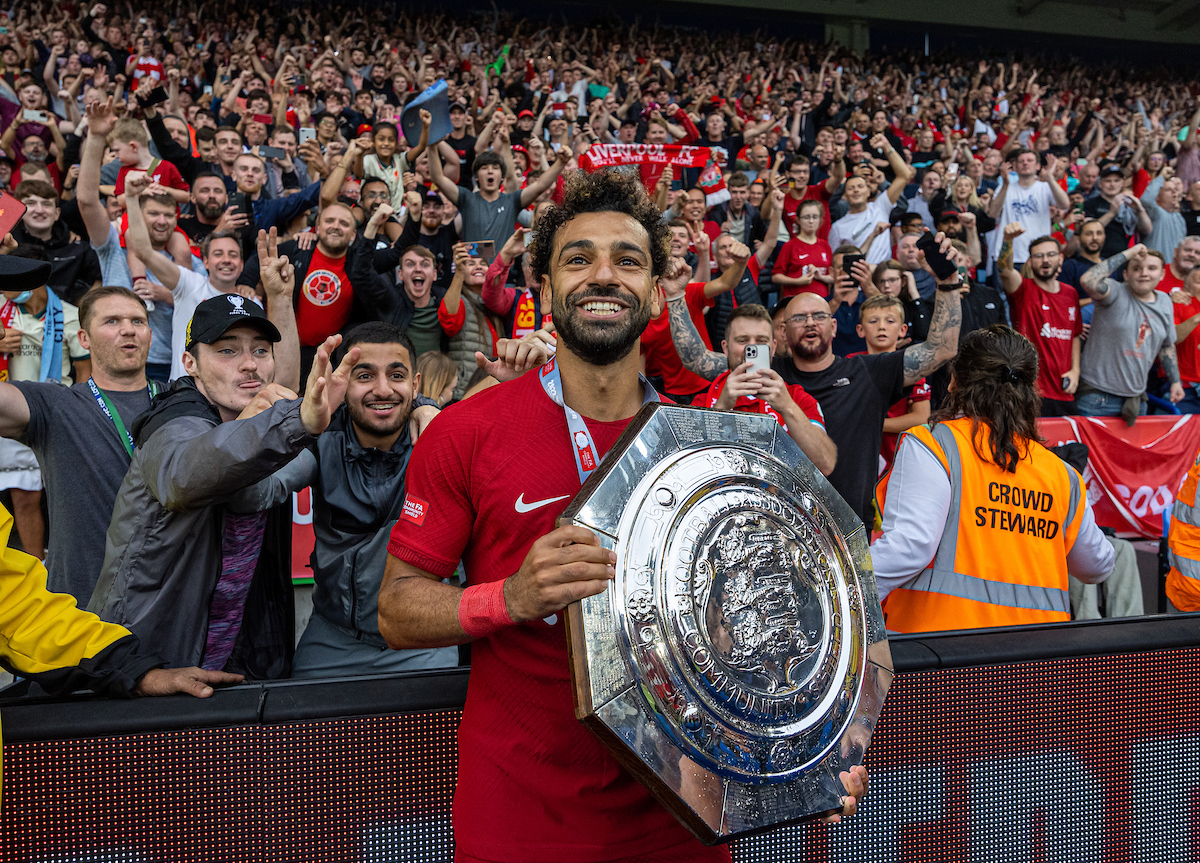 What it has done is whetted the appetite for the new season, which is surely the main point of the fixture.
It worries me that Jurgen wants to put another pre-season game in after the Crystal Palace match. Maybe he was unhappy with the preparation time over the summer or the lads were still finding sand in their slides and weren't ready for what was to come. If that were the case City would be the last team we'd want to face. I needn't have been concerned.
Fitness always tells in these things and The Reds flew out of the blocks. Mo Salah is already looking at moving up the leading Liverpool scorers chart (he's one behind Owen in ninth place and a good season could put him ahead of Stevie in fifth) while the oft-maligned midfield, aided by a drifting Roberto Firmino, were in control in the centre. Thiago Alcantara was simply magnificent.
But the game was all about the two expensive signings. Virgil van Dijk and Joel Matip passed Haaland between them and dealt with his power brilliantly. You can watch his sitter as many times as you want, but that lad is clearly going to be a major asset to them. Obviously, I'd like him to emulate the Shevchenko of Chelsea era when many of us thought they'd walk to the title with him, but I think Haaland's going to give them something new.
At the other end, well, someone somewhere is writing Darwin Nunez's scripts. It was the first time I've seen him in the flesh and he seems to be more of a throwback to the classic number nine rather than a split number nine or 10 figure which most strikers tend to be these days. He likes the ball in front of him and he loves to drive between centre halves. We'll be fine, there. I love players like that.
But if Saturday showed one thing it's that The Reds are ready. City too and though I don't like disagreeing with Jurgen, it looks like it'll be us two in the top spots with three or four sides jostling for the place money.
Arsenal may well have bought well and Conte's Spurs may be fitter than ever, if the reports of vomiting players in training sessions are anything to go by, but they'd have to go some way to break into our little enclave. Chelsea appear to be the closest challengers but Tuchel is already on at his charges.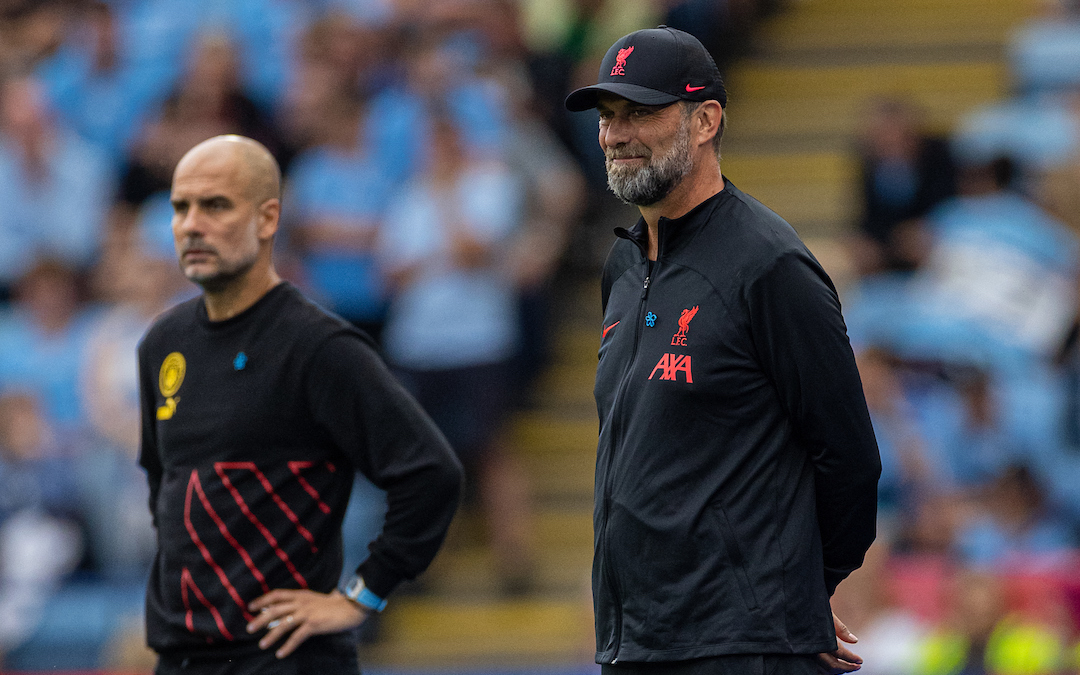 Anyway, that's for them to work out. It'll be about us and City for a while. We haven't bought much ('The Great Midfield Debate of 2022) but they've only really lashed out on Haaland and Phillips to replace Aguero/Sterling and Fernandinho. This will be down to nerve and mentality once more. Us versus them.
It's first blood to us no matter what that sweaty idiot was thinking on the walk down to the ground on Saturday.
Targets? They never change. League and then European Cup. You can switch them around but they're the main prizes and though it was great to snaffle the other two last season, we'll want the bigger pots this time.
There's optimism in the air. Mo is staying, Darwin absolutely loves his new home and we have the best centre backs and full backs in the league. What's not to like?
To make things even better, I can even personally commit to taking that spare Fulham ticket off your hands if needed. I'm sure that's a weight off your mind. Tickets for that are as rare as rocking horse shit.
A minor trophy in the cabinet, a big signing scoring on his debut and the Daily Mail shouting at us. We've had worse weekends.
Here we go again. Imagine being us. Just imagine being us.
---
"That image of Núñez, Carvalho and Elliott celebrating the goal is just marvellous. The Community Shield encapsulated what the next generation, and Klopp's squad will be about…"

🎥 Bacon Butty

1️⃣ Download our App
2️⃣ Enjoy FREE tokens
3️⃣ Watch

📱👉https://t.co/yTcwWTZN7t👈📱 pic.twitter.com/W097NJMtg0

— The Anfield Wrap (@TheAnfieldWrap) August 1, 2022
Recent Posts: