With defeat to Manchester United leaving Liverpool with even more questions to answer, what direction will The Reds go to turn things around?
I'LL level with you, my attempt at writing a column this week hasn't got off to a flying start.
I've hit the backspace button 100 times and sat staring at a blank page of paper wondering what I should say.
I'm absolutely not here to sugarcoat anything, so let's get this out the way: last night was one of the worst performances I've seen from this team under Jurgen Klopp.
To be honest though, I also have no interest in ripping into a team that has provided us with an unbelievable amount of joy and been responsible for some of the best days of my lives over the past few years.
Where to start, then? I imagine it's a question the management team is grappling with in the wake of the result last night. In a strange way, it would be easier if the goals Liverpool conceded came down to an obvious error, a goalkeeping howler, or if one player just had a really terrible night. That stuff happens in life and in football. You move on.
The problem, though, seems a little bit more systemic than that. It's the seventh game in a row that Liverpool have conceded first, and chance creation hasn't been much better this season. In the first half against Fulham and Manchester United, Liverpool registered no shots on target, with just three against Crystal Palace.
Internally, some issues are easier to fix than others. "You can't keep giving yourself an uphill battle, we started slowly again and we can't keep going behind. In the warm-up, it was the quietest I've ever heard this stadium. They needed something to lift them," said Andy Robertson post match.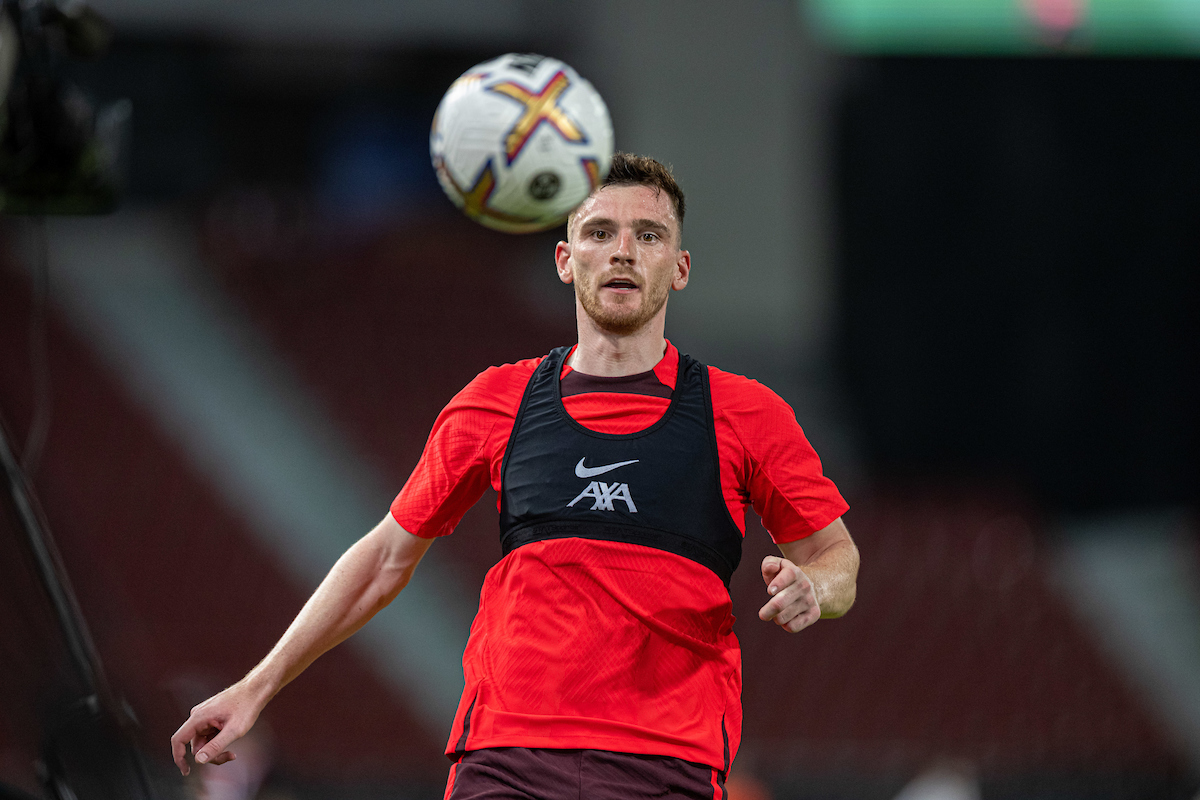 Giving the opposition encouragement early in games is a running theme. Liverpool press as a team, but individual performances also have a part to play. They are both areas that should be quick fixes when you know what these players are capable of.
With only 83 pressures to Manchester United's 110 yesterday, it's clear that is an area for improvement. A lack of pressure allowed United to control the pace from the off, execute their game plan, and counter attack quickly. We saw for their first goal how damaging it can be when players stand off. Virgil van Dijk only attempted two tackles all game, and we know he is better than that.
A shift in mentality is required. We simply expect more from the 11 individuals on the pitch. To be honest, it would have been nice to just see them really go for it in the first 15 minutes yesterday. We know they can start well because we've seen it so many times before. 'Intensity is our identity,' after all.
In the same vein, reacting better to going a goal down is also crucial. We are not accustomed to seeing this team let their heads go down or react with a sense of inevitability when they concede a goal. In a strange way, I liked seeing Milner getting angry yesterday. It showed a determination to get things back on track, and that's the mentality we need more of.
That witch in the building still seems to be lingering, and a lack of game changers from the bench and injuries of many key players has clearly taken its toll. That will resolve itself eventually, but in the meantime the players will have to become more adaptable to the changing nature of the team.
While they spent pre-season getting used to the prospect of playing with a natural striker, suddenly they are without one again and as a consequence the positioning yesterday seemed all wrong. Roberto Firmino was dropping too far back, and both Mo Salah and Luis Diaz were dragged too far out wide to make any meaningful impact on the game.
Maybe a change of formation here makes a difference, using Firmino as a 10 and playing Elliott higher up the pitch. Maybe they go back to basics and stick to what they know rather than experimenting with positioning that is clearly not working. Maybe it's Diaz staying out and dragging defenders out wide, allowing Salah to float into more central areas. Getting Salah closer to the goal is key.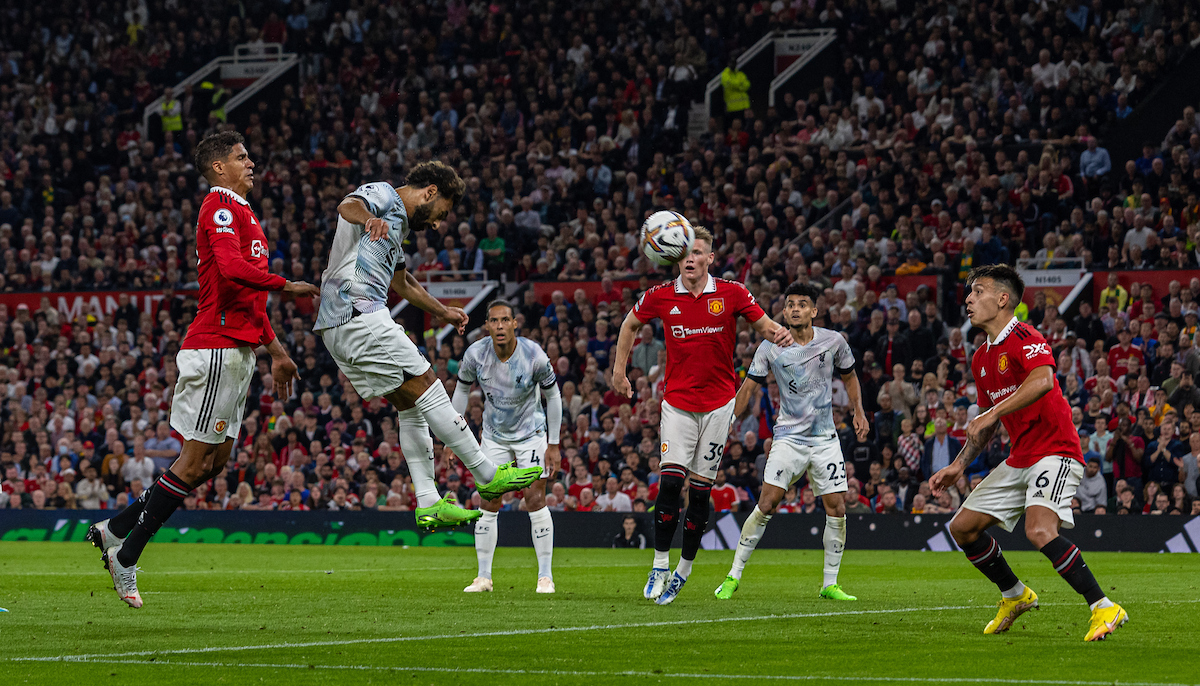 I don't know the exact solution to do so, but I have faith that Klopp will.
Sometimes there is only so far that internal solutions can go, so it's time to talk about transfers. However you dress it up, Liverpool are light in midfield. Even on the rare occasion everyone is fit, there is a sense the next injury problem is round the corner.
The manager reiterates that a transfer has to make sense both in the short and the long term, and with a first-choice midfield consisting of three players over the age of 30, I have no doubt that it would.
The exact type of midfielder we need is up for debate, but with a world-class recruitment team consistently tracking players across the continent behind the scenes, they'll be able to get it right.
Having another body through the door would by no means solve everything, but it would strengthen the area of the pitch that needs it most. Continuity and building for the future has been a key feature of our forward and defensive lines, so it's about time we see it in the middle of the park, too.
From a blank page to now feeling like I could go on forever, I'll draw a line now and wait for the next chapter to unfold. The next few weeks will likely be testing, but soon this will be a reminder that we should never take the good times for granted — and there are lots of them.
This will all be fun again soon, so just focus on that. Let them deal with the rest.
---
Recent Posts: