Match preview before Manchester United v Liverpool in the Premier League at Old Trafford, with both sides in need of a win…
I'VE been watching the Arsenal documentary this week.
It's thrown up some interesting questions. For example, why does Mikel Arteta feel the need to say 'guys' every couple of sentences? Seriously, it's like a nervous tick with him. It'd be the basis of a strong drinking game.
Also, why does the goalkeeper always lash his gloves on the floor in a fit of pique most games? What does that achieve? And, more importantly, what the hell is the thing with the lightbulb about?
I suppose the biggest issue is why on earth would any club agree to such access? What good does it do?
You could say it might make the first team appear more human or that it might attract new fans, but they've done alright so far without getting a TV crew involved.
Of course, we've had our own flirtation with a 'warts and all' documentary and no one came out of it looking good. Envelopes, John Henry asking Charlie Adam if he knew who he was (a fair question, to be honest) and players doing yoga and pretending to be cats? Nah. I'll live without knowing that sort of insight, thanks.
What really stands out is Arsenal's attitude to losing. They don't seem too hurt. Everyone gets over a defeat very quickly.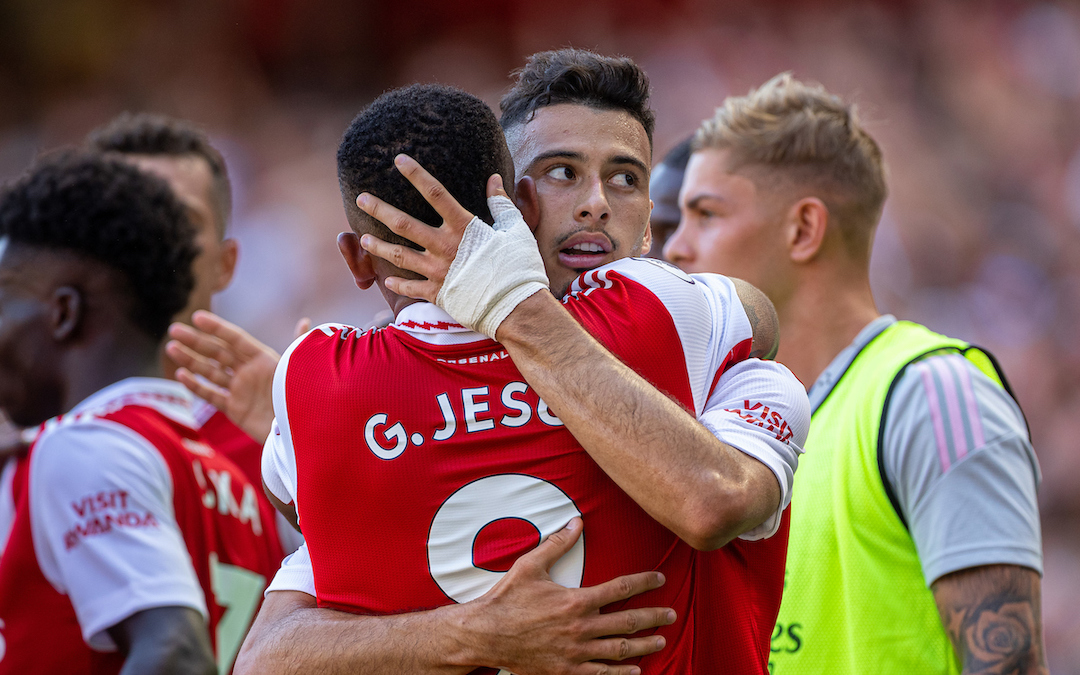 Sure, there are gloves on his floor and the odd bit of shouting in the dressing room, but it's soon glossed over. I get that you can't replay a game and you should never let one poor performance bleed into another so you have to let it go, but it'd concern me if my team got over a stupid defeat so quickly. The form would have to be addressed immediately.
I suppose form is not something you can cure in three games, but you can at least make a start. The problem is when you've no idea what that start looks like.
Which brings us to Manchester United. They're fascinating right now.
What do you do when you're losing so frequently and your club isn't interested in disguising the panic within?
What do you do when you double down on a strategy, you all get on board with the tactics and walk onto the pitch with fire in your belly only to walk off at half time with four balls in your net?
Which way is up?
Sadly, we could help them out. Beating your most hated rival is a hell of a way to turn the ship around. It's my only worry about tonight.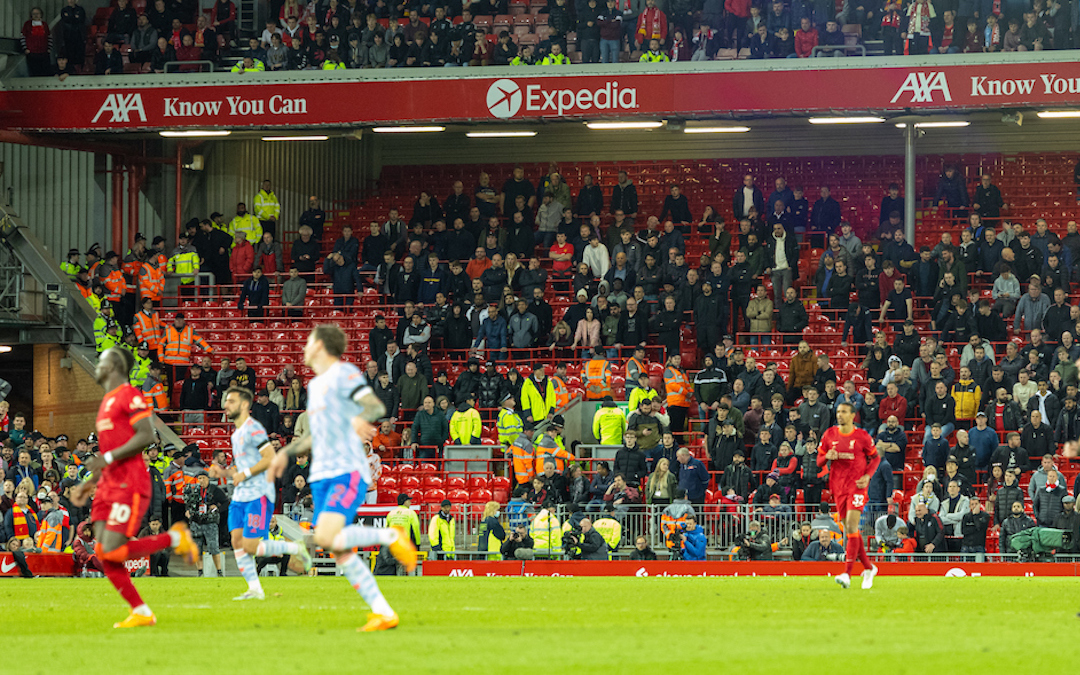 As Jurgen Klopp said, if they were just off the back of two 5-0 wins it'd be easier to play them. Now they absolutely must win, or at least consign us to a third consecutive draw. A draw can always be justified if you've given the enemy a hard time at the same time and I suspect Erik ten Hag would take that now.
Luckily, it's never as easy as that. Wanting a great performance and getting one is nowhere the same as just getting one, as we've shown lately.
We've not been terrible by any means, but there's been the odd brain fart. The lack of application at Fulham, the shape at Palace (where the best right back in the world spent an awful lot of time in the centre circle and the best striker was playing so wide he was practically on nodding terms with the front row of the Main Stand) and our new striker taking two goes to get a three-match ban.
That must come to an end tonight. Sensible Liverpool, please. Ruthless Liverpool.
If the best Manchester United play the best Liverpool, then Liverpool win, but, again, it's nowhere near that simple. There are so many other factors in play and not all of them on the pitch.
We know a few things about protests. By their very nature they have to be disruptive so if you're going to choose a game for a bit of agitation, it might as well be the biggest in world football.
Regardless of shirt colour I'll always applaud any initiative where fans are treated better. A situation where greedy owners are using something they hold dear to make even more money is eerily familiar to us.
United's '1958 Group' want the Glazers gone and replaced by a board to uphold 'the values of Manchester United, its culture and traditions,' which is perfectly fair. The Glazers were as bad as our lot when it came to the travesty of the European Super League so, though I applaud their poor running of their own club, I too would be shaking my fist at them if I were them.
But as Jurgen pointed out, the protests should be none of Liverpool's business. Our lads should be sat on the coach with no other thoughts than the job in hand. They should be the personification of serenity. That's the theory, anyway. It's difficult to do that for this fixture at the best of times, never mind with this surrounding chaos.
A lot of people hate this fixture. It can be too visceral, too chaotic, but I love it. It has the biggest billing in the world's best sport and to be part of that is a gift, though I may not feel that way later tonight.
Chris Sutton, the BBC pundit, predicts a 5-1 win to Jurgen's Reds. I'm not making any predictions given my praise of Palace fans not singing about the Anfield atmosphere last week and my appearance on Sunday Best this week where I stated that Chelsea would batter Leeds. I daren't risk it.
But isn't that what's so great about this game? It surprises you more than it should. Not that I want any surprises tonight. I just want the best Liverpool team to beat any United one.
This may be unpleasant. This may be a war of attrition, but this could be the very war we need right now.
Let's be sensible, Liverpool. Let's be ruthless.
Predicted 11: Alisson; Trent, Virg, Gomez, Robbo; Henderson, Fabinho, Elliott; Diaz, Firmino, Mo
---
Recent Posts: