As supporters disagree over whether Liverpool need further reinforcement in midfield, what are the dangers to us constantly demanding more?
JURGEN Klopp is effusive about the need for the "right player".
He will bang the drum in your face at every given opportunity, but it only perforates a minority. Some will simply live in drum-banging bliss – filled with the tinnitus ring of "sign a fucking midfielder" buzzing permanently in their head.
I'm open to either argument if the point is sensical, once it borders on Football Manager economics or shit word-play I'm off. Towards the back end of 2015/16 I'd often end up in the company of someone I knew through another mate. I thought he was OK until he casually uttered the name 'Jordan Horrenderson' to describe the Liverpool captain.
I seen him less and less after that.
And so we're back to this place. This ugly, putrid space of abusing players who've been part of a squad which has won everything and broken 90 points on three separate occasions.
"But progress doesn't stand still," I understand. "But we must evolve and prepare for the future," I understand. "But the midfield is useless and must be completely overhauled," I don't understand.
Injuries are currently a very topical and valid issue at Liverpool. There is an increased feeling that no matter the player, if things don't go absolutely as planned from the moment the squad returns for pre-season we are more susceptible than most to muscle strains – hamstring being the favourite.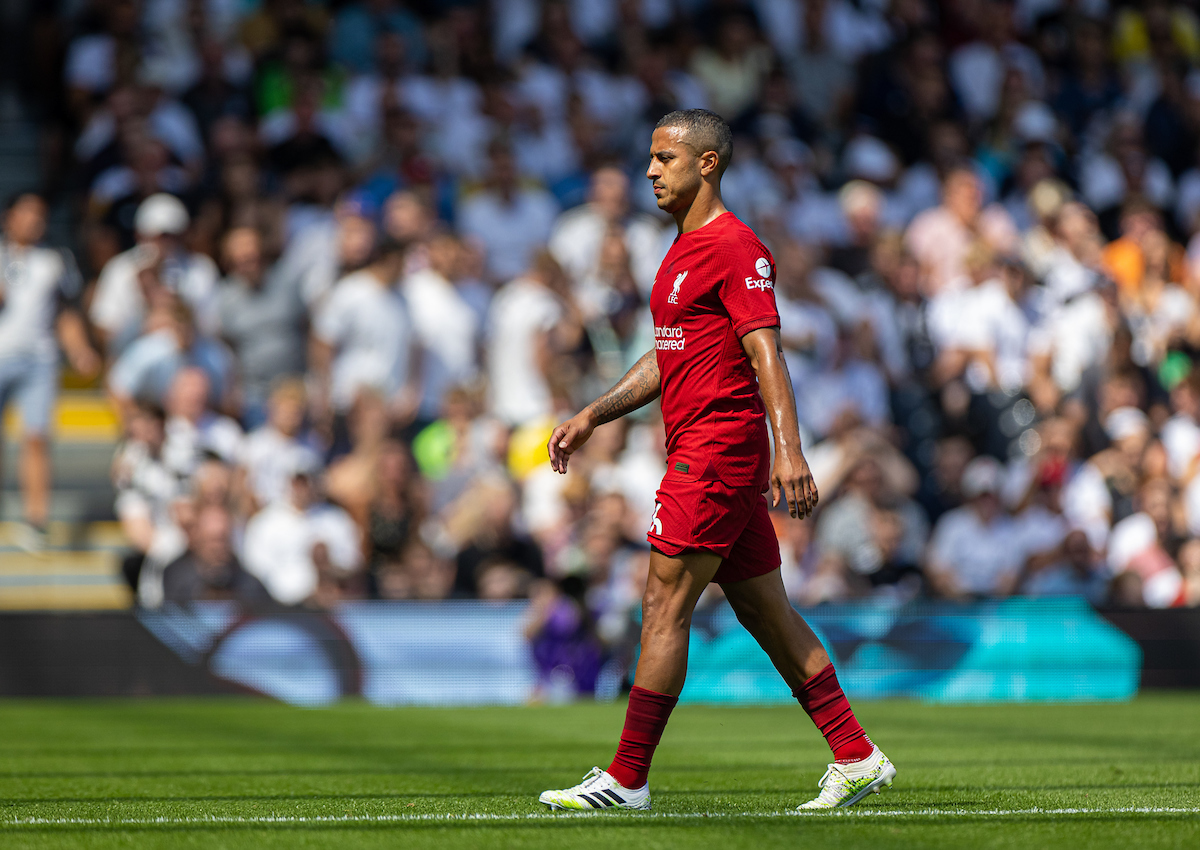 That may be because the fitness demands are heightened, especially around the midfield area. Thiago Alcantara said after the FA Cup final that Klopp taught him how to run. It's seemingly objective number one for good reason. When Liverpool are in sync, it becomes less about how much they run and more about when and where.
The best functionality of Klopp's system compacts the pitch into areas where they can strangulate opponents with pressure and counterpressing. When the pitch and lines between the goalkeeper and front three open, we can look ragged and stretched as it did last weekend.
The entire midfield exists in a perpetual state of injury risk, nobody in the current squad has been spared. There are some more than others who face increasing criticism because of absence or a poor run of form which takes on existential ramifications online.
Injury concerns are always valid, especially around certain players. It's the proposed solution which becomes contentious.
Naby Keita is yet to make 100 Liverpool appearances in the Premier League. In fact, he's some way off on 76. James Milner's playing time over the course of a season continues to decrease, with 1,371 minutes in 2021-22 compared to 1,752 in 2020-21. Alex Oxlade-Chamberlain has made 46 appearances in all competitions in the past two years.
The win at Newcastle in last season's run-in when Keita and Milner were instrumental is the most recent example of their value. Their experience is also key and undoubtedly helps the balance of younger midfielders like Curtis Jones, Fabio Carvalho and Harvey Elliott.
Some of the reaction to Elliott's contract extension has been that nobody quite knows when his next stage of development will come. Others simply think Jones can't make it. Both feel like a gamble many don't want to take right now, despite already both showing evidence to the contrary.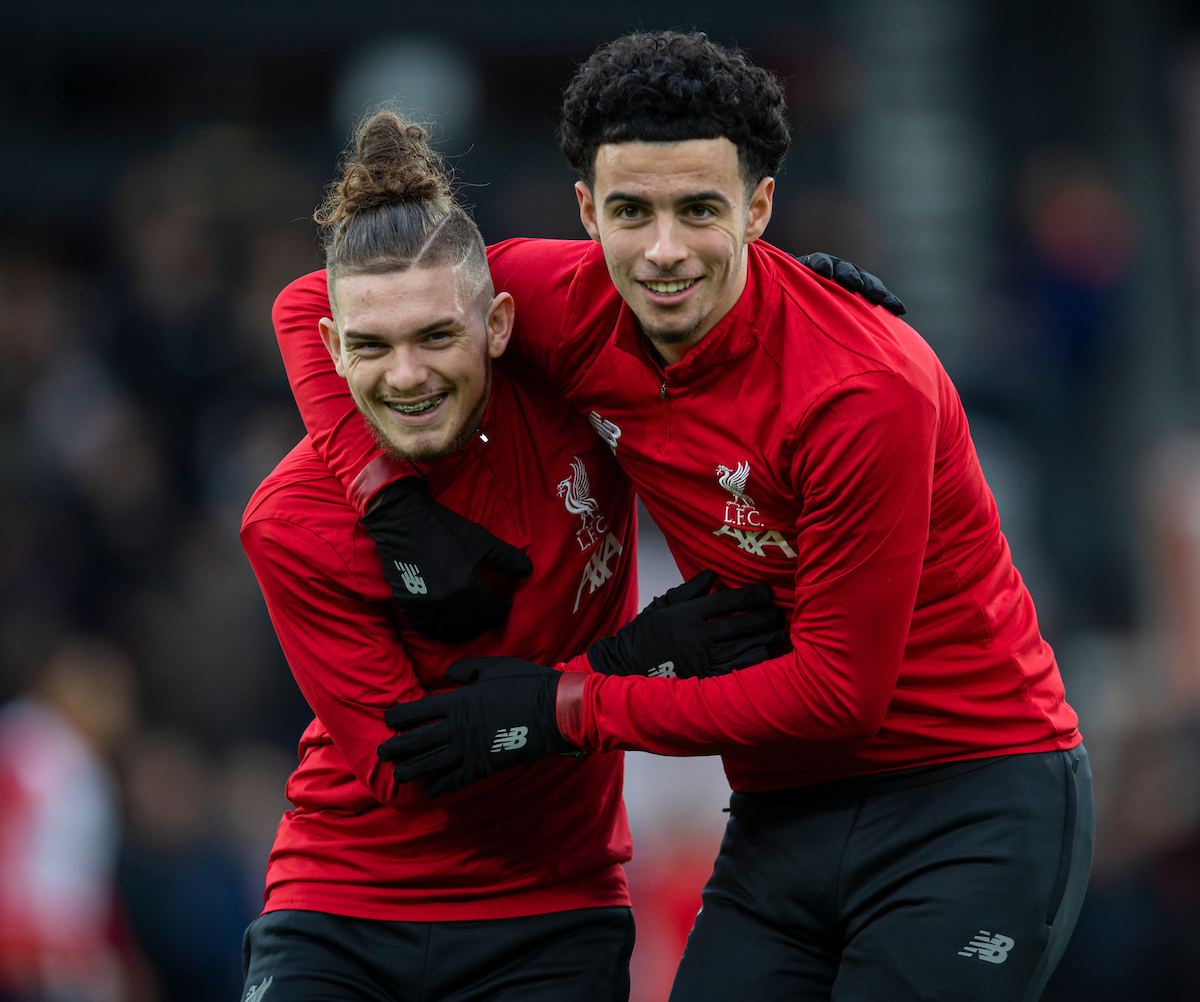 To circle back to Klopp's point in his spiky press conference this morning, the issue remains a variance in definition of what "the right player" is. His definition of what went wrong against Fulham almost certainly won't be reliant on the transfer market, while for others it was the sole cause.
Long term, the need to plan for a life beyond all three of the contract dwindling Milner, Chamberlain and Keita is valid, but it might not be what you expect.
Everyone wants Jude Bellingham, but for what specific reason? Is it for goals and assists? A total of 10 and 18 in all competitions in the past two seasons with Borussia Dortmund isn't bad.
Is Bellingham wanted because he fits the criteria of a player who can facilitate others selflessly, the way someone like Henderson does? What if Liverpool turn Bellingham into Gini Wijnaldum? Despite seeing some of the best and most tactically advanced football this club has ever witnessed, would people say we've wasted his talents?
If Liverpool want a player it's because they've seen that he can fit into what they do, not the other way around.
The most intriguing link I found to Liverpool this week was the resurgence of Watford's Ismalia Sarr.
Despite there being clear reservations about aspects of his game, you can argue this one makes the most sense for what Liverpool have done previously. A player under the noses of everyone whose value can only be increased and who has experienced the perils of a relegation fight.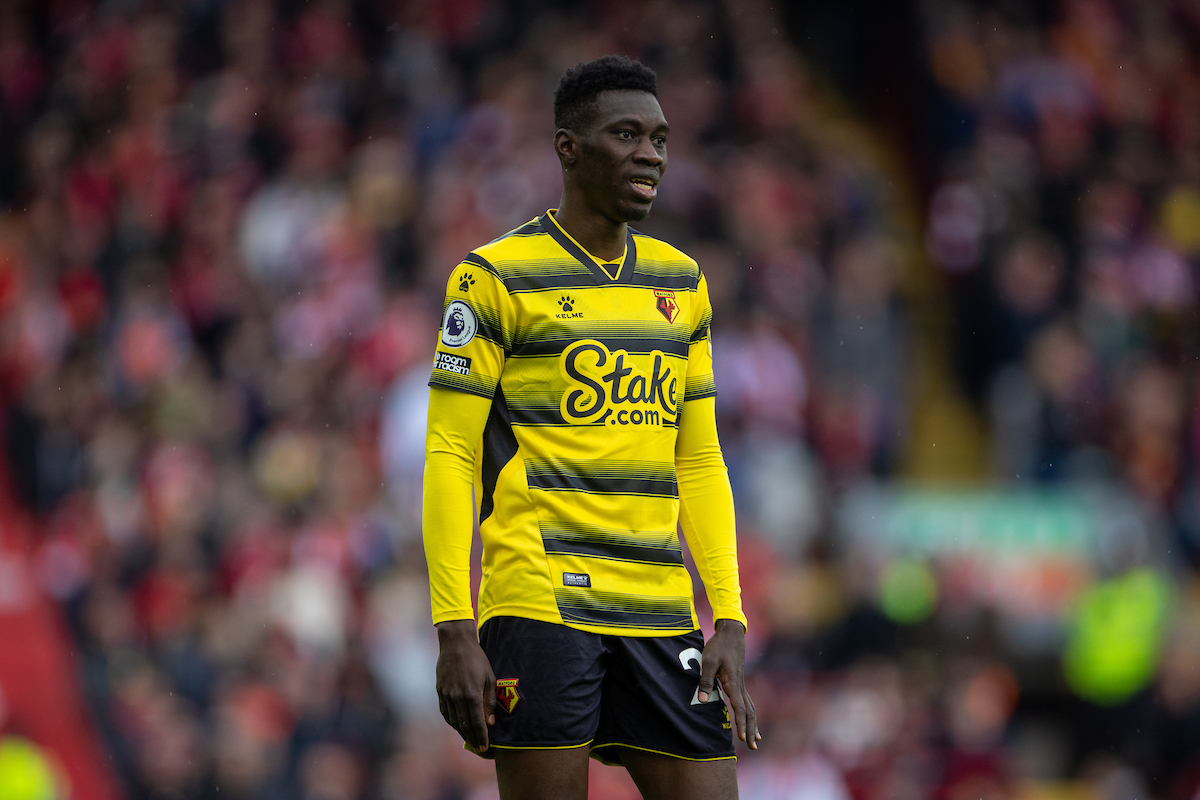 Of course, Bellingham could be a gamechanger for this club, as could Nicolo Barella or Florian Neuhaus. Whoever it may be, this season or next, they'll have to adapt, show desire and learn how to run.
That might bring injuries and doubts and then the inevitable clamour to repeat the tiresome cycle until ultimately you end up with Marko Arnautović and Adrien Rabiot.
Thankfully, this manager won't do that. If he did, we would probably have a front three of Timo Werner, Nicolas Pepe and Kai Havertz right now.
Show a little tenderness if it's possible. This process has proved on more than one occasion that it works. If you can't, then at least keep the incessant beat of your own drum to a minimum.
For the sake of what brought us back to the top table of world football in the first place.
---
"You can sort of see why we would be patient… One thing Liverpool do well is engineer value. They aren't going to pay £50 million for Nunes just because there's a release clause…"

🗣The Gutter

1️⃣ Download our App
2️⃣ Enjoy FREE tokens
3️⃣ Listen

📱👉https://t.co/yTcwWU0kX1👈 pic.twitter.com/oN8m0wsYSX

— The Anfield Wrap (@TheAnfieldWrap) August 11, 2022
Recent Posts: