After a week of writing some wrongs on the training ground, can Liverpool rediscover their belief to get them back on track?
FRIDAY. The deserving end to the working week. 
Remember those Friday's when Liverpool were great and the fruits of our labour could be enjoyed instead of fearful budgeting for the next energy bill?
Remember base-level competence? It was halcyon, even if some of it was pretence.
Liverpool were a pleasure, never a chore, in those golden days of a non-catastrophic news cycle. There was no amount of former BBC journalists now recounting the cost of their sins who could tell you otherwise.
There's a chance – if you step away from the raw sewage-filled online rhetoric – that this team still hold some form of truth in these ever-increasingly testing times. That Liverpool are, in fact, still magic.
Could it be that this football team are simply suffering a lack of confidence?
I'd love the documentary cameras to have been present at Kirkby this week. Forget team talks of great nights out or your sporting director having no idea where Pierre-Emerick Aubameyang is on deadline day, this week at The Axa is where the golden television nuggets would have been.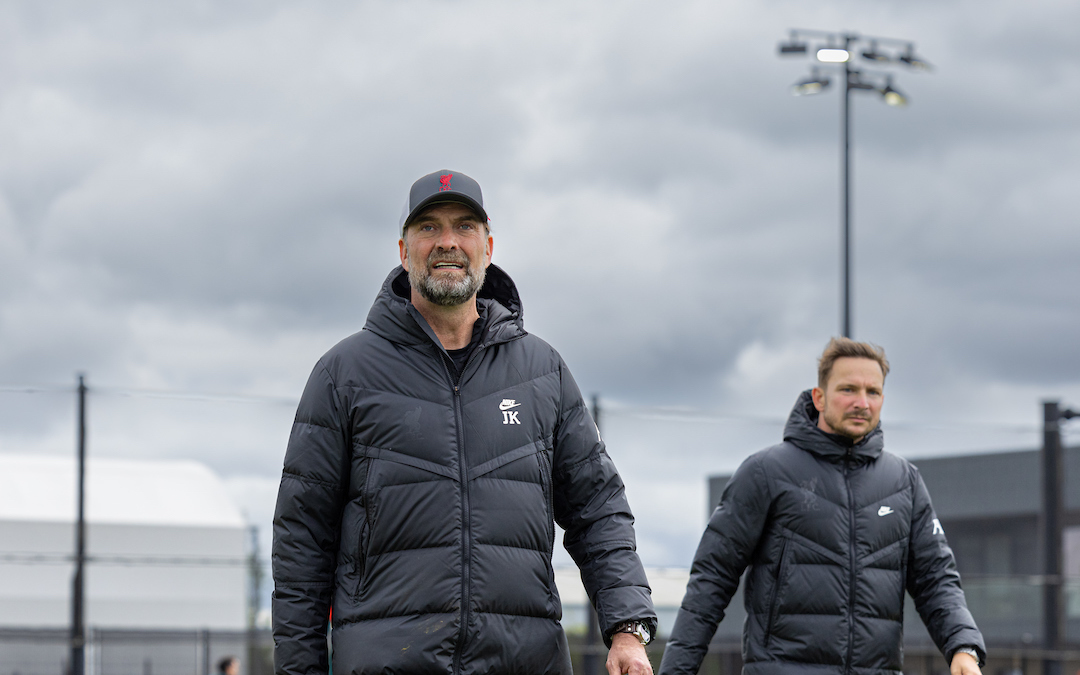 The reason why, I suspect, is that Jurgen Klopp and his coaches will have questioned their approach, whether it can still work and whether to stick with it. It's the type of managerial test we're least privy to; the dark room and darker thoughts of self-doubt. Of points over process and injury hindrance.
Here's some questions everyone can rightly ask of this Liverpool team right now:
Did they take the wrong approach to pre-season?
Do they have the players available to implement what they're currently attempting?
Did they underestimate their opponents in the first three games.
Let's walk through it.
Manchester City's friendly with Barcelona this week was arranged in support of Juan Carlos Unzue, the former player and coach to Pep Guardiola who is battling motor neurone disease. City didn't pay lip service to the occasion by sending out a near full-strength squad to compete in the 3-3 draw, which again points to Guardiola's willingness to build match fitness through the opening weeks of the competitive season.
Klopp clearly doesn't believe in this approach. He needs a full and intense pre-season which ensures Liverpool are ready to put in kilometres from game one. But having come back early, the pointless end of season Nations League matches and a previous campaign where Liverpool played all possible 63 games, there is an argument a lighter schedule may have avoided some injury and fatigue.
It's also plausible that Liverpool's planned friendlies against Strasbourg and the cancelled fixture against Aston Villa, both a day after competitive matches, were the wrong call. It's not unfathomable to imagine all three of Fulham's penalty, Palace's goal and United's second not being conceded if Ibrahima Konate was fit and playing right sided centre-back.
All of this doesn't help when you're trying to implement a different approach, which Liverpool clearly are. It's likely Liverpool will still lineup as a 4-3-3, but it's more likely that we see more of a 2-3-5 or 2-2-3-3 when they finally click into gear.
The idea that Liverpool want Mohamed Salah and Luis Diaz this wide of goal is absurd. The notion that Darwin Nunez is supposed to be isolated or Roberto Firmino this deep nonsensical. We're yet to see it work, but whatever Liverpool have been working on should help with creating better movement and numbers in attack versus defence situations.
It could be the case that these new methods are being applied too literally on the pitch and it all looks a bit weird. Could.
This would all depend on possessional and territorial domination from Liverpool and a passive approach from opponents. Klopp can be forgiven for taking this for granted, given how much he's had to pick the lock of a low-block opponent with absolutely no intention of utilising possession in any meaningful way.
Fulham and Palace were more aggressive and willing to engage Liverpool more than perhaps expected. Everyone should have anticipated United's response, but they were undoubtedly encouraged by our lack of assertion.
The solution remains up for contention. Is there an obvious answer, beyond not conceding first or buying Jude Bellingham, which is to make the next three points our biggest priority and get players back to fitness? Tactical changes are already afoot, but this team now needs to reinstall certainty in themselves and each other.
If the club are going to delve into the transfer market, you can argue it should be for another forward if they are committed to an approach which gets more variance in attacking positions.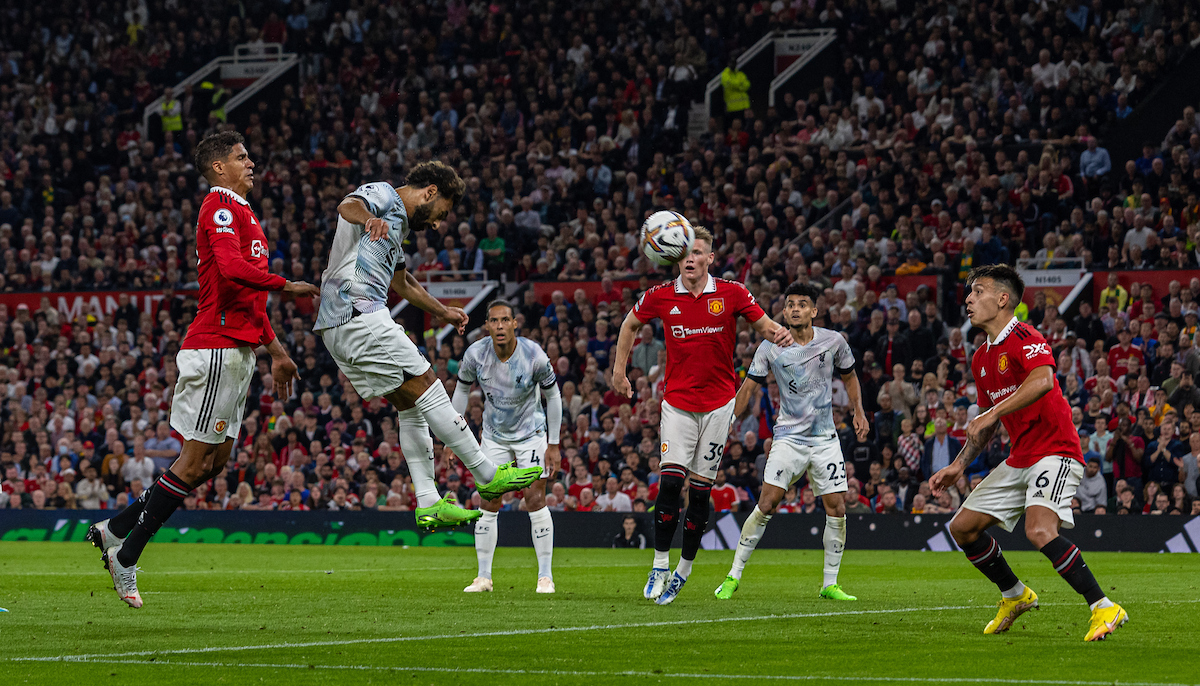 Neil and Harriet were great on Talking Reds this week, pointing out the scarcity of goalscoring midfielders in this league. Kevin De Bruyne remains a football unicorn – yet many seem to be insistent that there is the Big Kev, Yaya Toure or Frank Lampard equivalent knocking round to solve all our creative woes.
Maybe Liverpool only want two midfielders on the pitch. Perhaps they have aspirations of returning to a lineup with four recognised forwards like they did against City in 2020-21.
There's a little less joy in this particular Friday. Liverpool has had a horrible week in every aspect. The national outlook is no better with the next charlatan cabinet being formed while people will starve and freeze in coming months.
This football team can still provide that light, a weekend relief. They need some belief in a new day and a reminder of who they are.
Anfield can do that tomorrow. Anfield should do that tomorrow.
---
Recent Posts: