With availability becoming an increasing issue across Liverpool's squad, the forwards are under particular pressure to provide the answers…
AND so it begins.
Our weekends, evenings, Mondays and Fridays are dominated by football again. Our moods depend on it. Our group chats and work chats are shaped by it.
Good job everyone is staying nice and calm two games into the season, hey?
If Antonio Conte and Thomas Tuchel showed us anything, it's that sometimes the emotion of football takes over. If people didn't feel then it would all be meaningless, and sometimes the joy and excitement or anger and sadness are overwhelming.
It's understandable for people to feel that two draws ends the title race. If we're honest, we're all a little bit scarred by what has gone before. I can't shake that feeling on the final day of the season when we thought we might just be in with a chance, and I carried it with me on the return to Anfield on Monday night. I understand if you can't, too.
But this isn't last season. It isn't 2018-19 either. Some things are different: Tottenham look like they could mount a feasible challenge, Chelsea have new owners, and Gabriel Jesus and Oleksandr Zinchenko now play in red.
Some things have stayed the same: Leicester have no new signings, Frank Lampard is still at the Everton helm, and Manchester City are very, incredibly and annoyingly good at football.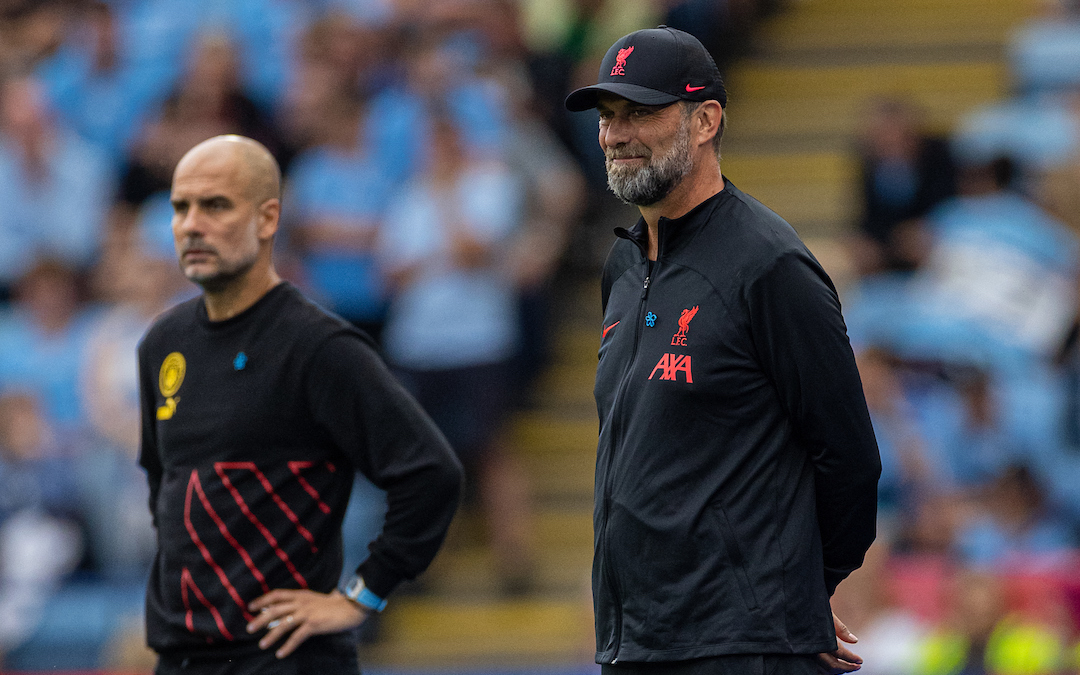 That's why dropping points hurts. Giving this Manchester City team a head start is not a good idea, and Liverpool leave themselves with a challenge from the start. We've been here before and know the drill.
It's not ideal, then, that we're left with the prospect of not having a striker for the next three games, with Darwin Nunez's red card ruling him out, Diogo Jota injured, and Roberto Firmino a doubt. While the players are adapting to an already changed forward line, how will the manager respond to the latest setback?
Jurgen Klopp is used to looking for solutions within the existing squad, and both Harvey Elliott and Fabio Carvalho are potential options. The former has been preferred in midfield, but could be needed further forward in the coming weeks.
Mo Salah may be moved to the middle to make way for him on the right, or Elliott as a false nine might be trialled in training. With him and Salah already linking up well, the two should combine well higher up the pitch.
The manager has made clear he isn't in a rush to pin down Carvalho's best position, and he could be called on to either fill the space left by Elliott in midfield or play through the middle or on the right upfront.
He could also be useful if Klopp opts for a change of formation, sitting behind the forward line in the number 10 position and feeding balls into Salah, Luis Diaz and one of Firmino or Elliott. He's not had much game time yet, but his pre-season performances prove he is capable of being a bright attacking spark and running at defenders.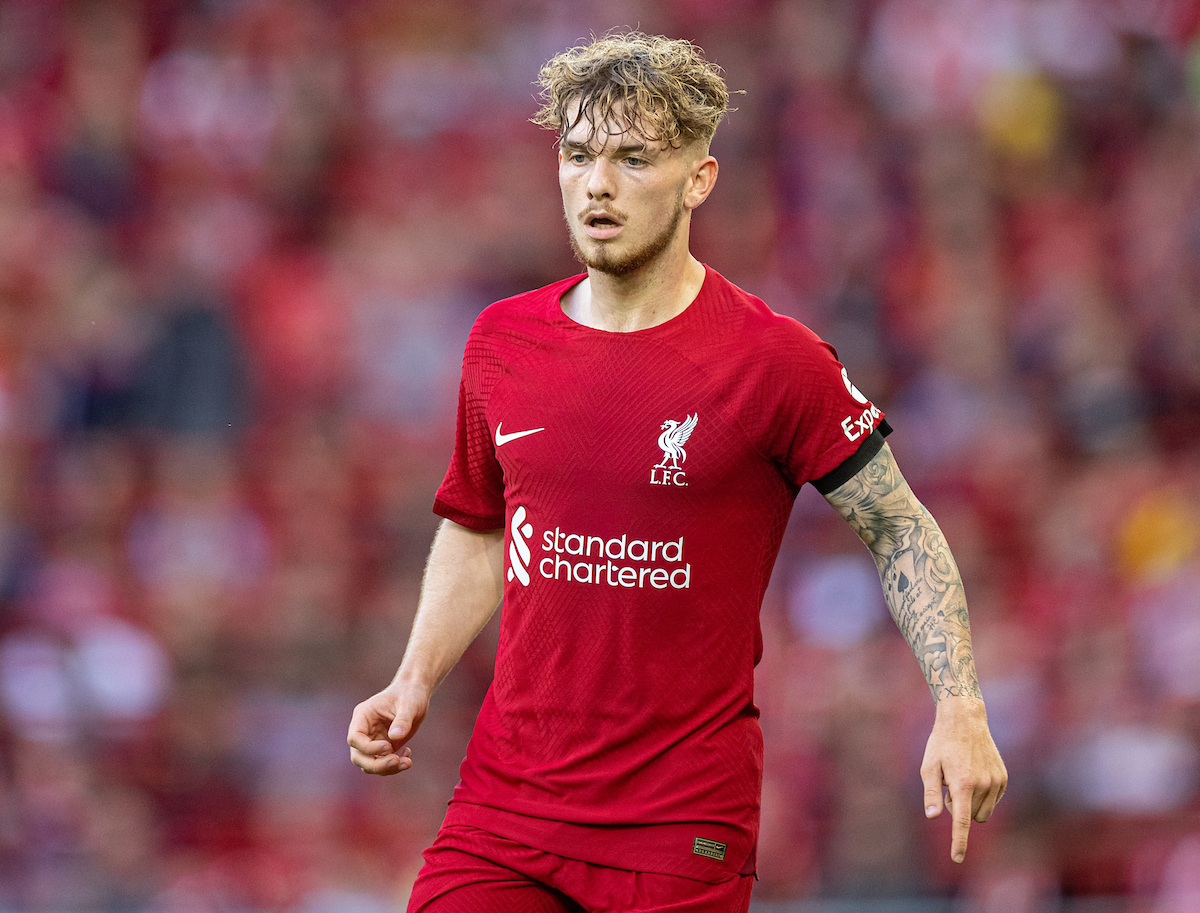 Both options leave Mo Salah under a lot of pressure to put the ball in the back of the net, though, so Luis Diaz will be expected to step up in the absence of a striker.
A witch in the building, said Klopp on the injury curse surrounding his team, but it was a moment of magic from Luis Diaz last night that left us spellbound. A player that scored six in 26 appearances last season, his goalscoring record failed to reflect his impact since he joined in January.
Read that again, because I think at times it can be easy to forget that he joined the club less than eight months ago and was a signing that was supposed to come in during this window. Liverpool's hand was forced by Tottenham's interest, and he made an immediate impact.
He proved how quickly he could adapt, but questions marks remained over whether he could provide the end product. His goal on Monday proves he is ready to step up this season and get Liverpool out of trouble, something that Sadio Mane so often did over the years.
It's easy to feel like problems are mounting early on, and it's easy to feel deflated with two poor results to start the season. If all was not lost on the last day of the season, though, nothing is lost in August.
The players will be up for the fight. Make sure you are, too.
---
"At times between Darwin, Diaz, Salah and even Elliott… It felt like there was constantly 15-20 yards between them."

"They just all felt really really isolated from each other."

🗣 The Anfield Wrap Podcast

Listen 👉 https://t.co/7TXpIHiuZZ
Watch 👉 https://t.co/CJQhD9QPdm pic.twitter.com/okrq7r3YmN

— The Anfield Wrap (@TheAnfieldWrap) August 16, 2022
Recent Posts: