Letters To The Editor addresses your burning questions & comments pertaining to Liverpool, including the flashbacks of 2020-21 this season…
HERE are your burning questions and comments in the week after Liverpool lost to Manchester United…
Dave Lee: Sadio Mane is gone, ballers Thiago Alcantara and Diogo Jota injured amongst others: do we need to rethink our formation and/or passing avenues? I felt we should have tried more long balls bypassing the Manchester United midfield or switch the ball to the other side. This also extends to the first couple of games.
However, what was more frustrating was the lack of triangles that we used to employ which produces fluid movement and passing channels, enabling a spearhead as well as pace and numbers joining from midfield.
I miss the one touch heads and volleys, stretching the play.
Editor: To be honest, I thought we tried too many long balls against Manchester United but there wasn't nearly enough purpose to them – other than to perhaps turn them around?
We've lost a lot of fluidity which could be as simple as the players adjusting to being asked to do new things, or could go as deep as their mental approach to games at this time.
The answer could be to sign another Mane/Jota-type player to push defences back further, but I get the argument for a creative midfielder too.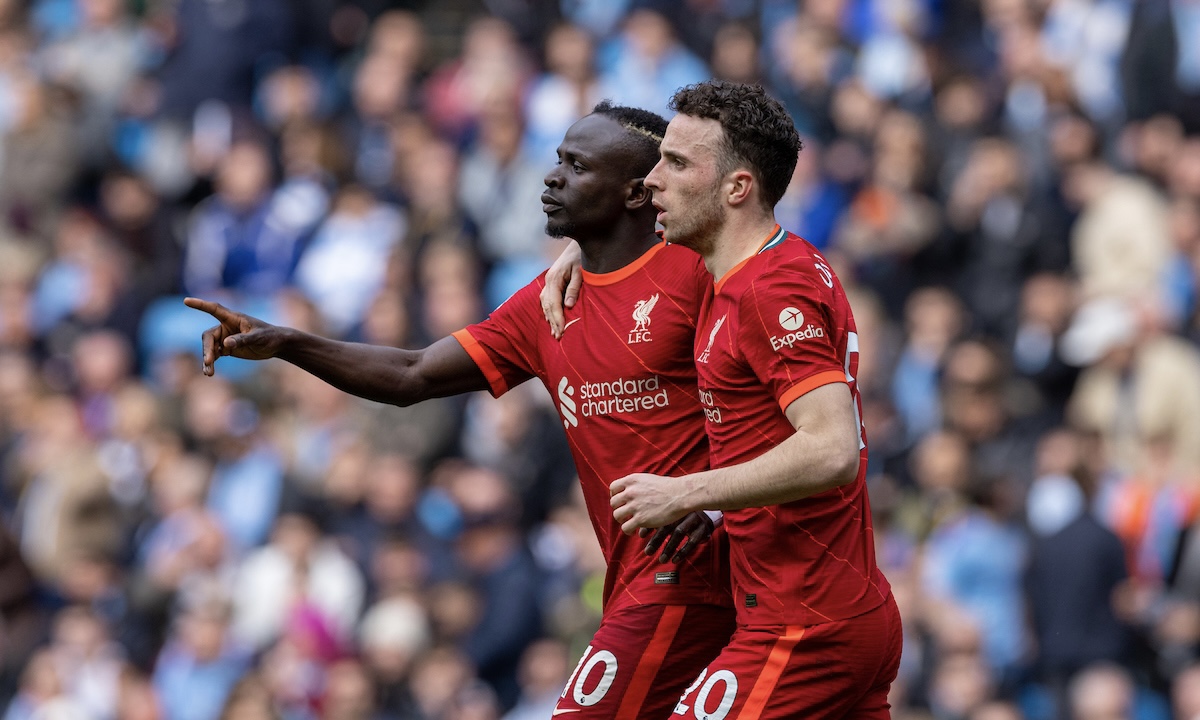 Mike Riddlesworth: Are you still of the same opinion about the Jurgen Klopp/FSG team bringing in new young players?
I appreciate your loyalty to the cause and the principle but, as I said, the owners need to recognise the shortfalls or this season's title race will be a non-starter.
Having been a loyal fan for 60 years it is sad to see the change in the mood of the players. Watching James Milner and Virgil van Dijk go at it was so different than anything we've seen for the past few years!
Editor: My opinion has always been that if Klopp doesn't want a specific midfielder in, I'm happy to go along with him. It had nothing to do with FSG, to be honest.
However, that has changed now because Klopp has come out and almost explicitly said he wants a midfielder but can't control the finances. He must have somebody specific in mind.
Also, on the players arguing, it's defo not a new thing – it just looks worse when things aren't right. I've seen Henderson arguing with almost everybody throughout the team down the years, and Milner and Van Dijk both like a pop every now and then.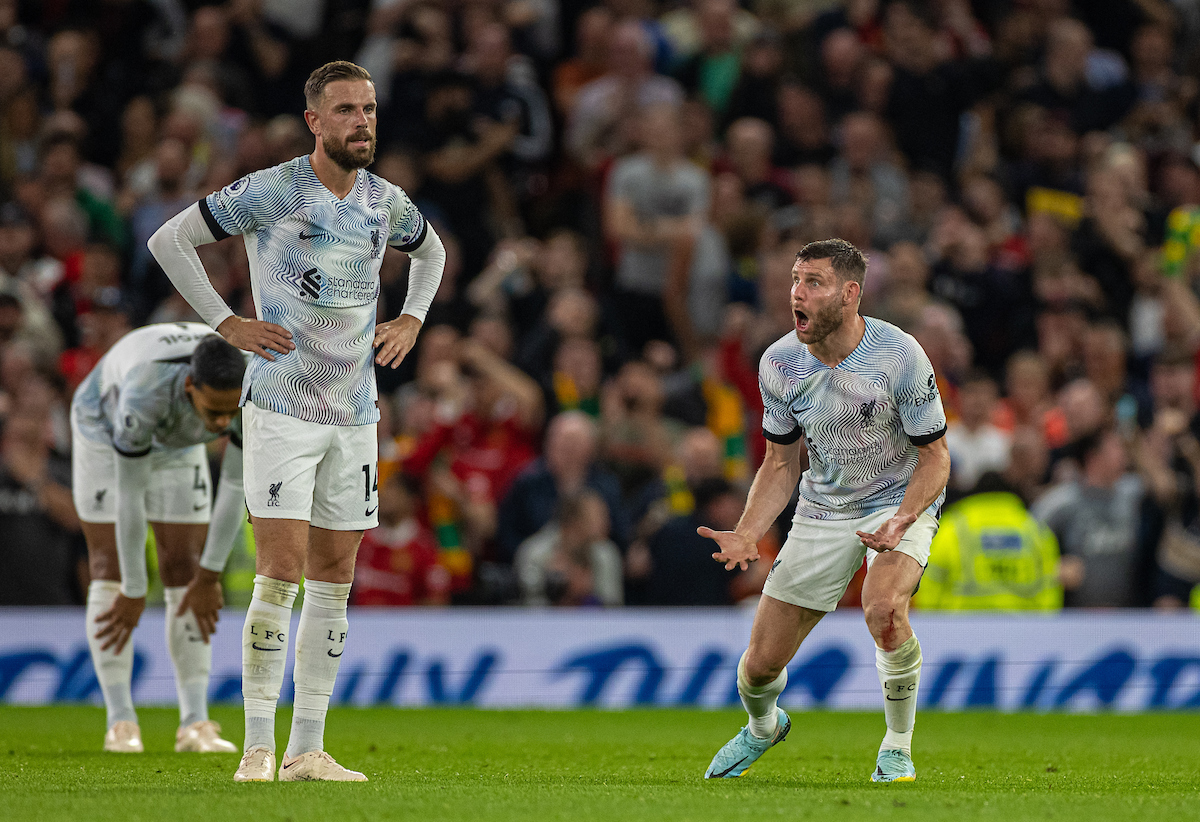 George Reid: It should come as no surprise that our midfield is in the situation it is. Every player in there, with the exception of maybe Harvey Elliott, has significant issues with age, injuries or a combination of both.
That we feel Jude Bellingham is the only man in the world (still only 19…) to make us better is nonsensical. We are at risk of throwing this season away. Our insistence that 'we only sign the right players' is a lovely sentiment but it's coming across as arrogant and delusional.
The club needs to act and get someone in now.
Editor: As above, Klopp's quotes suggest to me that he has somebody in mind that isn't Bellingham – given that he said earlier this summer Bellingham wouldn't be available, unless that situation has changed.
I'd be interested to know who that is, but I do believe it is the right approach to not just go and sign some random just for the sake of an extra body – because we did that with Kabak who didn't do loads and Davies who did nothing.
You risk upsetting the balance even more by just bringing in a lad on big money who either blocks paths for others or himself isn't up to it, which are both big possibilities.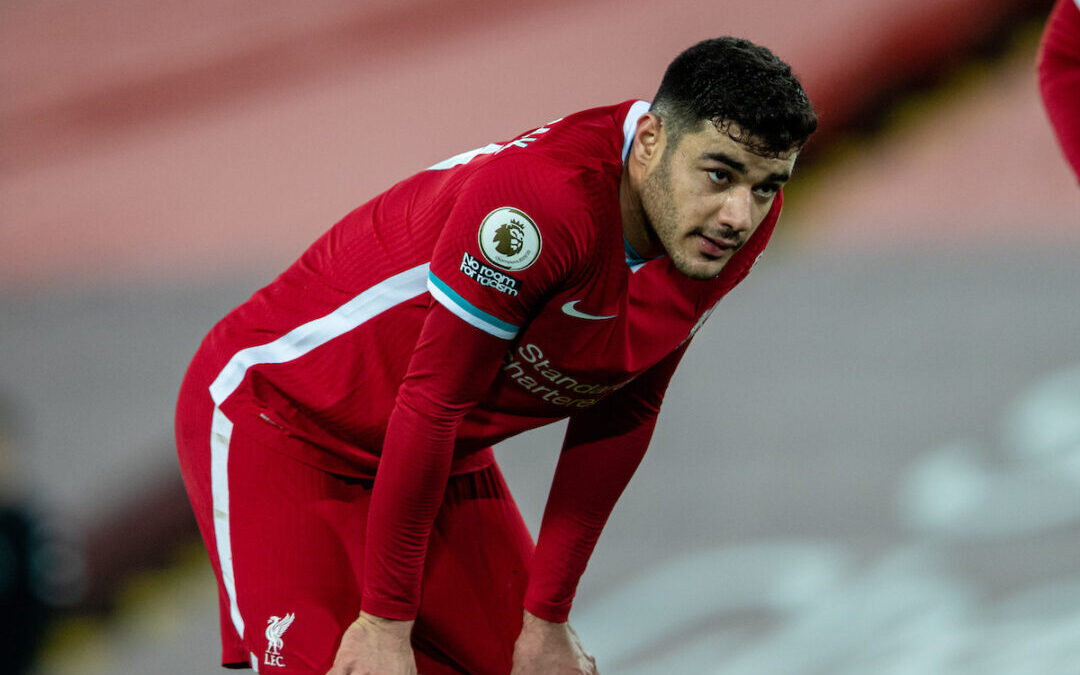 Anna Machell: We can't allow the winter of 2020-21 to happen again. I'm concerned that will get lost amidst all the (understandable) chats about the hows and whys and wtfs, the analysis and the desperation to understand or even see The Plan.
I too am worried that I can't see the ideas on the pitch, and ideas get messy and messed up when people are playing under the shadow of so much injury (whether it's kept them out, they're playing with them, or playing in fear of them).
Important things like actual footballing ideas can come apart in that context, and then you're just firefighting, not even very successfully.
Editor: I myself am starting to get some flashbacks to the winter of 2020-21, and wonder if we are in danger of heading down that road again.
I agree that I'm struggling to see what the ideas are on the pitch, and how we seem to have gotten so far away from the winning formulas that have made us one of the world's best for a number of years now.
I just don't know how you solve that and it's easy to say just go and sign anybody but, again, we signed just anybody in 2021 and it didn't help. I'm glad I'm not the one tasked with figuring that out.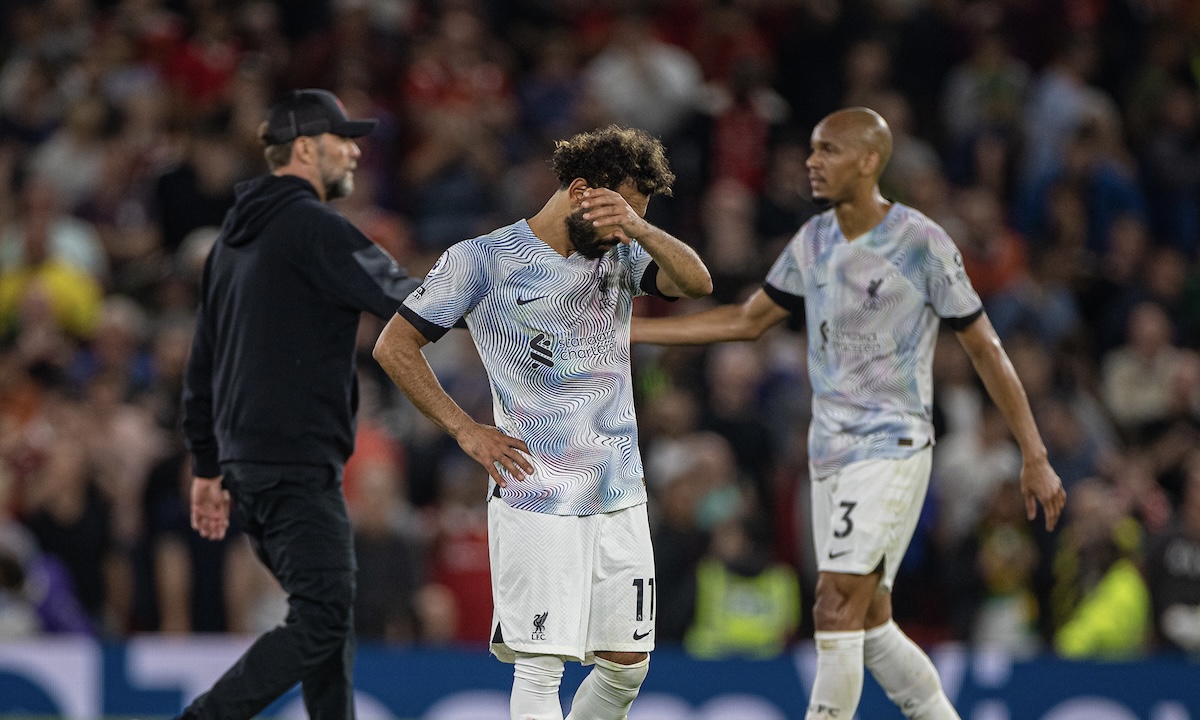 Greg Ahern: Intensity. This Liverpool side literally wrote the book about it. So where has it gone? Is the team just burned out as some are suggesting? Are Liverpool trying to be too 'calm as you like' from the start of matches as a strategy? Is everyone afraid to get hurt given the injury crisis?
Editor: This was one of the most worrying aspects of Monday night's game for me.
Losing at Old Trafford is traditionally not the end of the world, but given the mess they're in the least I'd expect is for us to be more up for the fight and show our intensity to kill them off. We were passive and offered them encouragement – a recurring theme this season and possibly beyond.
It probably ends up being a combo of those questions you've asked and more. It's a perfect shitstorm right now, and I genuinely welcome any and all ideas on how they could go about solving it because I don't have a clear answer myself.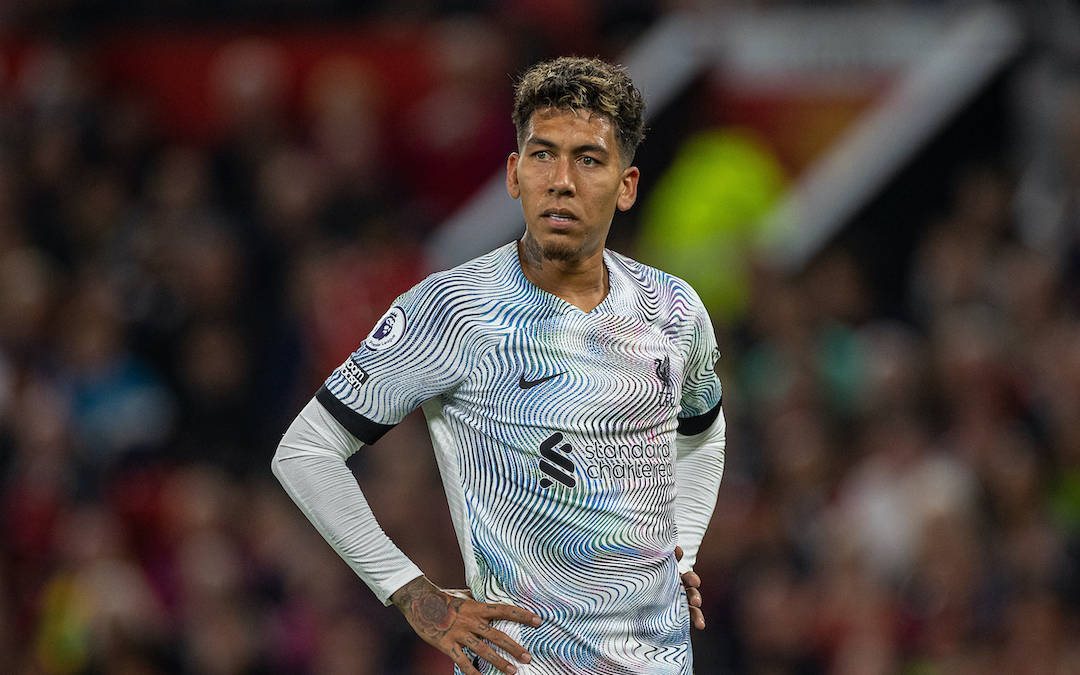 Chris Johnson: Monday's loss to United was the latest piece of evidence suggesting Bobby Firmino is no longer capable of leading the forward line. He did, however, offer spurts of slick link-up play when he dropped deep (sometimes deeper than Milner). Which got me thinking…
There was a lot of speculation in the pre-season about whether, given Liverpool's relative surplus of forwards compared to midfielders, Klopp would try out a 4-2-3-1 formation, at least in some matches.
Given where Firmino's game is at now, it seems a great spot for him could be the middle of the three behind the sole true striker.
On the other hand, Carvalho arguably could fill that role very well too and has been in better form so far.
Editor: I was concerned after Fulham that Bobby's days as an effective number nine were done. He makes us a nicer team to play against because he drops so deep and teams are comfortable playing a higher line with him on the pitch.
I've said it for years, but I'd really welcome trying to find a way to repurpose him as a midfielder and maybe it is a more deliberate formation shift that achieves that.
That could also benefit Carvalho, as you say, because I can't help but feel sorry for the lad and what he keeps coming into off the bench.
---
"I'd buy a centre-forward and a midfielder. The Toney shout is a great one… and Barella. I want a player with real aggressiveness, dynamism, unleashed in that midfield and can carry the fight…"

🗣 TAW Podcast

Watch👉https://t.co/OYNpTuqJnZ
Listen👉https://t.co/rKG3JQYzjW pic.twitter.com/SMMYAQqXLa

— The Anfield Wrap (@TheAnfieldWrap) August 24, 2022
Recent Posts: