Match preview before Liverpool v Bournemouth in the Premier League at Anfield, as this fixture becomes strangely important again…
THE last three meetings with Bournemouth at Anfield have come at very interesting times for Liverpool.
In 2017-18, Liverpool beat Bournemouth 3-0 at Anfield, in the midst of a spell that included a 0-0 draw at Everton, a two-goal collapse to draw at West Brom, a 0-0 draw at home to Stoke City and a 1-0 loss away to Chelsea. The Reds had to beat Brighton on the last day to finish fourth and lost in the Champions League final to Real Madrid.
In 2018-19, Liverpool beat Bournemouth 3-0 at Anfield, in the midst of a spell that included a 1-1 draw against Leicester, a 1-1 draw at West Ham, and goalless draws away to Manchester United and Everton. The Reds missed out on the Premier League title by a point to Manchester City but won the Champions League final against Tottenham Hotspur.
In 2019-20, Liverpool beat Bournemouth 2-1 at Anfield, in the midst of a spell that included a 3-0 loss to Watford, a 2-0 loss to Chelsea in the FA Cup fifth round and a 4-2 aggregate loss to Atletico Madrid in the Champions League last 16. The Reds won the Premier League by 18 points, despite football being paused for three months due to a global pandemic.
In 2022-23, Liverpool face Bournemouth at Anfield, in the midst of a spell that has included a 2-2 draw at Fulham, a 1-1 draw against Crystal Palace and a 2-1 loss to Manchester United at Old Trafford. What The Reds will do next is anybody's guess at this stage.
Bournemouth at Anfield has once again weirdly come to feel like a benchmark fixture for Jurgen Klopp and company, and it's interesting that it generally has come at a time where questions were being asked of the manager and his players.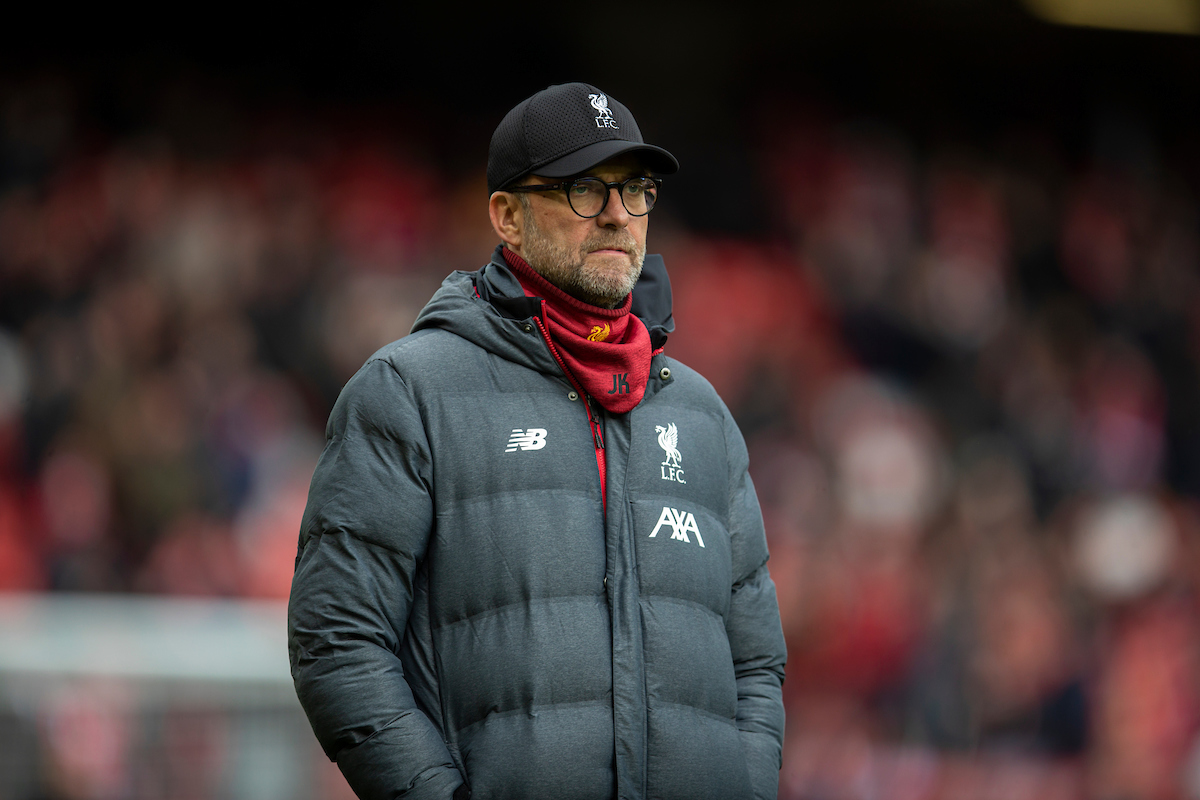 Perhaps the questions have never been quite as intrusive as they are now; like does Klopp actually want us to challenge City or is he happy with top four? I think we all know the answer to that. OK, but do the owners really want us to challenge City? Again, I think we know the answer, though it's what they're prepared to do that becomes the follow-up question.
I think the answer for both of the above parties is that neither want to compromise their principles. That's where the issues lie for an increasing number of fans. What those three Bournemouth fixtures and the subsequent results go to show, though, is that Liverpool have still been able to challenge (and be successful) without those principles being compromised.
It can't last forever though, and that is why the increasing number feel this could be one of the bigger crossroads The Reds have found themselves at during Klopp's tenure. Perhaps the squad is too old. Perhaps we are too susceptible to injury. Perhaps the system has been figured out by opponents. Perhaps we have just hit a wall with the whole process.
This weekend's fixture is unlikely to answer all of those questions – there's a chance some of them may never be answered conclusively, in fairness. But you suspect it will offer us further insight into where this team is currently at.
We can expect to see the same back five this Saturday that played against United, where only Alisson Becker and Joe Gomez came away with any credit. Kostas Tsimikas could perhaps come in for Andy Robertson, but the manager may argue continuity is crucial with this many injuries in the squad.
In midfield, it would seem daft for him to overlook both Fabinho and Jordan Henderson twice in a row – though the latter has again become one of the key figures having questions asked of him.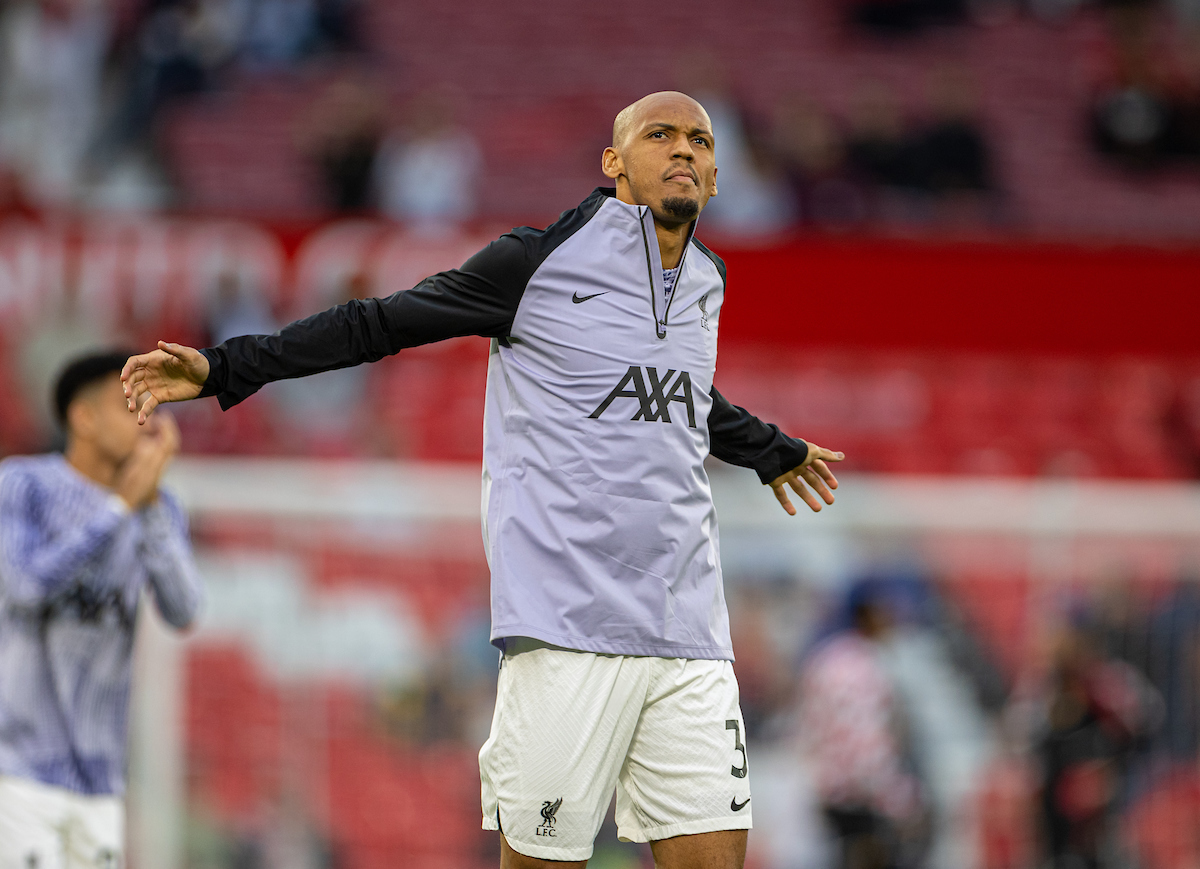 You could also argue it's time to give Fabio Carvalho some more valuable minutes, but neither James Milner nor Harvey Elliott have done anything that would warrant being dropped. I'd be tempted to start Carvalho in a left midfield/forward hybrid, with Elliott in a similar role on the right.
Upfront, Mo Salah and Luis Diaz will be hoping to find themselves closer to goal as a more central two than they have been in the trio of games so far.
The question marks will likely remain until just before 5pm on Saturday. If this fixture shows us anything in years gone by though, it's that The Reds have been able to find the result to keep themselves on course towards challenging for the biggest prizes.
Show us some signs of life, Liverpool. If not now, then when?
Predicted 11: Alisson; Trent, Gomez, Van Dijk, Robertson; Henderson, Fabinho; Elliott, Carvalho; Salah, Diaz
---
"We can decide what our story is gonna be. Watching a guy like Klopp come in and rewrite the culture and change the dynamic is a really important life lesson." – @arnettwill

🗣 What Football Means To Me

1️⃣ Download our App
2️⃣ Get FREE tokens
3️⃣ Listen

👉https://t.co/yTcwWTZN7t pic.twitter.com/aSmsrnGzgZ

— The Anfield Wrap (@TheAnfieldWrap) August 24, 2022
Recent Posts: