On the day that Sadio Mane leaves Liverpool for Bayern Munich, how should fans feel about the departure of a legend?
I DON'T like it when Liverpool players leave.
I don't just mean players like Fernando Torres or Luis Suarez. I mean all of them. They've either not quite made the cut or we've become too small for them. It feels like a tiny defeat. Something, a plan or some sort, has failed.
The matter of departure is also a factor. The two named above went under a cloud or, at the very least, grumbles of miscontent while Michael Owen and Steve McManaman tarnished their names by running down their contracts to the club's detriment. Fantastic players, both, but there'll always be a burn attached to their memory.
I never took to Suarez, though he might be the greatest player I've ever seen, so his departure only worried me in terms of what he left behind. The league was so close in 2013-14 and we needed to build around him to take us to the next step as he was clearly the catalyst of that campaign, but once he was gone it was all over.
Daniel Sturridge was unreliable in terms of injury, Philippe Coutinho and Raheem Sterling too inexperienced to carry us and Steven Gerrard was only getting older. Suarez was the central pillar of Liverpool in 2014, but a World Cup bite and an open letter later we were starting from scratch again.
But all players have to leave some time. I was eight when Kevin Keegan packed his bags and dubious after-shave and headed to Germany, and I was in my 30s when Robbie Fowler made the almost inevitable move to Leeds. Both departures saddened me but I'm like that. I'm worried about Neco Williams going somewhere shit, for his sake and ours. I hate it when players leave.
But Sadio Mane? Sadio feels right. Right but sad.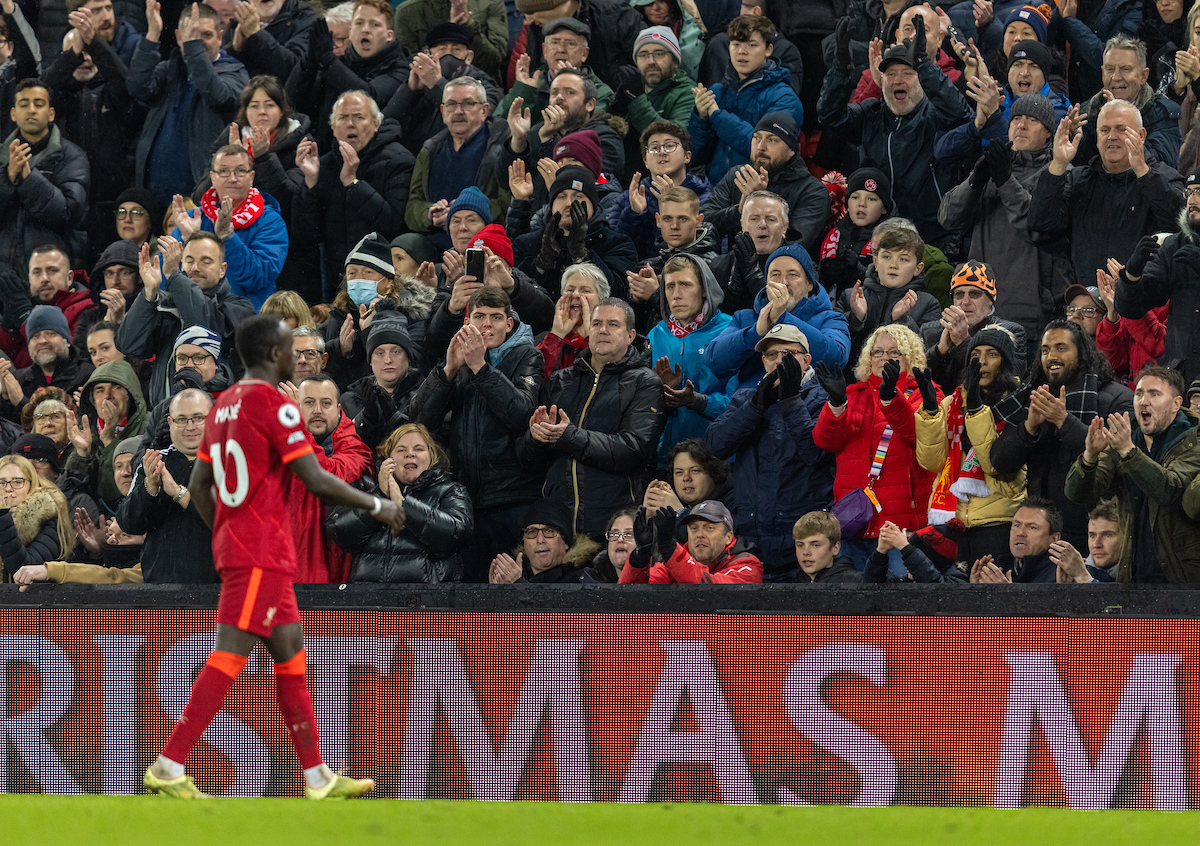 A small gloat here. It's the summer of 2016 and I'm recording a Gutter show with Rob. I'm asked about possible new signings. I'm not great at calling things like this but there's a remit to be filled so I take a plunge and tell him that we should be looking at Gini Wijnaldum at Newcastle and Sadio Mane from Southampton.
A month later and I think I've cracked it. I know everything about players, positions, tactics, strategies, finance and metrics. Me and Jurgen Klopp are on the same page. Maybe I could sit next to him on the bench.
I've never called anything so correctly before or since.
Sometimes you can just tell who will fit as a Liverpool player. Sadio was quick, focused, nimble and ever hungry for a goal. His was a signature that mattered. He had already scored three against us — a goal in 39 seconds in a League Cup tie and two in a game we were 2-0 up (we lost) — and was clearly going places.
Then came Arsenal. Of all his 120 Liverpool goals he never bettered his first. The confidence, the swagger and outright ability on show was frightening. Most players would be happy to lay the ball off on their debut or find a man with a back post cross. Not Sadio. He knew what he could do and what better time to show his new mates. We knew that this was something special.
There were contenders, though. The goal in Munich was reminiscent of an older kid playing against his younger sibling's mate in a park. He's done that to Manuel Neuer in the most difficult tie of the round and made it look like a training piss-take.
Then there were his goals against Watford (and he loved a goal against Watford). Not just the backheel but the glorious header at Anfield against them in 2016, straight from the Luis Garcia/Anderlecht school.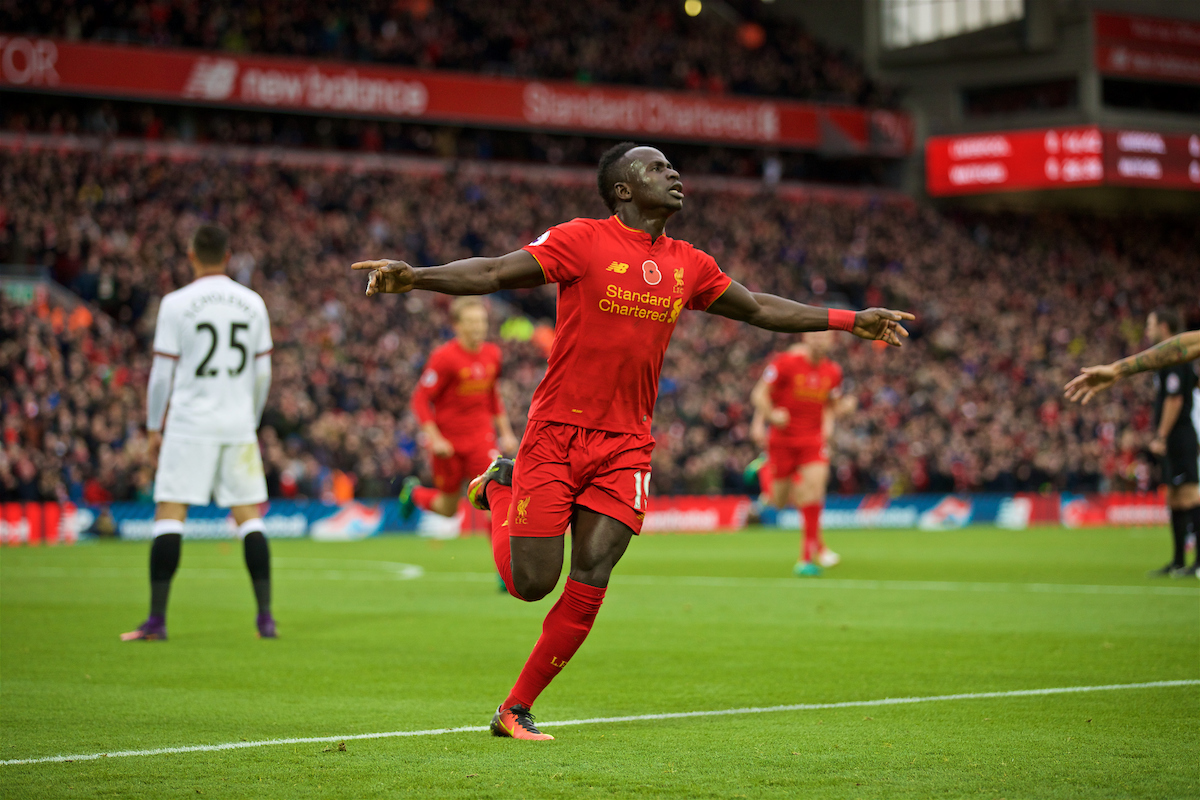 But it was more than that. It was the attitude. He was top dog for a while and then Mo Salah came in. Any other player might have sniffed a bit at the new lad in the dressing room, but there was no ego, no rivalry (despite a fictitious one made online) and no hard feelings.
He loves Liverpool, he loves the fans and he loves Jurgen, but all things must pass. It's just time for one more move to make some money for his family and his people in Senegal.
There'll be people who will shout about his wages at Bayern but they'll care less about where much of it goes.
In February he donated £500,000 to build a hospital in his home village of Bambali. He'd already given £41,000 to help ease the Covid problem in Senegal and a further £250,000 to a secondary school. In 2018 he gave away 300 Liverpool shirts to his village so they could enjoy the 2018 European Cup final. Imagine being the only Manchester United fan in Bambali…
All footballers look after their families and friends. Sadio looks after a village.
There's always a cry of 'yeah, but he can afford it' when these things are given air. Yes, he can afford it but he keeps coming back when one donation would have been enough if publicity was his aim. That's the sort of man I want at my club. If Bayern are now inadvertently funding a small Senegalese village, then fine. Sadio's done enough here.
His 120 goals in 269 games puts him 14th on the all-time goalscorers list, ahead of Ian St John, Kevin Keegan and John Barnes. Then there's the small matter of his Premier League Golden Boot, a European Cup, a European Super Cup, a FIFA Club World Cup, a Premier League title, an FA Cup, a League Cup, an AFCON title and an African Footballer of the Year. All in six years.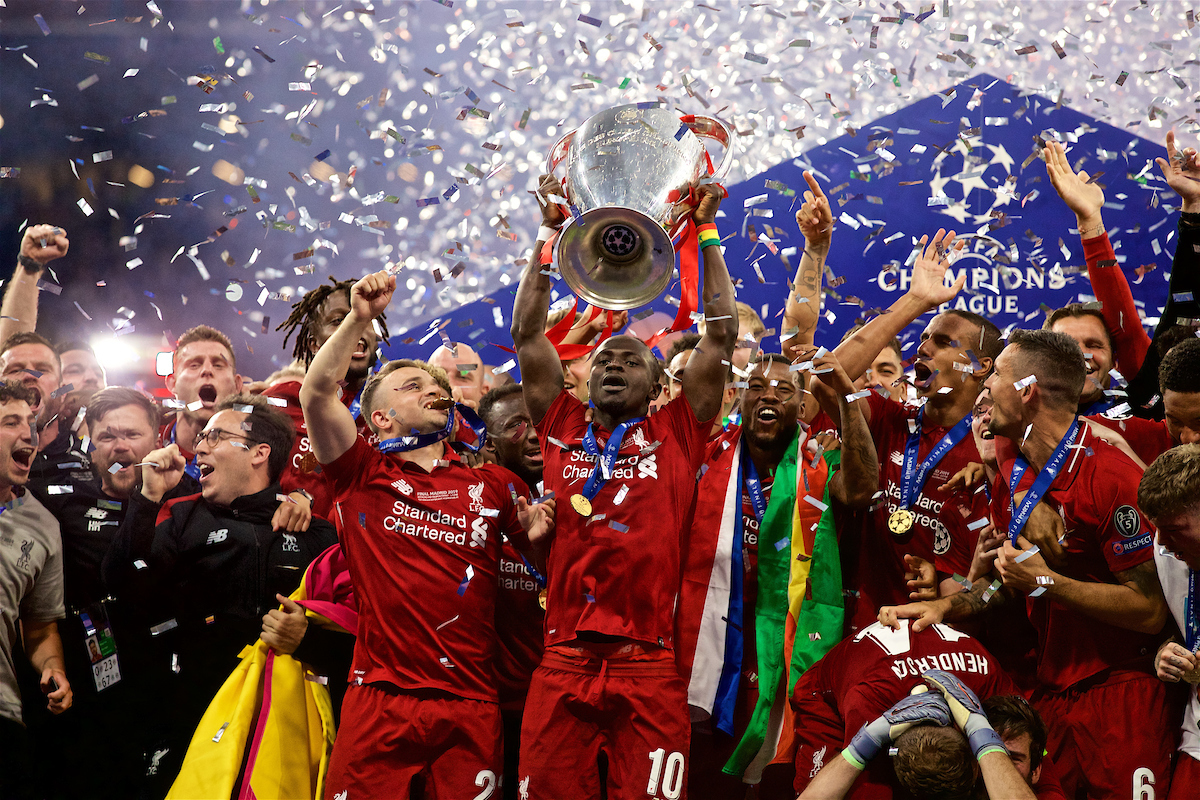 There was a time when I'd call him the best player in the world. Those things are always washed in hyperbole and argument since they always bring Ronaldo and Messi into the equation, but he thoroughly deserved to be mentioned in those conversations.
We're lucky here. When the greats go they're not usually backed up with equal giants. Suarez was replaced by Balotelli while Torres morphed into Andy Carroll in the Liverpool frontline. We could have had Nicolas Anelka, we got El Hadji Diouf, but Liverpool have lads lined up who can hurt the opposition now. There's no one who has to do everyone.
Look at last season. Mo hammered the goals in during the autumn, Diogo Jota took over at the turn of the year and then Luis Diaz and Sadio saw us home. We've quality all over the pitch now.
We've also over-subscribed in the best ever 11 stakes. Sadio deserves a place in that squad. That's how good he was. That good.
It's sad, but it's time. He never once let us down. No breath of scandal, not a second of dislike, never a bad word.
A Liverpool legend.
---
"It's got to be the derby! It absolutely goes off in the away end."

"A brilliant moment and the Merry Christmas Everton song was born. That will live with me forever."

Mane Leaves Liverpool Reaction🗣

1️⃣ Download App
2️⃣ Enjoy FREE tokens
3️⃣ Listen

👉https://t.co/yTcwWTZN7t👈 pic.twitter.com/HYRYi3jng4

— The Anfield Wrap (@TheAnfieldWrap) June 22, 2022
Recent Posts: