Despite Manchester City not yet giving an inch in the Premier League title race, Liverpool are keeping their nerve and piling on pressure…
HOW are your nerves holding up?
I flit from extreme confidence to shaking at the prospect of an opposition corner and I don't know why. I think that might be true of most Reds. I mean, look at the reaction to the team news before a ball was kicked on Saturday.
While some were frowning at the inclusion of James Milner and Joe Gomez at the expense of Thiago Alcantara and Trent Alexander-Arnold, James and Joe casually treated the game like it was nothing more than a kickabout on Stanley Park.
Joe in particular was fantastic. You expect Milner to know his way around the centre of the pitch but Gomez is unfortunate enough to play understudy to a man who has reinvented the full back role. He did it well enough to escape any criticism. A fantastic performance.
No nerves there, despite what could have been anxious times. Only a goal separating the teams in injury time and not a bead of sweat on their brows. The game was simplified. Just score at their end, make sure they don't at ours and pass the league title buck back to Manchester City. Professional and fearless in both attitude and deed.
Reaction to pressure is the only factor a manager can't change. Everyone acts in different ways when things have gone up the wall. Some players try twice as hard and attempt to cover every blade of grass in the next 30 seconds while others look at the downturn in fortunes with a sense of immovable doom.
For example, when England went behind to Greece in the final World Cup qualifier of 2001 and looked set to miss out on automatic qualification, Beckham redoubled his efforts and ran around like a lunatic for 20 minutes before scoring a free-kick in injury time. That's one way of addressing the issue.
An example of the flip side of that came in 2008 when Arsenal visited Anfield in the Champions League quarter final. The Gunners were on their way through to the semis thanks to a couple of away goals in a 2-2 scoreline. Then, with five minutes left, Kolo Toure brought down Ryan Babel for a penalty. Gerrard duly despatched it and Arsenal were all but out.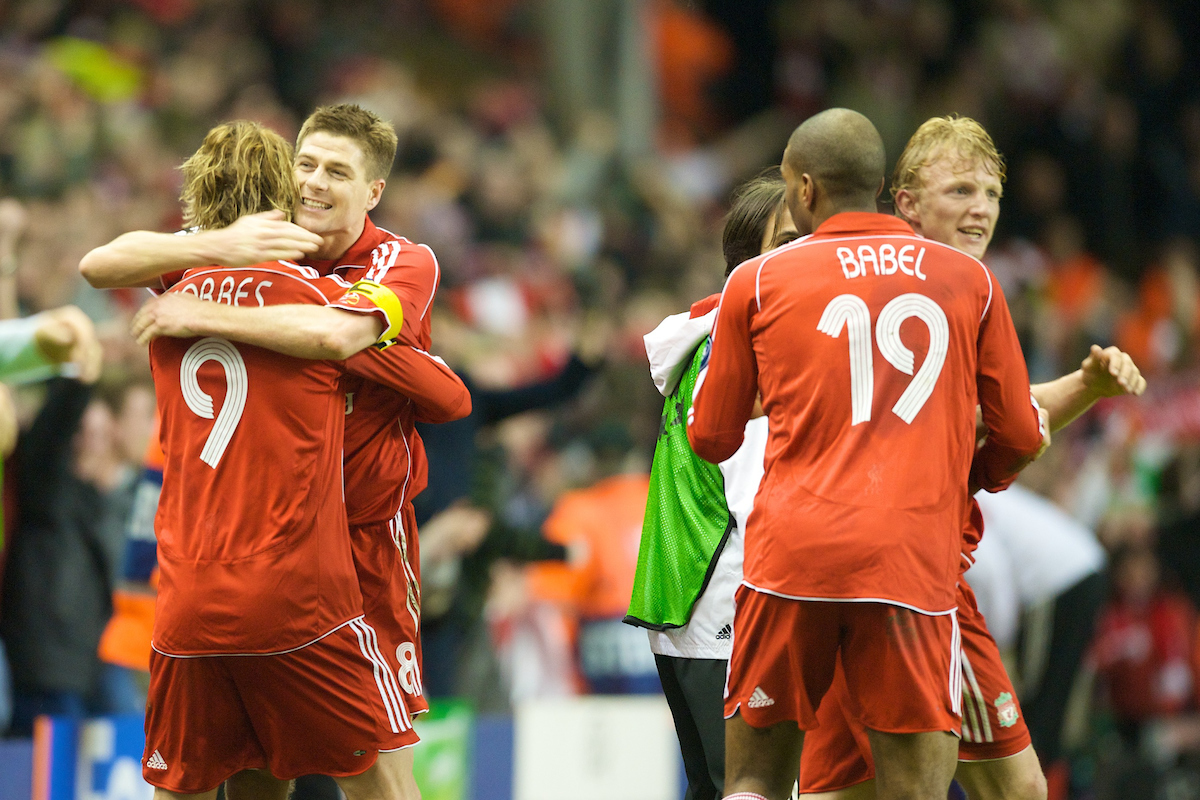 What happened next stunned me at the time. With Arsenal desperately attacking, Dirk Kuyt hoisted a clearance into the path of Babel who had a run in on goal with just Manuel Almunia to beat.
Did Almunia race out to narrow the angle? No. Did he stay back and force him to try his best from range? No, he did not. He simply adopted the worst position he could and allowed the Dutchman to stroke it home. Oh, there was a dive of sorts, but I'll never be convinced that he didn't just let it go. Seriously, have a look at it. His starting position is atrocious. Babel scored before he even took a shot.
A few minutes earlier, Alumnia was thinking about a semi-final against Chelsea and then it was all over. Sod it. Put it where you want, I don't care.
It's the manner in which both us and City have reacted to the pressure that has made this season what it is. The tiniest seed of self doubt can destroy months of hard work.
Look at one goalkeeper casually slotting a penalty at Wembley and then look at the other ballooning it over the bar. That miniscule loss of focus or realisation that things could go tits up if you allow yourself to think that way can decide games these days. That's how the destination of trophies are worked out.
City's keeper did it too last month. One minute you're nice and settled, the next you're messing around with the ball on your goal line and hoping Sadio Mane won't close you down.
Neither side looks like it's prepared to offer any daylight which, of course, suits City fine, but it's telling that we don't care about that.
Saturday's game, though not a classic in the visual sense, was a model of calmness. With the game in injury time and the knowledge that a stray shot could have denied us two points, The Reds kept the ball and passed it. No trips to the corner flag, no thumping it anywhere. Just professionalism and level-headedness.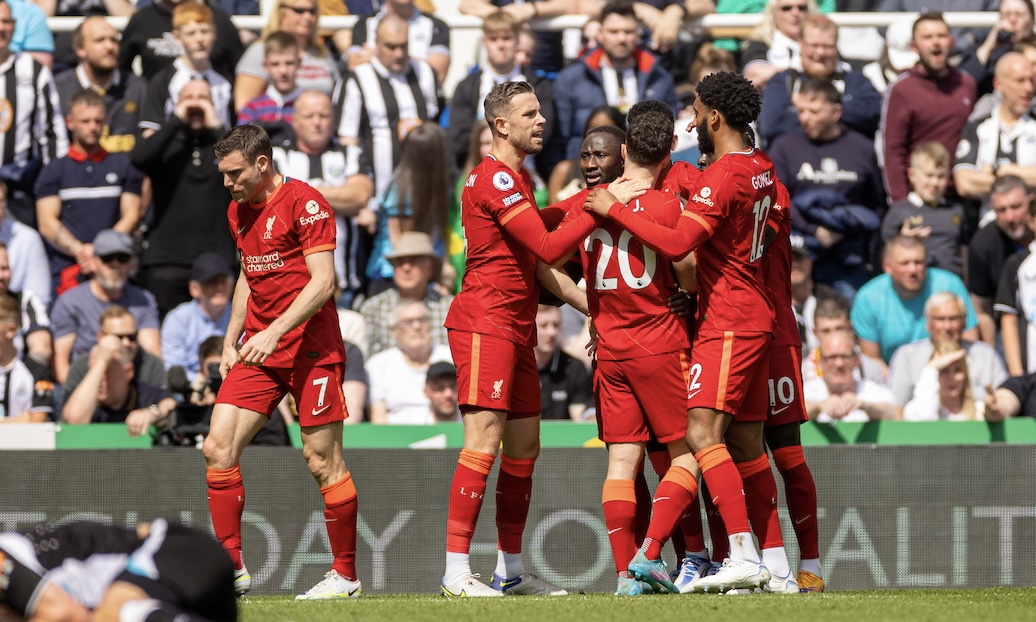 And we've lacked that for so long. The last time I can remember our heads going completely was in the Europa League final against Sevilla when 1-0 became 1-3 because our mental composure wasn't up for it. I'd love to see this side play that second half now.
More recently there was the opening 15 minutes at the Etihad but we regrouped and recalibrated then and started swinging back.
This is the difference between the club and my own approach to the last few weeks. Ideally, I'd like an early goal against Spurs on Saturday night, a second five minutes later and then the referee to controversially blow for time 80 minutes early.
What would lessen the nerves about tomorrow night? A tie in which we already have control? Simple. A press release from Villarreal later tonight stating: 'Thanks for your time, Liverpool, but we'd really rather save our strength for our home game against Sevilla on Sunday night so we'll give you a bye for this one. Good luck in the final.'
I suspect that won't happen though. So much for the Corinthian spirit…
Fans will worry about anything; be it injuries, dodgy referees, the weather etc, and I'll add a few quirks of my own (I've found that standing near anyone who annoys me at the game usually leads to a disappointing result – that Gerrard slip match was solely down to the prick behind me), but Liverpool's calmness has been incredible over the last month. Genuinely incredible. Professional and fearless.
I still have some nerves about tomorrow night but football without concerns would be no fun at all. I have nerves but these lads do not.
How are yours?
---
"They're the most relentless group of players I have ever seen. They will not be stopped at the minute…keep doing what they're doing and immortality awaits."

🗣Post-Match Show

1️⃣ Download our app
2️⃣ Enjoy FREE tokens
3️⃣ Access this show

📱👉https://t.co/yTcwWTZN7t👈 pic.twitter.com/epMg7k3uS5

— The Anfield Wrap (@TheAnfieldWrap) May 2, 2022
Recent Posts: