As Pep Guardiola claims everybody backs Liverpool in their battle with Manchester City, sustained success for The Reds' will prove him wrong…
THERE was a Liverpool tweet I read this week which implied football was too emotionally draining to continue with.
Even in such rich existence, I get the point. We've all adopted similar mentalities at some point. Be it finances, priorities or ballot disappointment, you're right to question why you're sacrificing a large proportion of your life to football.
Oftentimes, our highs can be a precursor for shitstorms of reality checking that inevitably seem to follow. Arsenal fans waking up today will resonate with such sentiment.
Our problems remain very first-world in this sense. In almost all of our Liverpool-supporting lives, we've never had it this good. We may never have again and that's extremely fair enough.
Manchester City remain high on our current list of woes with their unwillingness to offer any toffee in the title race. There's no 2019-20 Leicester teasers, just endless Kevin De Bruyne hat-tricks within 30 minutes to add to an obliteration of goal difference.
They've signed Erling Haaland and Julian Alvarez for next season to win the Champions League. They remain incredibly impressive with no reason for angst, yet the manager oddly proclaims everyone wants Liverpool to prosper, seemingly to adopt an element of pluck to his already lavish outfit.
This has always been in Guardiola to some extent. He wanted to create tradition and history for City on his watch, yet at times seems almost irate at the fact there isn't any to fall back on in the same way as Barcelona, Bayern or Liverpool.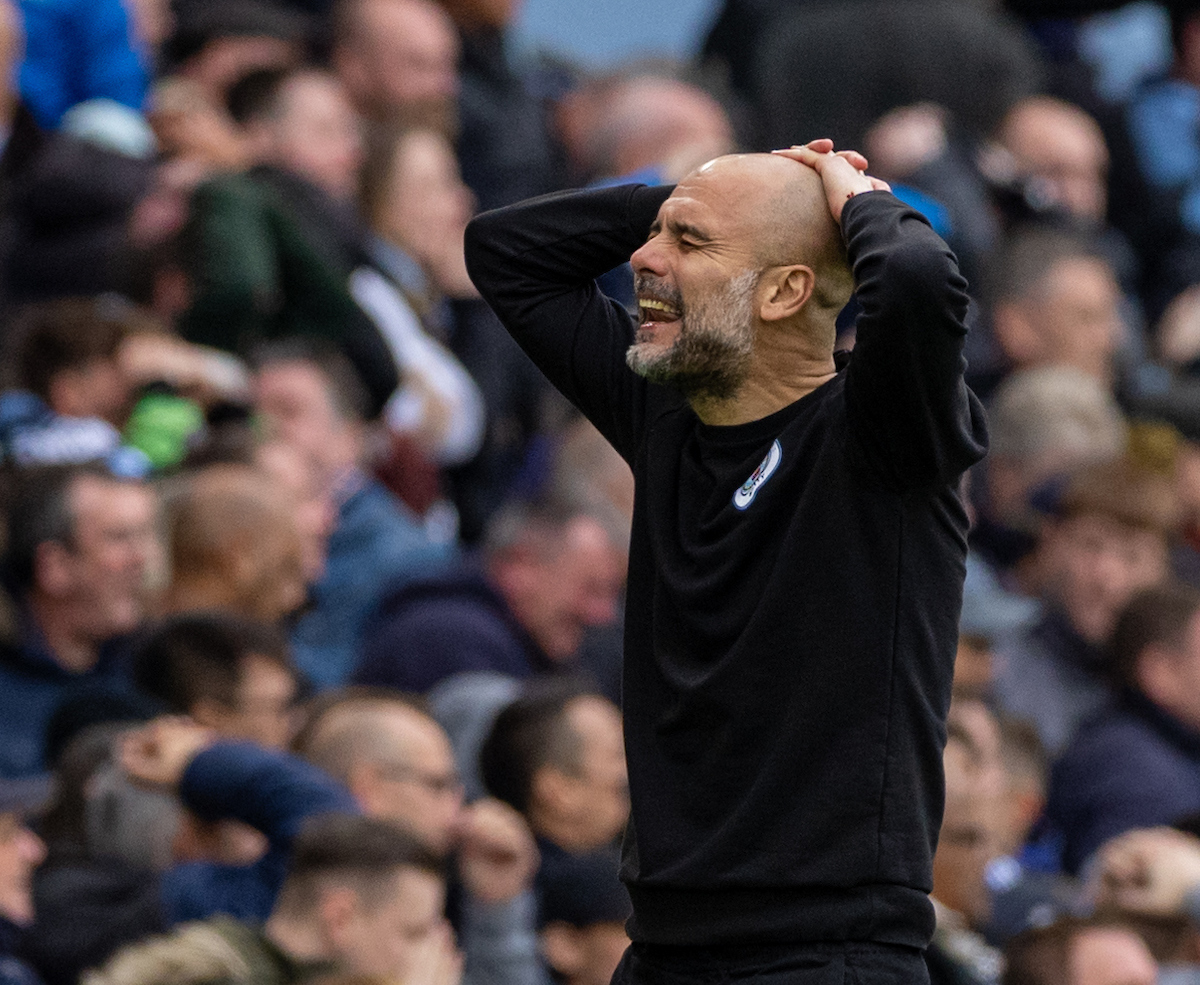 Maybe he feels this helps with the bigger calls, that there is some sort of reputational favouritism present. That was certainly implied after the Newcastle win.
History being made in the present clearly isn't enough for him. He knows City's almost decade-long domestic success only allows them and him a restricted legacy. They need to win the Champions League numerous times for that to further enhance.
Liverpool remains a bastion of its own story and journey. One impossible to replicate in every sense. That is what Guardiola is truly battling with, not favouritism or bias.
The insinuation that the odds are stacked in Liverpool's favour from officials and media outlets remains news to most of us. To the contrary, it feels like there has never been a better time to take a shot on or off the pitch.
The truth is, we always have been the biggest kill in town. The difference is we're back wearing the big boy kecks in a manner which justifies the circus around them.
When Rafael Benitez took it upon himself to spout the listings of his ills against Alex Ferguson in 2008-09, it felt like Liverpool were out of their depth and Ferguson lapped it up. It proved to be the case that Liverpool were neither acting or looking the part of an elite club.
When Guardiola went on his Liverpool rant after the win against Newcastle, Jurgen Klopp giggled with boyish enthusiasm. A nod to the efforts of sabotage.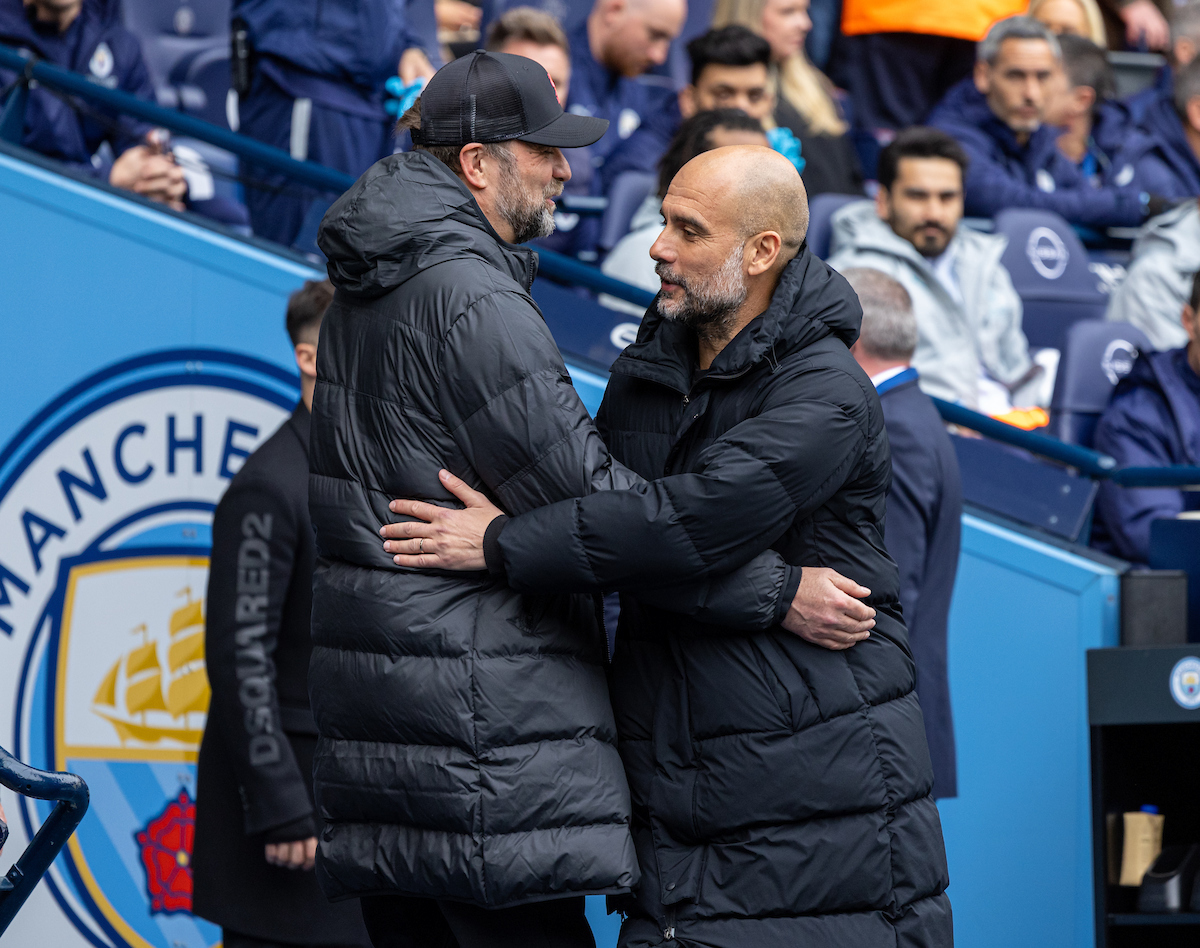 There will always be an open will for Liverpool to fail. Liverpool now respond with cup finals in abundance. This is how it should be.
Note this now for any potential cup final losses and the inevitable pipping of the Premier League. Liverpool put themselves in a position to win and therefore be mocked by onlookers who despise yet adopt our behaviours.
Siege mentalities are great when they have relevance. Guardiola's attempts to create his own ended in a feeble whimper. Liverpool could bunker down in their own paranoia, but they ultimately don't need to.
It's now vital to remember what brought us to this dance. To remember why imitation is now the greatest form of flattery when it comes to supporting your team. Remember what this manager made sure we were all in this for; to enjoy it.
Wembley awaits. Remember those cup final days with nothing to do? Four still to go at. The stuff of dreams. Remember why they all hate us and smile.
The world currently has enough anger, it doesn't need yours.
---
"This season, for Chelsea, hinges on winning this cup final. It's going to be tense one and I do think Liverpool are favourites."

🎥 FA Cup Final Preview – Part Two with @Kweku_Afari

1️⃣ Download our app
2️⃣ Enjoy FREE tokens
3️⃣ Access this video

📱👉https://t.co/yTcwWTZN7t👈📱 pic.twitter.com/qJuE12J0Bt

— The Anfield Wrap (@TheAnfieldWrap) May 13, 2022
Recent Posts: