Despite disappointment on the Premier League's final day, Jurgen Klopp's Liverpool are built to bounce back with Paris the final destination…
WE'RE all in it for the highs, because when they come it doesn't get much better.
When they come it's utter euphoria. No other feeling compares.
For that to be the case, we have to be willing to take the lows when they come too. In the words of the manager: "If you want to win big, you have to be ready to lose big."
It's strange to say Sunday felt like we lost big when in reality we did the opposite. Liverpool went yet another season unbeaten at home, found a way past a resilient Wolves side, and the players managed to keep a cool head when the stadium felt like it was about to erupt.
The full time whistle comes and it feels so cruel. We'd had highs and lows to last a lifetime within 90 minutes of football. But hey, it really is the hope that kills you, isn't it?
But this Liverpool side don't deal in hope. They deal in resilience, in togetherness, in finding a way, in bouncing back as quickly as humanly possible. They want to make those periods of sadness as short as possible so the fans can enter a state of euphoria again. They so often deliver on their promise.
I've never even considered watching it back, but I distinctly remember Mo Salah going down in the 2018 Champions League final and sensing it wasn't our day. One year and five days later, Liverpool had won their sixth European Cup and Jurgen Klopp's first. The league had evaded them by a point just weeks earlier, but a double blow was never on the cards.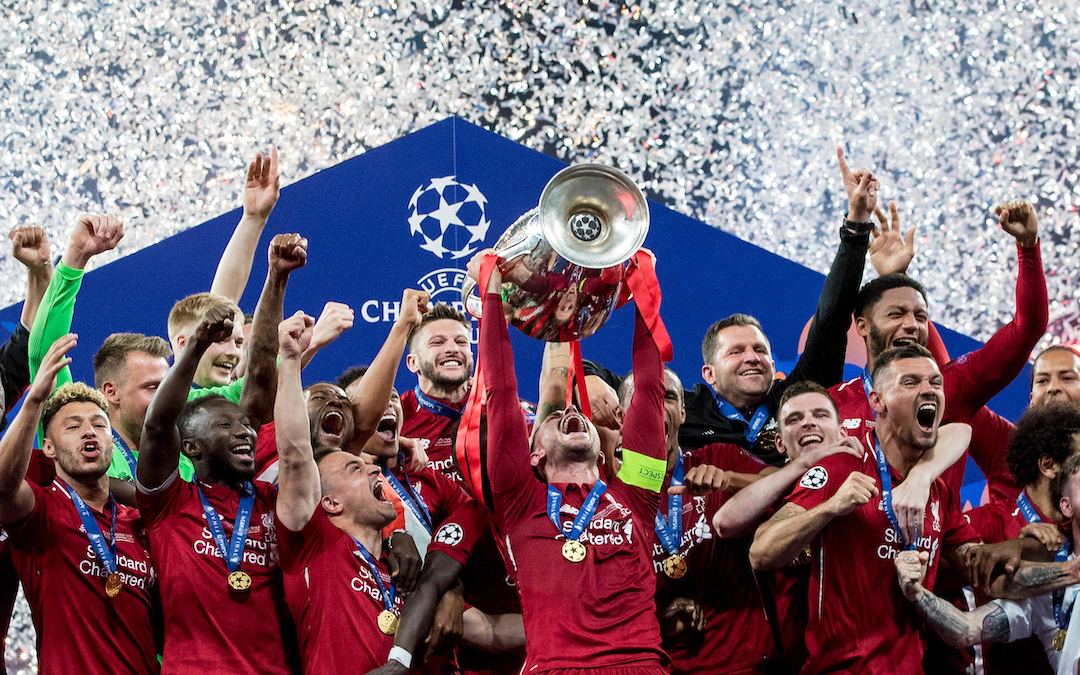 The lowest of lows followed by the highest of highs.
Oh, and seven months after we missed out by a point? We're 16 points clear at the top of the table on Christmas Day and well on our way to securing what we'd just missed out on the season before. The first league title in 20 years was all but ours, and it was never going down to the final day.
"Next year we're coming back for trophies. We always find a way."
Trent Alexander-Arnold's message as a tough season came to a close last year. Despite the uncertainty around the state of the squad after the summer break, they knew that they would be back competing again. A year later? Two trophies in the bag already, with the biggest of them all still in contention.
The bigger picture has a way of working out, but the most recent run of games have epitomised this team's ability to bounce back. Sunday was the fifth time in six games that Liverpool had gone a goal behind, but they fought their way back into the game as they have become accustomed to doing.
The manager set the tone as soon as he arrived: it is not the setback that matters, but how you respond.
April 14, 2016 was a statement of intent: two goals down to Dortmund in the second leg of the Europa league semi-final and three goals needed in the final half an hour felt unrealistic, but we saw the signs of a Jurgen Klopp team for the first time and Liverpool were on their way to a final in his first season.
Three years later, a much changed side showed the same strong identity to overturn a three-goal deficit to Barcelona. We all know what happened next…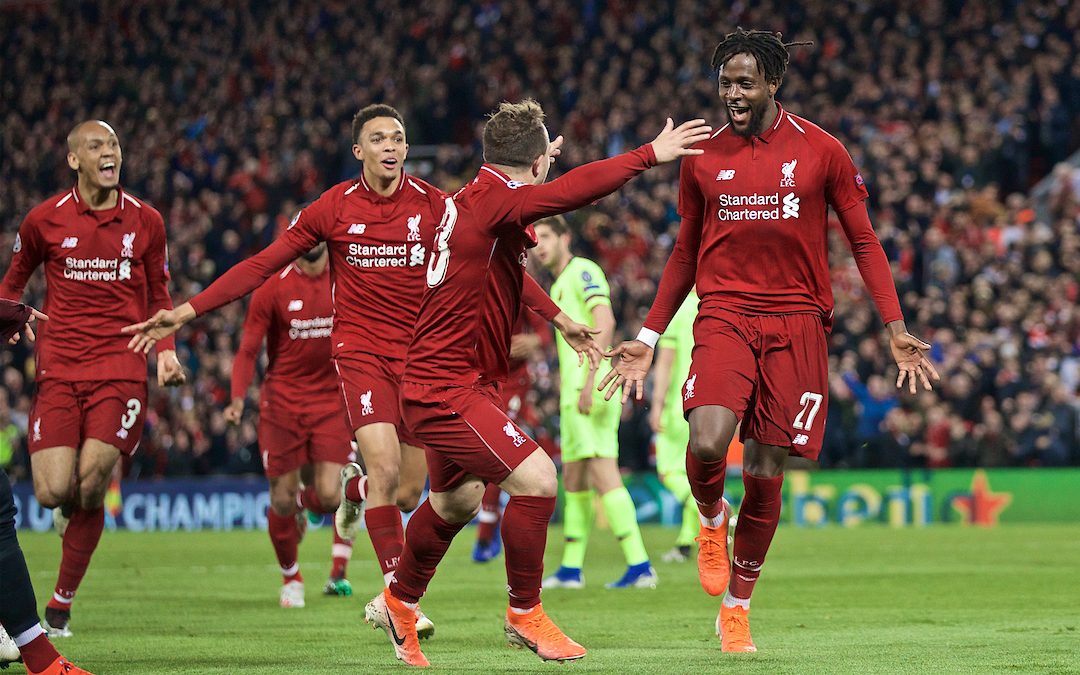 It stands us in good stead going into a Champions League final against a team who are also accustomed to finding a way and getting a result from unlikely situations.
The talents of Karim Benzema and Luka Modric are well documented, and the battle between Vinicius Junior and Trent is starting to be talked up. Liverpool will be in for the fight of their lives, and they'll make sure they're up for it.
The manager will have full faith in every one of his players in that respect. Salah has already declared that "we're not done yet," and the last thing Real Madrid want is the best player in the world sensing unfinished business.
Thiago Alcantara will do everything in his power to make sure he is available and part of the battle.
Andy Robertson said the team will "go to Paris full of confidence and try to win that trophy. We've got a chance to do it, we're good enough."
A chance to win that trophy, this weekend. There's no time to look back when your sole focus is bouncing back.
The last game of an extraordinary season, let's make sure we enjoy every second.
---
"Paris is the perfect tonic. There's nothing bigger than winning the European Cup. The season we've had, if Liverpool win the European Cup, they're the best team in the world."

🎙 TAW's Free Podcast

Listen 👉 https://t.co/RtDlpKMj2v
Watch 👉 https://t.co/s6AibVOspE pic.twitter.com/P5S7kuY29T

— The Anfield Wrap (@TheAnfieldWrap) May 24, 2022
Recent Posts: